Tiger Woods' Girlfriend Lindsey Vonn Withdraws From Sochi Olympics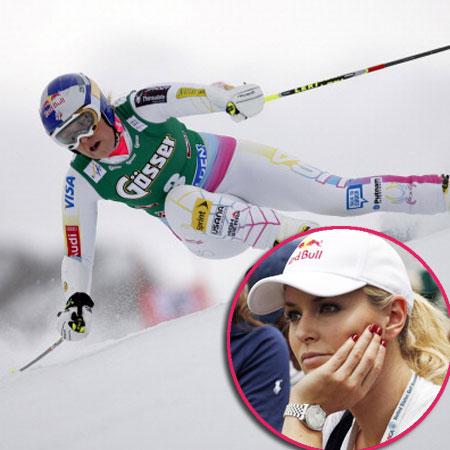 Gold medalist Lindsey Vonn, who underwent major knee surgery 11 months ago, will not be competing in the upcoming Winter Olympics in Sochi, RadarOnline.com has confirmed.
"I did everything I possibly could to somehow get strong enough to overcome having no ACL but the reality has sunk in that my knee is just too unstable to compete at this level," Vonn said in a statement on Tuesday morning.
Vonn had hoped to defend her gold medal in the downhill from the 2010 Olympics, but suffered multiple setbacks with her surgically repaired right knee.
Article continues below advertisement
Tiger Woods' girlfriend tore two ligaments in her right knee during a high-speed crash at the world championships last February, sidelining her for about 10 months.
She re-tore her surgically repaired ACL in a training crash in November, a key setback. Then, after returning to competition in early December by finishing 40th, 11th and fifth in a set of World Cup races at Lake Louise, Alberta, Vonn sprained her MCL during a race at Val d'Isere, France, last month.
"I'm having surgery soon so that I can be ready for the World Championships at home in Vail next February," the 29-year-old said in a Facebook post.
"On a positive note, this means there will be an additional spot so that one of my teammates can go for gold. Thank you all so much for all of the love and support. I will be cheering for all of the Olympians and especially team USA!"