Tiger Woods Doesn't Have To Put A Ring On It: Lindsey Vonn Swears She's Never Getting Married Again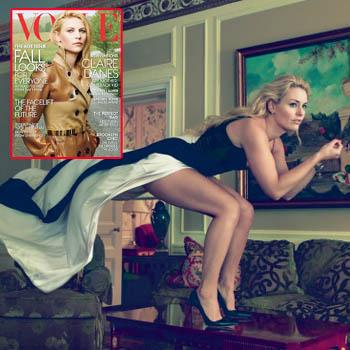 Elin Nordegren can heave a sigh of relief because she doesn't have to worry about Tiger Woods getting hitched any time soon – his girlfriend just said that she doesn't plan on getting married ever again.
Professional skier Lindsey Vonn gave her first interview to Vogue magazine where she opened up about her relationship with the scandal plagued golfer and that she isn't going to be walking down the aisle with him.
Article continues below advertisement
She spoke about her first broken marriage to skier Thomas Vonn and when she was asked if marriage was in the cards for her again she resolutely dismissed the idea.
"No, thanks! I am definitely not getting married. To anyone."
As RadarOnline.com first reported, Lindsey and Tiger started secretly dating after meeting at a charity event and she says the attracted was instantaneous.
"We immediately clicked, you know? It was just one of those things."
The notorious womanizer communicated with Lindsey in the one way that got him in big trouble with his wife – texting.
"We talked a lot, corresponded a lot, and he was a good friend who was always there. And then it became more."
She told the magazine with a smile that she is very happy.
"It's amazing. Life changes very quickly, in a very positive way, if you let it."
Now a happy couple, she said that the attention they get doesn't matter.
"Tiger's fame is obviously in the extreme, the amount of scrutiny that he's constantly under.
"But that's the thing: It all comes back to being happy. It doesn't really matter what anyone else thinks; do what you love to do and be happy and that's it."
The August issue of Vogue with Lindsey's interview hits newsstands nationwide on July 23rd and is available now as a digital download for the iPad®, Kindle Fire, NOOK Color, and NOOK Tablet.