Lindsey Vonn Admits She and Tiger Woods 'Are Happy' Because They're 'Both At The Top'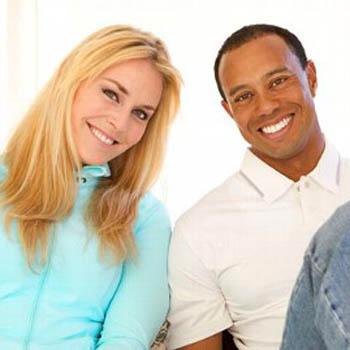 People have been wondering what Lindsey Vonn could possibly see in her new boyfriend, Tiger Woods. Well, Lindsey says it's the fact that the two of them have so much in common.
"We're similar," she told PEOPLE, at the CFDA Fashion Awards in New York on June 3. "We're both at the top of our sports, and we relate really well to each other."
The 28-year-old professional skier is smitten with Tiger, 37, who is known for his golf skills and his women skills (he cheated on his former wife Elin Nordegren with reportedly more than 16 women).
Article continues below advertisement
"We just are happy," Lindsey said.
Despite Tiger's past, Lindsey is spending a lot of time with Tiger — and since this summer is about strength training for the Winter Olympics in Sochi, Lindsey has more time on her hands than when she is skiing.
"There's not much distance," she admits. "I'm just in the gym right now, so I can be anywhere. I'm not skiing until September. So, it's been great. We haven't really been apart that much."