Lindsey Vonn Compares Herself To Tiger Woods's 'Wife'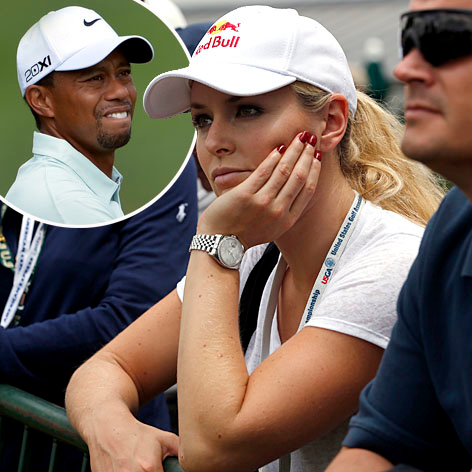 Lindsey Vonn has referred to herself as Tiger Wood's "wife" in a new interview with the New York Times.
And that sound you're hearing right now may just be Elin Nordegren's head exploding.
"I don't give him a lot of feedback about his golf game," Vonn said. "We talk golf after his golf rounds, but mostly I listen.
"We really are normal in that way. Lots of people go home and talk to their wife or husband about their job. That's what we do."
Article continues below advertisement
Wife or husband? Ouch! Elin already reportedly "hates" Vonn and the relationship she has with her ex, and that comment isn't likely to help the situation.
"I didn't quite know what I was getting myself into. It's weird," the Olympic skier told the Times while following Woods on the course this weekend while he competes in the U.S. Open.
"It's just something I have to deal with. He has his job, and I have mine. I just have to get used to it."
She bristles though at the idea that she's just Tiger's girlfriend.
"I'm actually a successful athlete. I'm Lindsey. I have my own career and my own life," she said.
Woods isn't in contention for the Open title -- he was 10 back going into the final round on Sunday.