REPORT: Elin Nordegren 'Hates' Lindsey Vonn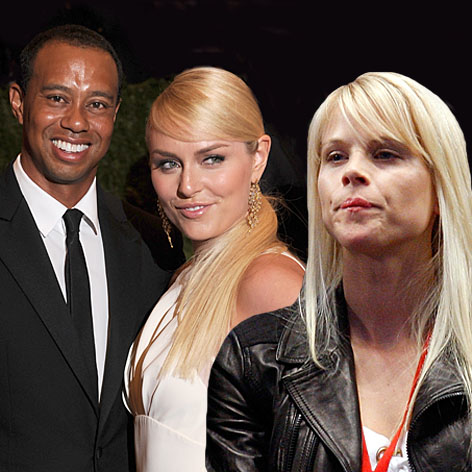 Elin Nordegren still has hard feelings towards her ex-husband, Tiger Woods, and "hates" his new girlfriend, Lindsey Vonn, according to a new report.
Nordegren "hates Lindsey Vonn and everything about this romance," a source told Us Weekly. "She is angry Tiger even has visitation rights to the kids."
As RadarOnline.com has been reporting, Tiger and Lindsey have taken their romance very public, and are often photographed in activities including his and Elin's children.
Article continues below advertisement
During Memorial Day weekend, for instance, they took the kids jet skiing.
Olympic skier Vonn has also been with her golfer boyfriend when he's dropped his kids off at school.
If Lindsey is aware of any alleged animosity from Elin, she isn't saying.
She and Tiger "are happy," she says, "and that's all that matters."