Ozzy & Sharon Osbourne's Bombshell Divorce Is A Sham, Family Insider Says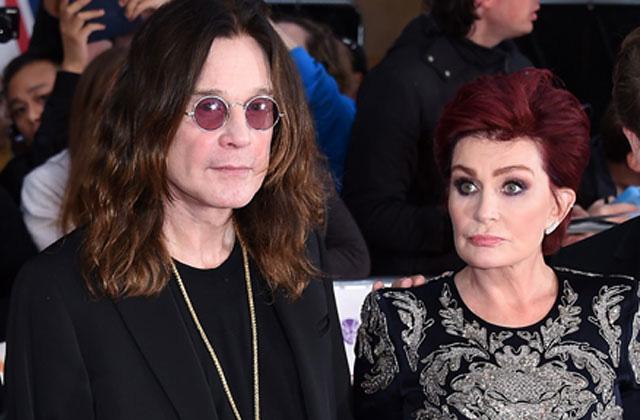 Sharon Osbourne's alleged split with longtime husband Ozzy Osbourne is nothing more than a ploy to revive interest in the heavy-metal rocker before he goes on tour, Ozzy's former manager told RadarOnline.com in an exclusive interview.
"I would put money on the fact that it's a publicity stunt," Steven Machat, who managed the rock star in the early 1980s, told Radar. "They're going on a Black Sabbath tour. She would do this in a minute – it's propaganda!"
Article continues below advertisement
"Sharon is clever enough to make a story that the press would read, so all of a sudden he becomes relevant again," Machat said.
As Radar previously reported, Ozzy, 67, and former America's Got Talent judge Sharon, 63, announced their alleged divorce after she reportedly found emails Ozzy had allegedly sent to celebrity hairstylist Michelle Pugh, 45.
Afterward, Sharon kicked the Black Sabbath front man out of the family's $4 million mansion and eventually went on The Talk to say that she has "no idea what I'm doing for the rest of my life."
Still, Machat doesn't believe that Ozzy – who married Sharon in 1982 – had ever cheated on his wife.
"He's not all there," the former manager explained. "I would doubt that he had an affair."
Machat told Radar that he has witnessed examples of Sharon manipulating Ozzy before – primarily when she undercut her own father, longtime music manager Don Arden, and stole Ozzy from him as a client.
The family insider claimed that Sharon snatched up Ozzy as her own act, and then married him to get back at her father for having an affair with a much younger woman. She and Arden, who died in 2007, didn't speak for 20 years. It wasn't until 2002 that he had finally met his grandchildren Aimee, 32, Kelly, 31, and Jack, 30.
Article continues below advertisement
Machat also believes that Ozzy is too important of a cash cow for Sharon for her to ever let him go – especially as Ozzy is preparing for a late-summer national tour.
"She's not divorcing him – that's her beast of burden," Machat told Radar. "She was in love with the fact that … she could milk him for money. That's how I saw it."
"Sharon is someone that would manipulate the media to say that her and Ozzy have broken up, and now she would go back with him."
Machat claimed that Ozzy also needs Sharon.
"She was perfect for him – she was made to order," he said. "She's his mother and nurse and manager."
Neither Sharon nor Ozzy have filed for divorce since announcing the split.
Story developing.