Howard Stern 'Hurt' By Comments Made By Artie Lange & 'Stuttering' John Melendez –– Rages At Comparison To Don Imus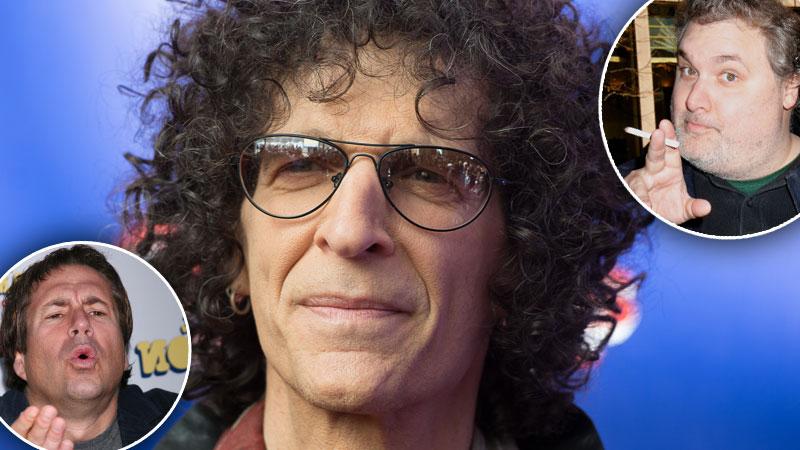 Howard Stern on Monday responded to a controversial podcast from two former members of his show, Artie Lange and "Stuttering" John Melendez.
On Monday, the King of All Media said he was "hurt" by the podcast, acknowledging he read RadarOnline.com's report when a regular caller named Hanzi brought it to his attention.
Hear The Audio On RadarOnline.com
"Artie has a podcast and Stuttering John was on and they were negative about me," Stern said. "I can't say I was thrilled about it -- I was hurt, but what am I going to do?"
Article continues below advertisement
When Hanzi explained to the King of All Media that Lange and Melendez "didn't badmouth" him, but made references to his overhauled, PC image.
"I know, I hear that all the time that I'm PC, that I'm politically correct," Stern said. "All right I'm politically correct, what can I tell you?"
While the Private Parts star kept an even tone in discussing the podcast, Hanzi really ruffled feathers in comparing Stern to his most hated of longtime radio rivals.
"You've lived long enough to become Don Imus now," Hanzi said, which sent Stern into a profane, pointed rant.
"F*ck off! You're nothing, you're nobody, you're a loser," Stern told him. "I make a living, I don't live in my parents basement! I'm done with this f**king a**hole, I don't know why I even entertain him."
When cooler heads prevailed, Stern said that "people's perception of him is that he should do the same thing over and over and over again," before listing a number of commonly-heard complaints.
Article continues below advertisement
"People go nuts because I'm on America's Got Talent and that's my sellout moment," he said. "Or if I have a reasonable conversation with the guest, I'm a sellout. Or if I don't do some bit I did 20 years ago, I'm a sellout."
"I'm like, 'OK, I'm a sellout: Why are you still listening?'"
Stern, who said he hasn't related "to the common man for 17 years now," made clear he's not going to turn back the clock to appease any disgruntled listeners.
"I don't have to answer to anybody, I run the way I want to, it's 'The Howard Stern Show,'" he said. "And whatever I'm doing now, is about the best I can do -- that's it -- I'm not interested in repeating material I've done in the past.
"I'm trying to do the best I can, and I know that some people might not like my show anymore and if you don't like it, I welcome you to leave," he said.
Lange quickly took to his Twitter account to respond to Stern's comments that he was "hurt" by the commentary on the podcast.
Article continues below advertisement
"Howard was hurt by what John & I said?! I guess he missed all of what I said. I wonder if Howard's ever hurt someone?" Lange wrote. "If he would return my calls I would explain it to him, but him doing that is a memory."
Lange reiterated that he finds Stern to be one of the most important people in his life's history, and someone he loves and misses.
In it, Lange marveled at Stern's purported ban on longtime guest, controversy magnet Gilbert Gottfried; newfound Hollywood friendships with Orlando Bloom and Justin Theroux; and Stern's gushing over a stuttering comedian on America's Got Talent after making Melendez the butt of his jokes for 15 years.
Melendez -- whose job duties on the show included asking celebrities embarrassing or insulting questions at red carpet events -- seemed shocked at how Stern had buddied up to many of his former radio punching bags, including Kathie Lee Gifford.
"I was shocked he didn't do the eulogy at Frank Gifford's frickin' funeral," Melendez, who left the show in 2004 to work as the announcer on Jay Leno's Tonight Show, said on the podcast.
The Howard Stern Show airs weekdays on Sirius, while Artie Lange's Uncensored Podcast is available at artiequitter.com.