Brody Jenner Reacts To Bombshell Scott Disick-Kourtney Kardashian Split –– Says He's Known About Caitlyn's Transition Since 2012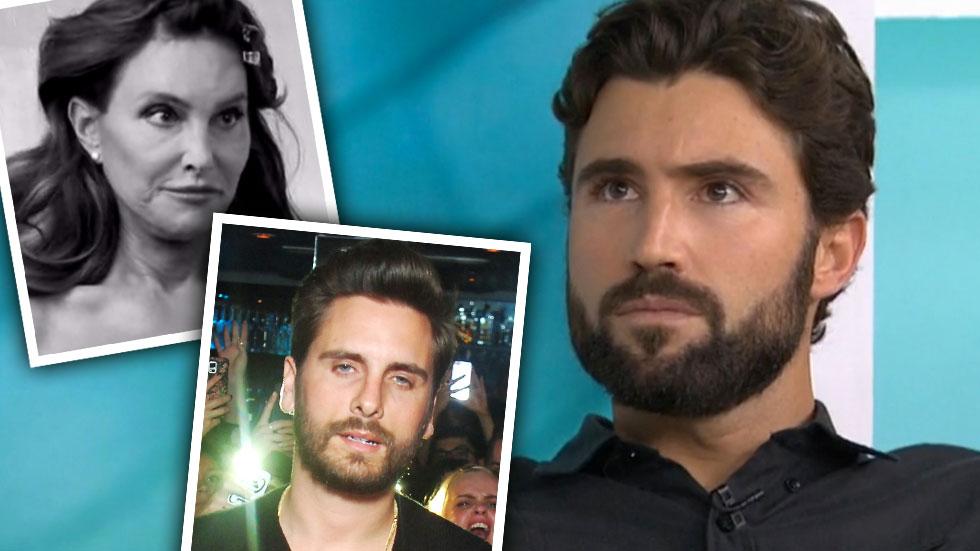 Brody Jenner revealed on TODAY when he knew Scott Disick and Kourtney Kardashian were in trouble -- as well as how long he's known about Caitlyn Jenner's transition.
Brody was visibly squirming when asked by Hoda Kotb about the shocking split between Kourtney and Scott, but did his best to enlighten the public on the moment he knew when things were out of control.
"Scott and Kourtney are great ... obviously Scott's had some issues in the past ... he's worked through them, but when I saw those pictures of Scott with other women, I said, 'Oh this isn't good.'"
Article continues below advertisement
Brody also said he's "known for a little while" -- since 2012, to be precise -- of then-Bruce's plan to transition into Caitlyn, through his mother Linda Thompson.
The Hills hunk said that "Bruce was harboring some secrets and some things that no one else knew about ... my mother knew about it ... she was the one that actually told me about the Caitlyn situation -- that was probably about three years ago."
The 31-year-old hunk said that his relationship with Caitlyn is better than the bond they shared prior to her gender transition.
"Growing up, I didn't really have the greatest relationship with Bruce -- I didn't see him that often," Brody said. "And Caitlyn is just a much freer person. It's incredible to see the difference between Caitlyn and Bruce."
Watch the video on RadarOnline.com
"Bruce and I kind of didn't really get along. And Caitlyn? It's literally like trying to get to know somebody, like your dad, over again -- but in a better way."
Article continues below advertisement
Brody said that prior to her transition, Caitlyn "had so many secrets, and so many things that were building up, and finally it's great to see ... where she is ... just to watch Caitlyn be so open and talk about certain things that Bruce would never speak about."
Brody was on to promote his new E! show Sex with Brody, saying his influences in the project are the iconic radio shows Loveline and The Howard Stern Show.
"Howard is a God in my opinion," Brody said. "He's the best, and to put my name near him, I don't even like that."
Sex with Brody premieres on E! Friday at 10:30/9:30c.