Exclusive
Jenn-der Bending? Bruce Jenner Was 'Always A Little Bit Off' Family Friend Reveals — Early Signs Of TRANSformation?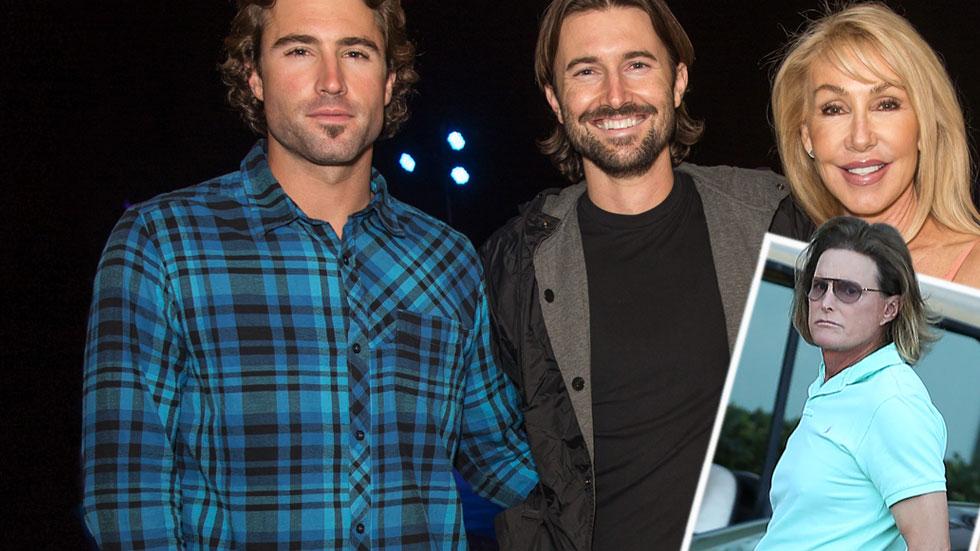 Bruce Jenner celebrated his 65th birthday last night at Geoffey's in Malibu, surrounded by all of his daughters who "will continue to love and support their father, regardless of what gender he chooses," a longtime family friend tells RadarOnline.com exclusively.
"Bruce is a really great guy, and he has been going through a lot emotionally because of this divorce," the insider says, referring to Jenner's split from his wife of 22 years, Kris Jenner.
Article continues below advertisement
"If becoming a woman is something that he truly wants, I am sure that he has all of the support in the world from Kris, as well as from all of his children," the friend says.
The former-Olympian has not publicly stated that he is transitioning into a woman, but he has been seen wearing a bra and girdle, growing out his hair and waxing his body in recent months, alluding to even more speculation that Jenner is, indeed, transitioning.
"Bruce has always been a little off," the friend tells Radar.
"He has always been very timid, shy and subservient to his wives, including his ex-wife," the source continues, referring to Jenner's wife of three years, actress Linda Thompson, who is the mother of his two sons, Brody, 31, and Brandon, 33. "They are all extremely supportive of whatever he chooses to do because he has been a great father to them."
Article continues below advertisement
"If he is choosing to transition, as everyone is speculating, then he will continue to get the love and support that he constantly gives all of them."
Do you think that anyone in the family is truly surprised about Bruce Jenner's public transition? Let us know in the comments.