'I Signed Up At The Time For Happily Ever … I Feel Like I Failed At Something,' Kris Jenner Says Of Broken Marriage With Bruce Jenner; Also Gives Details On Times With Robert Kardashian Sr., Nicole Simpson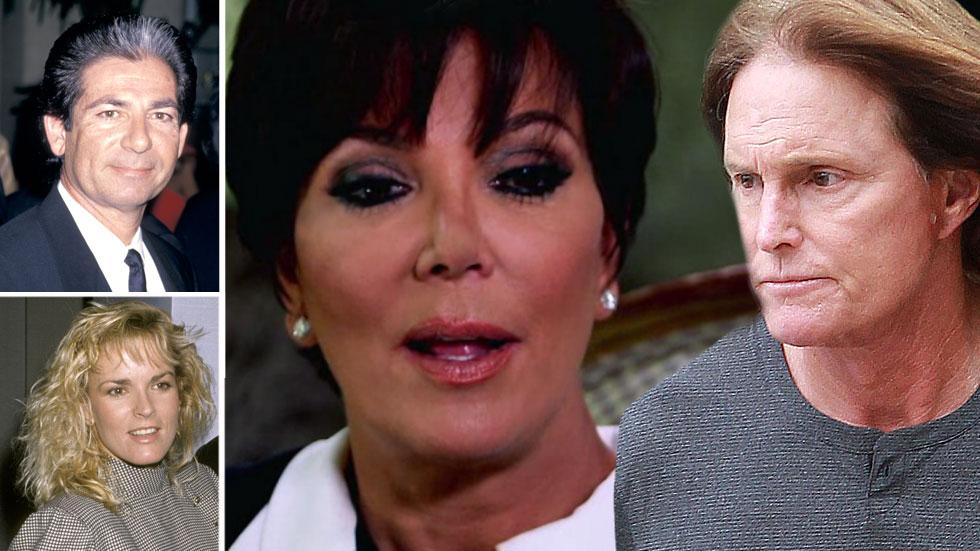 Kris Jenner, in her first major interview since filing for divorce from estranged husband Bruce Jenner, opened up on everything from the end of her union to the Olympian, as well as painful details about her former marriage to the late Robert Kardashian, and the 1994 death of her best friend Nicole Simpson.
Kris, 58, told E!'s Giuliana Rancic that the Bruce break-up "makes me really sad.
"I feel like I failed at something, because I wanted it to be that relationship for the rest of my life," she said. "I signed up at the time for happily ever after and it didn't work out that way."
Article continues below advertisement
Kris, who said she hopes to continue "an amazing friendship" with the father of her daughters Kylie and Kendall, said that looking forward, she hopes to find a special suitor again.
"I want to definitely be in love, I like being in love -- there is no better feeling in the world," the sexy cougar told Rancic." That would be amazing, for now I'm just happy and feel completely content with all of my kids and everyone who is in my life right now."
In the chat, she also talked about her 1991 split from first husband Robert Kardashian Sr., admitting that she "wasn't mature enough to know that marriage has its' ups and downs" at the time of their union, and that their split will "always be a regret."
She said that eldest daughter Kourtney, 11 at the time, "wore black for like five years" in the wake of the breakup.
"She was in denial and didn't want to accept anyone taking her dad's place."
Article continues below advertisement
She said she was shocked at his Sept. 2003 death in from esophageal cancer.
"The knowledge that he had cancer was one thing, but to think it would actually take his life … I never in a million years thought that would happen to him," she said.
In the chat, Jenner also opens up on how she felt when she was learning about the Jun. 1994 murder of her best friend Nicole Simpson, calling it "one of the worst days of my life.
"You feel the room twirling … the day she was killed everyone's life that knew her and loved her changed forever."
She remembered Nicole as "an amazing girl" who was "not only beautiful on the outside, but so beautiful on the inside, and such a great mom.
"We shared a lot of life-changing moments together," she said.
The first family of reality TV will return to the boob tube next month, when Kourtney & Khloé Take The Hamptons premieres on E! Nov. 2 at 9/8c.