Exclusive
Hollywood's Least Honest? Kris Jenner's Big Divorce Cover-Up Exposed — Why She Hid The Split From Bruce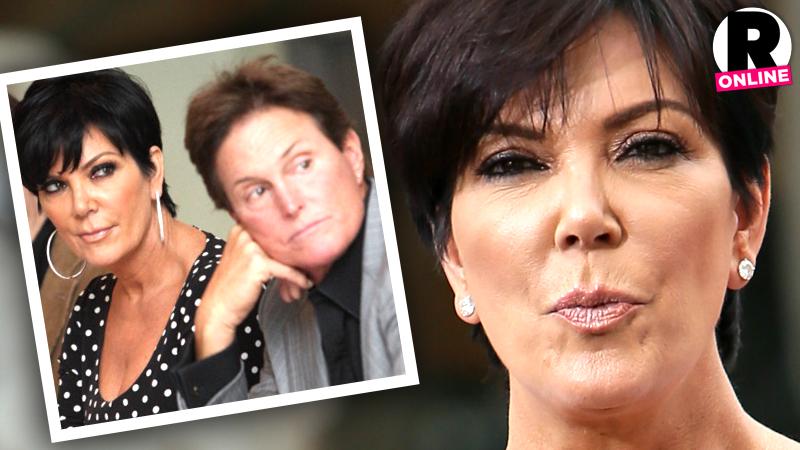 Kris Jenner prides herself on being a top-notch spin doctor, and when it came to her divorce from Bruce, the millionaire momager put her skills to work. Despite multiple exclusive reports from RadarOnline.com in the summer of 2013 revealing that she and Bruce had split, Kris insisted they were fine — only to reveal in divorce documents earlier this week that they had secretly separated on June 1! Only RadarOnline.com has all the details of why she publicly denied the truth to save her own bottom line.
Article continues below advertisement
RadarOnline.com exclusively revealed last June that Bruce had secretly moved out of the couple's Hollywood home amid tensions and bitter fights. But in an appearance on The View that same month to promote her failing talk show, Kris tried to claim things were fine.
"Everything is perfect," she said on June 25, 2013. "It's silly. We've been married for 23 years and hopefully another 23 more."
She insisted that the Malibu house that Bruce had moved into, was actually a vacation home for the entire family, and that he actually drove back to her house in Hidden Hills every night.
But when Kris filed for divorce on Monday, court documents exclusively obtained by RadarOnline.com showed that she admitted the couple had already split on June 1.
An insider says, "Kris probably forgot she did a slew of media interviews last summer saying that they weren't separated. For Kris, she tailors her message to whatever given audience it is, and she was trying to get people to watch her talk show. But the talk show failed anyway, so in the end Kris probably didn't care that there was a contradiction between what she said publicly, and the date that was listed on the divorce documents."
Article continues below advertisement
It's not the first time that RadarOnline.com has caught Kris in big lies: Last November, she claimed in a sworn legal declaration the family had no role in editing their reality shows.
RadarOnline.com then uncovered several interviews in which Kris seemed to indicate otherwise.
Kris said as Executive Producer, she "edited" scenes that she wanted.
Discussing the notorious scene of Kendall and Kylie Jenner dancing on a stripper pole during the first season of Keeping Up With The Kardashians, Jenner was asked by ABC anchor Christine McFadden if "as an executive producer, she let it go out there."
"Yes, I did," Jenner, 58, admitted. "And in my first season, I probably, it would have been one of the things I edited. But I didn't."
Two years later, she insisted yet again that she holds some reigns— but not all — of the show, admitting to the Wall Street Journal Digital Network, "I have been offered the opportunity to actually go back and edit things out."
A legal representative for the Kardashians told RadarOnline.com, "Ms. Jenner's statements in court are accurate and consistent with prior statements."
Article continues below advertisement
"The Kardashians are 'not responsible for the editing or production of the Show,'" the spokesperson added.
Yet there were obvious signs she tried to hide the reality of her split from viewers and fans. For example, the entire season of Keeping Up With The Kardashians in 2013 portrayed Bruce and Kris as a happily married couple, despite Kris publicly admitting they had already been separated for a year!
Jenner even continued to wear her wedding ring throughout the entire time she was already separated.
The source added, "When it comes to the family business, and money, Kris will do whatever is necessary to protect the enterprise. It doesn't seem to bother Kris that she can be perceived as being less than honest with her fans."