Exclusive
Keeping The Ring! Kris Jenner Won't Return 20.5 Carat Engagement Rock In Split From Bruce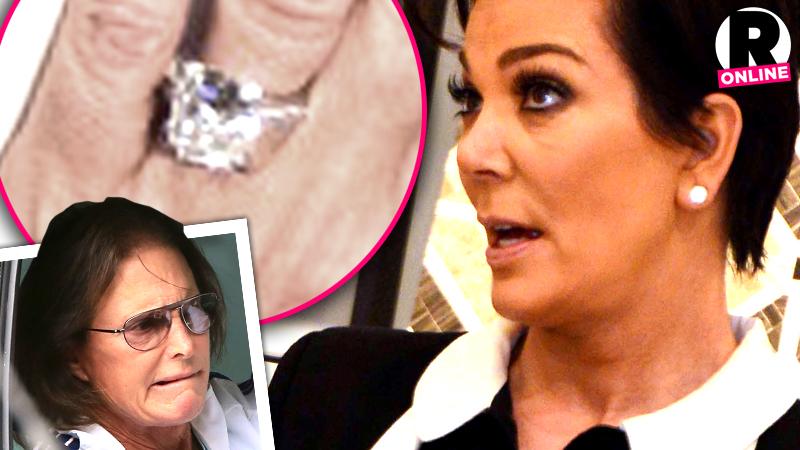 Kris Jenner hasn't been wearing her wedding ring in recent months, but that doesn't mean she's ready to give it up! RadarOnline.com has exclusively learned that she told a judge she wants to keep her claws on her collection of pricy baubles from Bruce in their divorce.
According to divorce documents obtained by RadarOnline.com, Kris has requested that "miscellaneous jewelry and other personal effects" be awarded to her in the split. That's in addition to her "earnings and accumulations … from and after the date of separation," and other property, "the exact nature and extent of which" will be decided, as RadarOnline.com has reported.
Article continues below advertisement
And her engagement ring, at least, is no small rock. When Bruce proposed in 1991, he did it without a ring. When the former Olympian finally put a ring on it during a family trip to Bora Bora, for their twentieth wedding anniversary, he gifted her with a stunning custom-designed 20.5 carat Lorraine Schwartz diamond.
Kris' decision to keep her ring is hardly surprising, however. Back in 2011, she was slammed by Native American groups by saying daughter Kim Kardashian shouldn't return her engagement ring from Kris Humphries because Kris hates "an Indian giver."