Exclusive
No Denying It? Bruce Jenner's Sons Brody & Brandon Believe He Is Transitioning After Photos Show His Nails Painted Pink — 'It's Obvious,' Says Source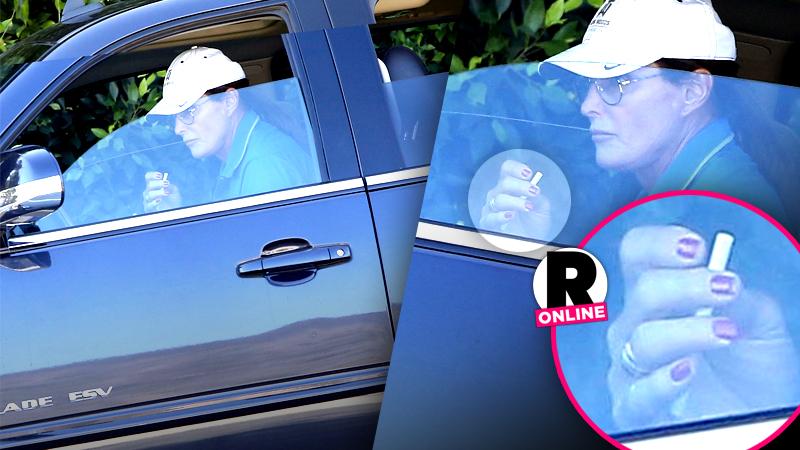 Another day, another sign Bruce Jenner is no longer the macho Olympian he once was. On his 65th birthday Tuesday, the reality star stunned onlookers when he was spotted flaunting hot pink nails after treating himself to a manicure. In the past, his sons Brandon and Brody would have thought it could have been as part of a Halloween costume. But now, RadarOnline.com has learned, they're taking it as yet another sign that their father could be going through a major transition.
Article continues below advertisement
"It's obvious to anyone that Bruce is having a true identity crisis," an insider told RadarOnline.com of the shocking photos, first published by X17online.com. "The longer hair, constant manicures and pedicures…But now with the pink nail polish, Brandon and Brody know their dad is struggling with who he really is."
According to the insider, they believe he could be interested in becoming a woman.
Kris Jenner has called such rumors "silly," but the insider insisted, "Brody and Brandon love their dad, and if Bruce did finally admit that he was transitioning and becoming a woman, it wouldn't change how they felt about him. They are both very open supporters of the LGBT community."
It's been rumored for years that Bruce has been undergoing a feminization process — and the buzz has only gotten louder since his split from his third wife of 23 years, after he was spotted wearing what looked like a Spanx girdle and a sports bra.
When he took the leap to shave down his Adam's apple in February, Bruce insisted, "I just never liked my trachea," but he was certainly thrilled with the results.
"I'm finally free," he said at an event in the weeks before the Jenners announced their separation in 2013, "to do what I want and live life the way I want."
The source added, "Being a part up KUWTK definitely hasn't helped Bruce and probably set him back from openly embracing the life and identity he wants to lead. It will be a relief when it's over for him, which will be after this season."
Watch: Bruce Jenner Accuses Kris Of "Hitting On Younger Men"