Is Bruce Jenner's Sex Change Under Way? Ex-Olympic Champ Had Surgery Last Sunday To Flatten Adam's Apple — And There's Photo Proof!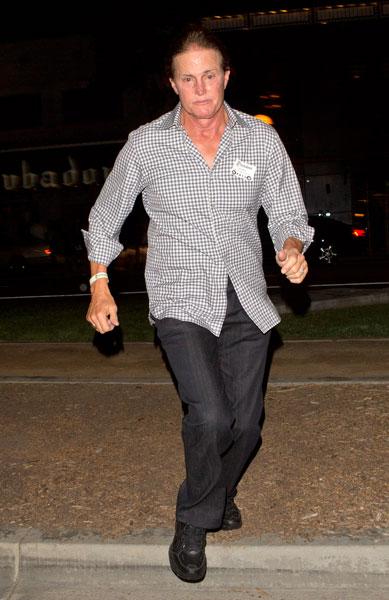 Bruce Jenner underwent a "laryngeal shave" procedure earlier this month to soften the appearance of his Adam's apple, in what could be the latest step in his quest to allegedly become a woman!
According to a new report — and photos — from the National ENQUIRER, the former Olympic champ entered The Beverly Hills Surgical Center in the early morning hours of Jan. 19 to have the procedure with famed plastic surgeon Dr. Stephen J. Pincus.
Article continues below advertisement
According to the report, experts call the laryngeal shave the facial feminization process prior to gender reassignment surgery.
Photographs obtained exclusively by the Enquirer show Jenner with his long hair down, in a top zipped up over his neck, and bandages clearly poking out.
"The car took him back to his Malibu home, and he was told no talking for a few days," the insider told the magazine.
"He was also told to stay off his feet for the rest of the day — to just take it easy and rest. But before Bruce had his Adam's apple shaved down, he talked to the doctor at length about having his penis removed next."
To find out more about Jenner's alleged transformation and surgery, pick up the latest issue of the National Enquirer, on newsstands everywhere Thursday.