Exclusive
Bruce Jenner's TRANSformation Was Years In The Making -- Family Insider Declares He Was 'Ready' For Sex Change 20 Years Ago!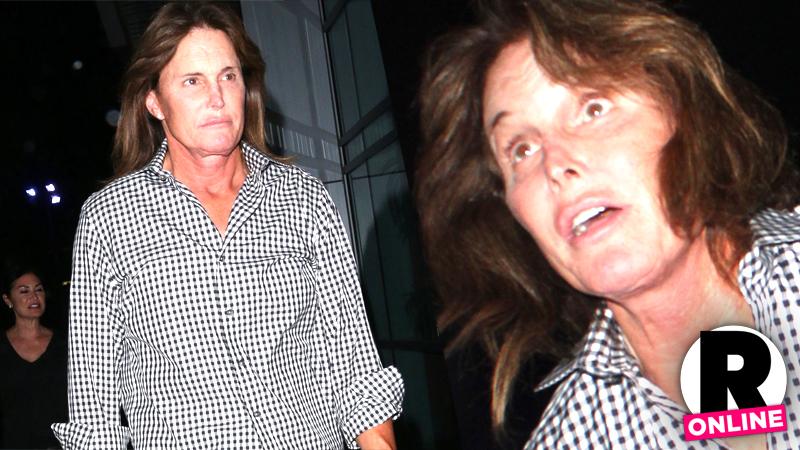 Article continues below advertisement
"When I met Bruce I thought he was a girl. He acts like a girl, walks like a girl. He's a girl," said the pal.
"I thought he was ready for a new change. I think he was getting ready for a change of sex. Meaning, he likes boys better than girls."
It's been rumored for years that Bruce has been undergoing a feminization process -- and the buzz has only gotten louder since his split from his third wife of 23 years, after he was spotted wearing what looked like a Spanx girdle and a sports bra.
When he took the leap to shave down his Adam's apple in February, Bruce insisted, "I just never liked my trachea," but he was certainly thrilled with the results.
"I'm finally free," he said at an event in the weeks before the Jenners announced their separation in 2013, "to do what I want and live life the way I want."
It seems, Kendall and Kylie's dad had more than enough reasons to ditch the infamous momager. According to the family insider, Bruce was always way too amiable for his 52-year-old ex-wife.
MORE ON:
Keeping Up With the Kardashians
Article continues below advertisement
"I liked him, he was very nice to me," said the source. "Robert Kardashian thought Bruce was very nice, kind and gentle. But he did say he felt he Bruce would live longer if he would get away from Kris."
As exclusively reported by Radar, Kris filed for divorce from Bruce on September 22, 11 months after the reality couple announced their split. And within hours, Bruce quickly filed his response, also asking for his own "jewelry and other personal effects," and "earnings and accumulations…from and after the date of separation." He doesn't want to pay Kris spousal support.
Kris has insisted sex change rumors weren't a factor in their divorce.
She said recently of the claims, "That's a story they've been saying since the 70s and I think they just keep regurgitating stuff. The more sensational the headline, they are going to sell more magazines."
Do you think Bruce wants to be a woman? Let us know in the comments!