Bruce Jenner Getting By With A Little Help From Transgendered Pal Dr. Renée Richards, His New 'Sex Change Coach'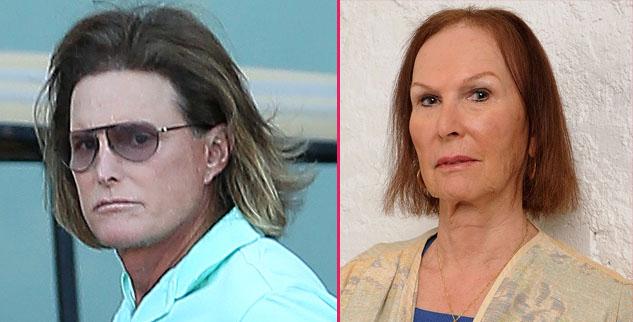 Bruce Jenner, purportedly flirting with a possible sex change, has a go-to person for all questions, problems and emotional issues connected to the possible change coming about, RadarOnline.com has learned.
Dr. Renée Richards, a transgendered person for nearly 40 years, is providing moral support for the Olympian in anticipation of major life changes on the way -- including a name change to "Bridgitte," Star reports.
Article continues below advertisement
Richards -- who was born Richard Raskind -- has told Jenner that a sex change is "a serious, life-altering procedure and is not something to do unless you absolutely have no other choice," an insider told Star.
"She said someone should consider antidepressants first, because life could become an irreversible train-wreck if you're not completely certain about having the surgery."
Richards, the 64-year-old's "sex change coach," a source told the magazine, initially changed genders in 1975, and gained attention for her legal battles in hopes of playing women's tennis. Her career thrived as a coach for tennis great Martina Navratilova, and after that, an ocular surgeon.
As we previously reported, Jenner's look has been different as of late, with longer hair and a smoother neckline; some sources saying that he's had a procedure to reduce the size of his Adam's Apple.