'How Beautiful!' Caitlyn's Kids Kim, Khloe, Kendall & Kylie Celebrate 'Vanity Fair' Cover On Social Media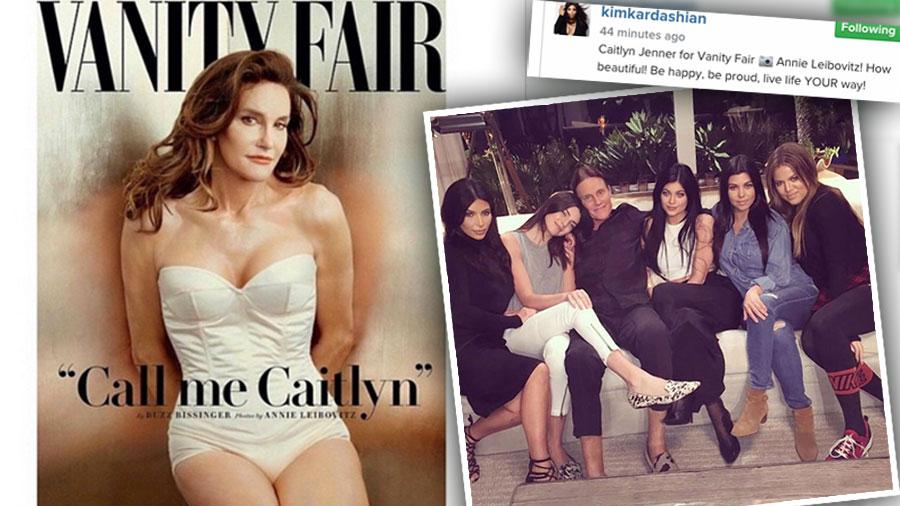 Caitlyn Jenner's Vanity Fair cover earned her the love and admiration of her family and RadarOnline.com has a gallery of Kim and Khloe Kardashian and the rest of her children's reactions about the stunning debut.
Article continues below advertisement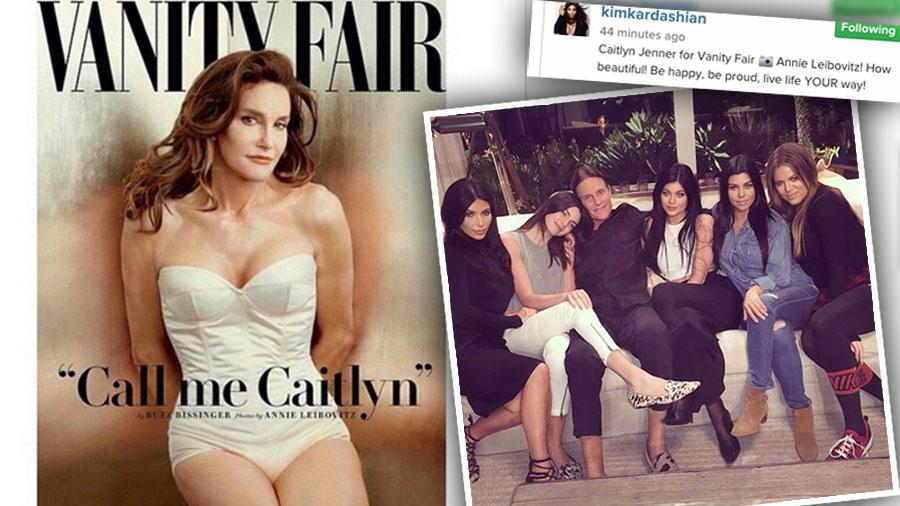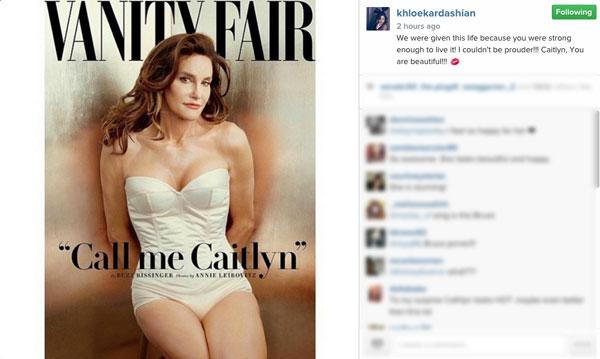 Khloe was having the hardest time with the transition but came out cheerleading for her, writing, "We were given this life because you were strong enough to live it! I couldn't be prouder!!! Caitlyn, You are beautiful!!! ?"
Article continues below advertisement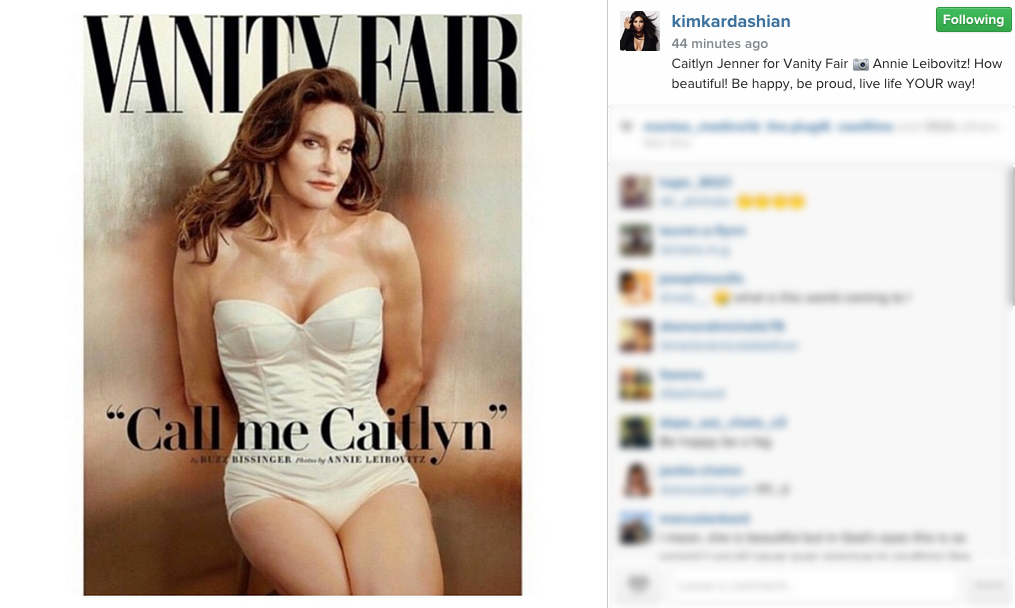 Caitlyn has said Kim was the biggest supporter, thanks to input from her husband, Kanye West. She celebrated the magazine by telling her fans, "Caitlyn Jenner for Vanity Fair ?Annie Leibovitz! How beautiful! Be happy, be proud, live life YOUR way!"
Kim Glamour
Kim also posted her own Glamour cover with the caption where she revealed that she was "hysterical" when she "walked in on Bruce" and looked up "cross-dressing," but said she was "so proud."
Article continues below advertisement
Kendall
Kendall shared a behind-the-scenes video where famed photographer Annie Leibovitz captured Caitlyn in a glamorous off-the-shoulder black dress, writing, "now that's a cover."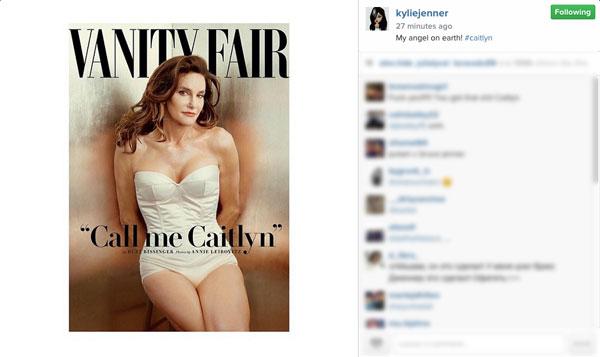 Caitlyn's youngest child, Kylie, 17, simply shared the cover and gushed, writing: "My angel on earth! #caitlyn"
Article continues below advertisement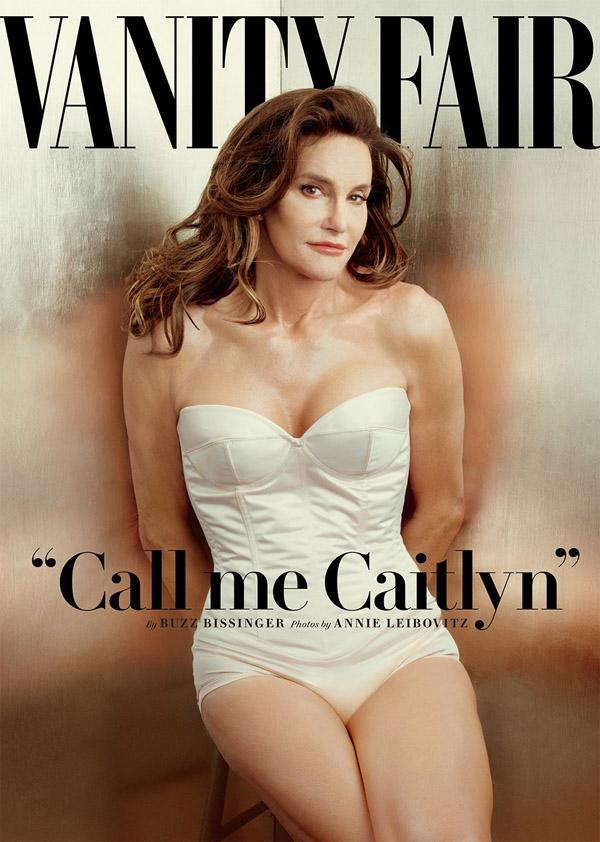 Caitlyn channeled old Hollywood in a glamorous outfit.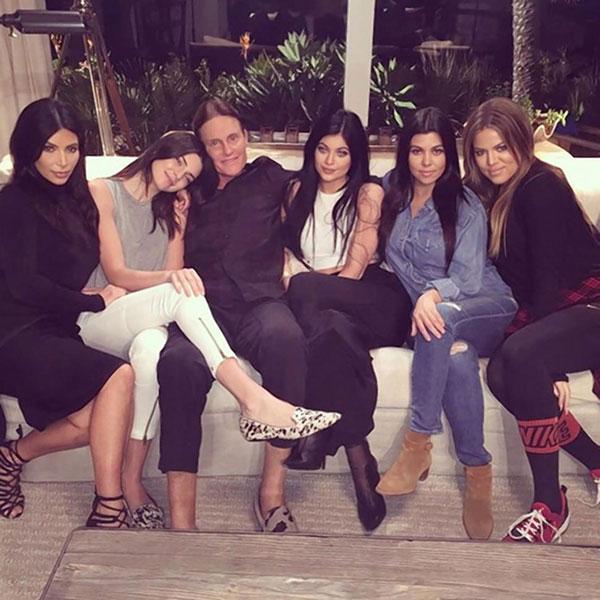 The entire family gathered together in November, 2014. "If I was lying on my deathbed and I had kept this secret and never did anything about it, I would be lying there saying, 'You just blew your entire life,'" Jenner told the magazine.