Radar Told You First! Kourtney Kardashian Breaks Up With Scott Disick Over His Partying, Source Says 'She's Fed Up'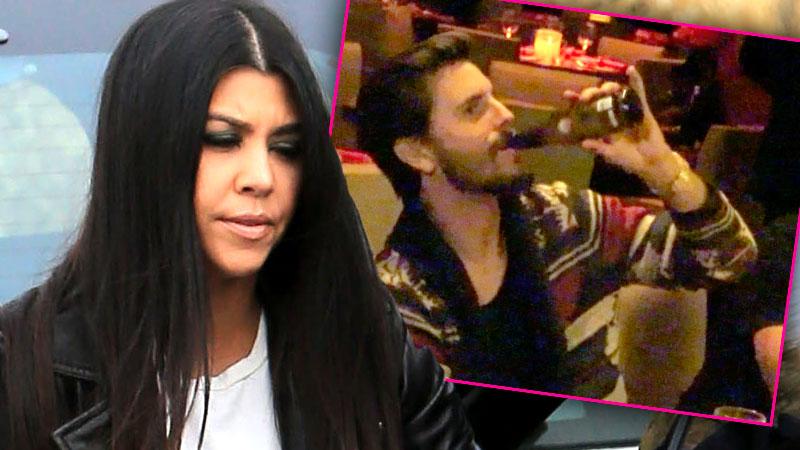 Radar told you first!
After months of trying to work things out, Kourtney Kardashian and Scott Disick finally called it quits over Fourth of July weekend.
"Kourtney has always taken Scott back and been by his side, but now with three kids it has gotten old," a source told E! News. "Kourtney has to do what's best for the kids."
"Scott has been running around saying he's single," adds another insider. "He hasn't been home after a month-long party binge."
Article continues below advertisement
As Radar previously reported, after weeks of his increasingly bad behavior, Kardashian finally kicked Disick out of the house for good — and he flew straight to St. Tropez to party with other women!
Then, after more partying with stylist ex-girlfriend Chloe Bartoli and other hot girls in Monaco and France, Disick brought his Fourth of July weekend bender back to the states.
Meanwhile, Kardashian celebrated the holiday quietly at home with their three children Mason, 5, Penelope, almost 3, and Reign, 6 months.
Disick's struggles with substance abuse finally came to a head in March this year, when the reality star checked in to a rehab facility in Costa Rica where he was "working on his issues."
The short stint of treatment seemed to do little good for Disick, however, who was soon spotted partying again without his baby mama by his side.
One source tells E! News that "those close to Disick fear he is out of control and has fallen off the wagon."
Article continues below advertisement
"Kourtney is putting on a brave face," an insider shared. "But she is over it. She's fed up. It's humiliating and disrespectful. How much more is she supposed to take?"
Unfortunately for the mother of three, "Scott does not seem to care about what he's doing," says another source. "He's clearly unraveling. He was a mess in NYC last month with the drinking and partying and he's been in a downward spiral ever since. He's been in trouble before, but this is on another level."
Do you think Scott will try to work things out with Kourtney or are they done for good? Let us know in the comments below!