Oscar Pistorius Murder Trial: Defense Presents Texts To Illustrate Romance Between Paralympian, Slain Model Reeva Steenkamp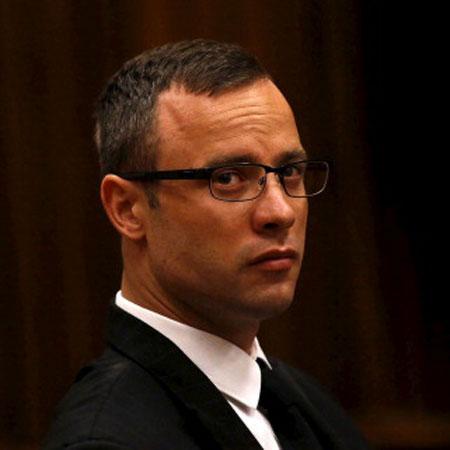 Oscar Pistorius' murder trial trudged on in South Africa's Pretoria Magistrate's Court Tuesday, when the defense presented in evidence, a series of text messages between their client and girlfriend Reeva Steenkamp, to illustrate the deep love the two shared prior to Feb. 13, 2013, the night he fatally shot her.
Defense attorney Barry Roux -- countering Monday's previous admission of texts that showed the couple arguing, and Steenkamp's professed fear, at times, of the double-amputee superstar -- presented media in the form of video and texts in which the then-lovers displayed their affection for one another.
Article continues below advertisement
In one Jan. 19 back-and-forth, less than a month before the fateful shooting, Steenkamp sent a selfie to Pistorius blowing a kiss and asking him, "You like it?"
He replied, "I love it," and she answered back, "So warm."
Ten days before, Steenkamp sent Pistorius a message telling the athlete, "You are a very special person. You deserve to be looked after."
The texts were a small sample of the 1,700 communications between Steenkamp and Pistorius that authorities extracted from their phones to be used as evidence in both the investigation and the trial. Electronic gadgets police reviewed from the scene of the shooting included a pair of BlackBerry phones, two iPhones, two iPads and an Apple desktop.
Chief prosecutor Gerrie Nel said in response that the couple spent far more time arguing than texting sweet nothings to one another.
Roux also submitted a clip of Pistorius, 27, and Steenkamp, 29, kissing one another while in a convenience store, which Nel dubbed irrelevant to the trial, as he said he could have submit into evidence video of Pistorius on the firing range.
Watch the video on RadarOnline.com
As we previously reported, should the athlete be convicted of premeditated murder, he could be sentenced up to life with a 25-year minimum sentence. If convicted of murder, he could face up to 15 years in custody.
With no jury trials in South Africa, Pistorius' fate rests in the hands of presiding judge Thokozile Masipa. In South Africa, where Pistorius had been acknowledged as a sports superstar, the legal proceedings have been dubbed "the trial of the century," the same moniker media pundits in the states referred to the O.J. Simpson trial as in the mid-90s.