Oops! 911 Callers Mistake 'Coifed' Dog For A Baby Lion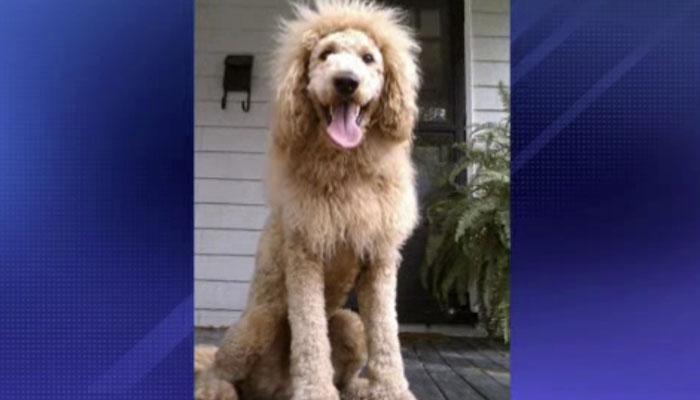 The Lion Sleeps Tonight? More like Who Let The Dogs Out!
Many citizens in Norfolk, Virgina were rattled Tuesday, when they thought a young lion was on the loose, calling 911 to report their animal sightings.
On one 911 call, WTVR-TV reports, you can hear a concerned woman, "And there was a lion that ran across the street, a baby lion … it was about the size of a Labrador retriever."
Another caller told the operator, "I saw a lion … a baby lion! It had the mane and everything"
Article continues below advertisement
The good news? It was actually Charles the Monarch, a 3-year-old Labradoodle dog whose owner, Daniel Painter, gave him a lion's mane. Painter said he gave his dog the 'do to pay homage to Old Dominion University's mascot, Big Blue the lion.
A Labradoodle is a cross between a Labrador Retriever and a Standard or Miniature Poodle.
Visit NBCNews.com for breaking news, world news, and news about the economy