Texas Ranch Listed For $15 Million Is PETA Nightmare, Taxidermist Dream: Take A Peek Inside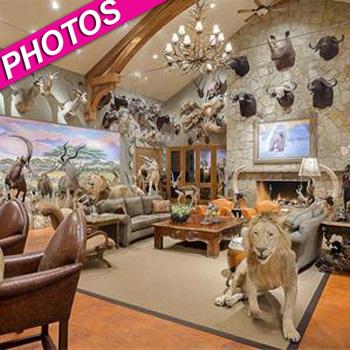 Somebody in Texas really, really likes dead animals as a decorating theme.
A 314-acre ranch in tiny Celina (population 1,800) Texas has hit the market with a $15 million price tag.
By far, the most notable feature in the four bedroom, 15,000 sq. ft. main house is the way it's decorated.
Dead animals, stuffed by taxidermists, are just about everywhere.
The living room is almost overwhelmed with dozens of heads of deer, antelope and even rhino. There's a crocodile on the dining room table, and two black bears guard the master bedroom!
Article continues below advertisement