Manti Te'o Admits To Katie Couric He Briefly Lied: 'Put Yourself In My Situation'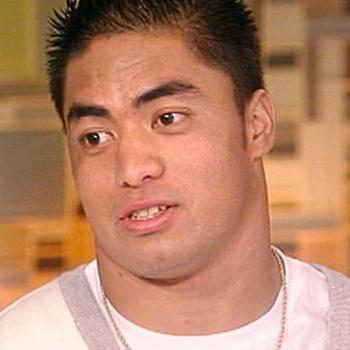 He admits he briefly lied, but still claims he's the victim of a cruel hoax.
Star Notre Dame linebacker Manti Te'o – in an exclusive interview with ABC News' Katie Couric – says he felt he had no choice but to lie to the media and to the public after learning the shocking truth that his online girlfriend, Lennay Kekua, who he thought had died on cancer, actually did not exist.
Te'o maintained to Couric that he did not lie up until December; the story didn't break until January 16, turning him into a national punchline.
Article continues below advertisement
"You stuck to the script. And you knew that something was amiss, Manti," Couric said to Te'o, 21, in the interview which was taped on Tuesday.
"Katie, put yourself in my situation. I, my whole world told me that she died on September 12. Everybody knew that. This girl, who I committed myself to, died on September 12," Te'o said.
Te'o told Couric he received a phone call on December 6 from a woman claiming she was Kekua, even though he believed she had died three months earlier.
"Now I get a phone call on December 6, saying that she's alive, and then I'm going be put on national TV two days later. And to ask me about the same question. You know, what would you do?" Te'o said.
During the interview, Te'o was joined by his parents, Brian and Ottilia, who became emotional when Couric asked about the perception that their son is a liar.
"Now many people writing about this are calling your son a liar. They are saying he manipulated the truth, really for personal gain," Couric said to Te'o's father.
Article continues below advertisement
"People can speculate about what they think he is. I've known him 21 years of his life. And he's not a liar. He's a kid," Brian Te'o said with tears in his eyes.
Watch the video on RadarOnline.com
On Tuesday, Diane O'Meara told NBC's TODAY show that she was unwittingly used as the "face" of the Twitter account of Te'o's online girlfriend without her knowledge or consent.
O'Meara said that Ronaiah Tuiasosopo – a 22-year-old former high school classmate of hers - used several photos of her without her knowledge in creating the fictional Kekua used to trick Te'o in the elaborate hoax.
"I've never met Manti Te'o in my entire life. I've never spoke with him. I've never exchanged words with him," O'Meara, 23, told TODAY.
As RadarOnline.com previously reported, Tuiasosopo has hired an attorney and fears that he could face criminal charges.
"Ronaiah is absolutely freaking out about the prospects of facing criminal charges, which would include identity theft for using his high school Facebook friend, Diane O'Meara's picture on social media as Lennay Kekua," a source close to the situation told Radar.
Article continues below advertisement
"Ronaiah has called an apologized to Diane, and admitted to her that he used her picture to impersonate someone else. Diane has never met or spoken with Manti, and has no idea why Ronaiah would involve her in this.
"They were casual Facebook friends, and nothing more. She had nothing to do with the hoax. Manti has made it known he isn't interested in pursuing criminal charges against Ronaiah, but it's unclear at this point if Diane is interested in seeing this all play out in the court system."