9021-Outrageous Overload! Brandi Glanville Dishes On Bisexuality, Calls Fellow Housewives The 'C-Word'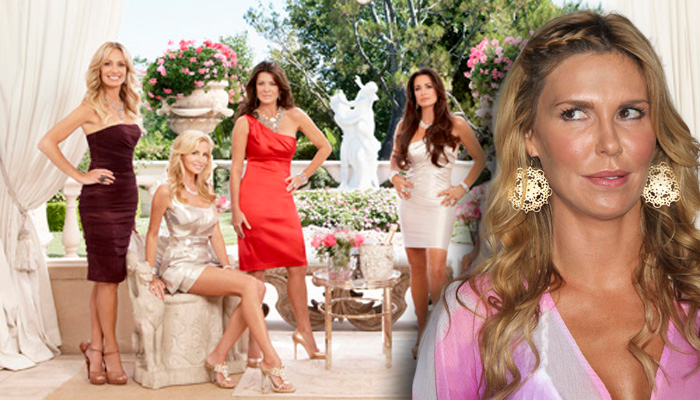 Article continues below advertisement
After telling Brandi she's "the best person" on the reality show, the King of all Media asks the gorgeous 40-year-old how much she was paid for appearing on the Real Housewives of Beverly Hills, and the answer was surprising to say the least!
"For the first year, it worked out like $18,000, so that wasn't a lot," Brandi says. "The other women are ahead of me and they're getting $250."
"So Bravo was like, prove yourself and then we'll give you a contract … and prove yourself you did, you really did!" Howard responds.
Article continues below advertisement
Howard points out to Brandi, who's a pal of his wife Beth, that she's inadvertently made Eddie more famous with the constant mud-slinging against he and LeAnn.
"It kind of flip flops -- no one would know who I was unless he had this affair with LeAnn," she admits. "And I have to use my platform to make money and it gives them all kinds of attention."
And yes, of course, the topic eventually floats to sex, as Howard asks Brandi if she's bisexual.
"I have never been with a girl without a guy," she says coyly. "I really love c**k!"
The America's Got Talent judge immediately wisecracks, "Good for you: Can I quote you on that?"
Fun fact: This year marks the 20th anniversary of Stern's star-launching autobiography, Private Parts.
The Howard Stern Show airs weekdays on SiriusXM.
radar_embed service=youtube src="https://www.youtube.com/embed/cKio6D4Xet0?list=UUENdrrK5sWM-RV5nTLwBNXw" width="560" height="315"