Brad Pitt: It's 'Business As Usual' For Angelina Jolie, As 'She's Doing Great'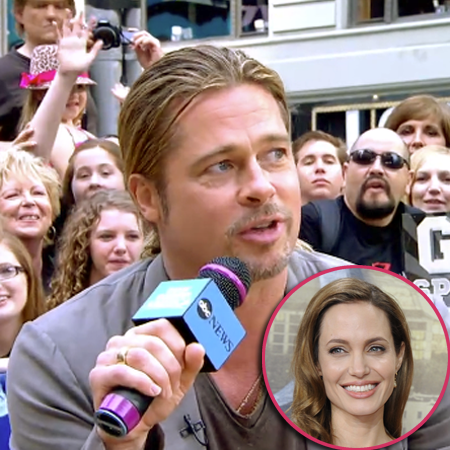 Article continues below advertisement
Pitt, 49, said the Tomb Raider beauty, 38, has received many well wishes and kind thoughts since her brave admission in via a New York Times piece.
"When she wrote her piece, we had already come out the other end and we're feeling really good about it," Pitt said. "We're really surprised and moved by how many people are dealing with the same issue, or wondering about the same issue."
Pitt said Jolie's "idea was that if someone could learn from her story, then she would love to share that … but it's just been a beautiful thing to watch and her focus now is that all people have access to the testing and know what they can do about it.
Watch the video on RadarOnline.com
"And she has certainly shown if you do your research and make your decision, what's best for you, it doesn't have to be a scary thing."
The A-lister was promoting his upcoming film World War Z, which hits theaters Friday.
radar_embed service=kaltura src="http://cdnapi.kaltura.com/index.php/extwidget/embedIframe/entry_id/0_6u78u5pm/widget_id/_483511/uiconf_id/3775332?referer=http://abcnews.go.com/GMA/video/brad-pitt-interview-2013-angelina-jolie-business-usual-19419404&flashvarsautoPlay=false&addThis.playerSize=392x221&freeWheel.siteSectionId=nws_offsite&closedCaptionActive=false&" width="392" height="221" style="border: 0px solid #ffffff;" value="Unfortunately your browser does not support IFrames."