Cheating Claims, Divorce & Tears: Teresa & Joe Giudice's Top 10 Interview Revelations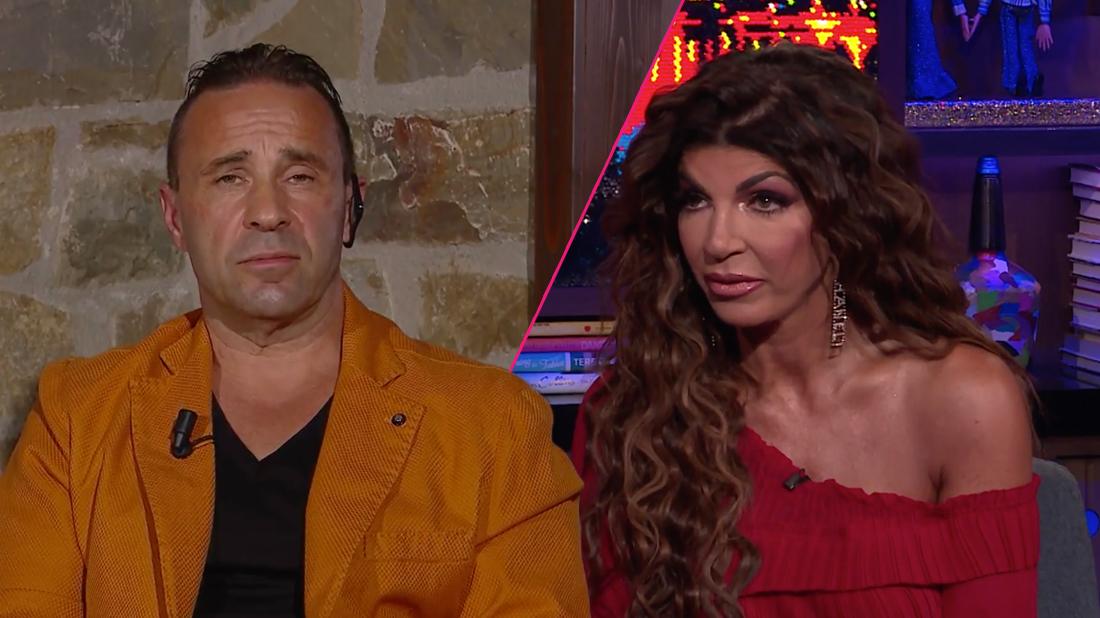 For the first time in years, Teresa Giudice and her deported husband, Joe, sat down with old friend Andy Cohen to discuss their legal troubles, prison stints and broken marriage in an explosive Bravo interview — and RadarOnline.com can reveal the shocking details.
As RadarOnline.com first reported, no topic was off limits, not even cheating accusations and possible divorce.
Months after RadarOnline.com exclusively caught Teresa, 47, holding hands with hunk Blake Schreck, 27, she pointed fingers at her husband for alleged infidelity, saying "Do I feel like he was faithful? No."
Article continues below advertisement
Calling in from his new home in Italy, Joe snapped back: "That's why I made it okay for you."
And it only got more explosive from there!
As RadarOnline.com readers know, Teresa and Joe's marital issues began when Joe started his three-year sentence on fraud charges in early 2016. Though he was released from federal prison in March 2019, he was immediately placed in ICE custody while he fought an October 2018 deportation order. (Teresa completed her one-year sentence on similar charges in December 2015.)
His attempts for freedom failed, and he requested to be released to Italy while he continues to fight in his current appeal. RadarOnline.com first reported he took off for Europe on October 11.
Teresa, who partied with pals in addition to her young boy toy during her husband's incarceration, has not yet visited Joe with their four daughters — though as RadarOnline.com exclusively reported, she's planning a trip for early November.
Now, their marriage appears to be at a standstill while sources have told RadarOnline.com both sides are contemplating filing for divorce.
Scroll through RadarOnline.com's gallery for the most shocking revelations from Teresa and Joe's interview.
Blame Game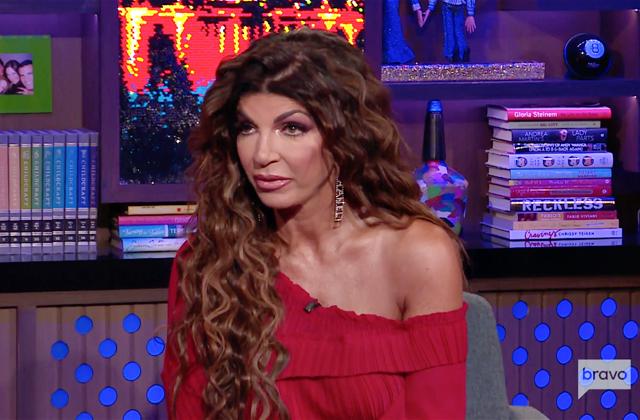 Teresa admitted she still blames Joe for all their legal troubles — and valuable time she lost with her mother, who died soon after she was released from prison.
"I was really angry after I lost my mom," she told Andy. "Before that, I wasn't that angry. After that, it all just hit me. I became more open, more expressive of how I felt."
Prison Hell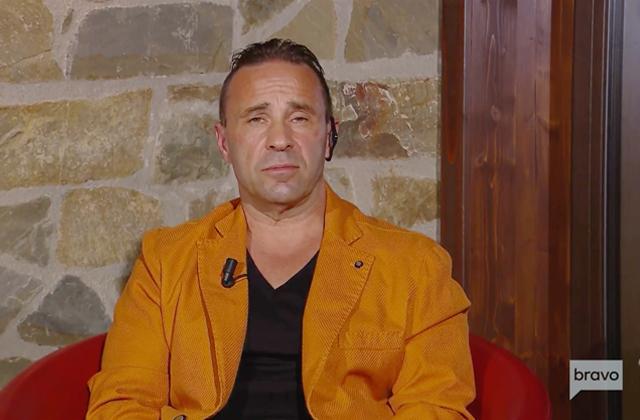 Joe said his several months in ICE custody was a "terrible experience." He said he was put into the "shoe," or solitary confinement, for five months after opening the window of a gym for air.
"I was locked down in a room...I was literally going bonkers in there," he recalled. "That place should be shut down. It was terrible."
Now, he said he wants to start a career in "sports picking," but denied it's the same thing as gambling.
Article continues below advertisement
Tears Fall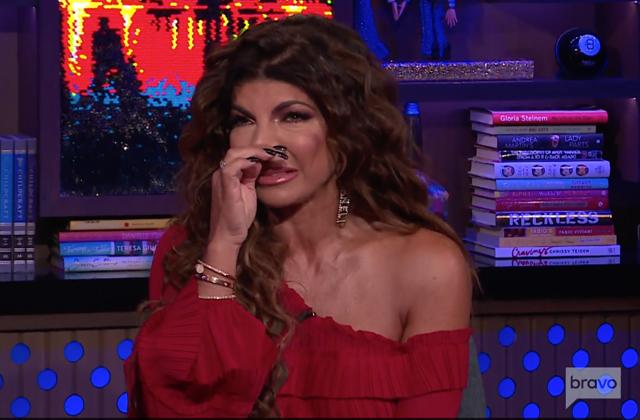 Teresa began crying after seeing past RHONJ scenes of her daughters struggling with their father's imprisonment.
"They've been through a lot," she told Andy when he asked about the tears. Though she admitted they've grown up too fast, she gushed her girls are "amazing" and "so independent."
"They're doing so good, thank God," she said.
Article continues below advertisement
Cheating Accusations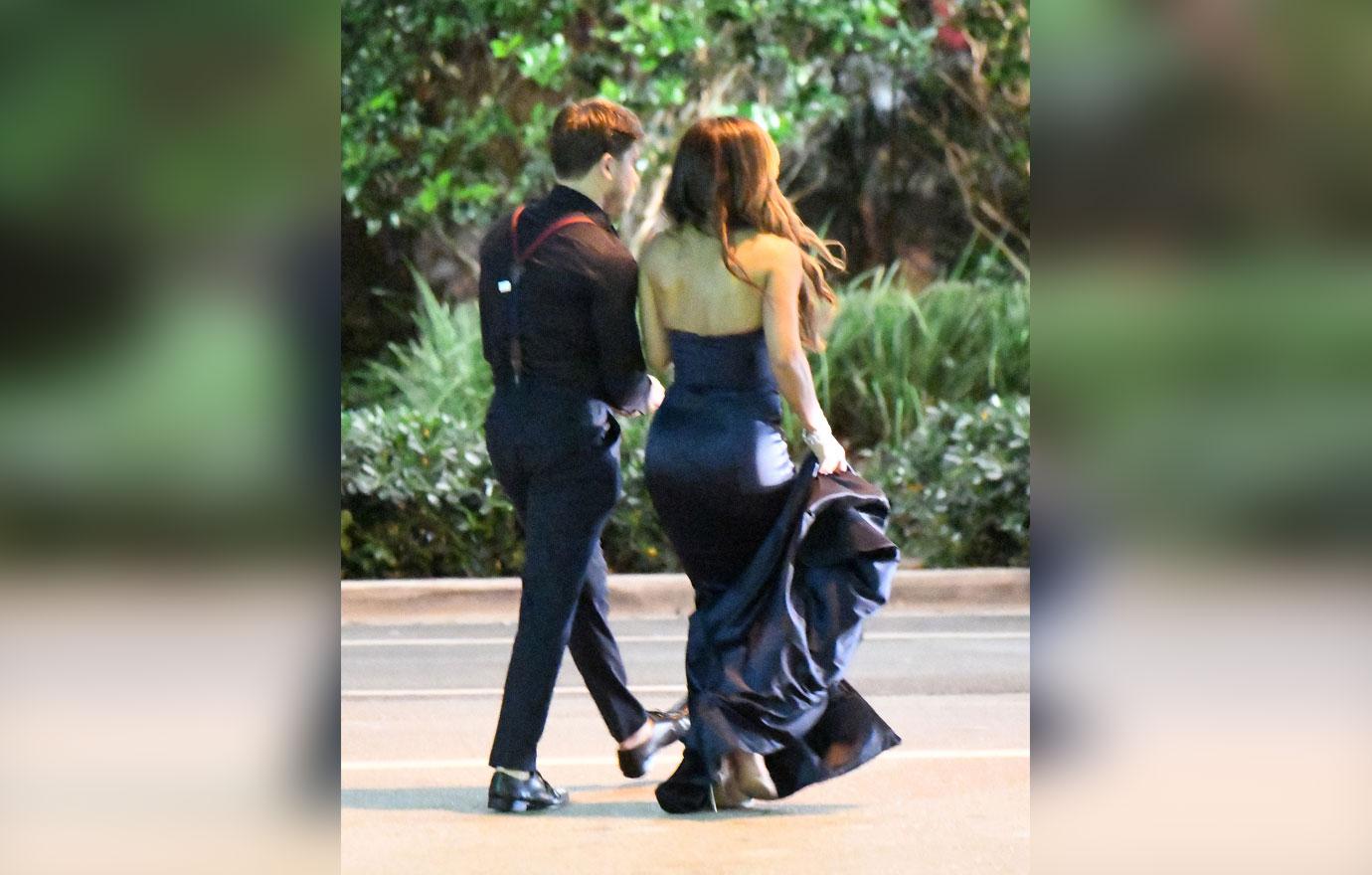 Months after RadarOnline.com first caught Teresa on a Miami getaway with boy toy Blake, she insisted he's just a "friend" — but Joe said he wasn't thrilled when he found out about the damning photos.
"I wasn't happy about it, of course," he confessed, though he did say "whatever floats her boat."
Both Teresa and Joe insisted they were faithful, but neither believed each other.
Article continues below advertisement
Love Lost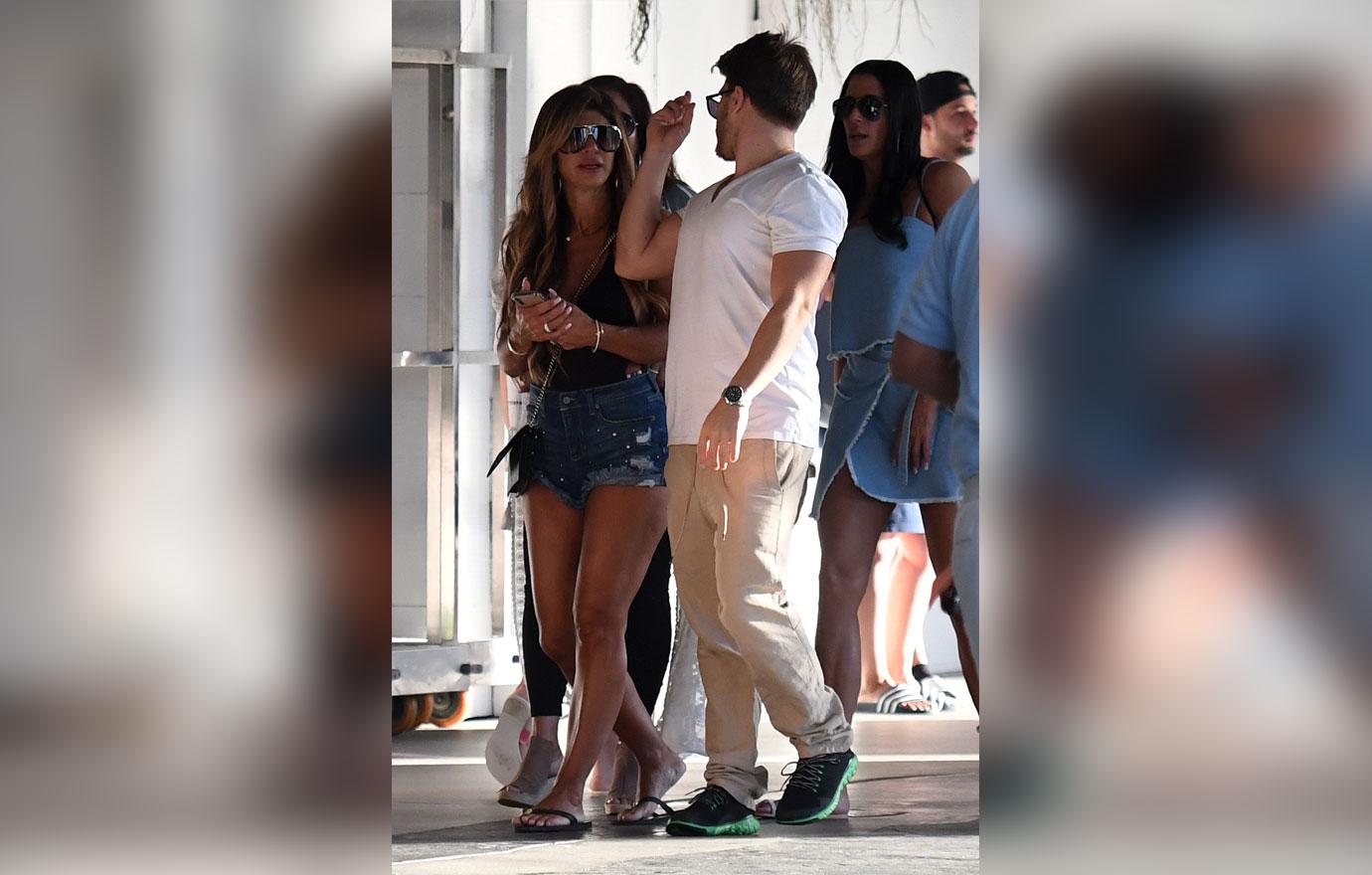 Teresa, who couldn't keep her hands off Blake during their trip, admitted she didn't feel any attraction toward Joe when she visited him in prison.
"I felt nothing," she coldly stated. "I never wanted to kiss him, I didn't like the whole environment."
Joe said he felt the same way while Teresa was locked up. "I didn't find her attractive in there," he confessed.
Article continues below advertisement
Divorce Confession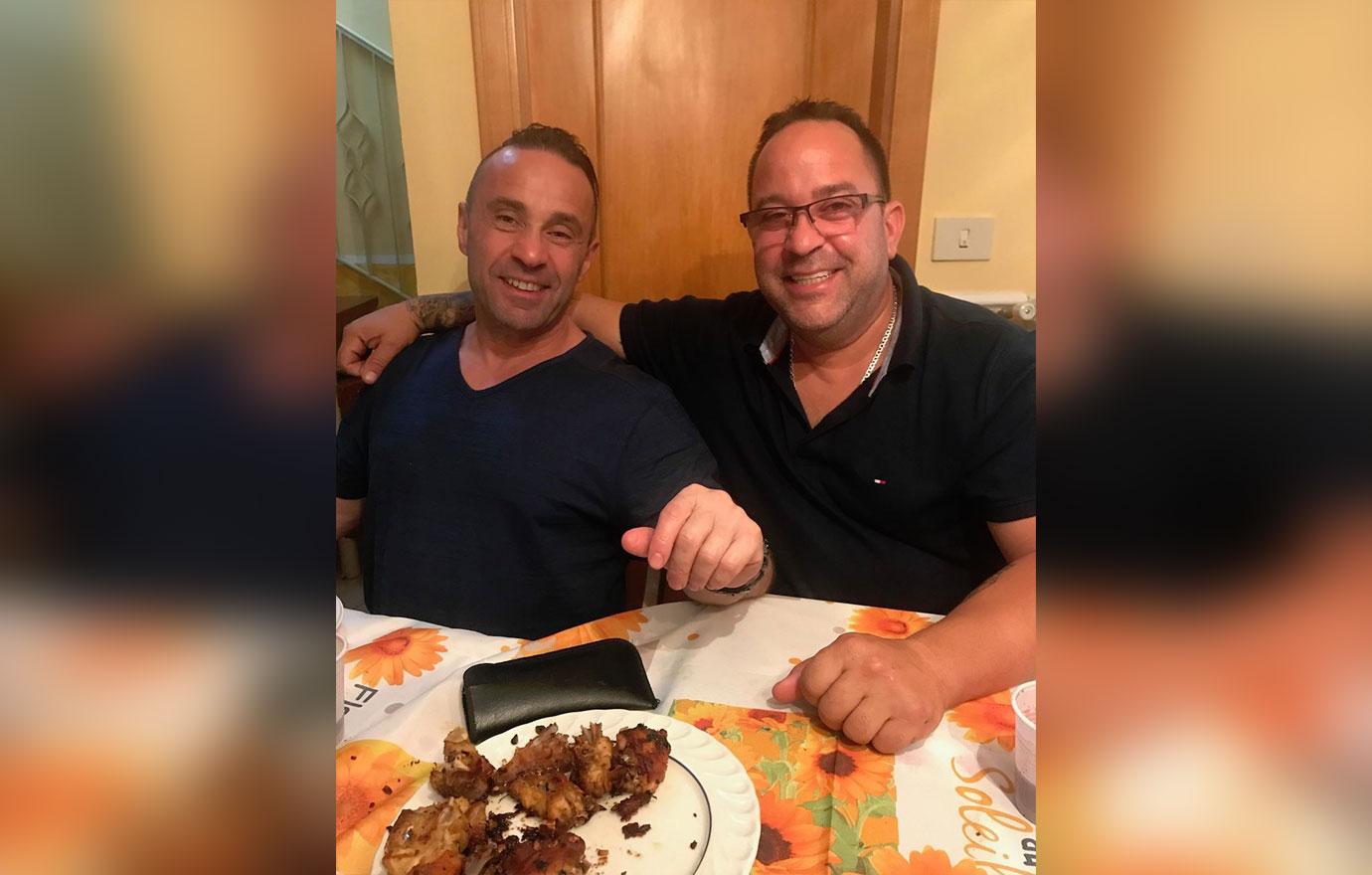 Joe, who has moved on with a whole new life in Italy, said he understands if his wife files for divorce.
"Listen, as long as she's happy, that's all that really matters," he told a shocked Andy. "I'm not going to tell her what to do. If she doesn't feel like she wants to be with me anymore, that's the thing to do."
Teresa said she told their daughters that the marriage is likely over. "I don't think they want to see it happen, but I think they understand," she said. "The way I explained it to them is, how are we going to live apart? I don't think he would be faithful, I don't. I think he would have someone there. I don't want to live that life."
Article continues below advertisement
New Man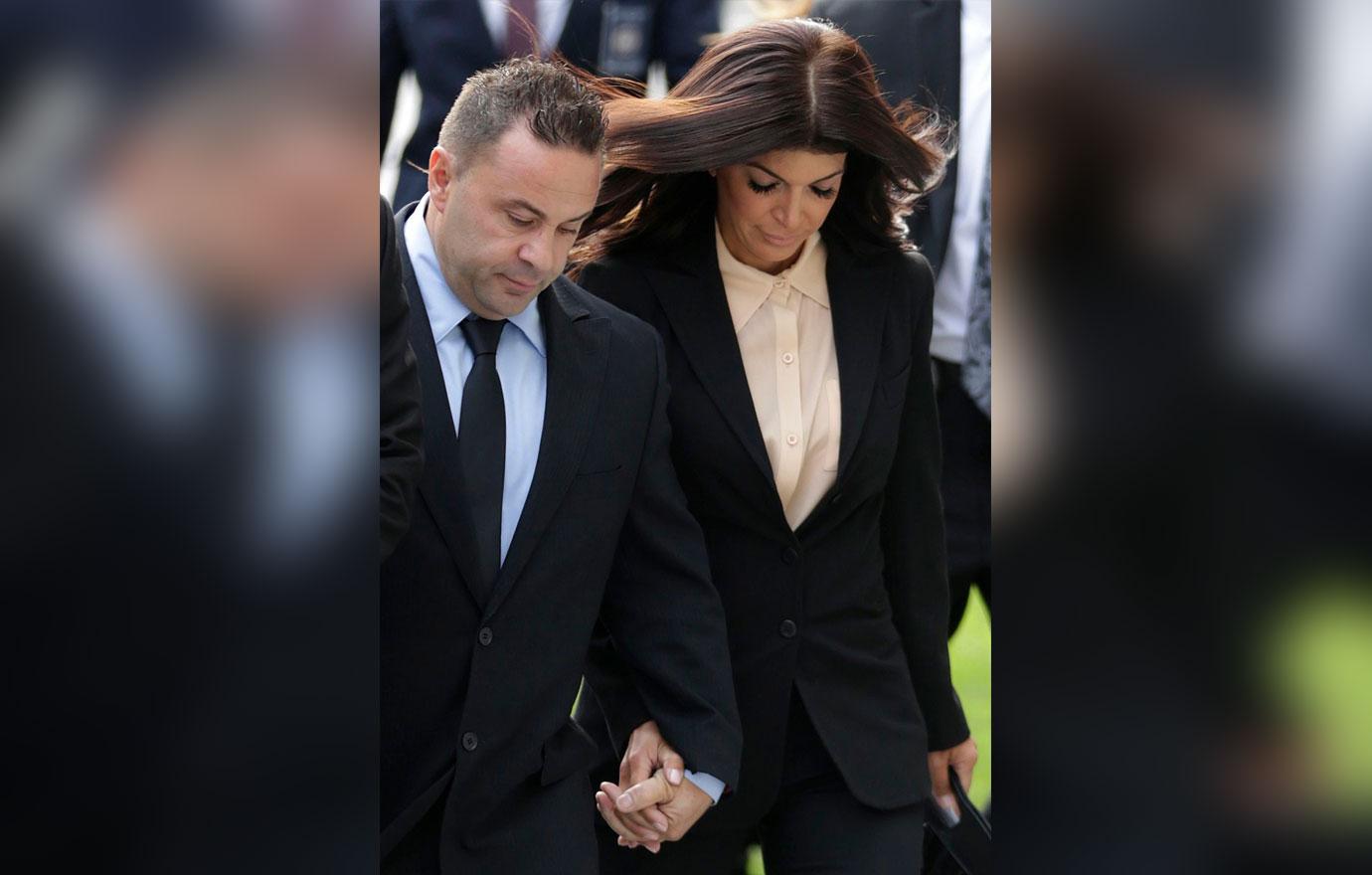 Joe said he hopes his wife dates a wealthy man after they divorce. "She needs to date guys that have money," he said. "She's high maintenance!"
As RadarOnline.com previously reported, Teresa has also told friends she would like to be with an older rich man to support her extravagant lifestyle.
Article continues below advertisement
Not Leaving New Jersey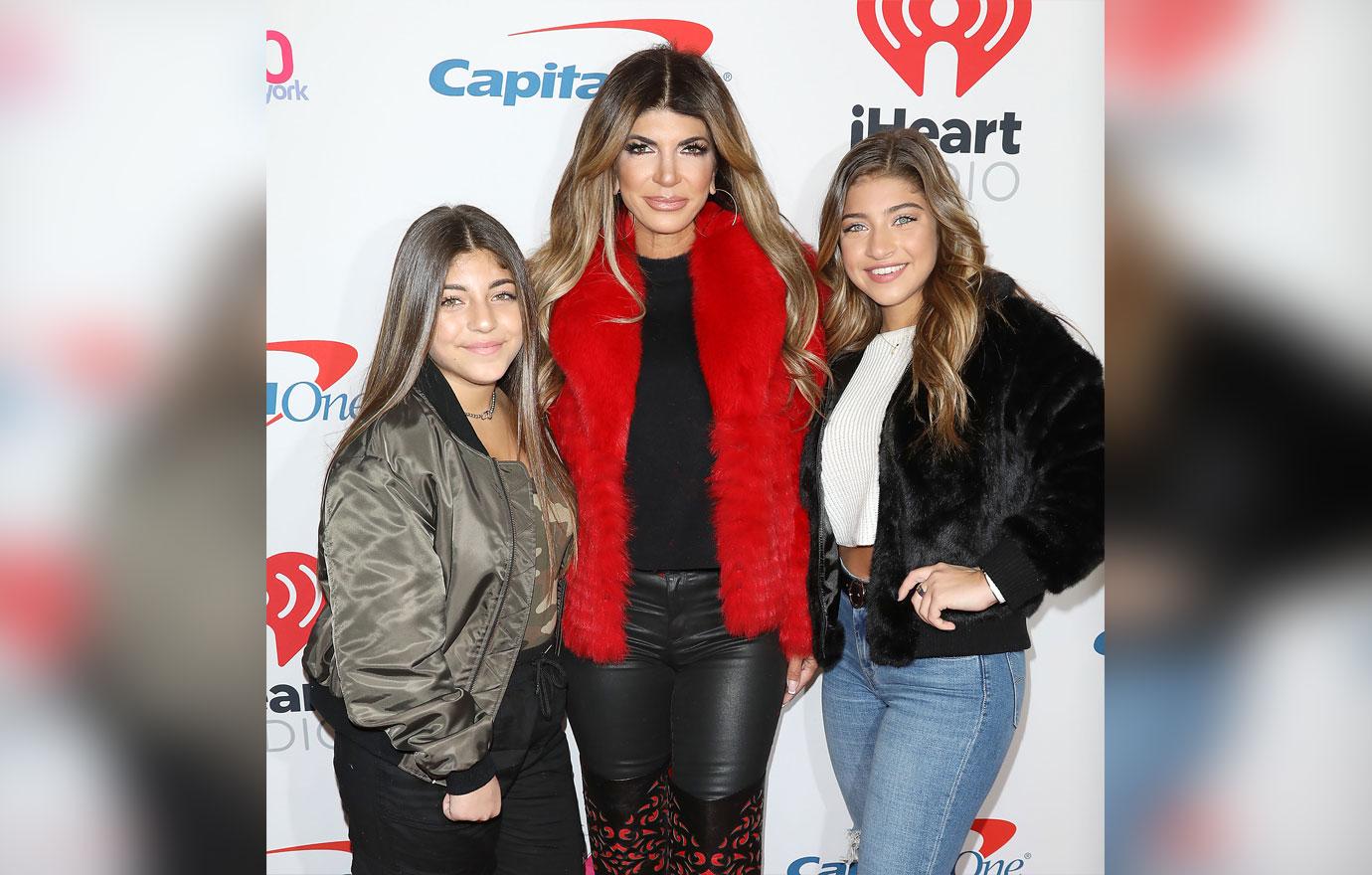 Joe said he would never want his girls to leave their home in the U.S.
"My kids are grounded there," he said, while Teresa agreed, "they've been through enough."
Article continues below advertisement
Costar Feud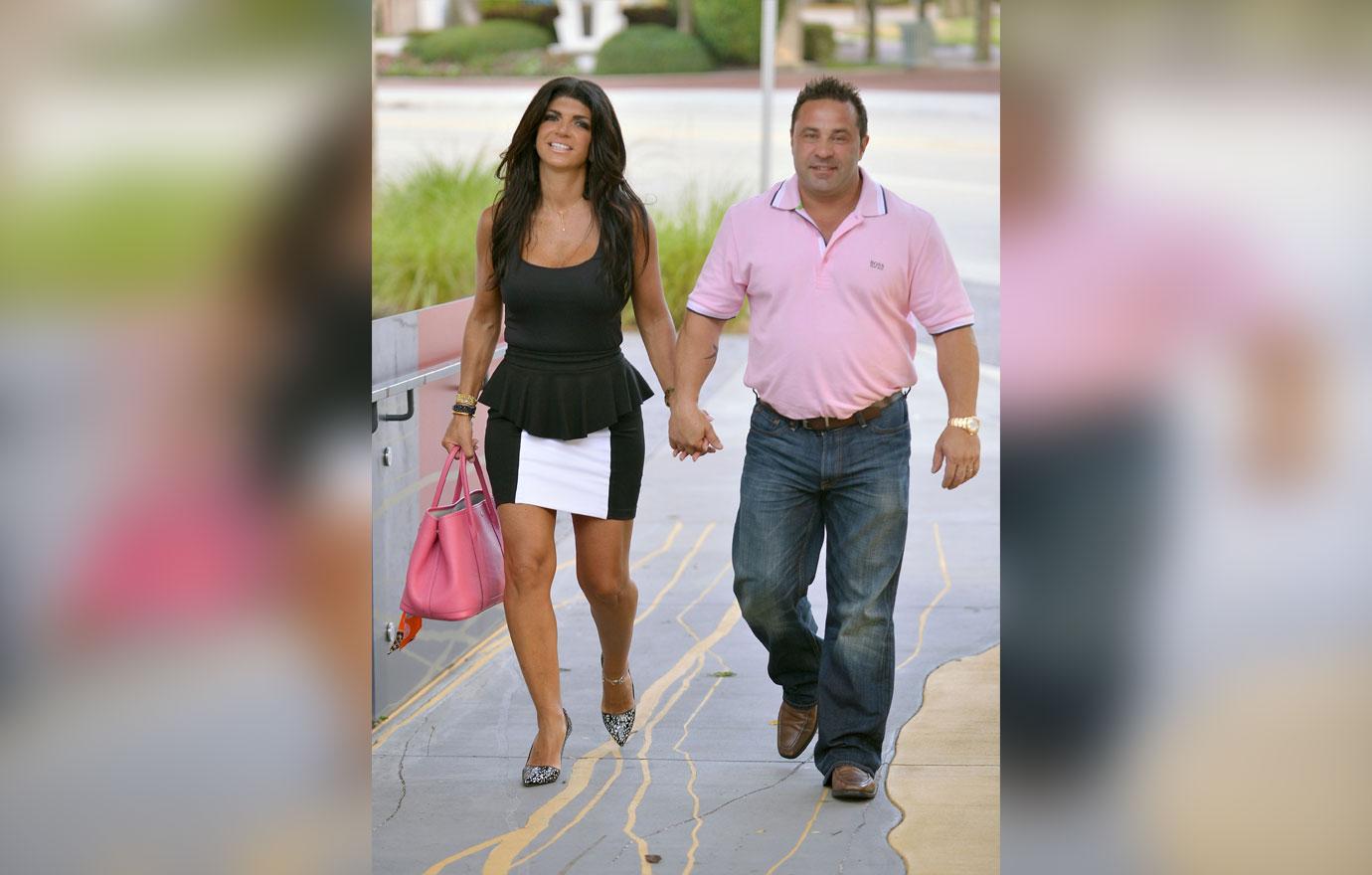 Teresa speculated that former friend Caroline Manzo — who once said on camera she believed Joe would go to prison one day — could have ratted the couple out.
"Why would she say that? Why?" Teresa fumed. "Those words would never come out of my mouth regarding anybody."
Article continues below advertisement
Regrets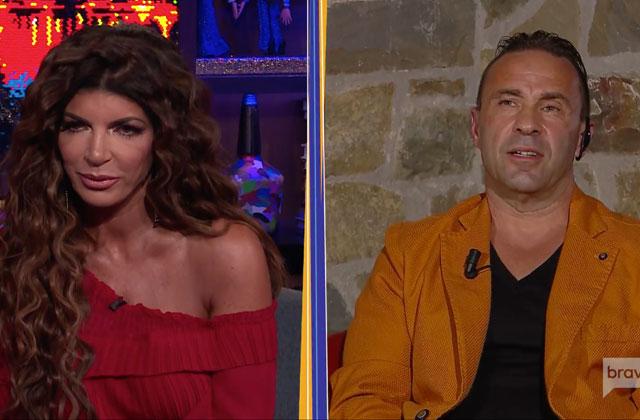 Joe said he regretted ever joining the show that made the family famous.
"I wish I never would have done it. I had a great life before," he said. "The show actually just brought a lot of attention to us."