Cheating, Fights & Divorce Talk: Joe and Teresa Giudice's Marriage Woes Exposed On 20th Wedding Anniversary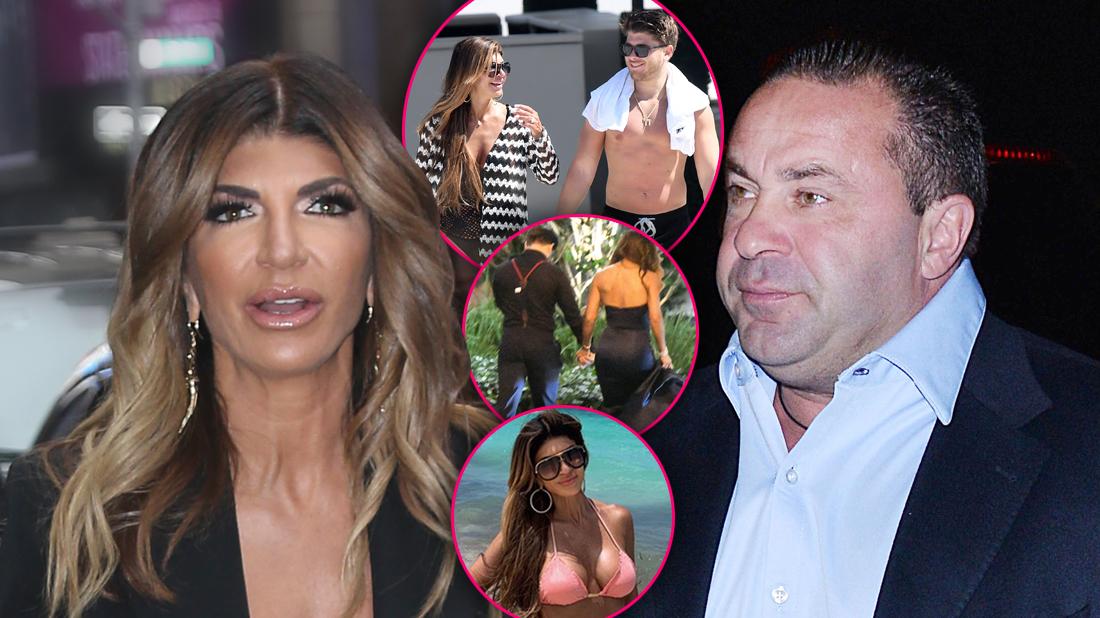 Joe and Teresa Giudice walked the aisle together twenty years ago today, but in the decades since the two exchanged vows they've gone through extreme ups and downs on their roller coaster-ride relationship.
The pair hit a high while garnering sudden fame and fortune on the Bravo hit The Real Housewives of New Jersey, but they just as quickly plummeted back to Earth after finding themselves tossed behind bars for financial crimes a few years ago.
Article continues below advertisement
In the latest scandal involving the couple, Teresa, 47, has yet to visit Joe after he left the country weeks ago following his time in an immigration detention center.
As RadarOnline.com previously reported, the court denied Joe's request to be released on bail so he could return to Jersey to be with his family while awaiting a decision on his deportation appeal. As a result, he decided to leave the United States — and Teresa — behind as he awaits official word on his fate.
So while it remains to be seen if Joe, 47, and Teresa can salvage what little is left of their marriage, her upcoming November trip to Italy, which she plans to film for RHONJ, could be their final shot.
But first, on October 27, the two plan to reveal more about their troubled relationship when Teresa and Andy Cohen sit down together in New York while Joe phones in from Italy.
From Teresa's latest boy toy scandals and Joe's adjustment to living in a foreign country, the two have plenty to hash out with each other.
Scroll through RadarOnline.com's gallery to find out more about the pair's most recent shockers.
Secret Getaway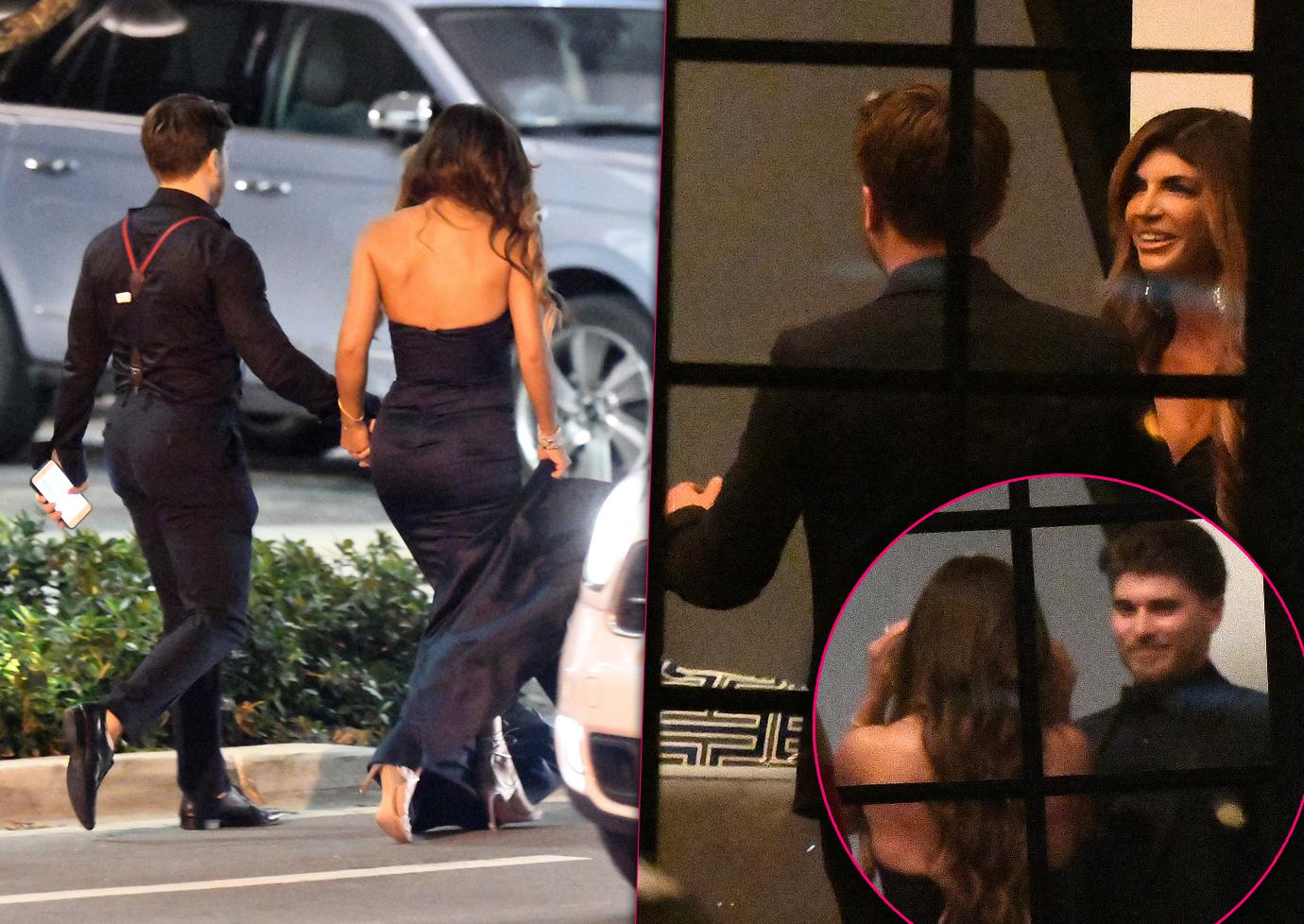 Major cracks in Teresa and Joe's relationship became evident after she was caught last winter holding hands on a romantic getaway to Miami with New Jersey-raised businessman Blake Schreck, 26. While Teresa cavorted around the Florida city, Joe was still locked up in prison serving time for fraud.
Romantic Rendezvous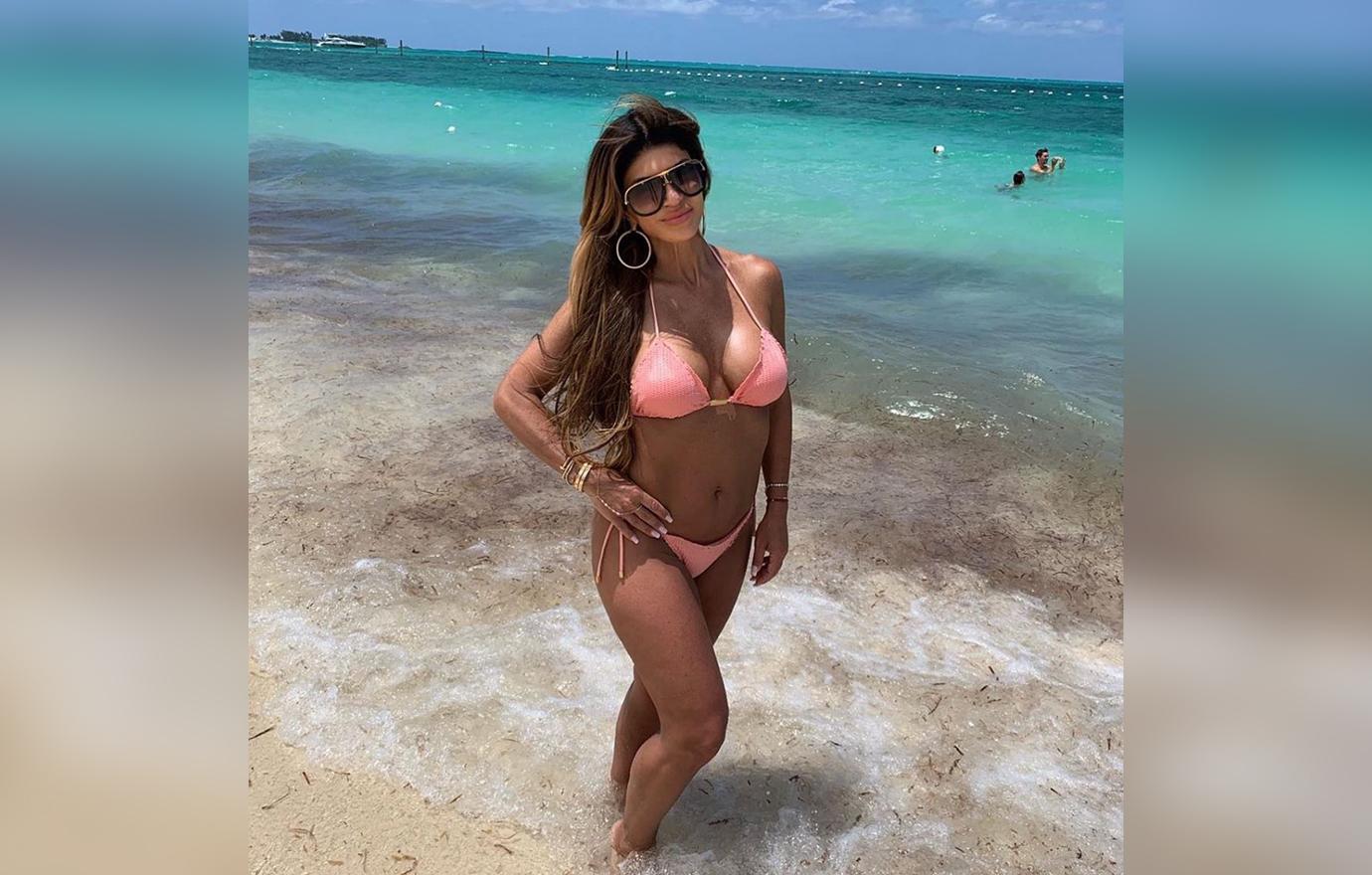 However, Teresa's partying while her husband was behind bars didn't stop with Miami! The Bravo star was also spotted living it up in Mykonos, Greece, and other hotspots. But while Teresa may have had her fun, Joe wasn't exactly the model husband while she served her time in prison in 2015. As RadarOnline.com reported, Joe was caught on several occasions entertaining women who clearly were not his wife.
Article continues below advertisement
No Forgiveness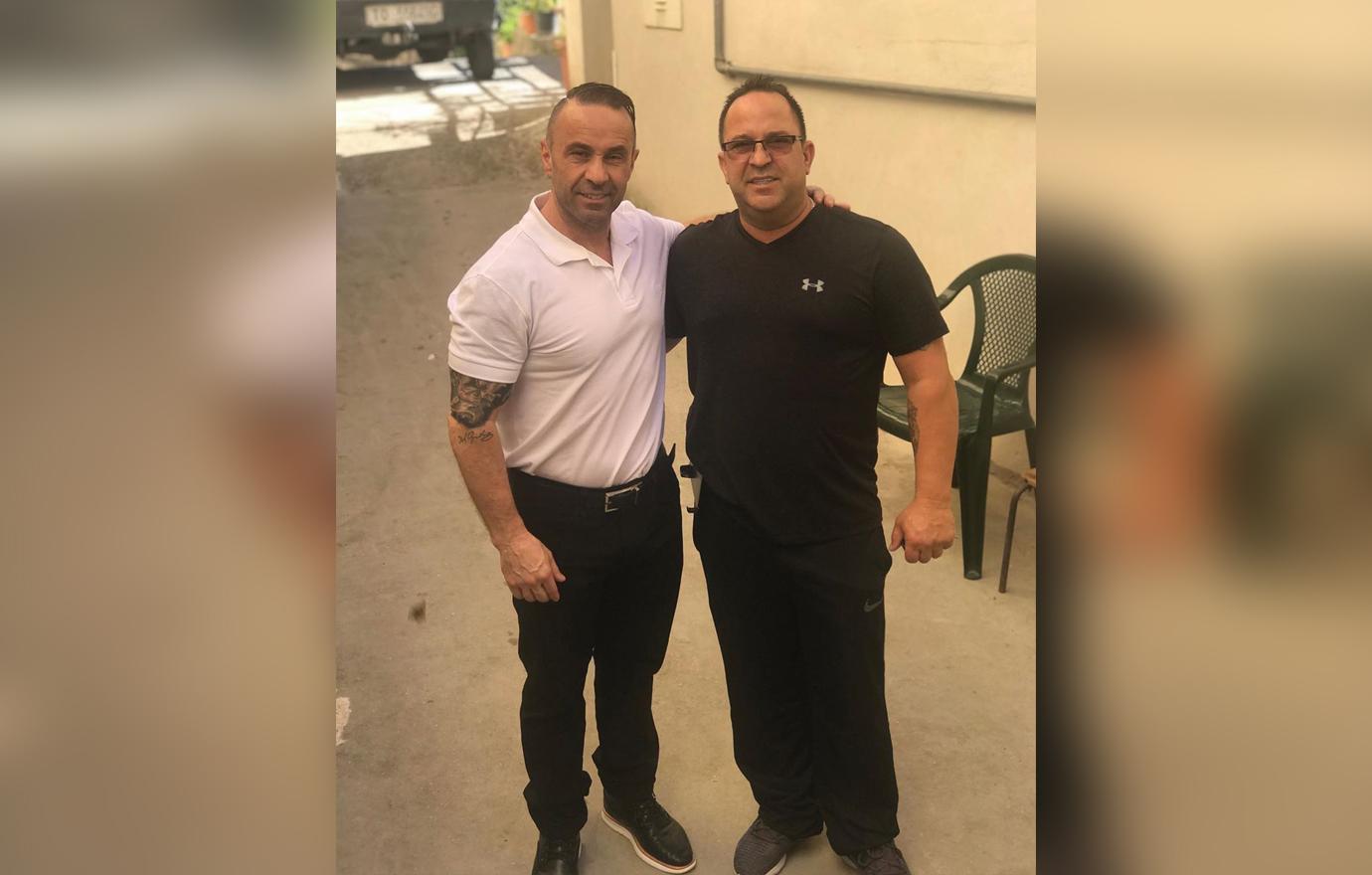 Joe's family is furious about Teresa's behavior, sources previously told RadarOnline.com. "How could you party like you don't have a care in the world?" one insider asked, blasting that "Teresa's actions are unforgivable."
Article continues below advertisement
Choosing Sides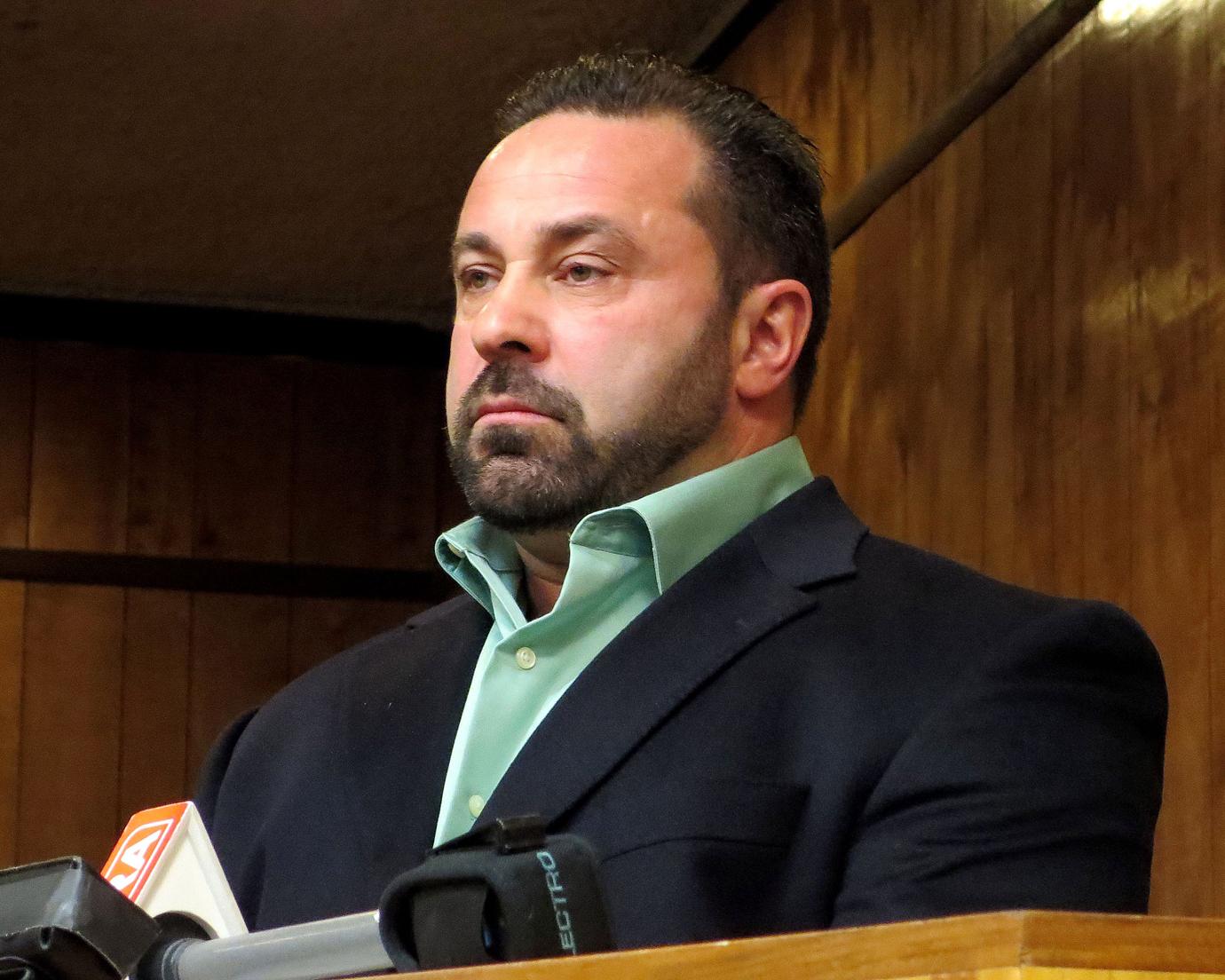 And Joe's loved ones put their disdain for Teresa on full display at a Sept. 11 court hearing — the first she had bothered to attend leading up to his deportation order. Joe's mother, brother and cousins gathered in a Pennsylvania court room and completely ignored Teresa. "They're all so angry with her," an insider told RadarOnline.com at the time. "They all want to know why this is the very first hearing she's ever been to, and why she never seemed to do anything to help earlier." While Joe's family refused to speak to Teresa, she also made every effort to avoid them, sitting on the other side of the room throughout the legal proceedings.
Article continues below advertisement
Fractured Family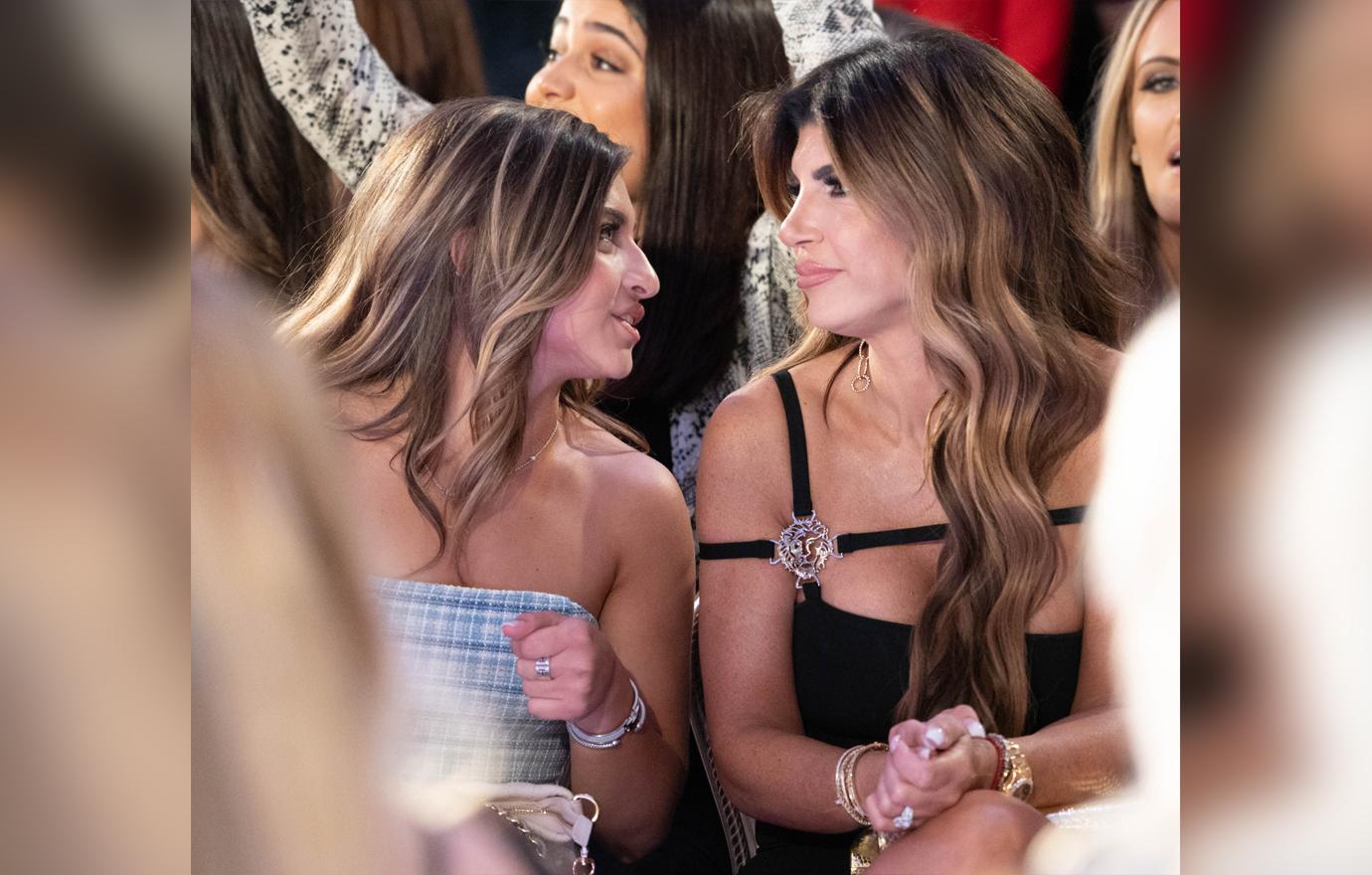 The depths of the husband and wife's fractured marriage was obvious in the Season 10 trailer for The Real Housewives of New Jersey. In one scene, Teresa gets heated when talking about her relationship with her estranged husband. "If you keep poking at the bear, eventually the bear is gonna f***ing eat you alive," she said. In another disturbing scene, Teresa and Joe are arguing on speakerphone while she's out shopping with their 18-year-old daughter, Gia. "Alright like I even wanted to get married? No," Joe told Teresa. In turn, Teresa asked her daughter: "See what I get?" An upset Gia, however, wanted nothing to do with her parents' issues, scolding, "That's your personal business with my father, so enough."
Article continues below advertisement
On-Camera Confession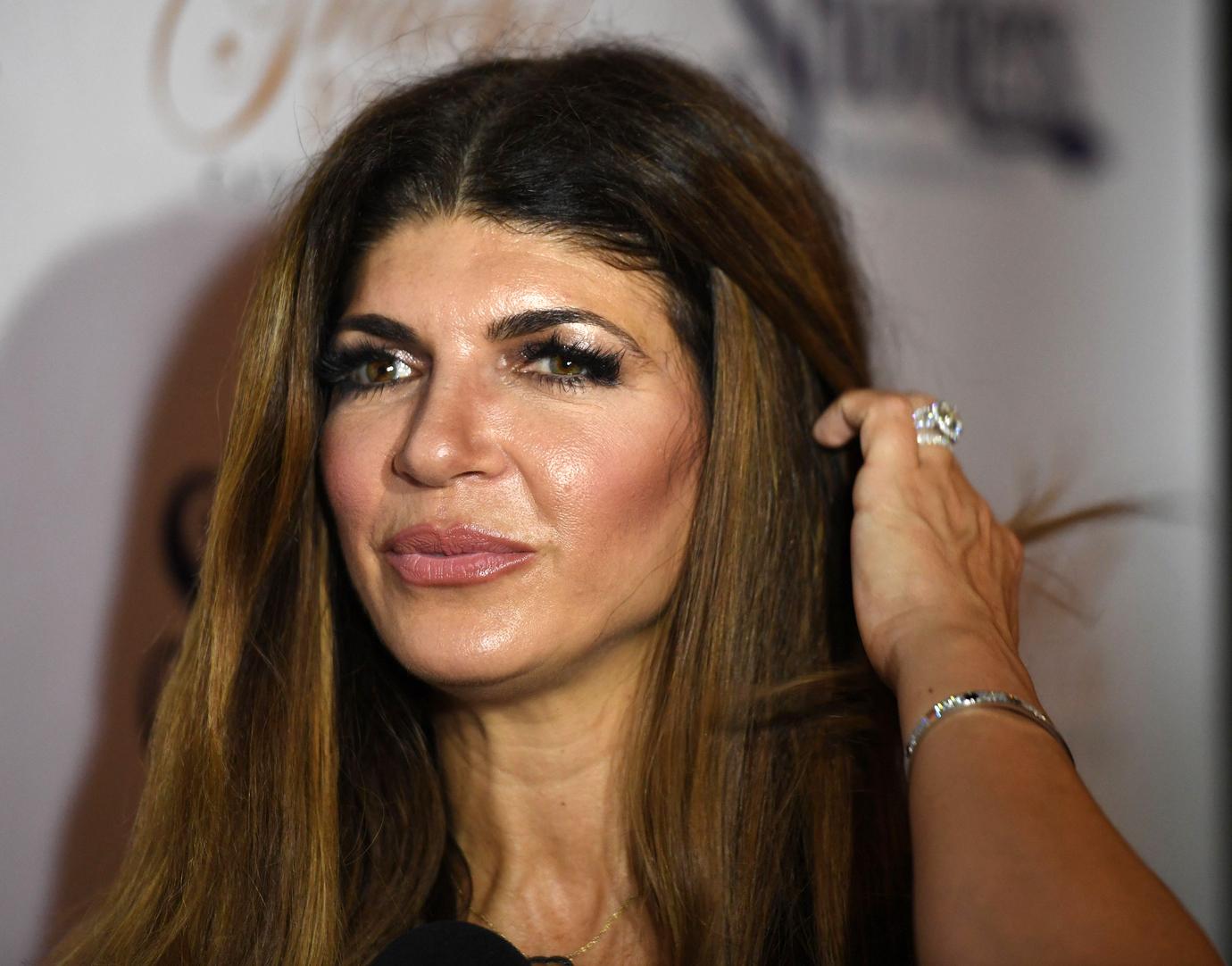 Teresa hasn't exactly keep her problems with Joe a big secret. She had previously admitted on camera that she will leave her husband if he's deported from the country and not allowed to return. Now that Joe is living in Italy, he and Teresa must wait until next month to find out his ultimate fate.
Article continues below advertisement
Separation Anxiety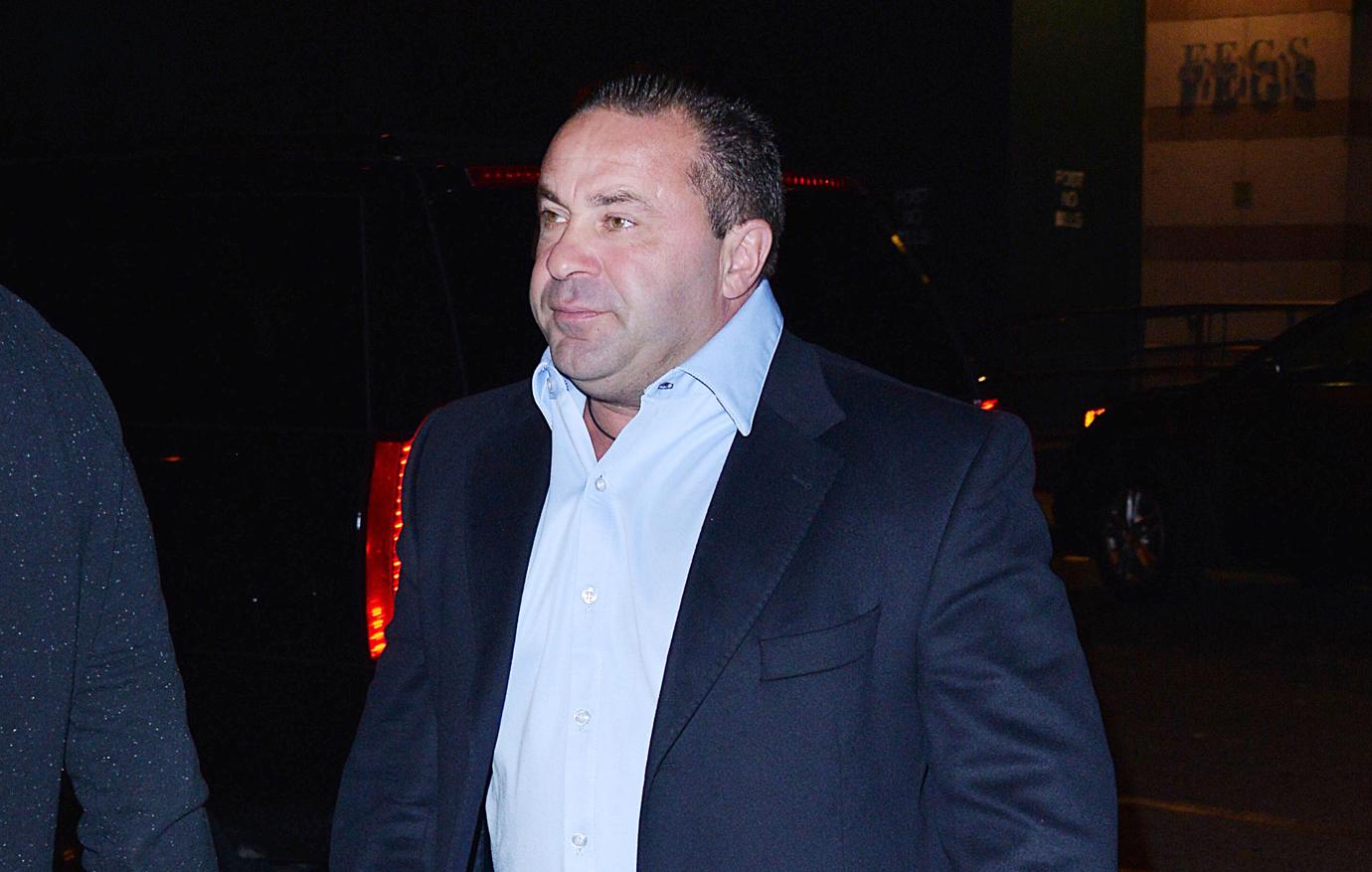 Over the past few years, Joe and Teresa have spent almost no time together as husband and wife. First, she spent nearly a year in jail for fraud, finally getting released in December 2015. Then the reality dad got locked up for years for his part in the crimes he and Teresa committed. He was released in March, but then immediately transported to a detention center for illegal immigrants. Now, the pair are separated by an ocean since Joe choose to live in Italy while awaiting the answer to his latest appeal to remain in the United States.
Article continues below advertisement
Last-Chance Trip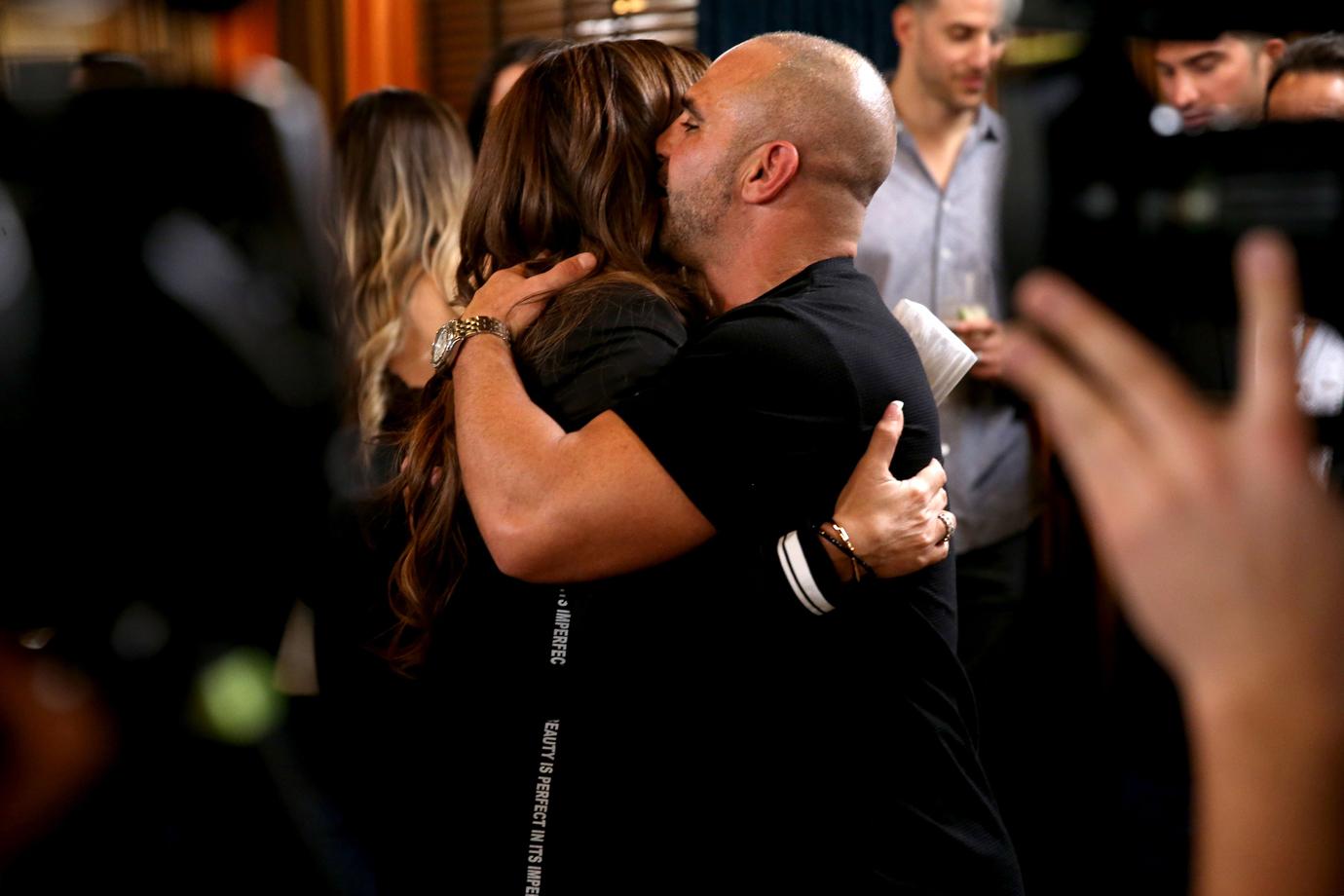 Teresa was originally reluctant to visit Joe in Italy, and his family didn't want her anywhere around. However, she's now decided to go to Europe anyway — with Bravo cameras in tow. Sources previously told RadarOnline.com that Teresa is getting a "huge paycheck" to film her Italian reunion with her hubby.
Article continues below advertisement
The End?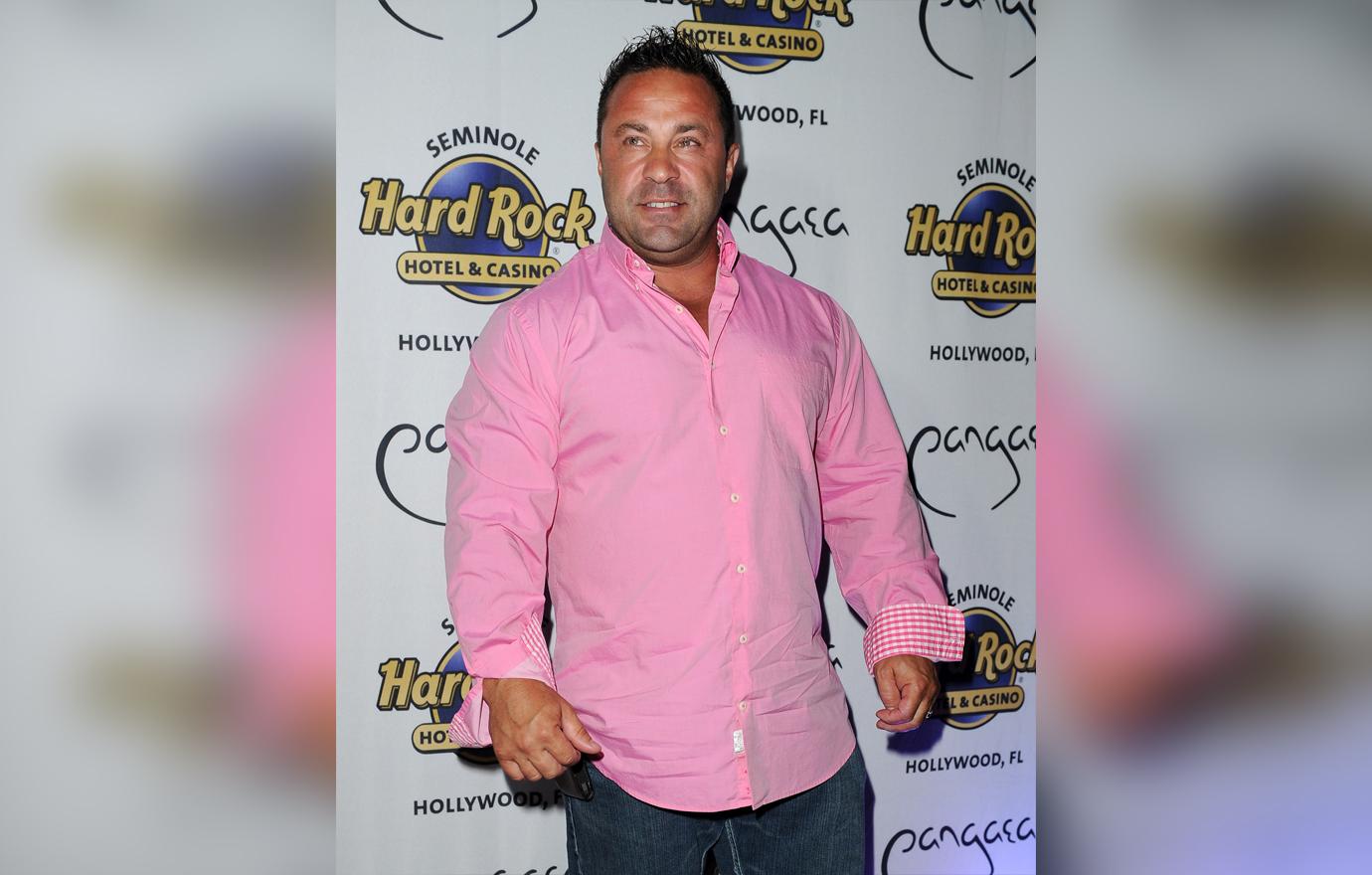 Joe may be the one to finally pull the trigger on his and Teresa's 20-year marriage since he would "have an advantage" if he files papers first, a top attorney revealed to RadarOnline.com in an exclusive interview. "Most likely, he will have an advantage and get a better deal in terms of custody if he files first in U.S. court," Beverly Hills-based attorney Adam Michael Sacks claimed, adding that Joe could still get considerable time with his young daughters despite being exiled overseas. "He could actually get the right to have the children go visit him during the summers or Christmas time. It's always an advantage to file first, because you choose the court, you choose the jurisdiction, you choose the judge, it's a whole different story if you file first."