Bizarre Legal Twist: Teen Text Killer Michelle Carter Walks Free!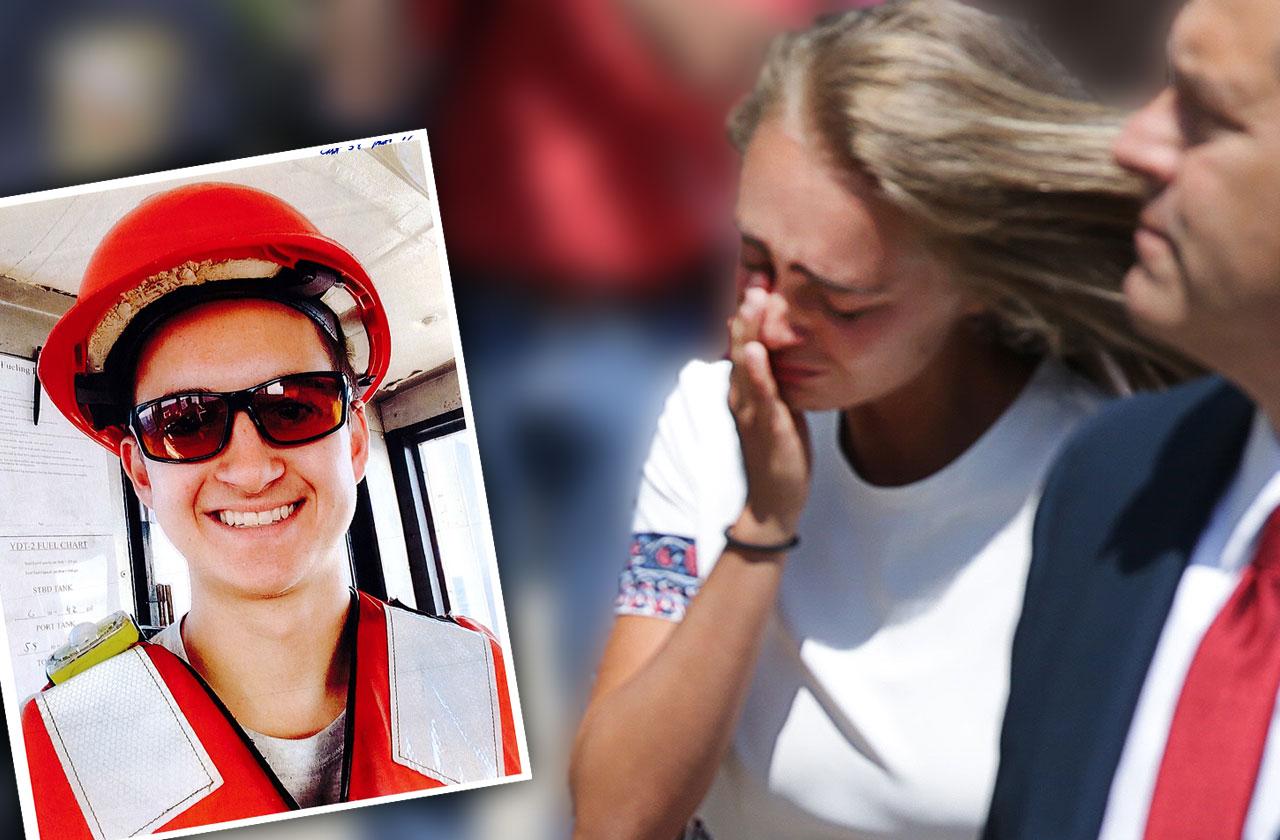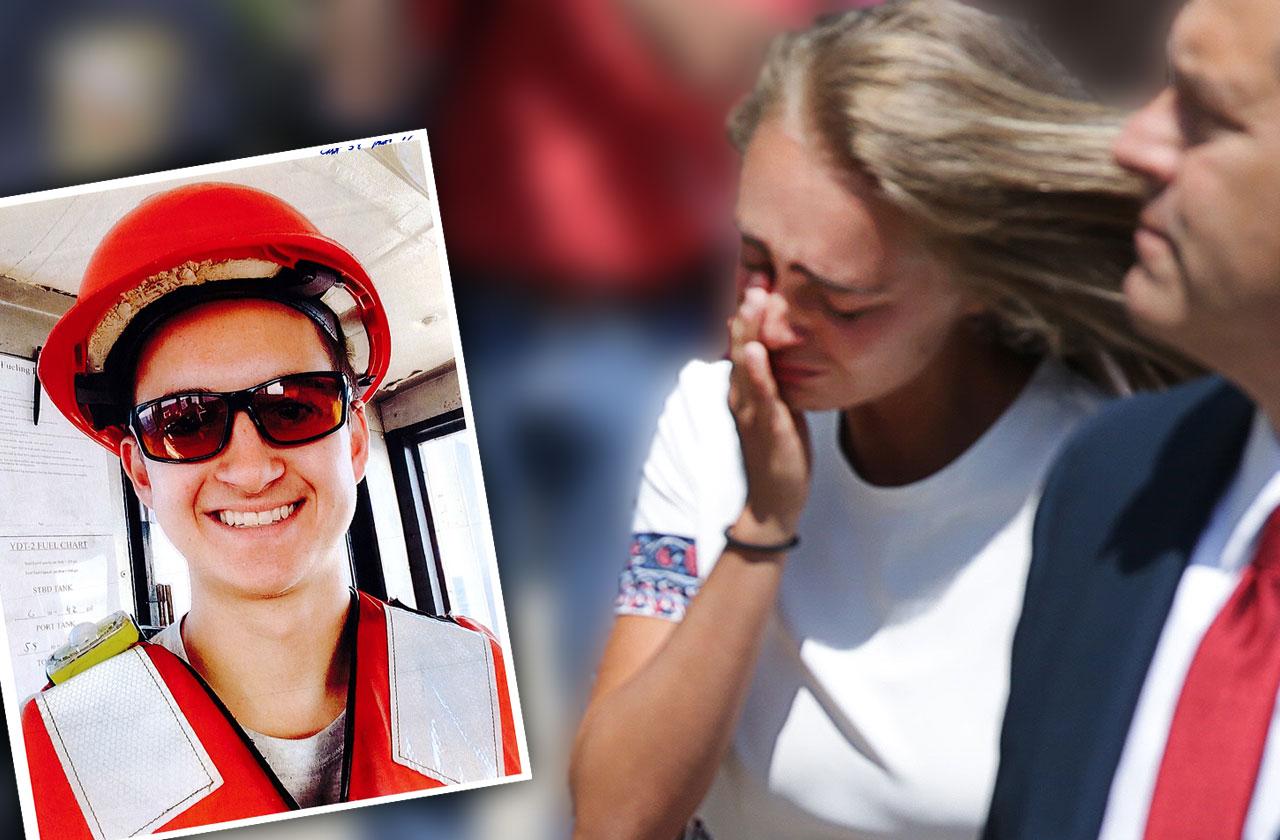 Michelle Carter was sentenced to two and a half years in prison for the involuntary manslaughter of her boyfriend but a shocking last minute legal request ended with her walking out of court a free woman, without having to serve any time behind bars! Guilty in the death of Conrad Roy III, who committed suicide at her encouragement with thousands of text messages, a judge handed down the sentence as she sobbed in court, but he agreed with her lawyer's request to "stay" the sentence and allowed her to remain out of jail and released her on her probation terms. "I am satisfied that a grant of a stay through the Massachusetts court system only is warranted," Judge Lawrence Moniz said in court. Click through RadarOnline.com's gallery to see the most dramatic moments from Carter's court case that devastated the victim's family.
Article continues below advertisement
Judge Moniz handed down a two and a half year sentence, telling a crying Carter that she would serve 15 months in prison and then be on probation until August 1, 2022 for her crime, but the decree was short lived. Her attorney asked for a "stay," telling the judge that he planned to appeal her case saying that the process could take years and that she would be out of prison before the appeal even took place. "Stays are not generally the practice here in Massachusetts," Moniz stated, adding, "the practice of staying is grounded in rudimentary notions of justice. The conviction may be reversible, but the time spent in prison is not." He then ruled that she would be released on a "stay," telling the court: "I am satisfied that a grant of a stay through the Massachusetts court system only is warranted."
As the judge read the sentence, an emotional Carter turned to her attorney and said "what does that mean." After being told that she would be released despite her guilt in the crime, the District Attorney's office stated that she could not leave the state without permission from court, she must submit a DNA sample, and was to have no contact with the Roy family or any witnesses. She was also forbidden from making any financial proceeds from the situation.
Article continues below advertisement
Conrad's sister, Camden Roy, sobbed in court as she recalled her beloved brother. "Not a day goes by without him being my first thought waking up and my last thought going to bed," she said, breaking down in tears. "It's crazy to think whenever I need him he was always there for me but now whenever I need him he will never be there for me. I will never get over this pain that I feel every day but I know that he loved me more than any big brother ever could."
Roy, 17, posted a video before his tragic suicide on Youtube that was presented as evidence in the trial against Carter. He looked directly into the camera and spoke about "What's going on through my head the last few days." Yawning throughout the video, a depressed Roy explained his deteriorating mental state. "It all started off I'm trying to do too much to better myself in so little time," he said. Roy admitted: "What I am doing is looking at myself so negatively…It's not good. Trash. I'll never be successful. Never have a wife. Never have kids. Never learn. But I have a lot to offer someone. I'm a nice kid. But it comes to a point where I'm too nice."
Article continues below advertisement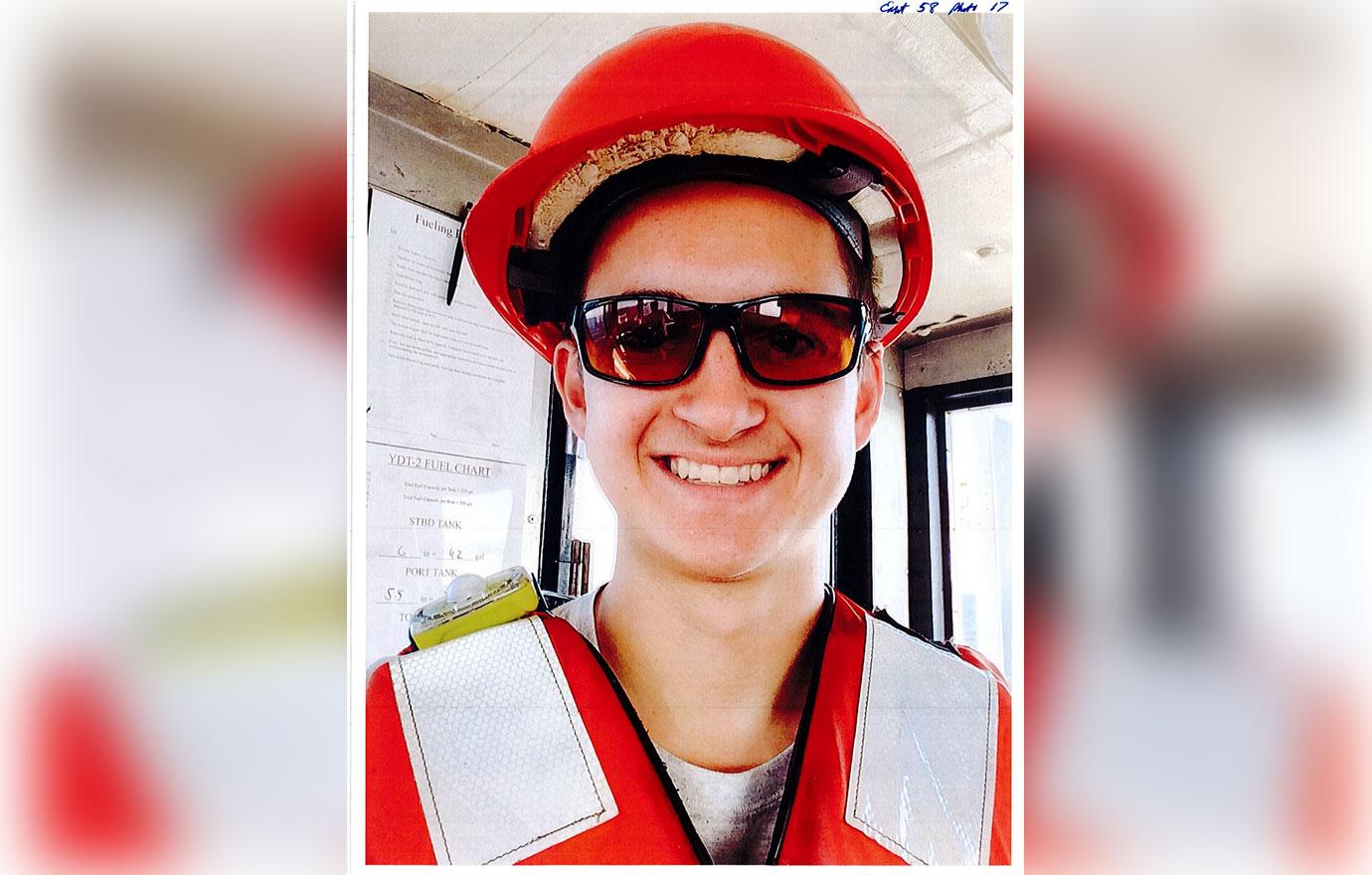 "What kind of justice is that," Roy's aunt Kim Bozzi's fiancé told reporters after the shocking decision by the judge. Carter was scheduled to be immediately released with only probation terms. "I don't understand how a month ago there was a guilty verdict. She gets to go home and have a nice meal."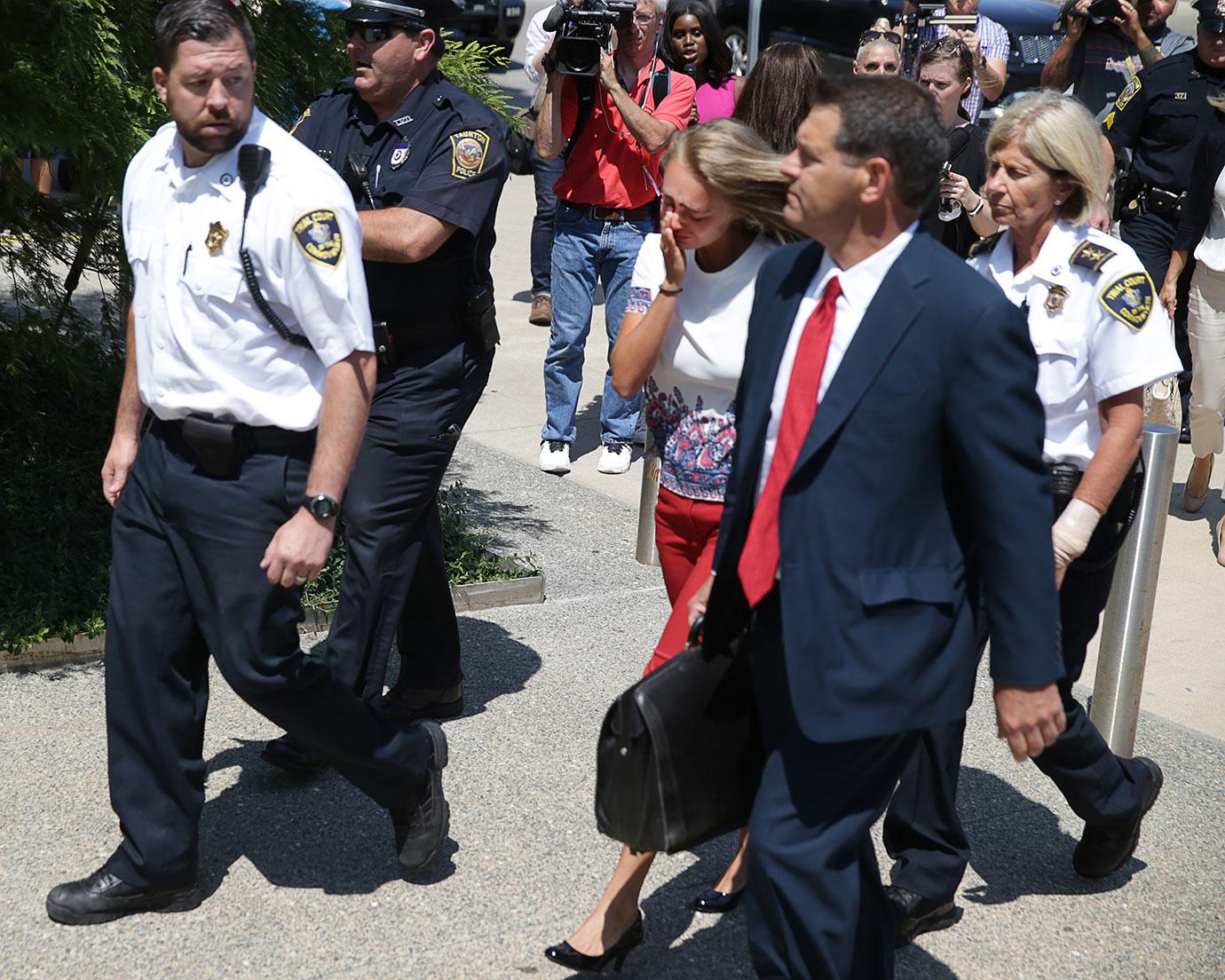 "It was her plan, she was the one on the other end, goading him, telling him to get back into that car. She berated him," the prosecutor said while asking the judge to give Carter seven to 12 years in prison.
Article continues below advertisement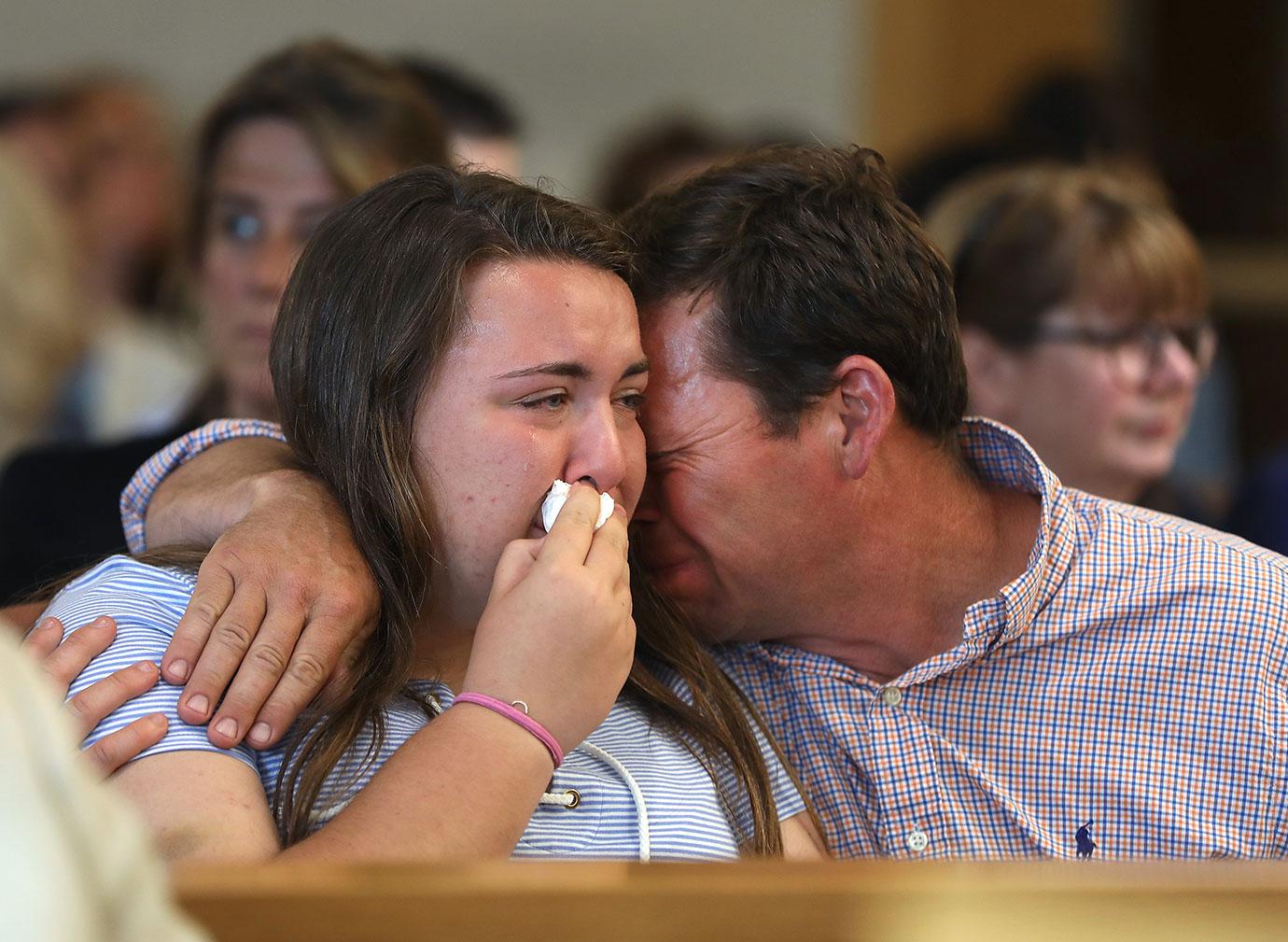 "The defendant's conduct in this case was egregious. And ultimately caused the death of Conrad Roy. She undertook a systematic campaign of coercion," the prosecutor said after the judge allowed Carter to be remain free from jail.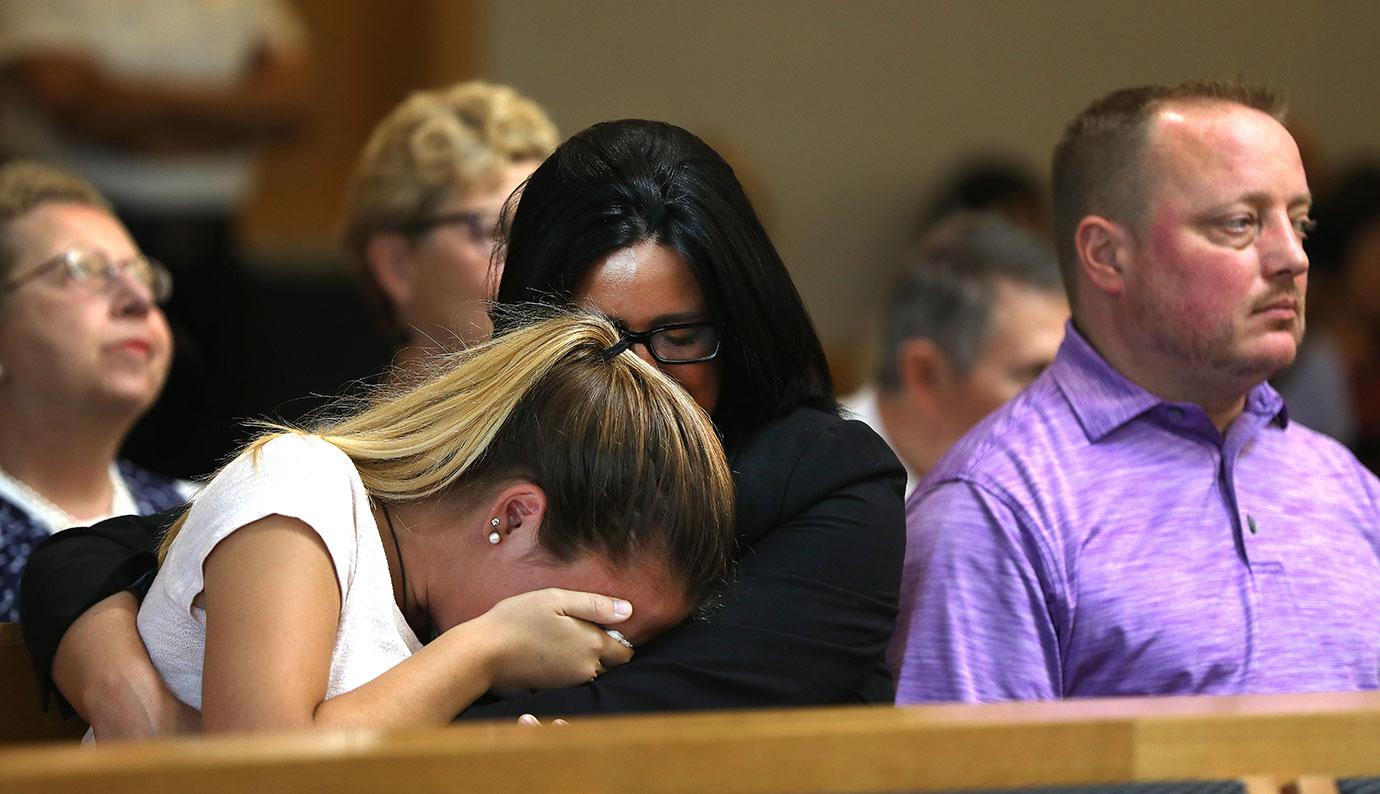 "We don't think a crime was committed," Carter's attorney Joseph Cataldo said to reporters after the hearing ended. He said that his client had left the courthouse and returned to her home. "We don't believe a law was violated. We don't think any incarceration or any probation should have been ordered. We fundamentally disagree with the court's ruling, with all due respect, that a law was broken."
Conrad's father, Conrad Roy Jr., slammed Carter during his emotional testimony, where he read a letter to the court he had written about his child. "Michelle Carter exploited my son's weaknesses and used him as a pawn in her own wellbeing. She has not shown any remorse. How could Michelle Carter behave so viciously and encourage my son to end his life. Where was her humanity? In what world is this behavior acceptable?" The National Suicide Prevention Hotline number is 1-800-273-8255. Stay with RadarOnline.com for updates to the story. We pay for juicy info! Do you have a story for RadarOnline.com? Email us at tips@radaronline.com, or call us at 800-344-9598 any time, day or night.