Adele, Simon Cowell, Jessica Simpson! The Most Shocking Celebrity Weight Loss Transformations Of 2019 Exposed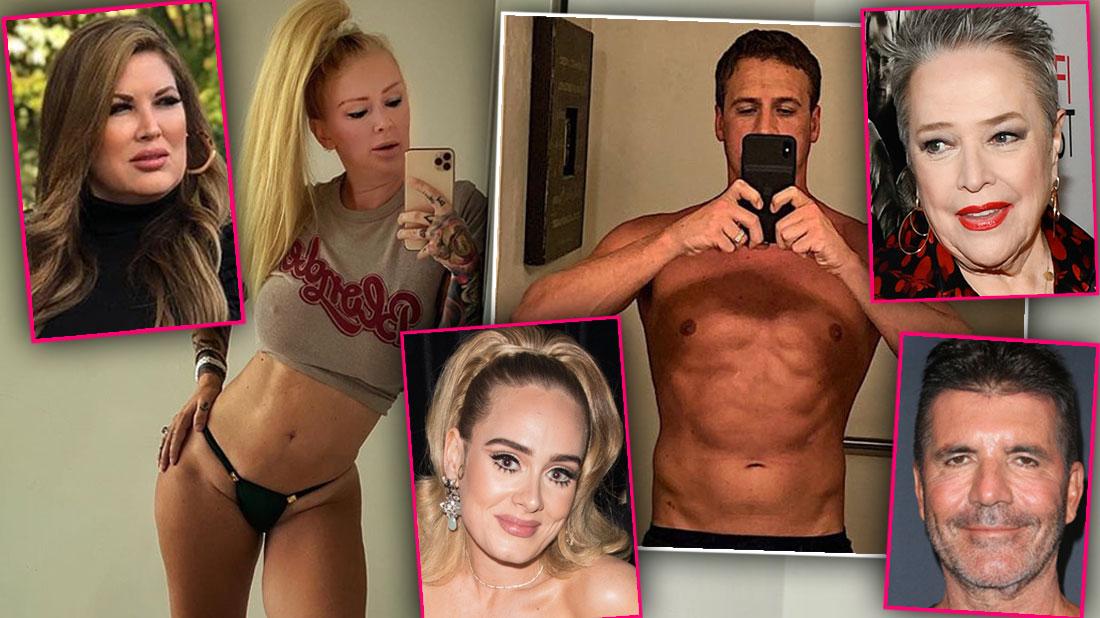 As the new decade dawns, some celebrities are welcoming in the New Year with new bods!
Check out the biggest celebrity weight loss transformations of 2019 in this RadarOnline.com gallery.
Article continues below advertisement
Adele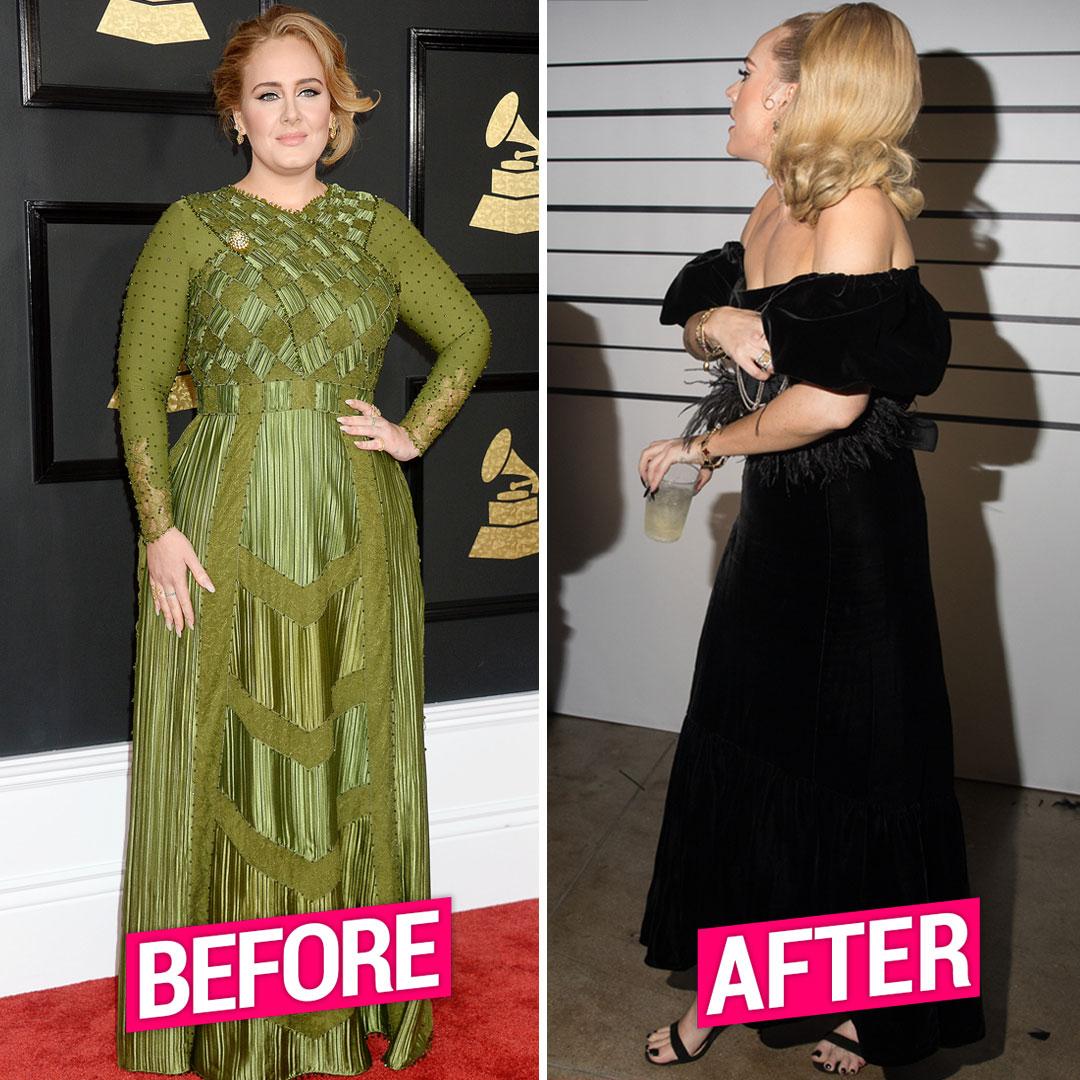 Adele is single and ready to mingle in 2020! The "Someone Like You" singer debuted a slim and elegant new look at Drake's star-studded birthday party in October.
"I used to cry but now I sweat ? #gingermckenna Happy birthday to one of the kindest and funniest people I've met @champagnepapi ?" the 31-year-old captioned a sultry photo of herself making a kissy face on her Instagram.
Kathy Bates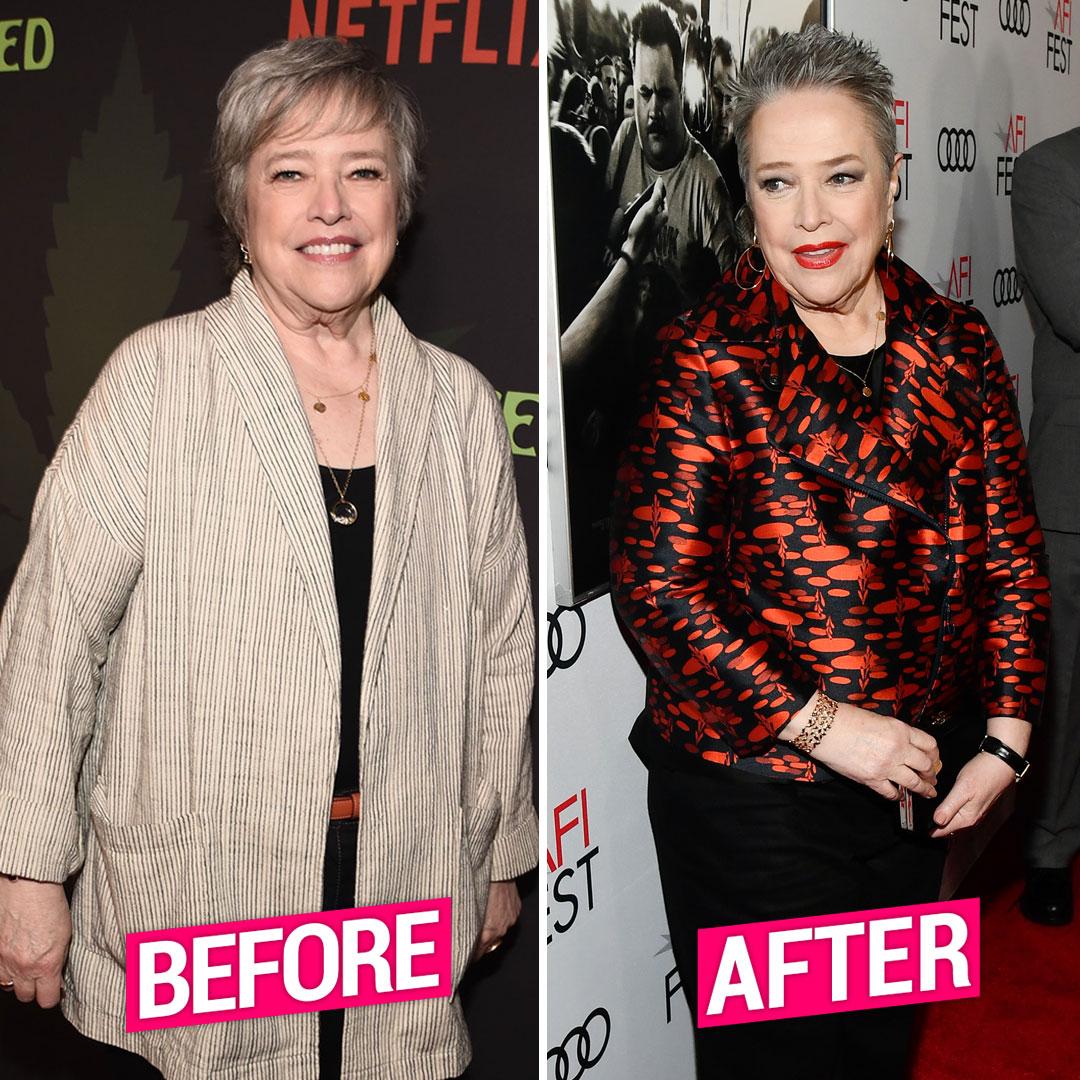 Kathy Bates lost 60 lbs in 2019. She told RadarOnline.com she lost the weight by avoiding junk food and soda and by listening to her body. "My niece told me this little secret, I guess it's no secret, it's a biological thing, that at some point when you're eating, you have this involuntary sigh and that's really your brain and your stomach communicating that you've had enough," she said. "The trick is to pay attention to that and push your plate away."
The transformation took "a few years," she said, adding, "I feel like a completely different person. I can move, I can walk. I just wish I had done it years ago."
Article continues below advertisement
Simon Cowell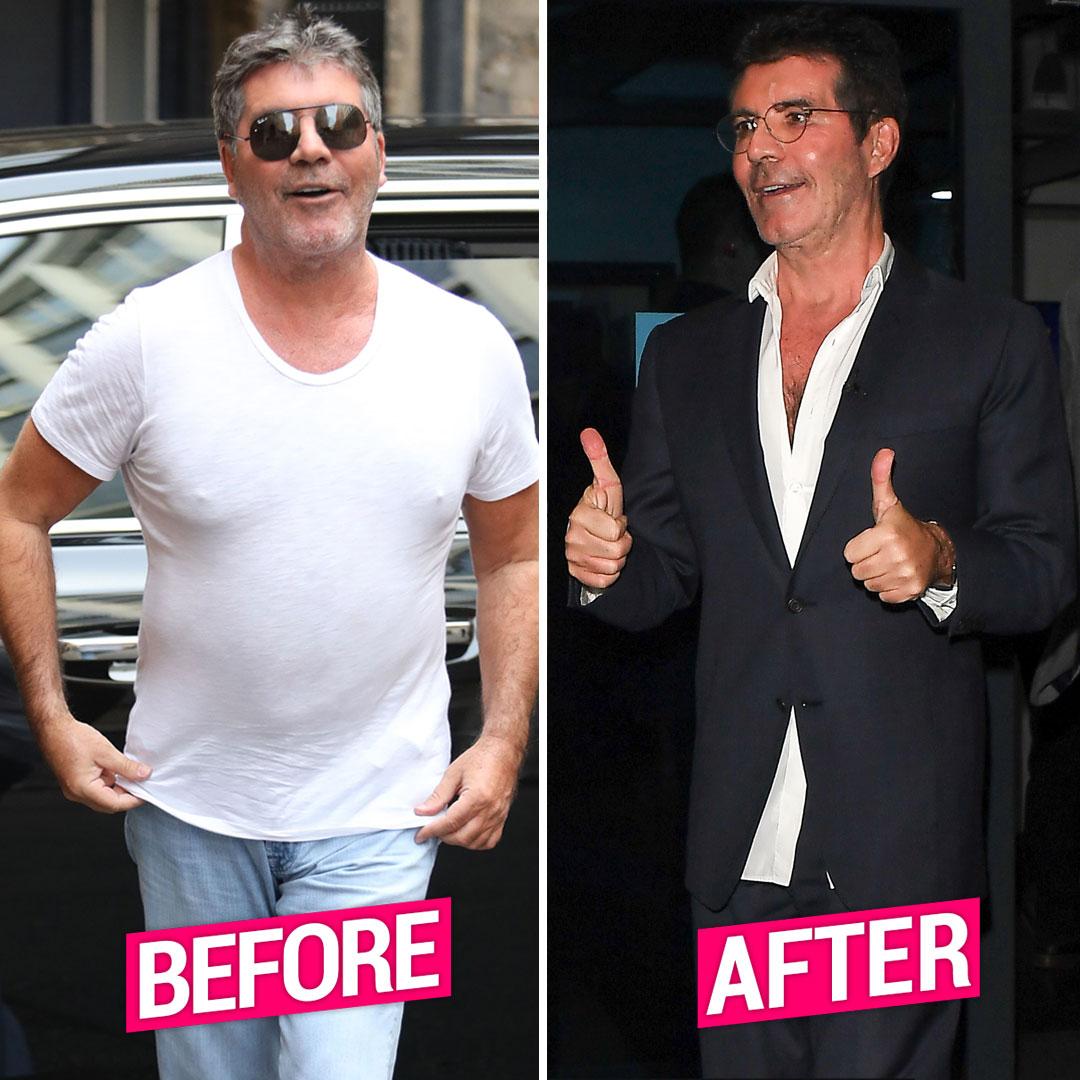 The British judge famous for not being able to keep his mouth closed shocked fans when he revealed his new, thinner look in 2019. In May, Simon Cowell admitted that he'd undergone a lifestyle overhaul that included switching to a vegan diet following a bad fall in 2017. His lifestyle change helped him lose 20 pounds, after which he admitted to feeling "much better" overall.
Article continues below advertisement
Joe Giudice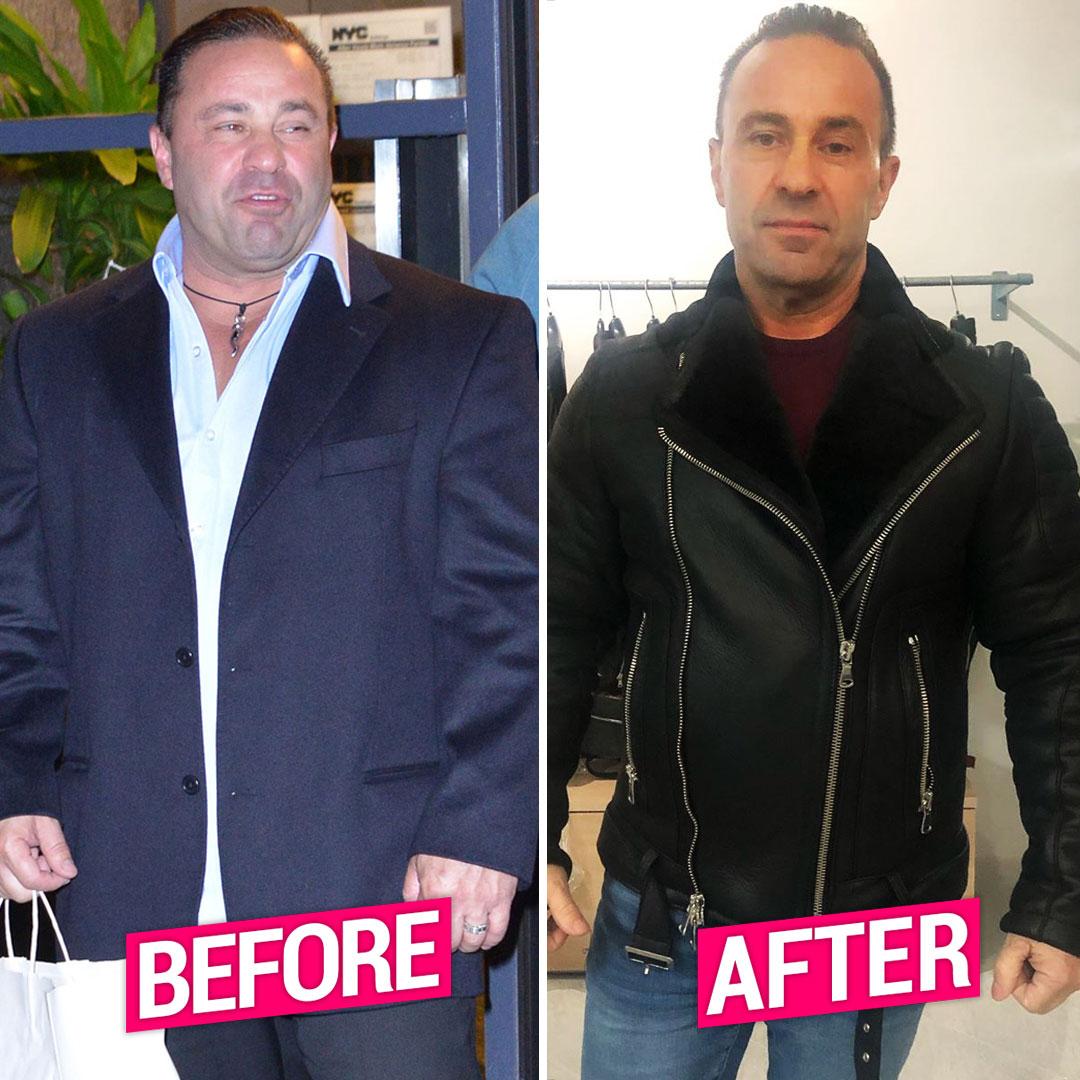 Prison seems to have worked wonders for former The Real Housewives of New Jersey star Joe Giudice, who reportedly lost 45 pounds while serving time for mail, wire and bankruptcy fraud. The 47-year-old claimed to follow a strict diet and exercise program behind bars.
Article continues below advertisement
Jenna Jameson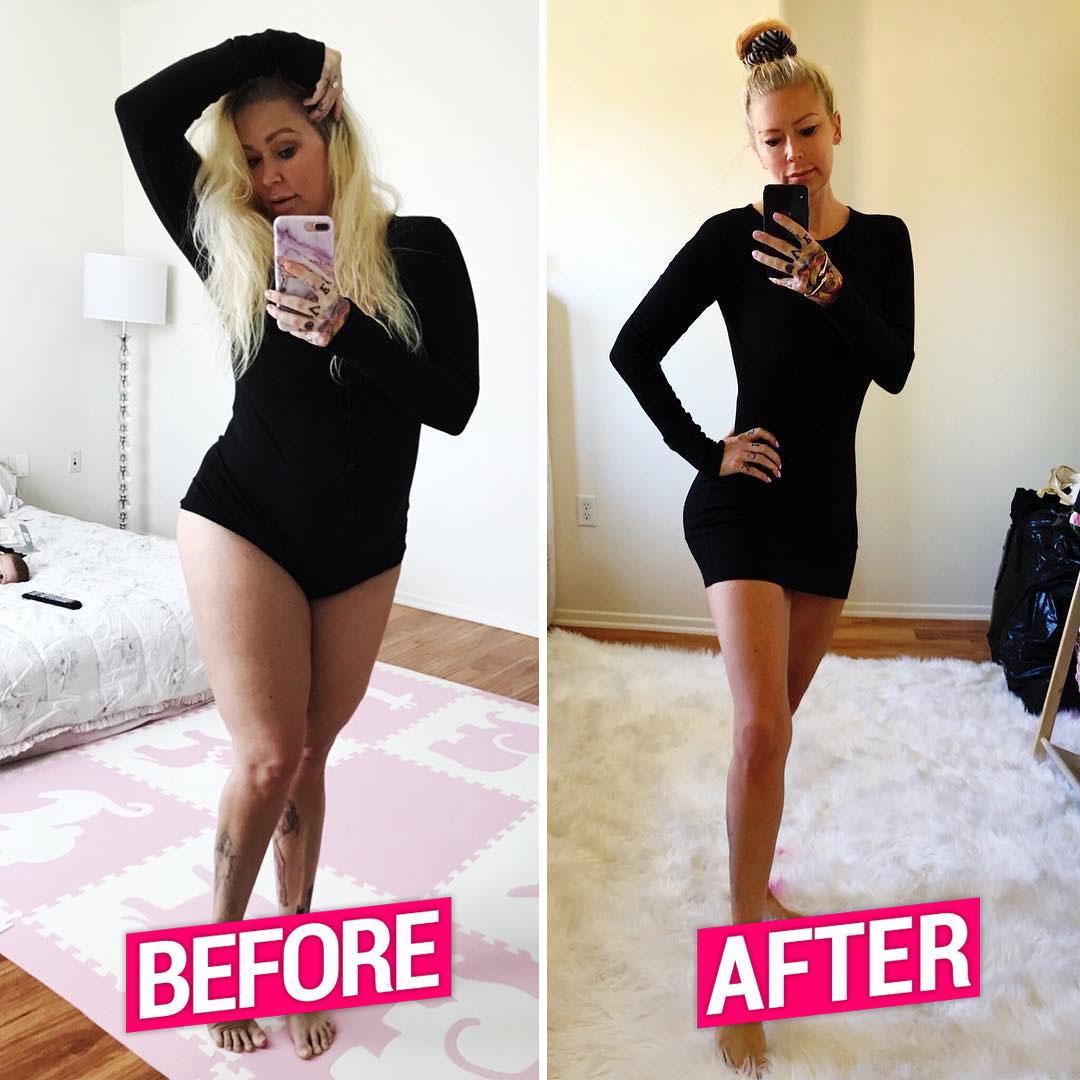 Reality TV star and porn legend Jenna Jameson has adhered to a strict keto diet since 2018 and has been very open about her weight loss experience on her Instagram account. Keto, a popular low-carb, high-fat diet, has been a successful slim-down solution for the stars.
Article continues below advertisement
Ryan Lochte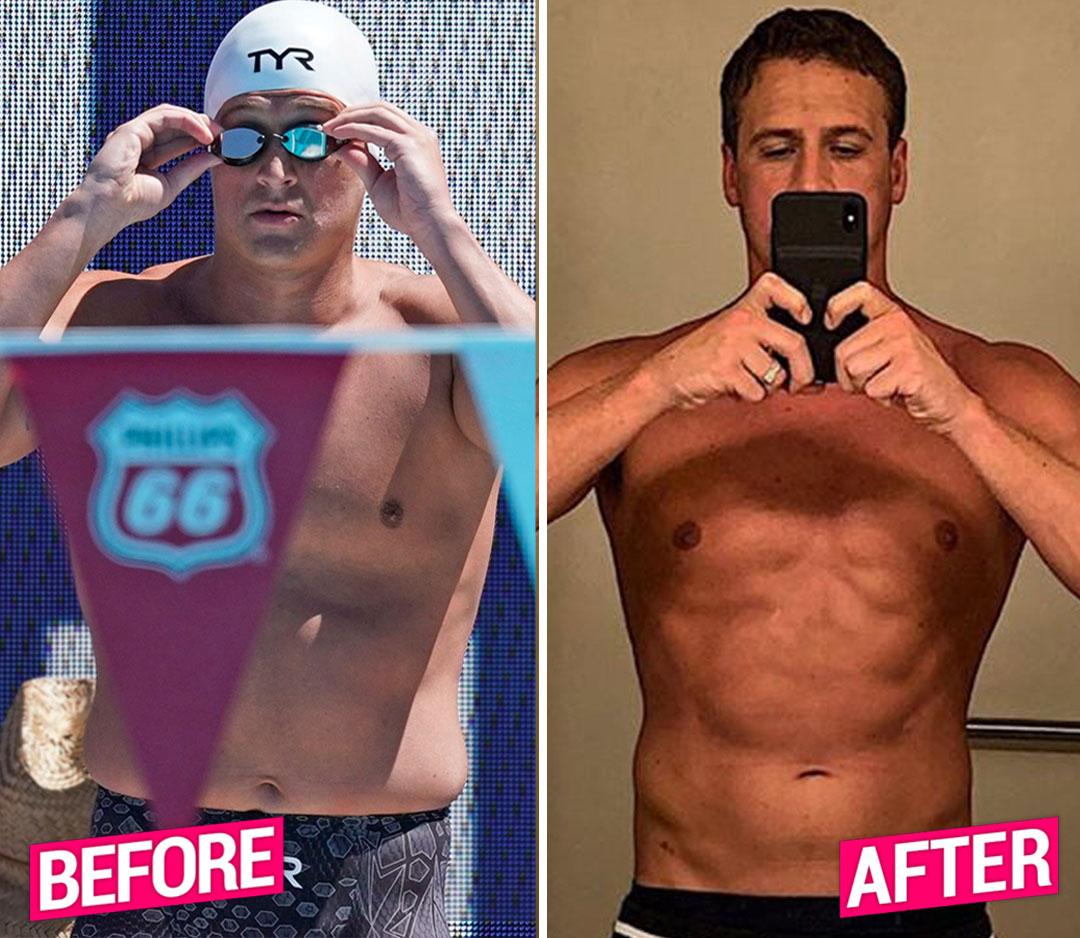 Olympic gold medalist Ryan Lochte is getting ready for the summer games in 2020 by showing off his svelte new bod! In October, Lochte, 35, shared a before and after photo of himself on Instagram, announcing that he'd lost 21 pounds in just two months.
"Getting my groove back thanks to the help of @fitplan_app," wrote the gold medalist. "I've adjusted my diet and upgraded my fitness routine and I'm down 21 pounds since Nationals in August! Not only is it my goal to make my 5th olympics but it would be an honor to represent USA in Tokyo next Summer!"
Article continues below advertisement
Jorge Nava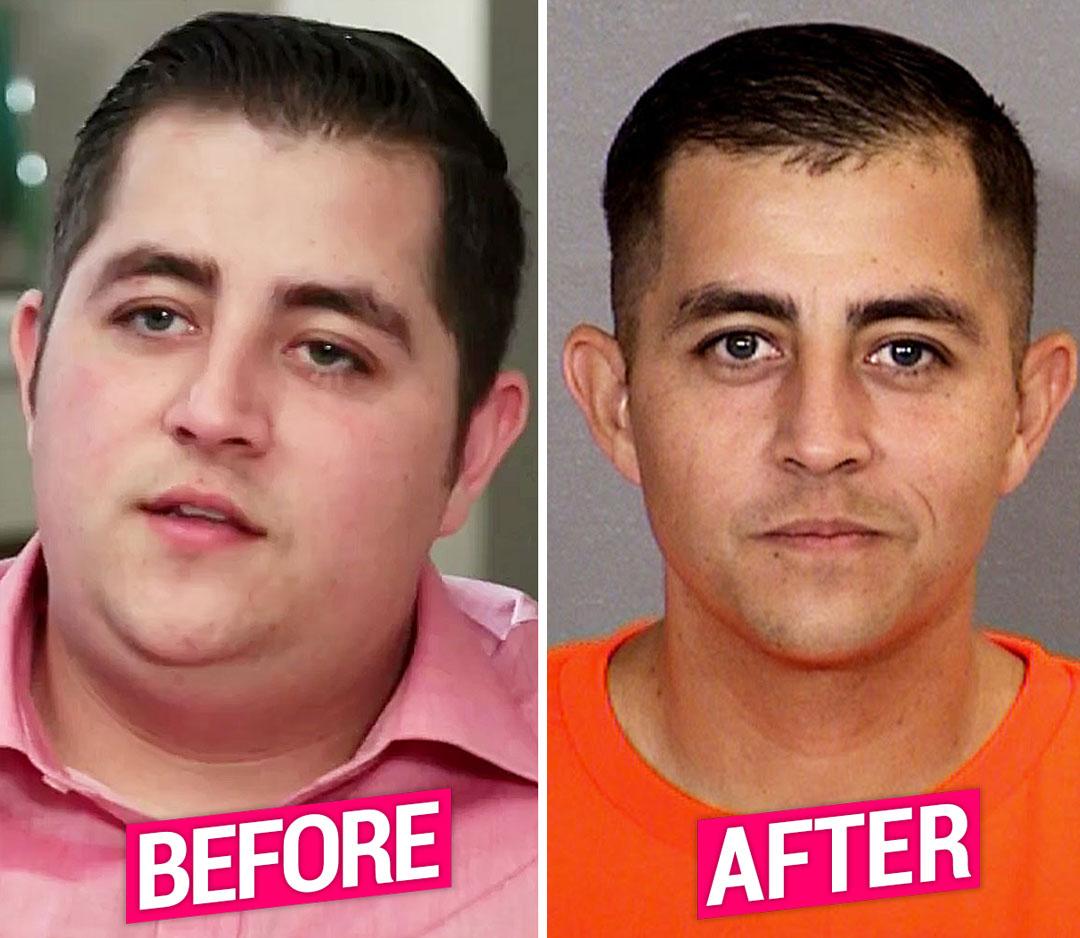 Article continues below advertisement
Emily Simpson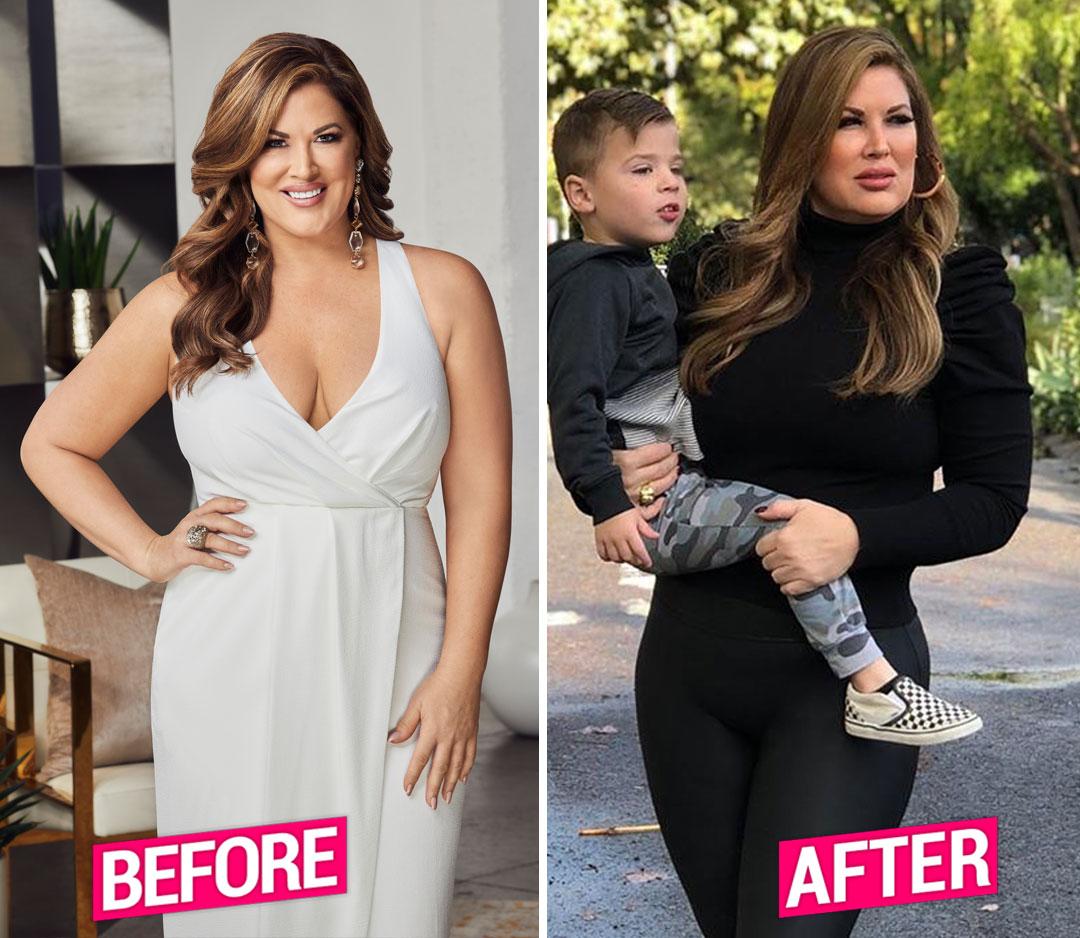 Real Housewives of Orange County star Emily Simpson is flaunting a new body after weight loss. The 43-year-old, took to Instagram on Friday, Nov. 29, to share a series of photos of herself. She wrote, "I'm finally down 15 lbs and I owe it all to @paulinastein 12 week program with coaching! I still have more to go but I'm enjoying the journey!"
Article continues below advertisement
Jessica Simpson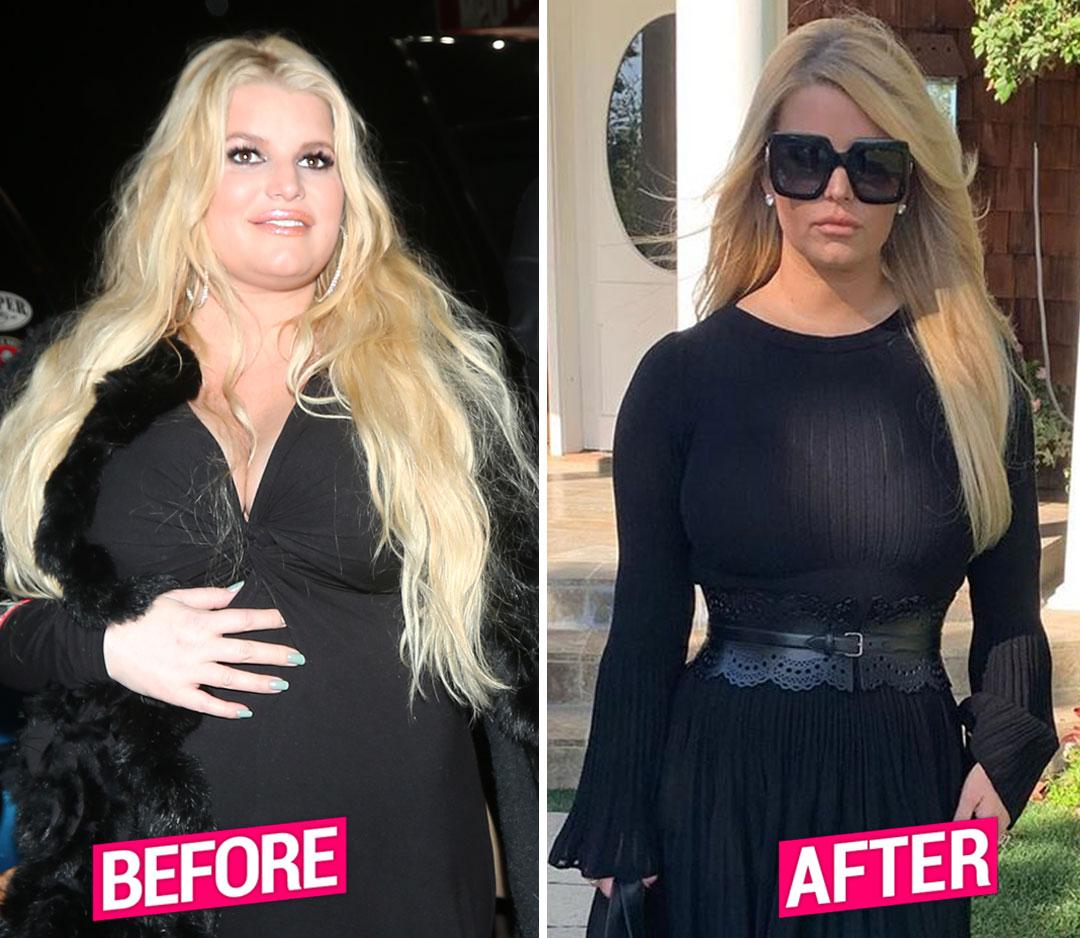 Six months after giving birth to her third child, daughter Birdie Mae Johnson, Jessica Simpson took to social media to debut her big weight loss.
On Tuesday, September 24, the singer-turned-fashion-designer, 39, shared a shocking post about her weight loss transformation.
"6 months. 100 pounds down (Yes, I tipped the scales at 240 ?)," she wrote. "My first trip away from #BIRDIEMAE and emotional for many reasons, but so proud to feel like myself again. Even when it felt impossible, I chose to work harder."
Article continues below advertisement
Rebel Wilson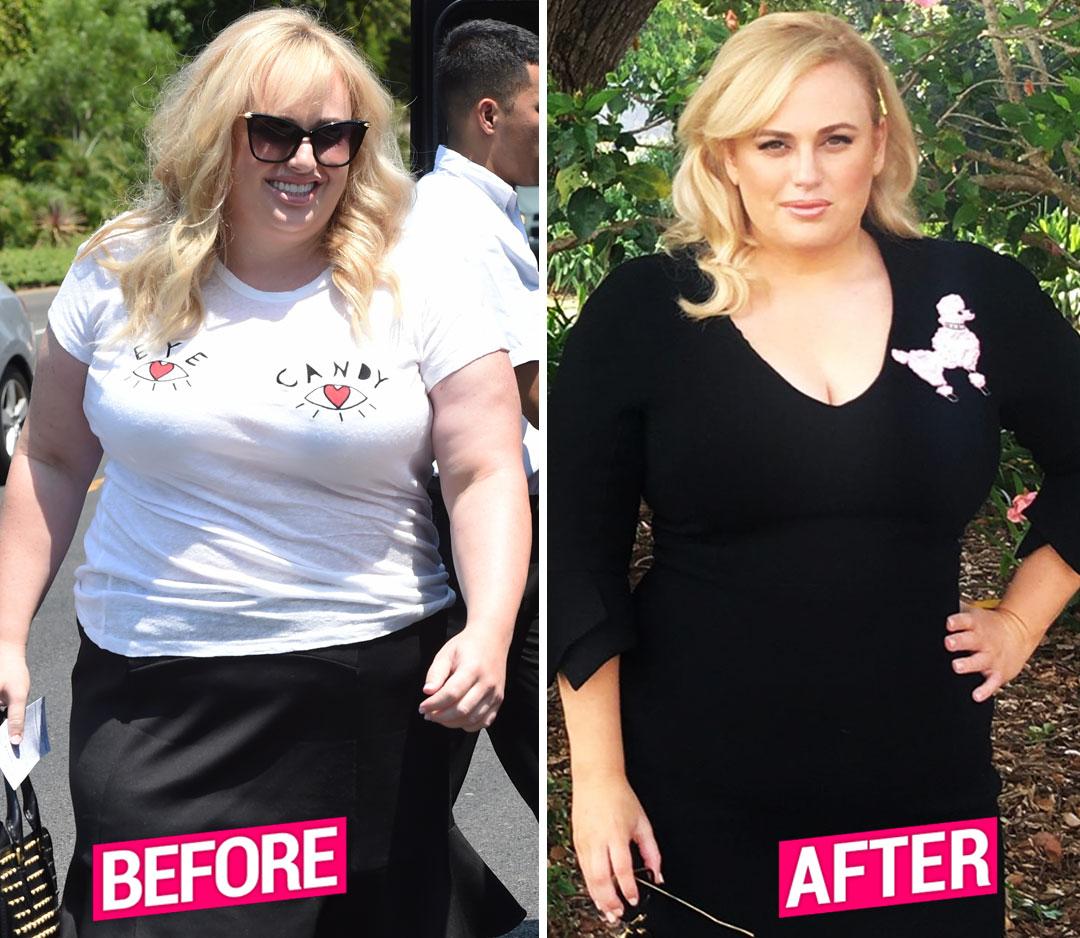 Rebel Wilson shed sweat with celebrity trainer Gunnar Peterson in 2019, and showed off the results at the March premiere of Muriel's Wedding: The Musical in Melbourne, Australia. Rebel stunned in an elegant black dress, flaunting her impressive weight loss transformation of reportedly over 40 pounds!