Ben Affleck Spotted Looking Rough In Stained Shirt & Sloppy Sweats After Relapse
Ben Affleck was spotted looking worse for wear on Nov. 5 when he arrived on the set of his new divorce thriller Deep Water.
The actor, who seemed exhausted, wore sweat pants and a grimy, stained t-shirt and was seen lighting up a cigarette.
As RadarOnline.com previously reported, Affleck, 47, fell off the wagon just days earlier at a wild Halloween party in Los Angeles.
An eyewitness at the UNICEF event at the La Peer Hotel told RadarOnline.com the rehab alum "downed clear drinks, like either vodka or tequila" while wearing a skeleton mask.
Article continues below advertisement
"I guess it was a disguise," the onlooker said, adding that it didn't look like any of his friends were attempting to stop him.
"You could tell he was so out of it," the fellow partygoer told RadarOnline.com. "He was clearly plastered."
After partying inside, Affleck was then caught on camera stumbling to his waiting car.
Affleck admitted he made a mistake by drinking alcohol. "It happens, it was a slip, but I'm not going to let it derail me," he told photographers the next day upon arriving at his ex-wife Jennifer Garner's house to take their kids trick-or-treating.
Scroll through RadarOnline.com's gallery to see more photos of Ben on the set of his film.
Not Dressed For Success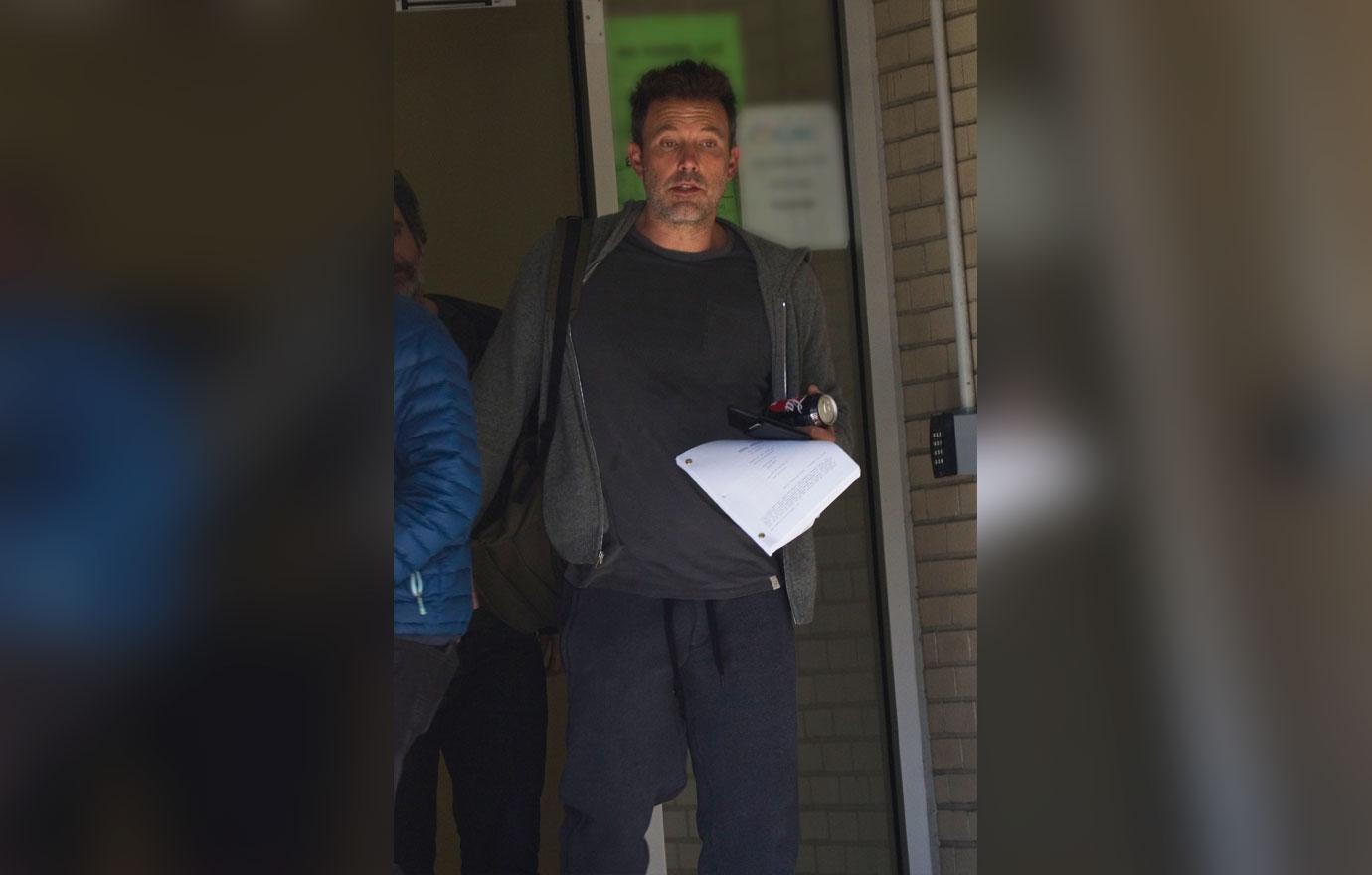 Affleck sported messy hair and stained clothes when arriving for work.
Article continues below advertisement
Coming Undone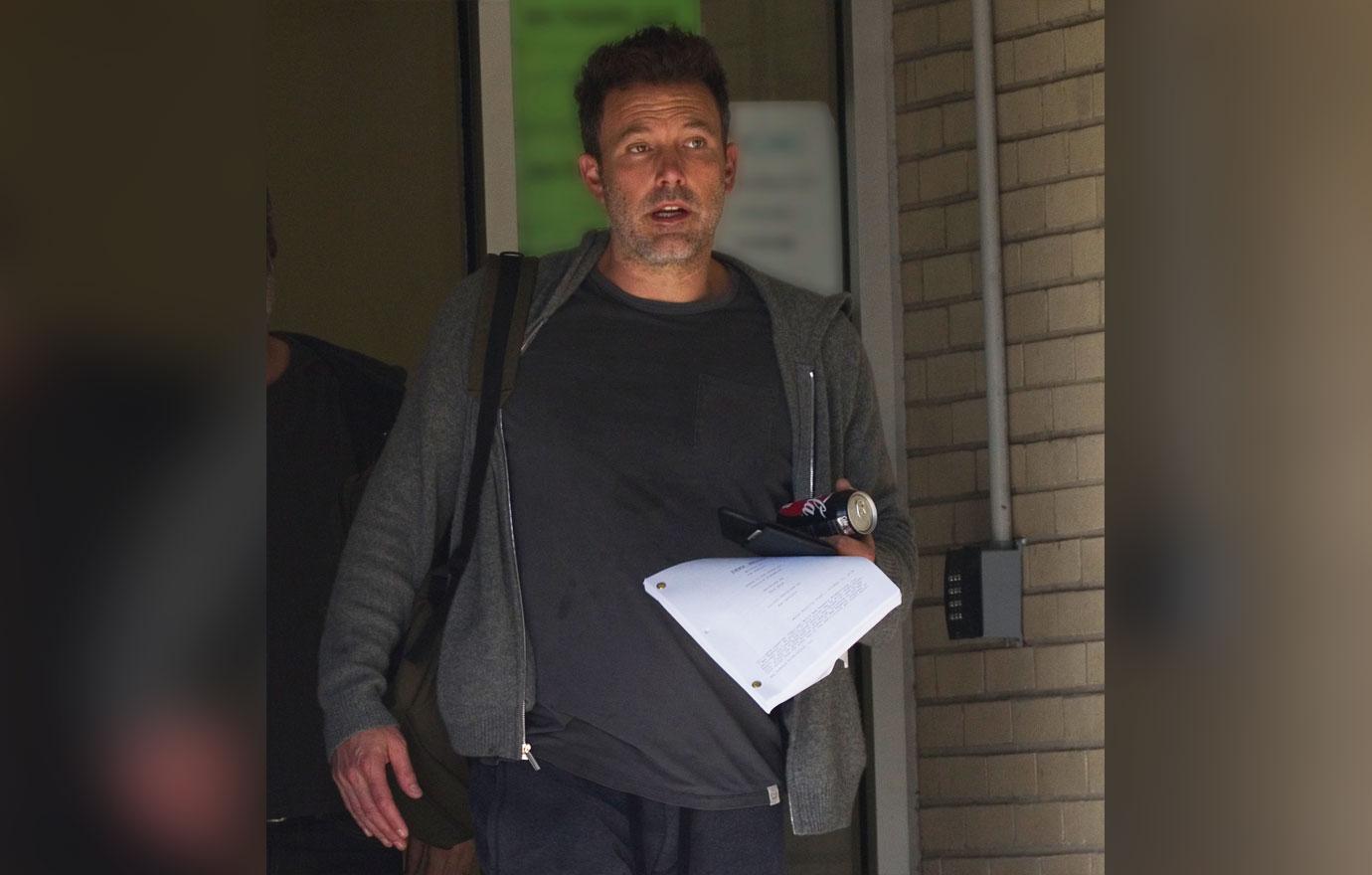 According to an eyewitness, Affleck was so sloppy that even his shoes were untied.
Article continues below advertisement
Caffeine Fix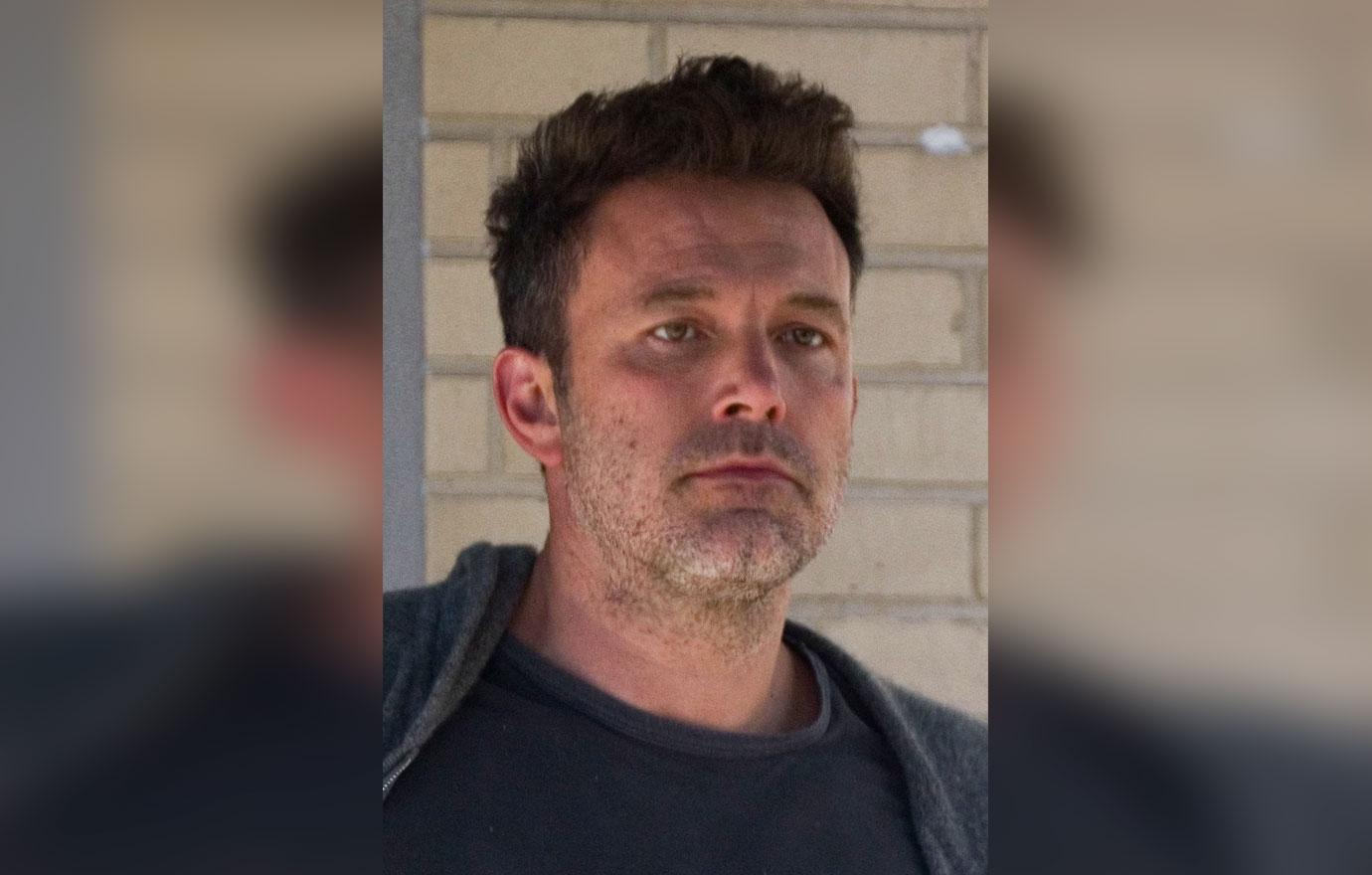 The actor needed to energize himself with iced coffee and a Coke Zero.
Article continues below advertisement
Up In Smoke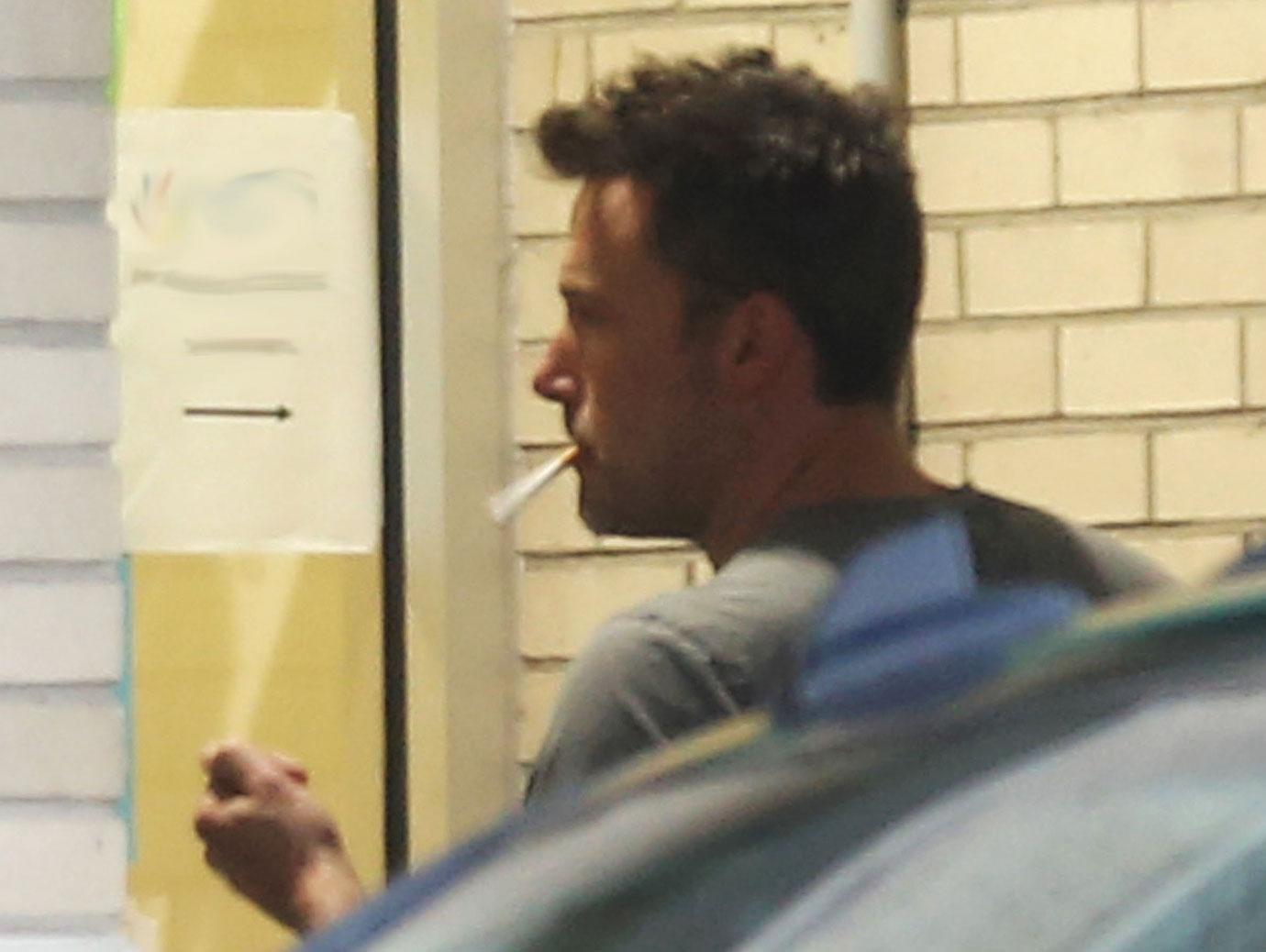 Affleck was also spotted smoking cigarettes to get his nicotine fix.
Article continues below advertisement
Past Accomplishments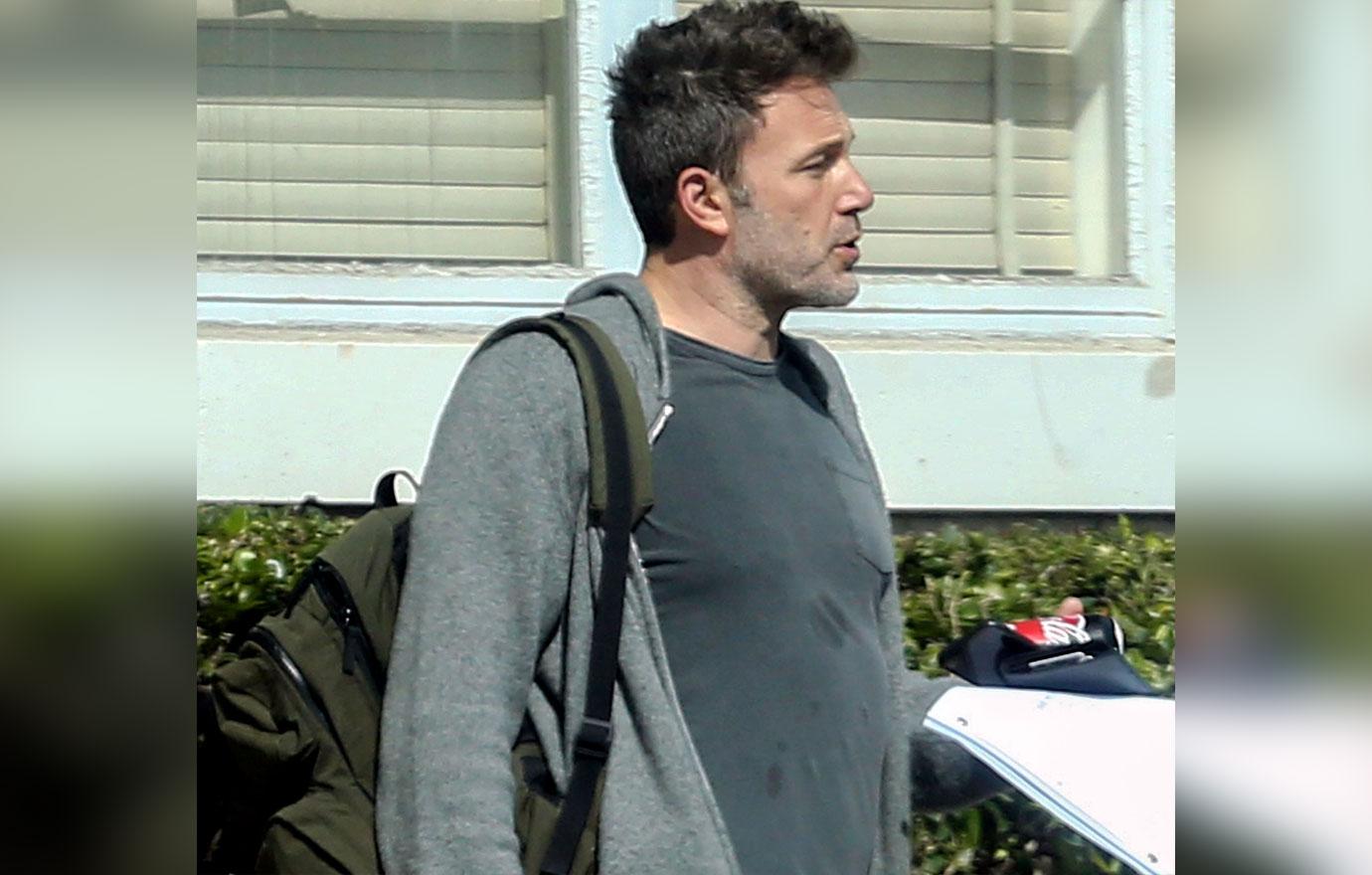 Before his Halloween relapse, Affleck had managed to remain sober for about one year after checking into a Malibu rehab facility in August 2018. The actor — who was driven to the treatment center by his ex-wife, Garner — completed a 40-day treatment program, worked with a sober coach, and attended wellness classes in Los Angeles.
Article continues below advertisement
Lifelong Battle
Affleck also attended rehab in 2001 and in 2017. "Battling any addiction is a lifelong and difficult struggle. Because of that, one is never really in or out of treatment. It is a full-time commitment. I am fighting for myself and my family," Affleck once wrote on Instagram.