A Timeline of Ben Affleck's Struggles With Alcohol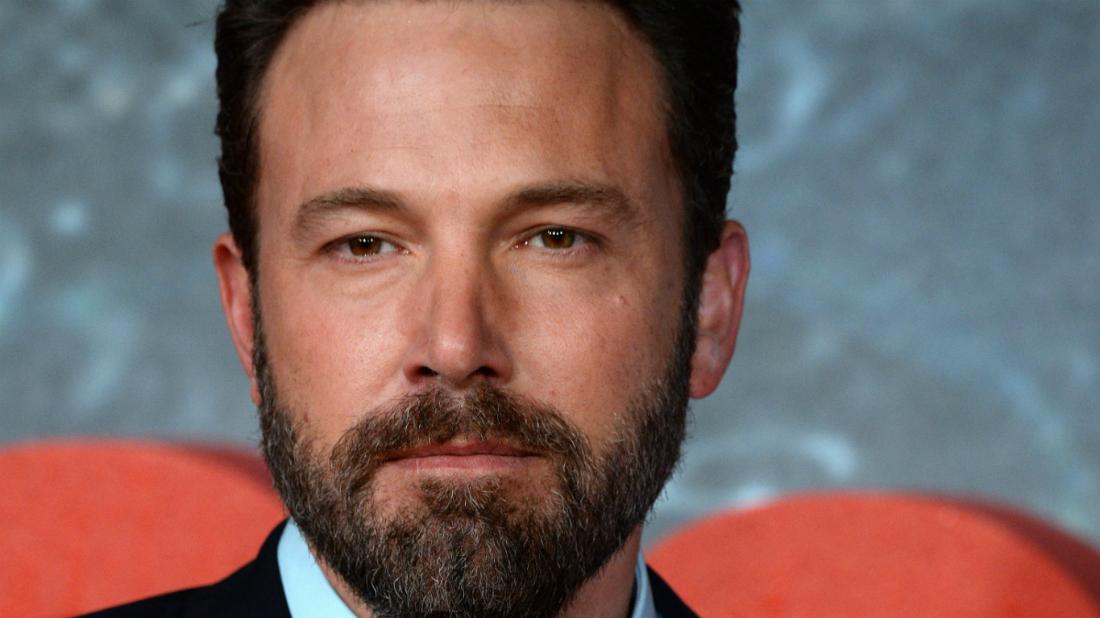 Did you know that Ben Affleck's addiction history dates back to the '80s? Affleck has notoriously battled his sobriety demons for decades now. Did you know that he first quit drinking before winning that Oscar for Good Will Hunting because he knew that the blinding spotlight of fame would make it a challenge to get a handle on the issue?
We trace Ben Affleck's alcohol history back to his parents' divorce in the mid-'80s and how he used his first acting paychecks to buy liquor, even though his mother controlled his finances. His father was an alcoholic, and the actor has repeatedly looked to his father's sobriety as inspiration. The Oscar-winning star of Argo has been to rehab multiple times and has been quite candid about his ongoing battle with addiction.
Article continues below advertisement
MORE: Heather Locklear's drug abuse timeline.
Ben Affleck's history of abuse has been a road filled with speed bumps, "slip-ups" and other issues, but one thing has remained constant — the love and support of his friends (such as lifelong BFF Matt Damon) and his ex-wife, Jennifer Garner. One look at the trailer of his latest film, The Way Back, and it's obvious why the talented actor tackled the role of an alcoholic in search of a purpose. That's where we found Affleck now, but how did we get there?
1984: Growing Up Alcoholic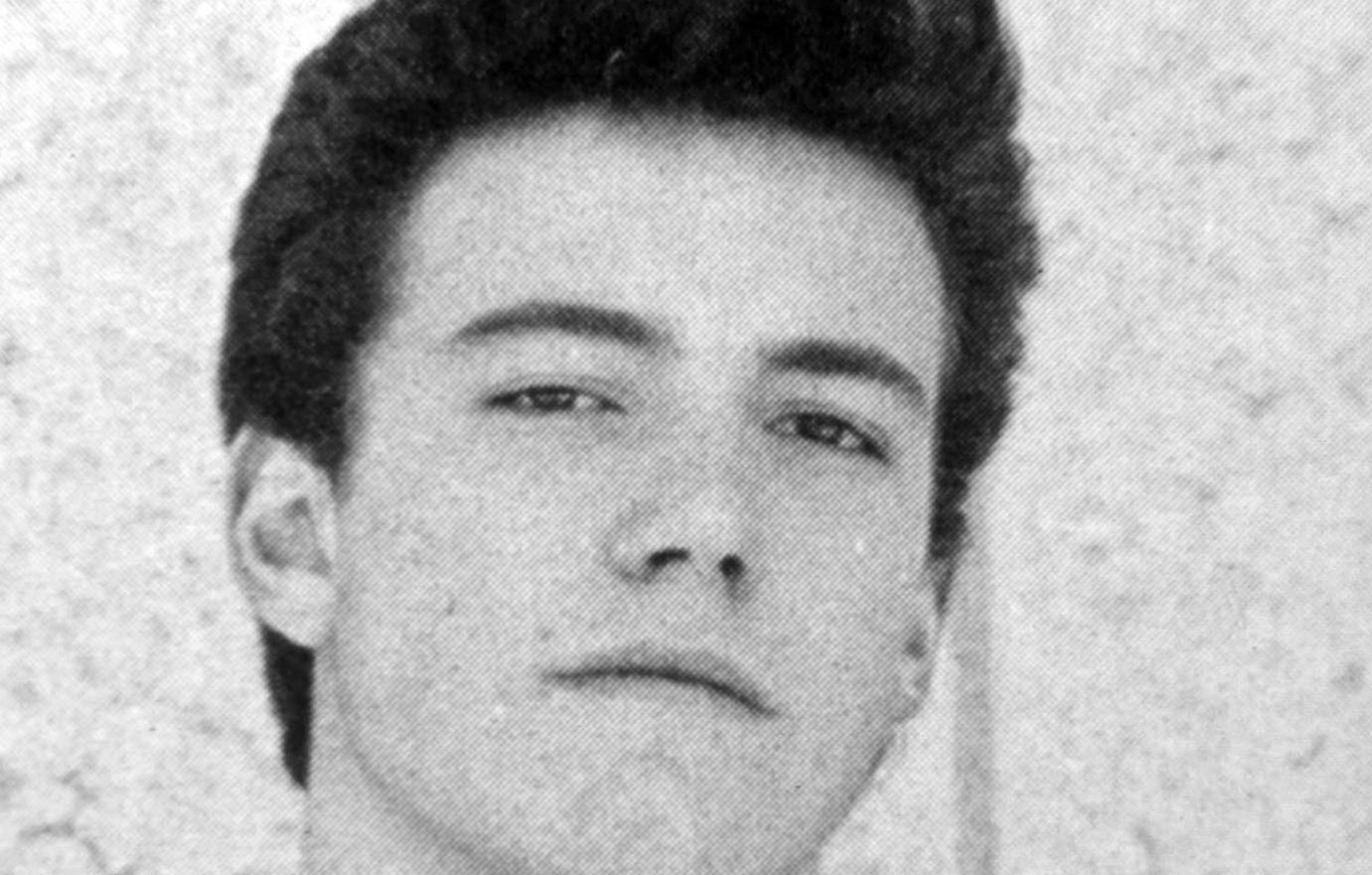 Affleck's parents got a divorce in 1984 when he was just 12, and the superstar revealed that the end of his parents' marriage brought him relief. It was seeing his alcoholic father deal with the disease that colored the young man's vision of what it meant to be a man. "My father was an alcoholic ... I did know that as a child. He drank a lot. My father was a … what did they call him … a real alcoholic," Affleck told Barbara Walters in a 2012 interview on ABC, as part of her 10 Most Fascinating People of 2012. "He, you know, drank all day, drank every day, and to his credit, he got sober ultimately." Affleck seemed proud of his father and throughout his own struggles with addiction. "He's been sober for several decades, which I think is pretty impressive," he continued in that interview. "But having such serious addiction issues has a major impact — it colors who you are and becomes a part of you." His brother, Casey Affleck, and his longtime BFF Damon, both were invaluable to the star throughout his struggles. "I had good friends. I had Matt Damon. I had my brother and I had a nucleus of friends that I grew up with and I had support from," he reported to Walters.
Article continues below advertisement
Late 1980s, Early 1990s: Budding Star and A Budding Problem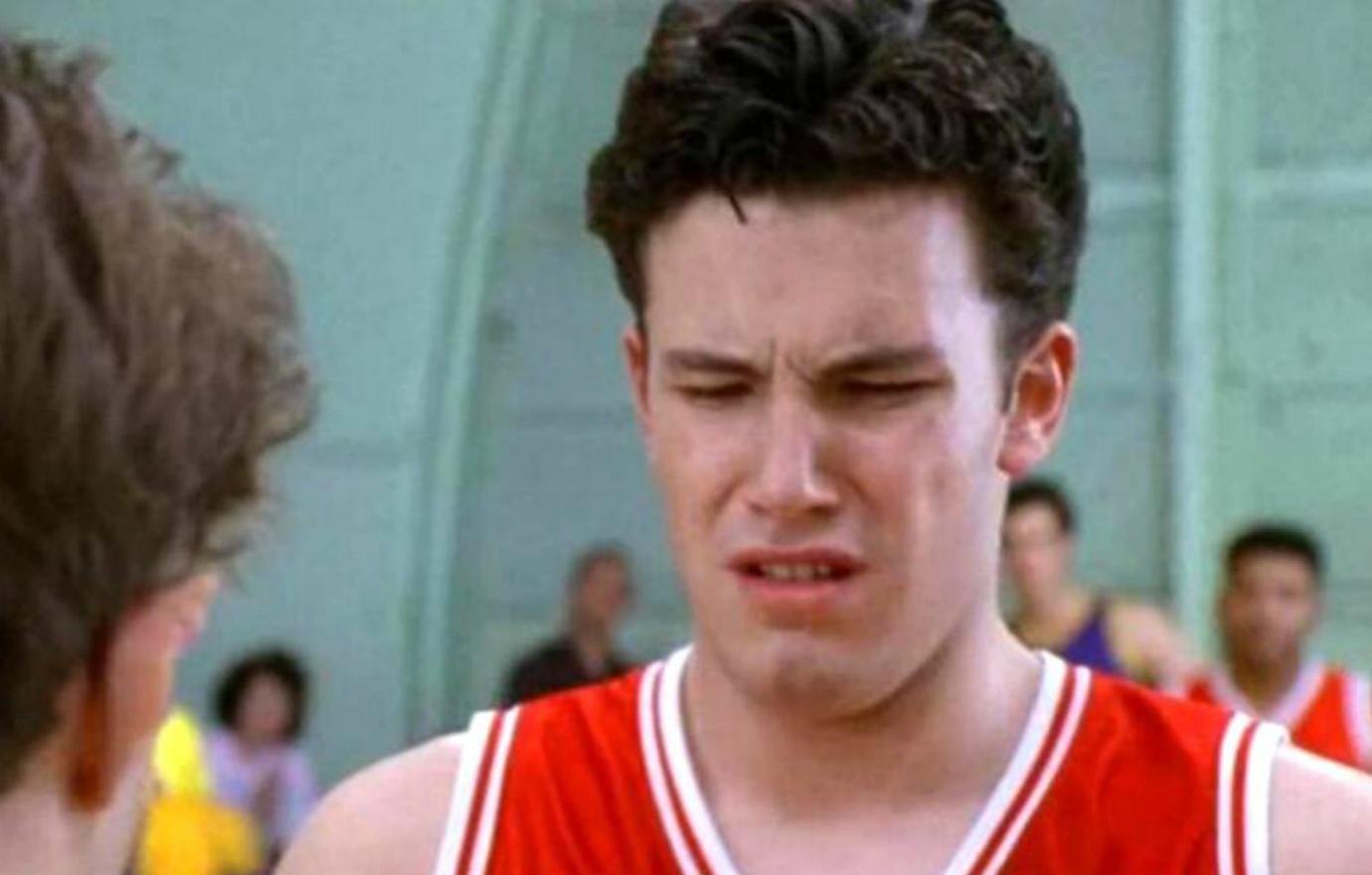 At the beginning of the '90s, Affleck was booking steady acting gigs and making money. Still, his mother handled his money as he was still quite young. She placed his earnings in a college trust fund, but he used his charm to convince the bank tellers to let him withdraw money from his own account. For what, you ask? "I spent $200 a week on pizza, beer and video games," he proudly stated in an interview with The New York Times. "I'd intercept the monthly bank statements and hide them under my mattress."
Article continues below advertisement
1997: Fame & Everything That Goes Along With It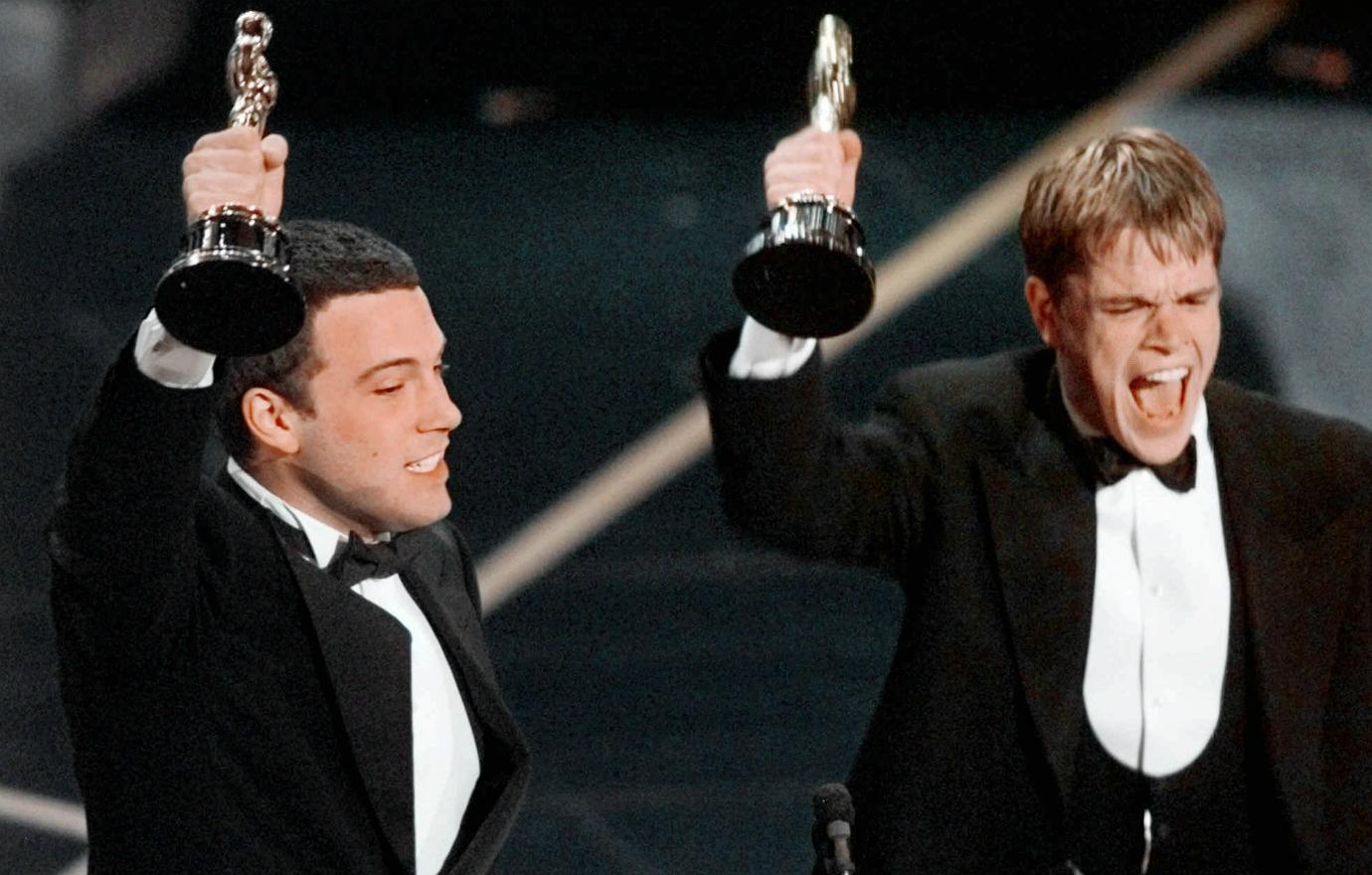 The actor had been doing well with supporting roles in a variety of films and moving to Hollywood with good buddy Damon seemed to be positive. The pair saw their fame skyrocket in 1997 when Good Will Hunting arrived in theaters. Audiences loved the film, and the pair were suddenly heavy-hitting Hollywood hotties when they won an Academy Award for Best Original Screenplay. The film earned Robin Williams his first Oscar after three previous nominations. Damon and Affleck's acceptance speech became instantly iconic. It was hard to resist their innate exuberance and dashing good looks. It was around this time that, for the sake of handling the blinding spotlight that comes with fame, Affleck quit drinking. He knew that fame would complicate things. He wasn't wrong. "I just wanted to stop. I started regretting some things I did when I was drunk. It's funny to be obnoxious or out of control, but then it's like, 'I think I hurt that person's feelings,' 'I made a fool of myself' or 'I didn't want to kiss that girl.' I have almost no inhibitions, so it's dangerous for me," he reported in a New York Times interview about those early days — quoted in Us Weekly. "When you're a young man in your 20s, part of that is making mistakes and learning from them. I just made those in front of everybody, rather than privately."
Article continues below advertisement
2001: First Rehab Stay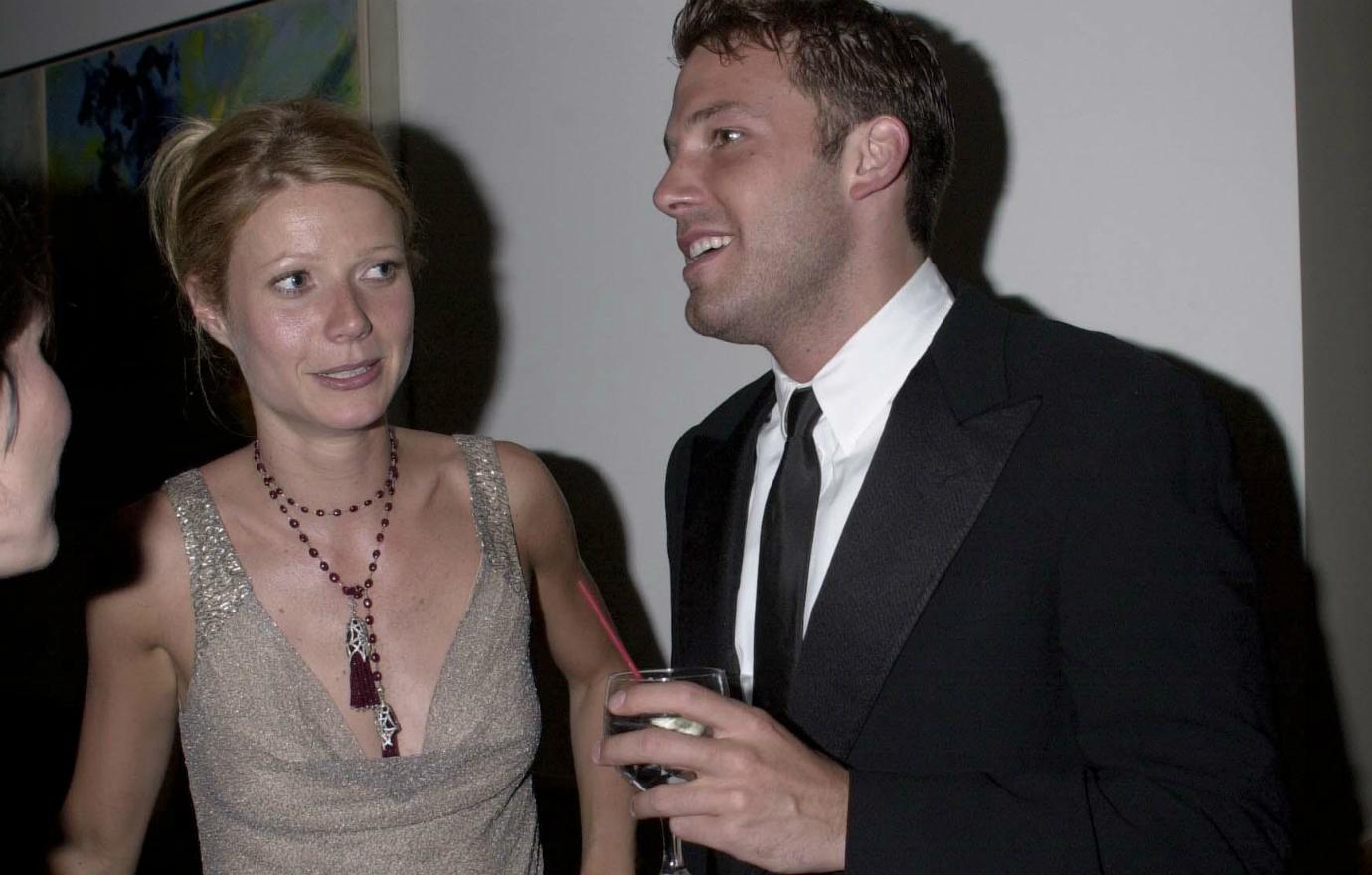 Affleck began a 30-day rehab program at Promises of Malibu in July of 2001. He had just broken up with Gwyneth Paltrow and was about to take up with Jennifer Lopez. You'll never guess who it was that drove Affleck to the rehab facility — none other than Charlie Sheen! Affleck's rep released a statement concerning his desire to seek help with alcoholism. "Ben is a self-aware and smart man who has decided that a fuller life awaits him without alcohol," the rep stated. "He is committed to traveling to a healthier road with the support of his family, friends and fans." In an interview with The Hollywood Reporter in 2012, Affleck shared insight about where his head was at during that time. "I went to rehab for being 29 and partying too much and not having a lot of boundaries, and to clear my head and try to get some idea of who I wanted to be," Affleck said in the interview. He clarified that his first rehab stint was a serious attempt to change his life. "It was more a 'let me get myself straight,' before it became a rite of passage. I'd always had a strong idea about my values and the direction I wanted to be headed in, then I ran into getting famous and it totally spun me around."
Article continues below advertisement
2004: A Daredevil No More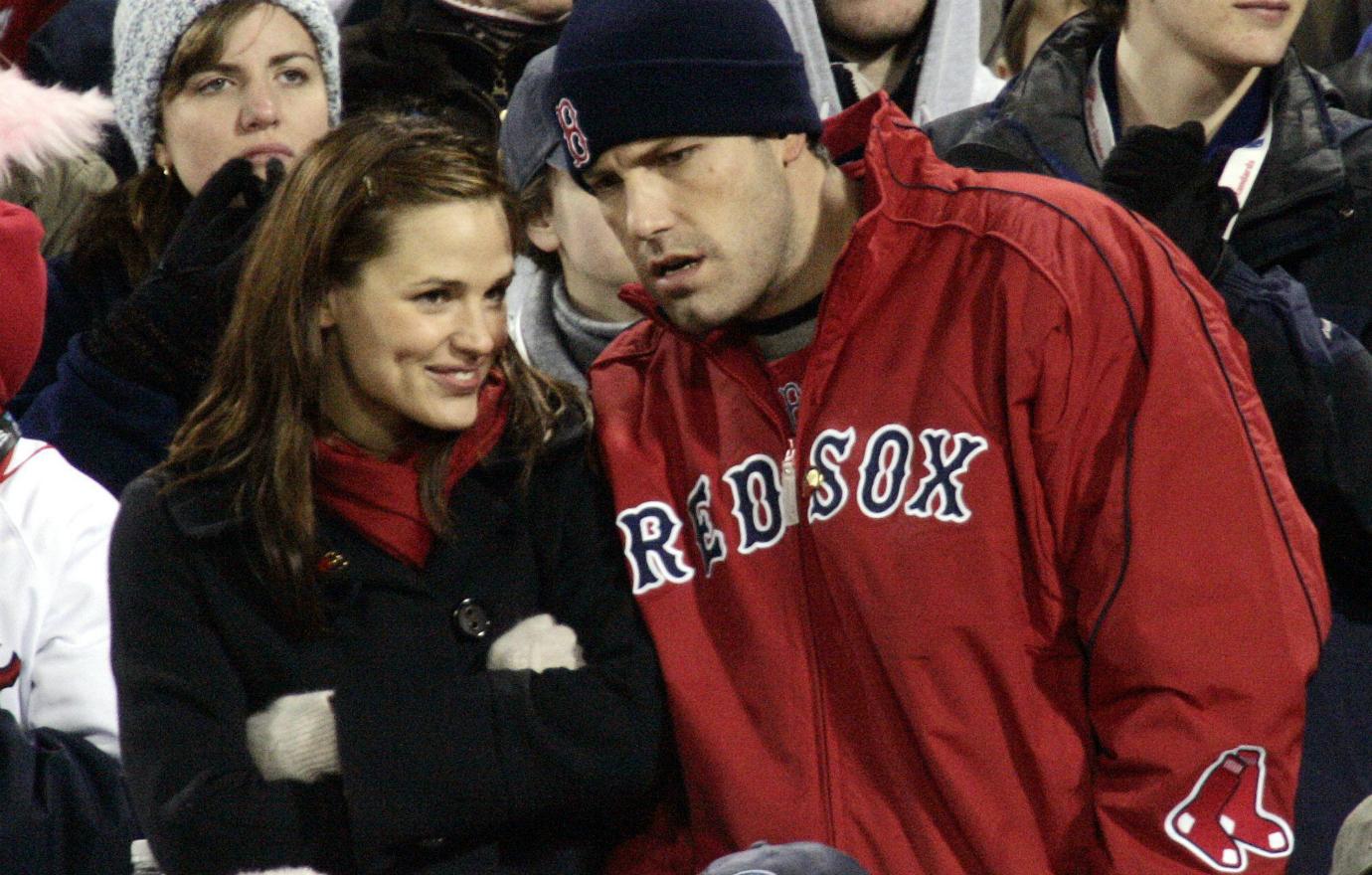 Affleck married his Daredevil costar Jennifer Garner and blissful home life seemed to keep his desire for booze at bay. One could argue that "settling down" with Garner and having kids kept the actor out of trouble. "I think becoming a father makes you see the world differently and it's good," Affleck was quoted in an article at Entertainment Tonight, reflecting on his past mistakes and his three children with Garner — Violet, Seraphina and Sam.
Article continues below advertisement
January 2017: Put Me In, Coach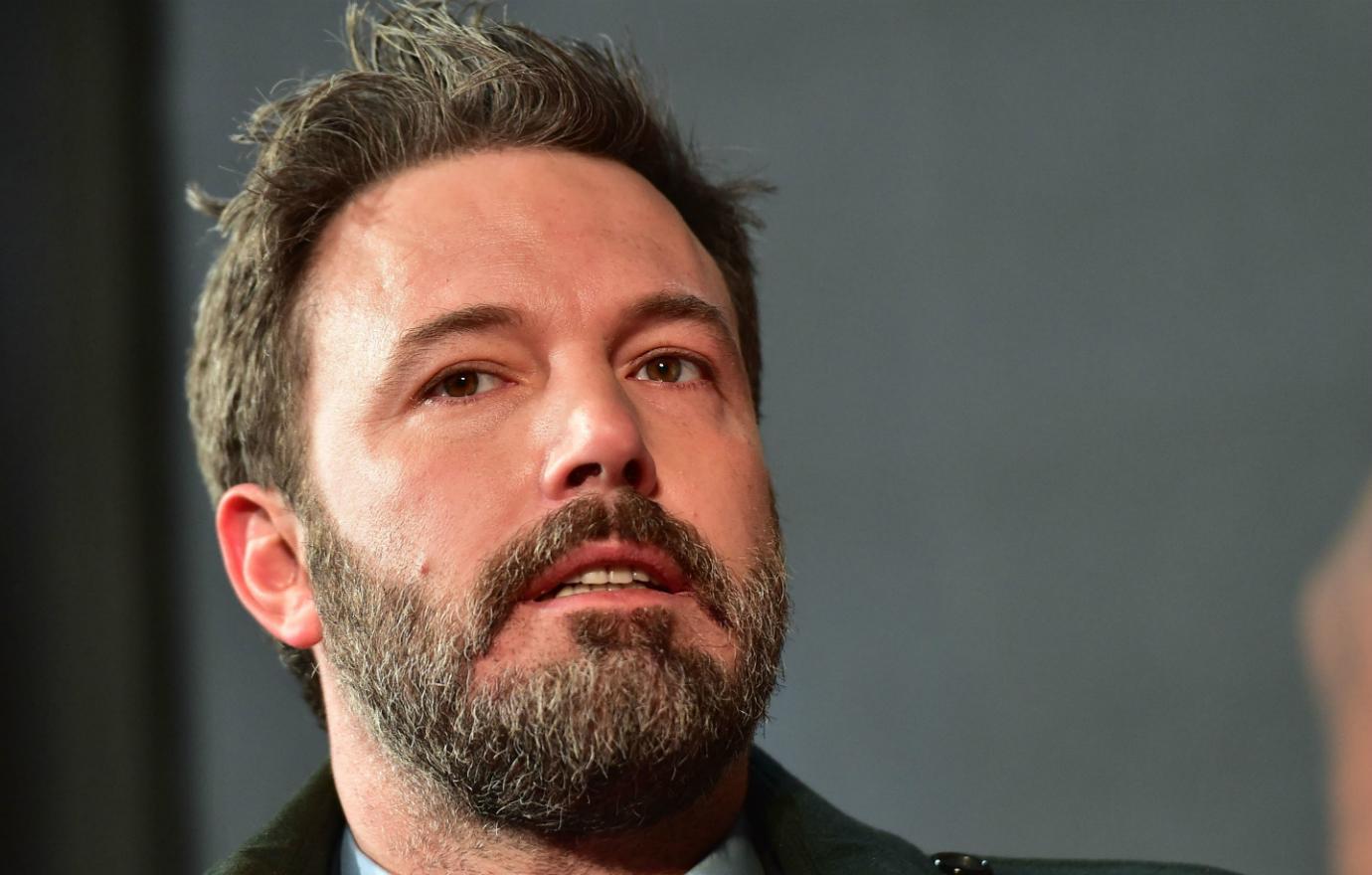 After years of rumors that things at the Garner-Affleck homestead were rocky, fuel was added to that fire when Affleck was seen with a mystery blonde out and about in Los Angeles. That fair-haired female was Elizabeth Weaver, a sober coach. She was employed by Affleck to keep him on the straight and narrow. A person close to the couple told Entertainment Tonight that "Ben has spent a good amount of time with her in recent weeks to kick his alcohol addiction." It appeared that Affleck had returned to drinking. "Ben is taking getting sober very seriously and knows he has to do this for his kids. Ben would do anything for his children and is hoping this will make his relationship with Jen better." One could argue that the spotlight on Affleck and Garner only intensified with this revelation. The paparazzi sensed a crack in the armor. The spotlight on the couple only increased. The only thing Affleck was talking about in January 2017 was his wife's great cooking, exclusively in Us Weekly!
Article continues below advertisement
February 2017: Brotherly Bond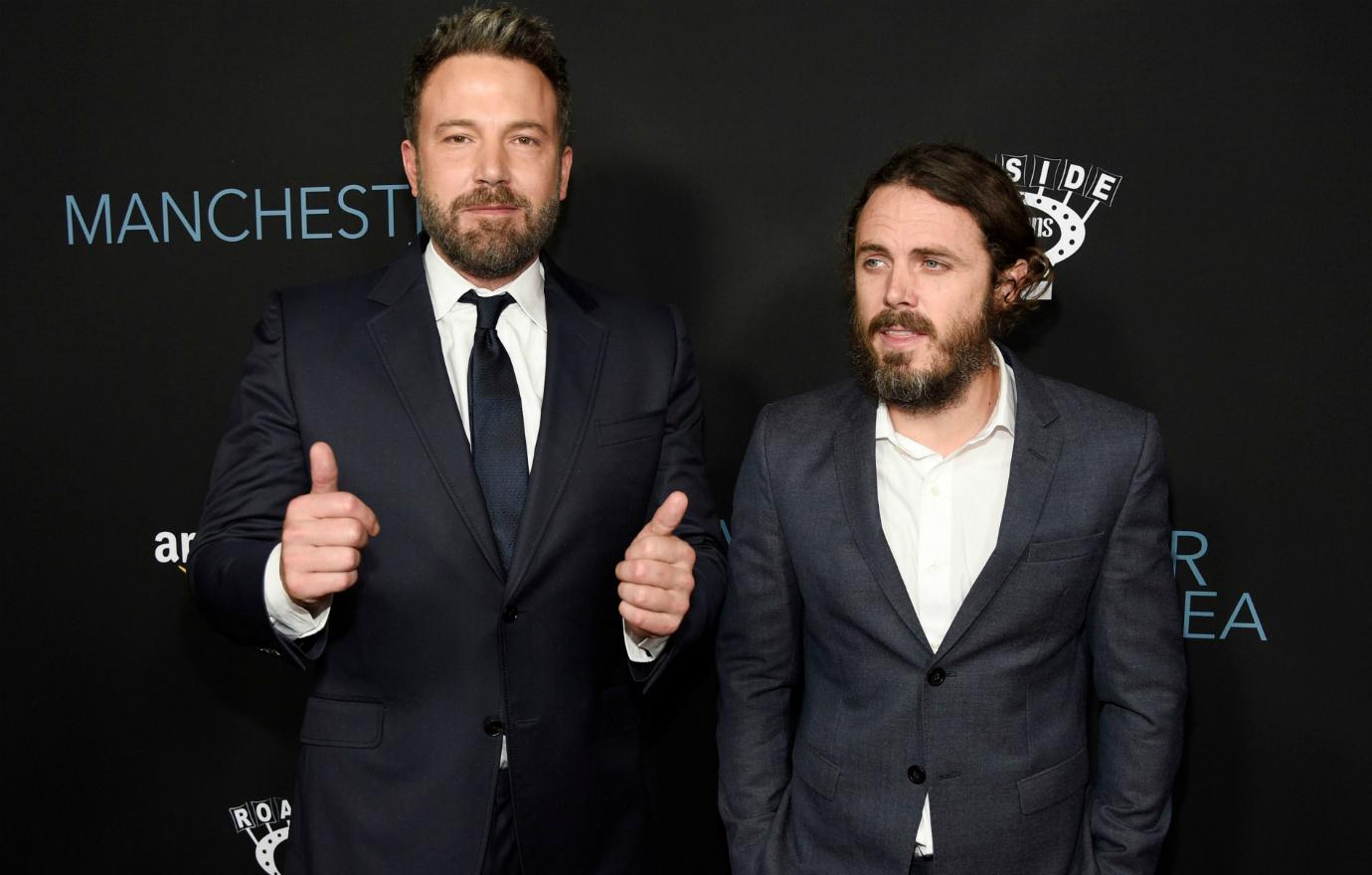 Award season in Hollywood is difficult for those battling addiction issues. Every single one of these events has an open bar. Of course, the biggest night in Hollywood — the Oscars — is no different. If anything, the nerves that go along with being part of awards season seem to long to be soothed by a cocktail or two. Affleck supported his brother, Casey Affleck, throughout the entire months-long hype-fest and was by his side the entire time. Affleck stood by his brother, who triumphantly closed out the 2017 awards season with a win for Best Actor on the heartbreaking Manchester by the Sea. In an interview that was quoted in Us Weekly, Casey stated that it was Garner who was the constant in his brother staying sober.
Article continues below advertisement
March 2017: Rehab Redux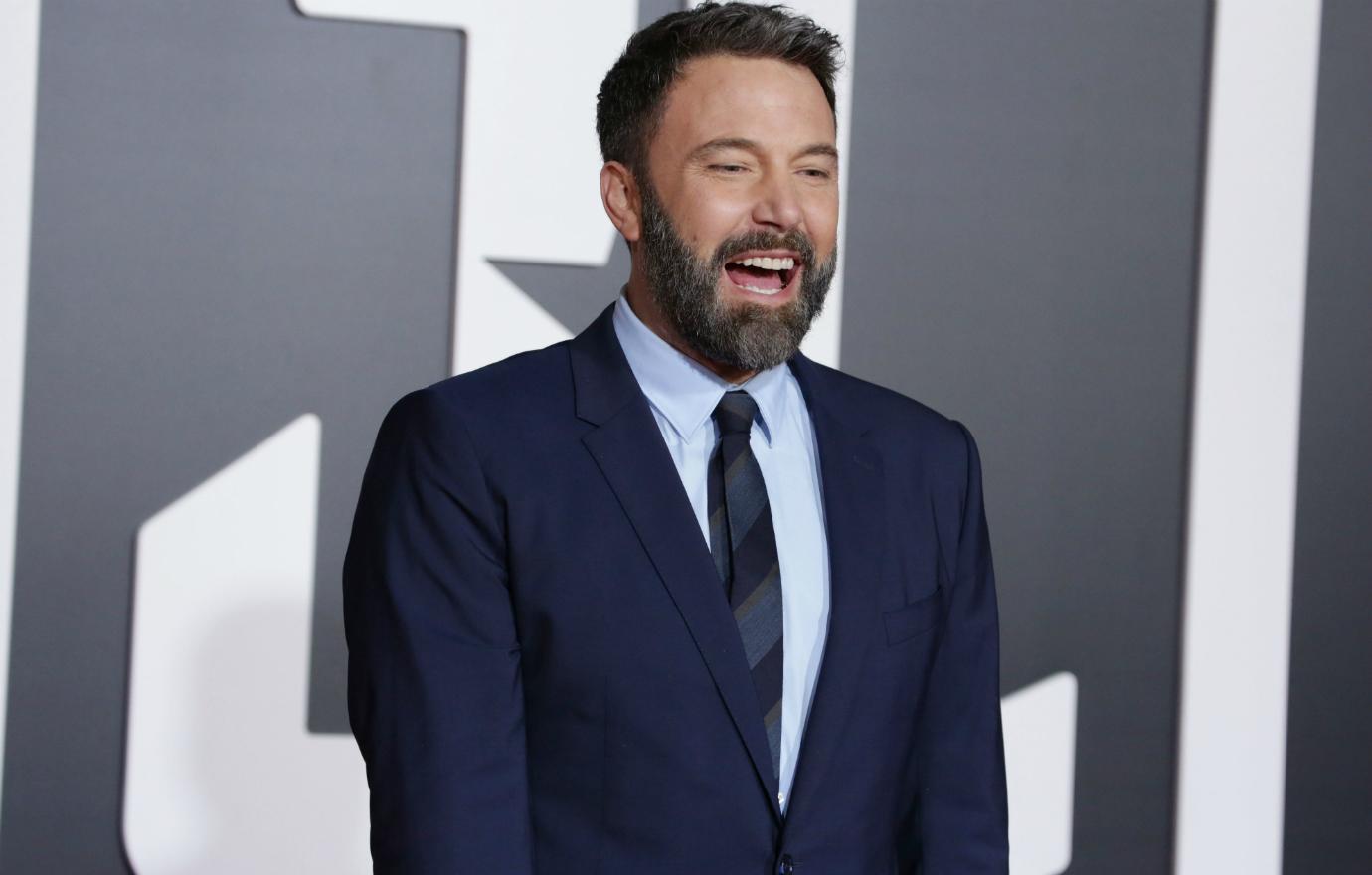 Despite the sober coach and the support of his wife and family, Affleck's struggles with alcohol proved to be too much to tackle without intense professional help. The Oscar-winning superstar took to Facebook to salute all those who had helped him with his ongoing battle with addiction. "I have completed treatment for alcohol addiction; something I've dealt with in the past and will continue to confront. I want to live life to the fullest and be the best father I can be," he wrote on Facebook. "I want my kids to know there is no shame in getting help when you need it, and to be a source of strength for anyone out there who needs help but is afraid to take the first step. I'm lucky to have the love of my family and friends, including my co-parent, Jen, who has supported me and cared for our kids as I've done the work I set out to do. This was the first of many steps being taken towards a positive recovery." A source close to Affleck told Entertainment Tonight that it was his family that helped him make this tough decision. "Ben did this for himself and his family. Family always comes first," the source told ET. "Ben has struggled with alcohol for years and it's a struggle that millions of people have to battle every day. He has nothing to hide and wants his kids to know that he did everything he could to be a better father. That's why he announced it himself." RadarOnline.com Online revealed that the older Affleck was in treatment when he attended the Oscars with his younger brother. He was allowed to leave the facility for the award season events to support his brother. This particular rehab stint proved to have been a secret, so it is not known where he sought treatment. The Live By Night star and director only reported about it only after he had completed the program on March 17.
Article continues below advertisement
December 15, 2017: Relapse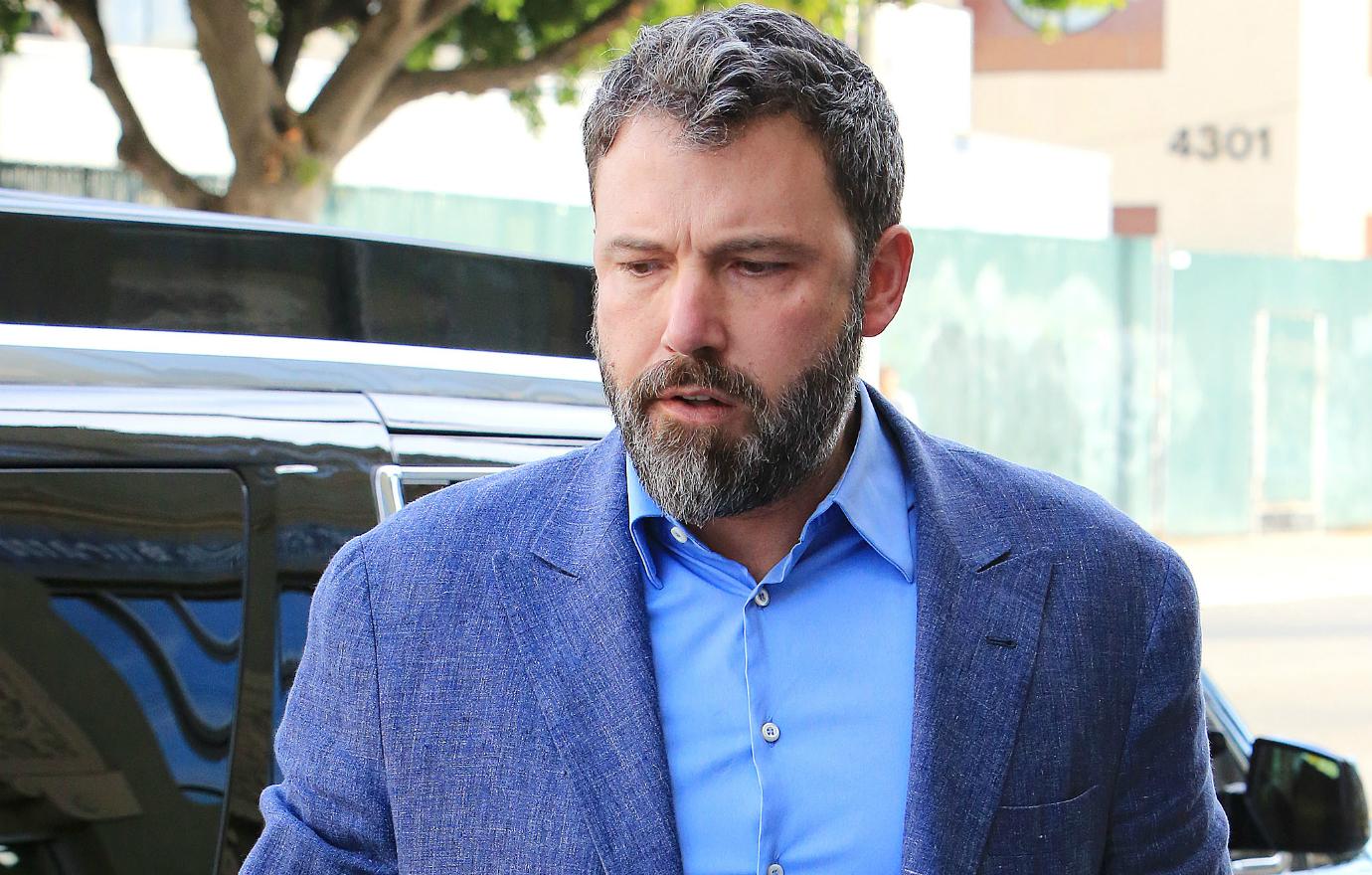 It looked like Affleck would have to spend Christmas at Passages in Malibu. The actor, RadarOnline.com Online exclusively reported, checked himself in at the famed facility ready to fight for his sobriety for his family. "Ben relapsed … Jen and Casey are willing to try anything, and they don't care if the methods are controversial," a source close to the couple explained. The facility's methods don't involve a 12-step program and are considered holistic. They even allow patients to visit with family and work demands if needed. "Ben isn't a prisoner and is fully committed to seeing his children and fulfilling his work commitments outside the center," the source added. Which facility the actor attended was never revealed, nor was his "check-out" date. He was, however, allowed to leave to celebrate Christmas with his children and Garner.
Article continues below advertisement
August 2018: Driven To Rehab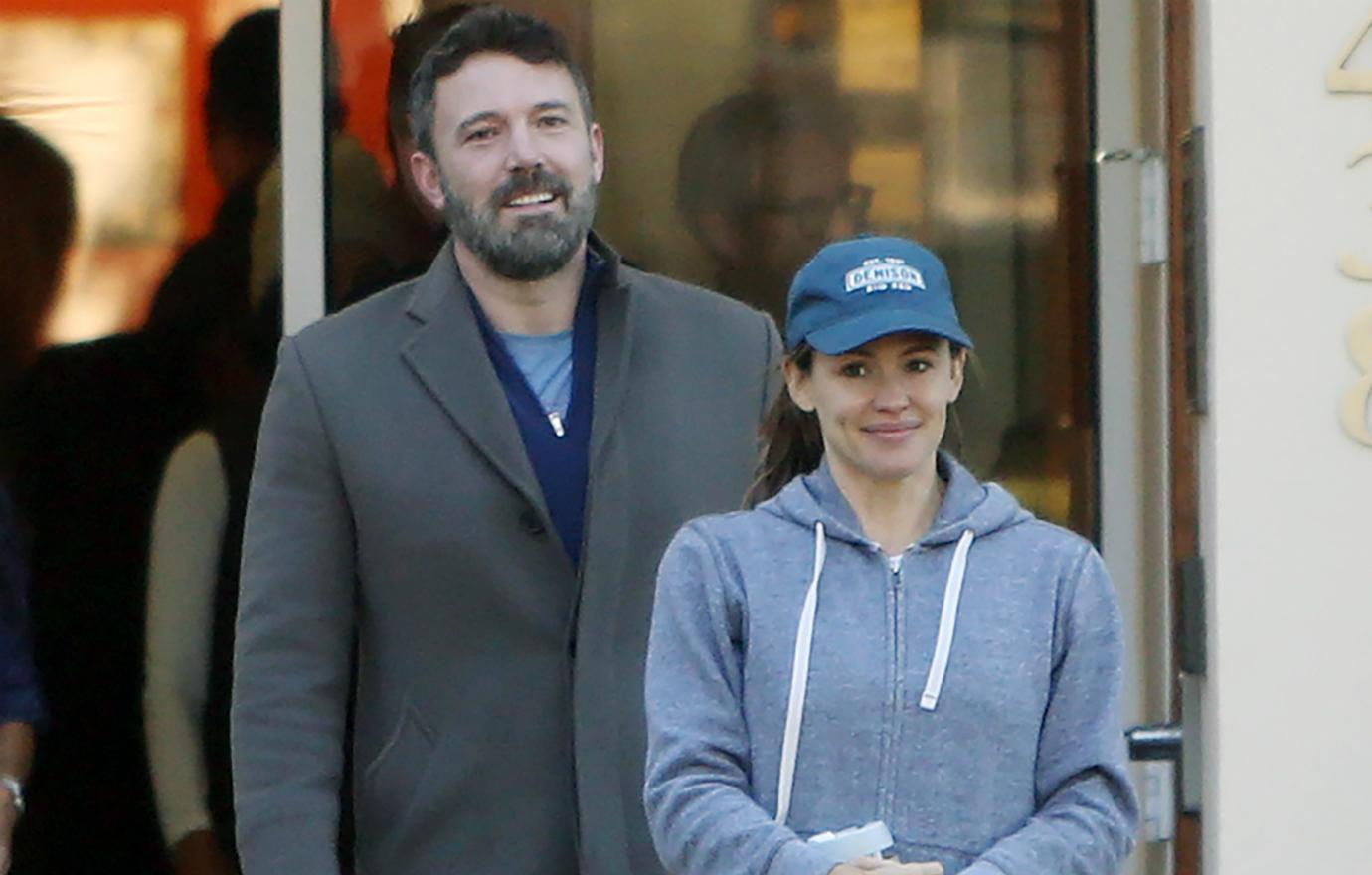 For those who grapple with addiction and recovery, it is known that staying sober is lifelong and ever evolving. Affleck is the father of Garner's three children and they remain committed to being good coparents. Evidence of that came in August of 2018 when the Argo star's ex-wife drove him to rehab at the Canyon at Peace Park. "Garner was very emotional but decided to take the situation into her own hands," an eyewitness told ET. Garner appeared visibly shaken. "She looked distraught. Jen Garner is proud of the strides he's made, but some of his friends were worried he might be taking some steps backward and could be on a slippery slope," the source said. "Ben wants nothing more than to get sober for his kids, for Jen and also for his career." A source close to Garner stated that it was "devastating for her to have to stage an intervention in the middle of the afternoon, pretty much in public. But this was a crisis situation." She will always support him, as reported in Us Weekly. Sadly, he and Garner's divorce would become official merely weeks later on October 4, 2018 … the same day he completed treatment, per USA Today.
Article continues below advertisement
August 2018: A "Full-Time Commitment"
The actor released a statement on Instagram, quoted by Us Weekly, letting fans know what he was thinking as he entered The Canyon of Peace Park recovery center in Malibu. "Battling any addiction is a lifelong and difficult struggle. Because of that, one is never really in or out of treatment. It is a full-time commitment. I am fighting for myself and my family. So many people have reached out on social media and spoken about their own journeys with addiction. To those people, I want to say thank you. Your strength is inspiring and is supporting me in ways I didn't think was possible. It helps to know I am not alone." He completed the 40-day program on October 4. 2018.
Article continues below advertisement
March 2019: Talking Troubles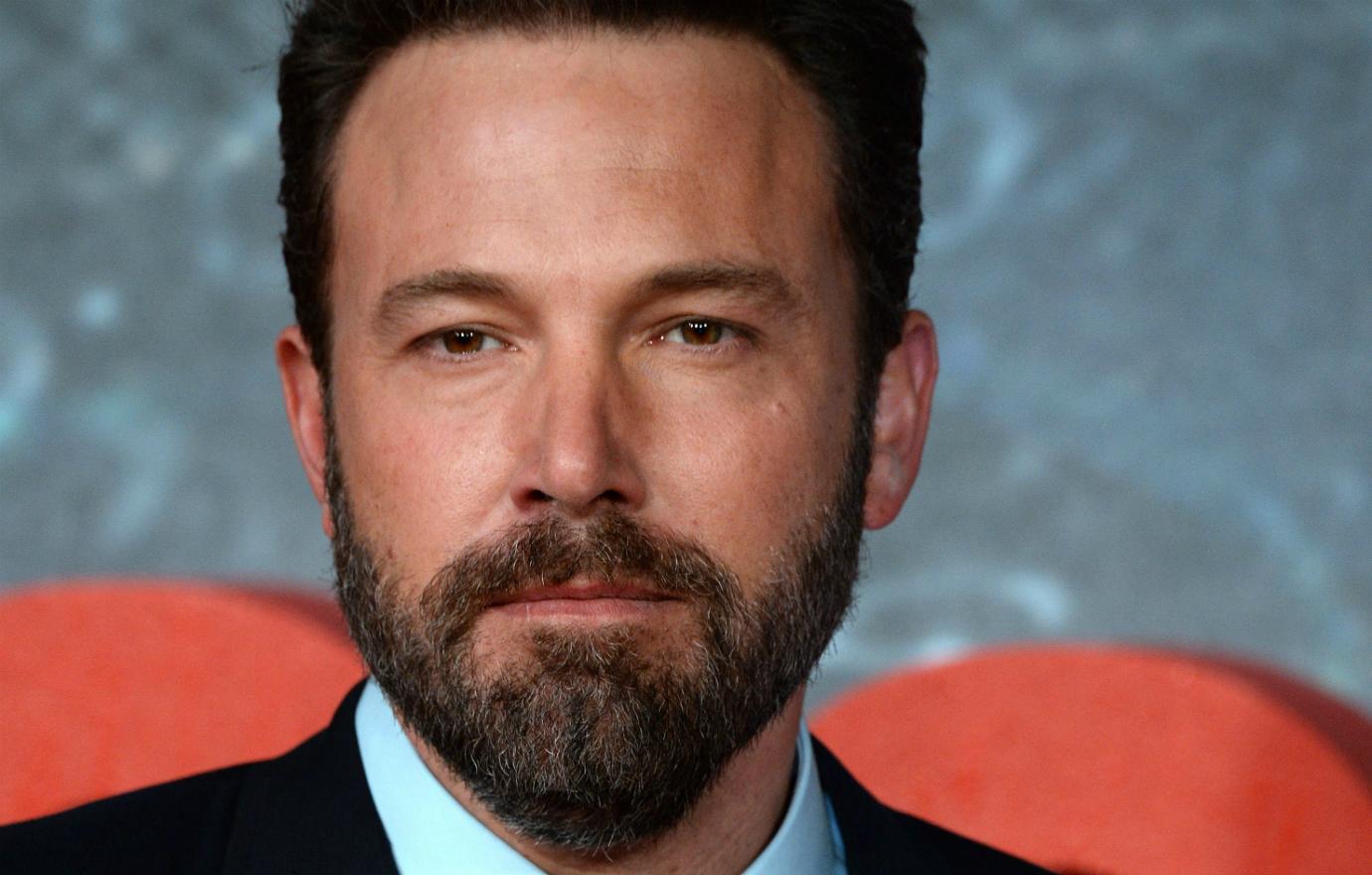 Affleck spoke with Today anchor Hoda Kotb and said that he doesn't mind talking about alcoholism and how he was (and is) an alcoholic. "It's part of my life. It's something that I deal with. It doesn't have to sort of subsume my whole identity and be everything, but it is something that you know you have to work at. I feel like I had a problem and I really want to address it, and I take some pride in that … it's about yourself, your life, your family, and you know people — we encounter these kinds of hurdles and we have to deal with them," he said, as written in Us Weekly.
Article continues below advertisement
October 2019: A "Slip" in Sobriety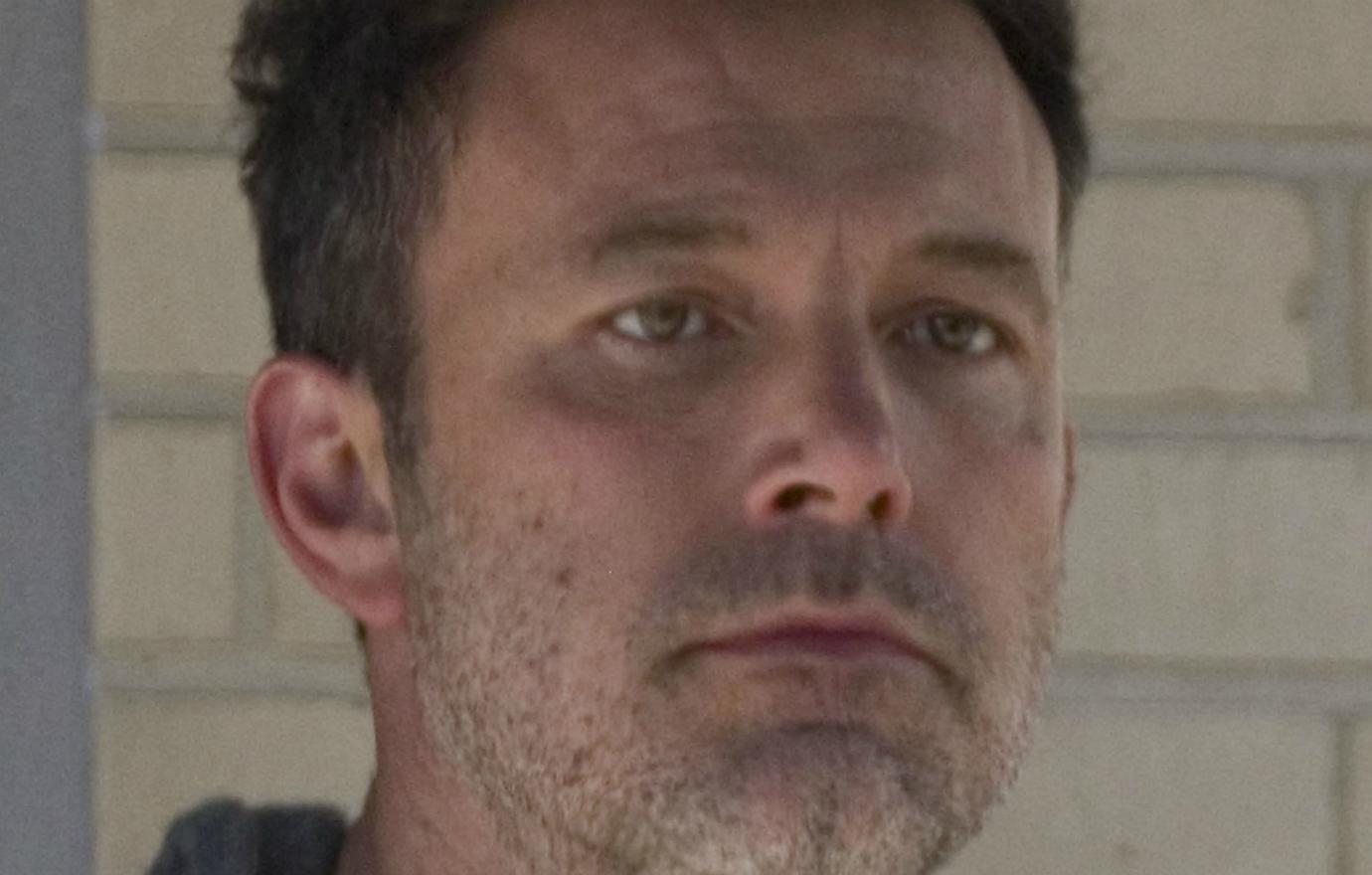 Sadly, it appeared that Affleck had gone back to his old ways at a Halloween party. He addressed the incident to a freelance paparazzi as he headed into Garner's house. "You know, it happens. It's a slip, but I'm not going to let it derail me," he stated of his relapse. As he has said, and as anyone who has struggled with it themselves or had a love one keenly knows, it is an ongoing process. Something he stated in that Instagram post of 2018 seems to embody everything the actor has experienced and will live through until his dying days. "As I've had to remind myself, if you have a problem, getting help is a sign of courage, not weakness or failure."
Article continues below advertisement
January 2020: "Being Healthy"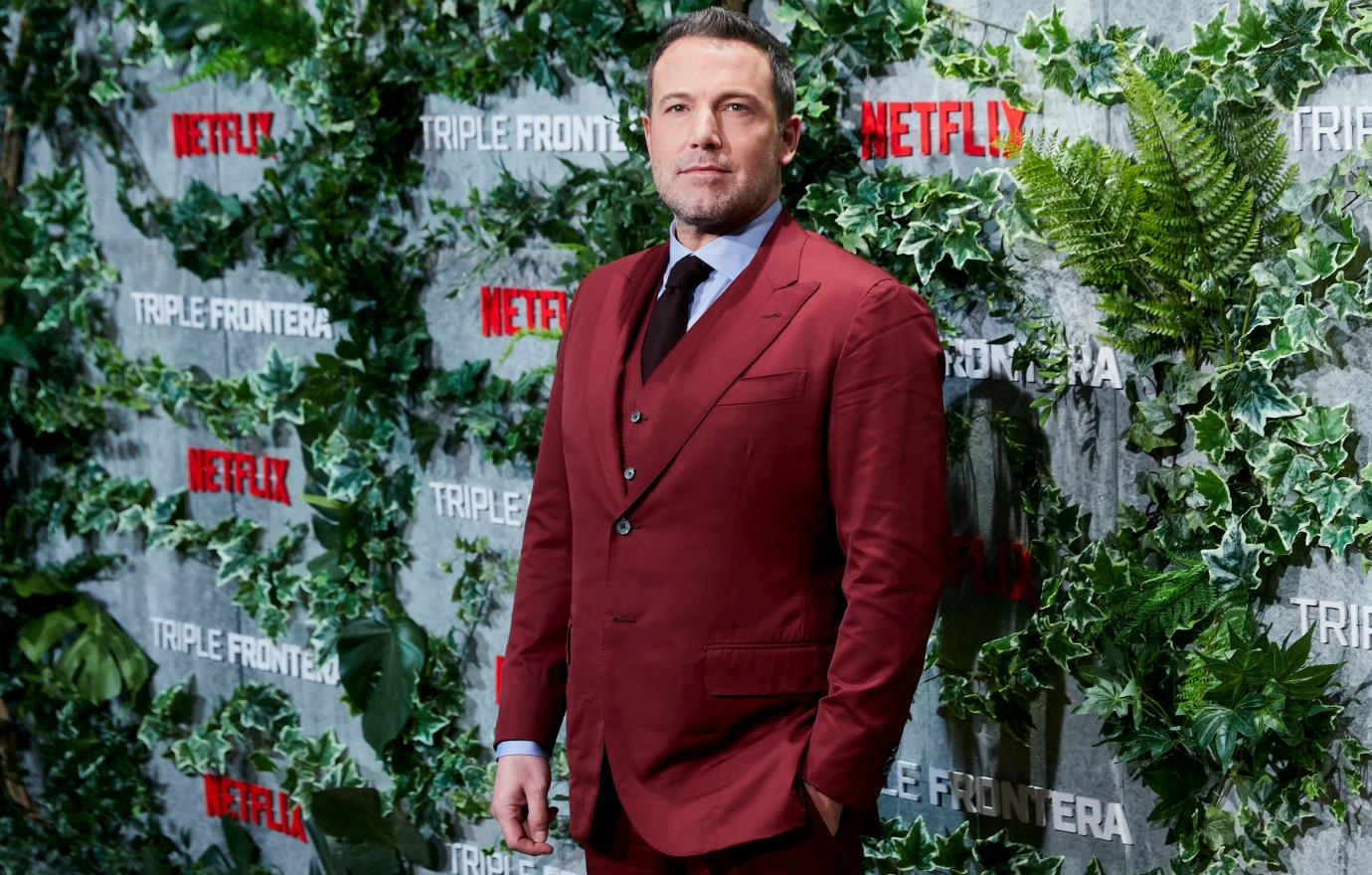 Us Weekly checked in with the actor, and he reported that the New Year was going to bring out the best in him. That "New Year, New You" sentiment that rings in each new year was something that Affleck was taking to heart as he sat ready to face 2020. A source close to Affleck told Us Weekly that "being healthy" was his driving force for the New Year. "He's working out two hours a day," the source told the magazine. He's also reportedly "eating right and exercising."
Article continues below advertisement
March 6, 2020: Coming "Back"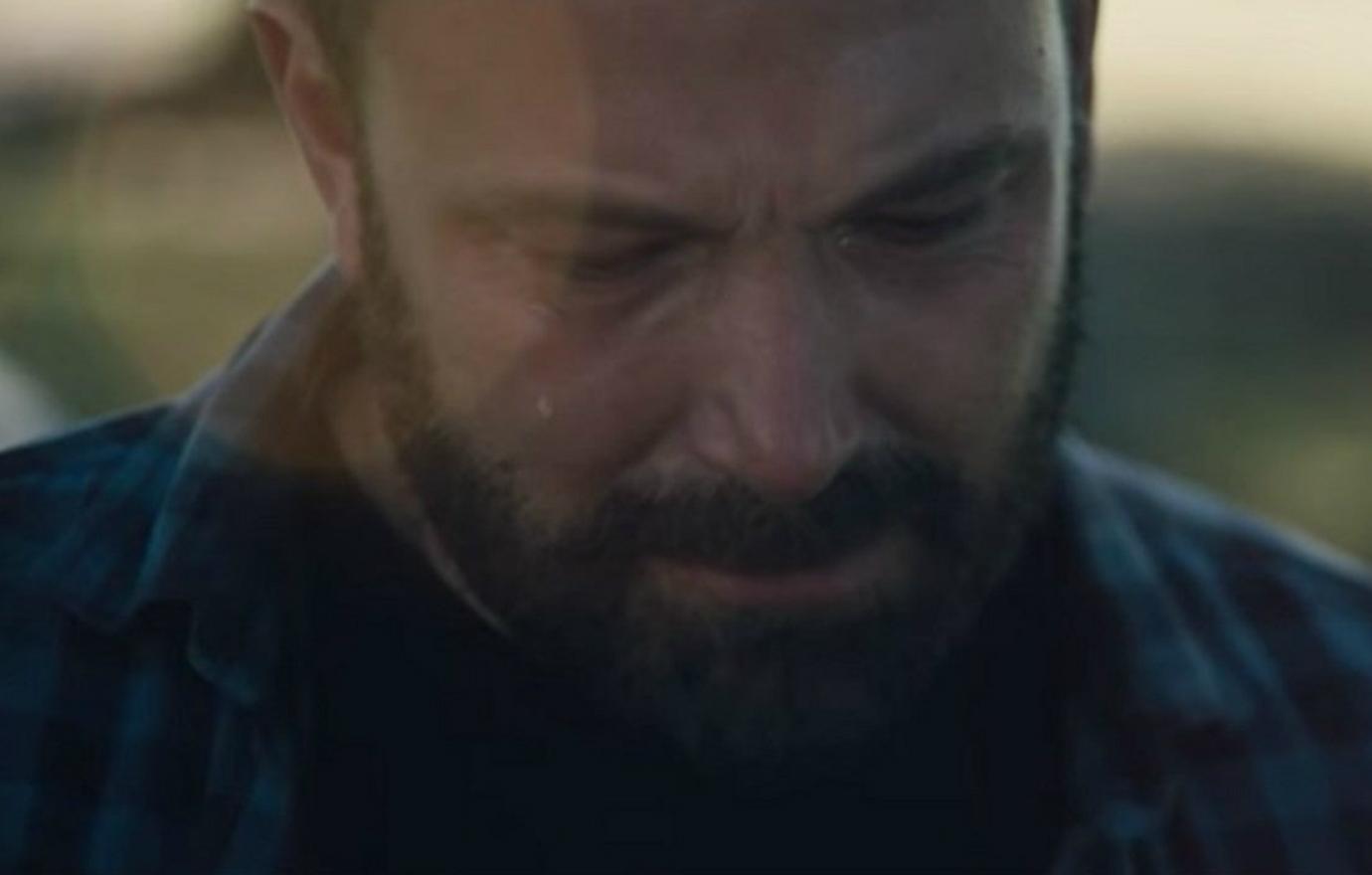 Affleck will be back on the big screen in early March in a new film. The Way Back tells the story of an alcoholic former high school basketball star who is tapped to be the school's varsity coach when the current team's leader has a heart attack. As he previously stated, he is not ashamed to discuss alcoholism because if he can help one person, it's been all worth it. This film has likely faced a whole lot of his own demons and will likely resonate with those who need help.