A Cry For Help! These 44 Celebrities Have Been In And Out Of Rehab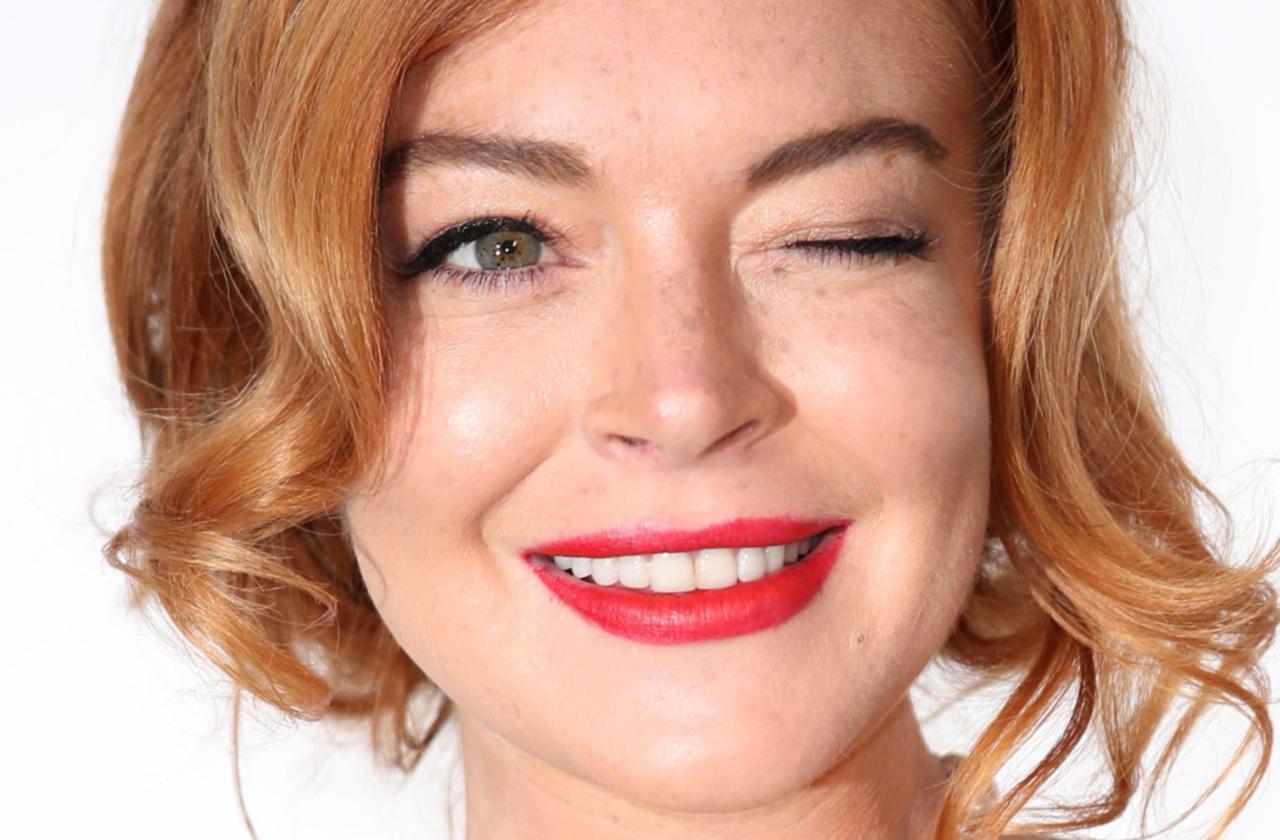 Alcoholism and drug addiction. Mental Illness. Exhaustion. These are just a handful of the reasons so many celebs end up in rehab. With countless facilities in and around Los Angeles, there is ample help available for those seeking treatment.
But it's a long road to recovery and not everyone makes it to the other side. Fortunately, most of the stars who are unsuccessful with their first trip to rehab are welcomed back for a second chance with open arms.
Article continues below advertisement
But others have a harder time getting their image back to what it once was. Many factors contribute to this, but attitude plays a large role. The celebrities who come back ready to be vulnerable about their mistakes and generous about helping others tend to fare the best.
MORE: LINDSAY LOHAN ATTENDING 'MEAN GIRLS' BROADWAY PERFORMANCE AFTER TINA FEY SNUB
These 44 celeb's post-rehab lives run the gamut. Some enjoyed comebacks that made life before rehab pale in comparison, and others struggled to get back into the good graces of the public eye. And still for many of these stars, their future remains to be seen.
For those who suffer from addiction, recovery is a lifelong battle. But with the help of rehab programs—most with whooping fees costing more than a four-year college for a single month of treatment—many stars come out on the other side refreshed and ready to take on the world.
But with a ton of popular, elite treatment centers to choose from, many offering a majorly swanky experience, it's surprising any stars say "no no no" to rehab.
Get the exclusive celebrity scoop on all the stars you love before any of your friends by subscribing to our new podcast Straight Shuter below!
1. Lindsay Lohan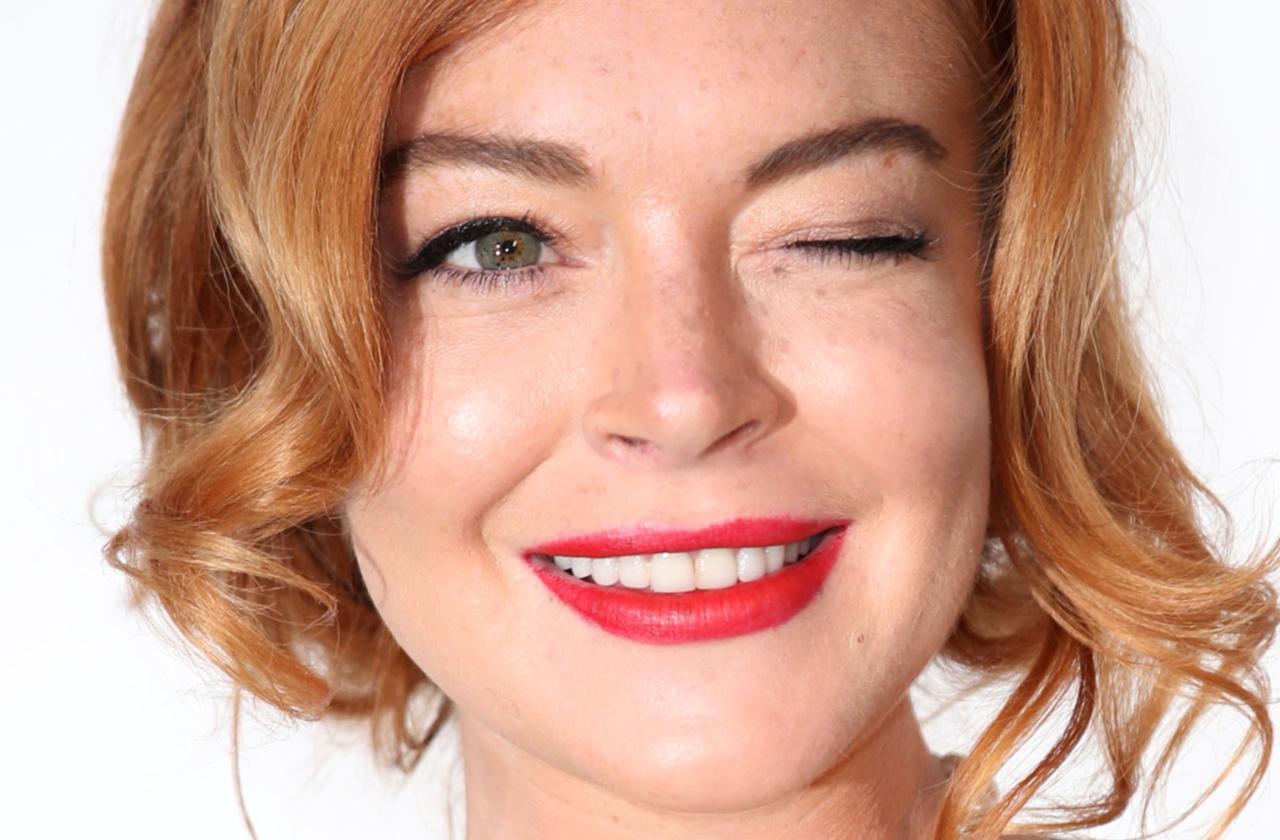 Lindsay Lohan started out squeaky clean, starring in family comedy, The Parent Trap in 1998. But by 2007, the star went from being the girl next door to being the girl in the room next door…at rehab. Lohan has been in rehab to receive assistant for drug and alcohol addiction, as well as mental health. In addition to at least 9 stints in various rehabs in the last decade starting with Wonderland Center in Los Angeles, and continuing with time at Betty Ford, Promises in Malibu, and Cliffside Malibu, Lohan has become increasingly known for being unpredictable and failing to follow through with court-ordered rehab and counseling. The young star has served jail time and has been charged with DUI, grand theft, and possession of cocaine. As of 2018, she has been caught by multiple sources talking about her comeback. Meanwhile, she is living in Dubai and is enjoying a life outside of the constant view of paparazzi.
2. Corey Feldman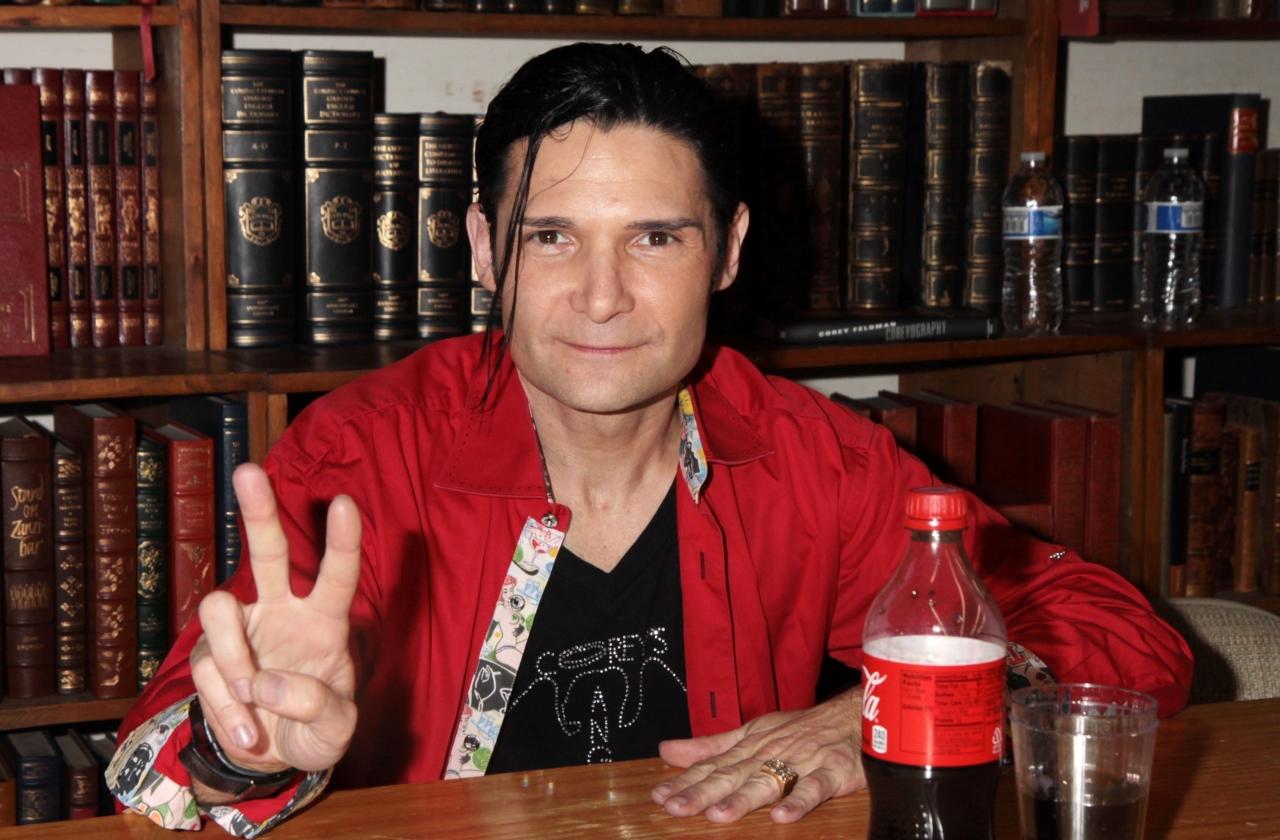 Corey Feldman is among the most controversial stars in Hollywood with a reputation fit for hours of water cooler discussion. Though he has found some support for his recent work to create awareness around sexual violence in Hollywood, he's racked up even more criticism. After years of alleged abuse at the hands of predatory Hollywood producers, the tragic loss of close friends Corey Haim and Michael Jackson, and a tumultuous relationship with his family, anyone surprised to see the star struggle has not been paying attention. Feldman started abusing substances in his early teens and took take time off his busy acting career to go to rehab. His most notable stay was 10 months at Cri-Help in North Hollywood, where he received counseling to help him learn to cope with his experiences surviving sexual abuse. In more recent years, he has been suspected of abusing substances, but Feldman has reported that he has been sober for decades.
3. Britney Spears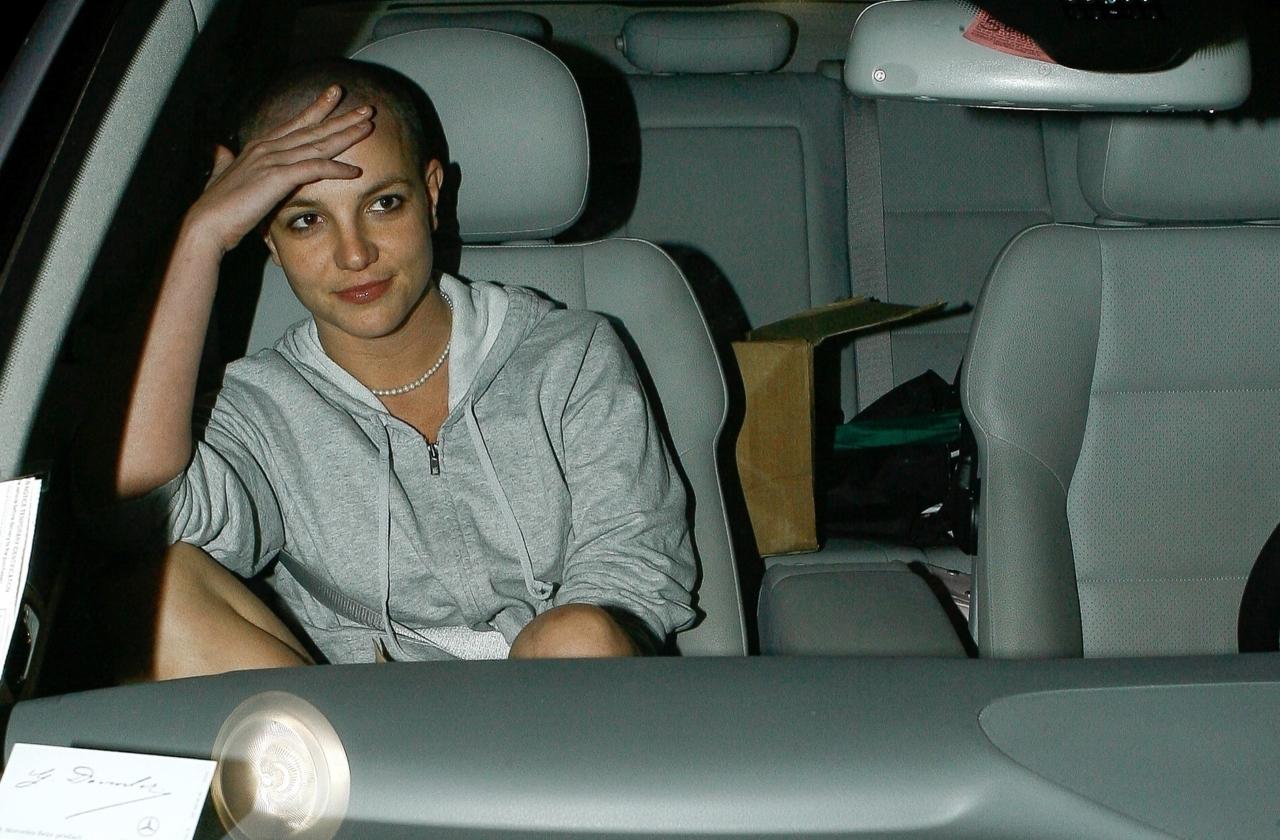 After a major public unraveling in 2007, Britney Spears has largely taken back her throne. For many fans, she never lost her appeal, particularly superfan Chris Crocker whose infamous video "Leave Britney Alone" garnered international attention. There are many stories out there as to why Spears shaved her head in 2007—some say it was to beat drug tests, and others attributed it to a mental breakdown. Nonetheless, Spears has steadily worked on rebuilding her career. Though a few bumps have occurred along the road, including a less-publicized stay in rehab in 2015, at Promises in Malibu, Spears has still been applauded for her rock hard body and is the 2018 face of French fashion house, Kenzo.
Article continues below advertisement
4. Selena Gomez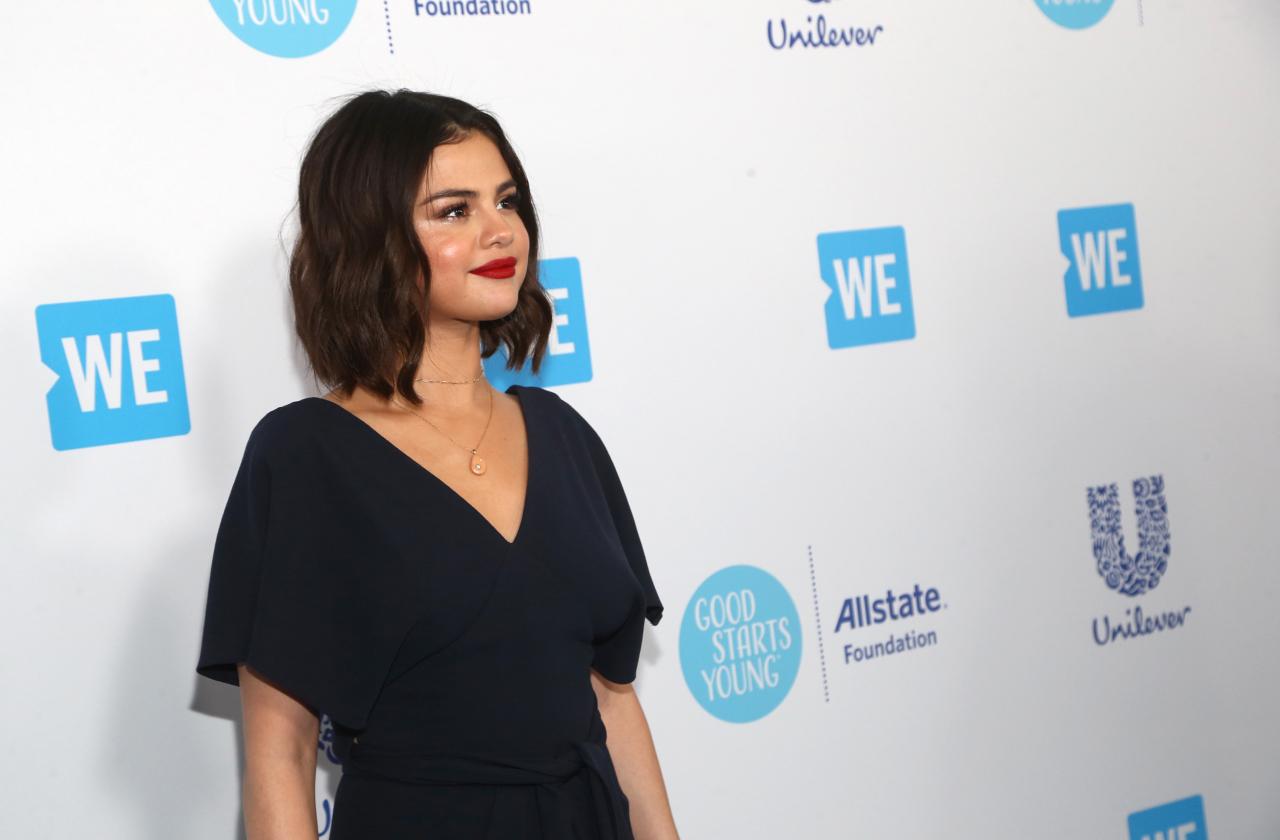 Selena Gomez has dealt with a significant amount of health setbacks in her 25 years, most notably a long battle with auto immune disease, Lupus, and a kidney transplant in 2017. The young star has been outspoken about the important of self-care, and has had multiple stints in rehab in order to cope with stress and keep up her mental and physical health. Her first rehab experience was at Dawn of the Meadows in Arizona in 2014.
Article continues below advertisement
5. Amanda Bynes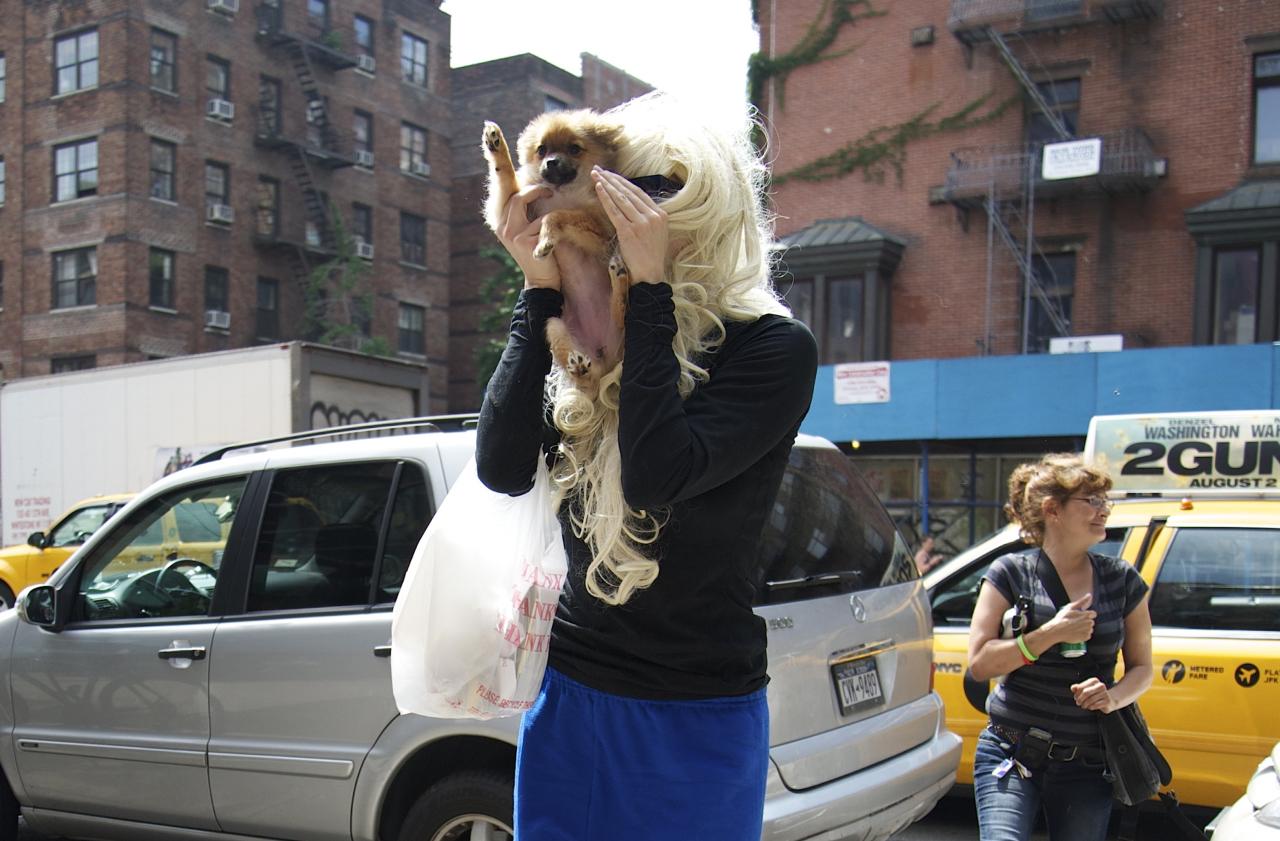 Amanda Bynes began as a child actor and made a seemingly steady transition into being a teen star. From 1996 to the early 2000s, her star was on the rise as she played countless wholesome characters. But Bynes repeatedly commented on how she wanted to branch out of the goody-goody persona, and between 2007 to 2015, Bynes was in and out of the public eye with a myriad of stories of her erratic behavior. Diagnosed with Schizophrenia in 2013, a Malibu treatment center, The Canyon, who normally treat substance abuse, made an exception for Bynes. Over the last few years, Bynes has worked hard to restore her image and in addition to trying to get back into the acting game, has been working toward a degree from FIDM.
Article continues below advertisement
6. Demi Moore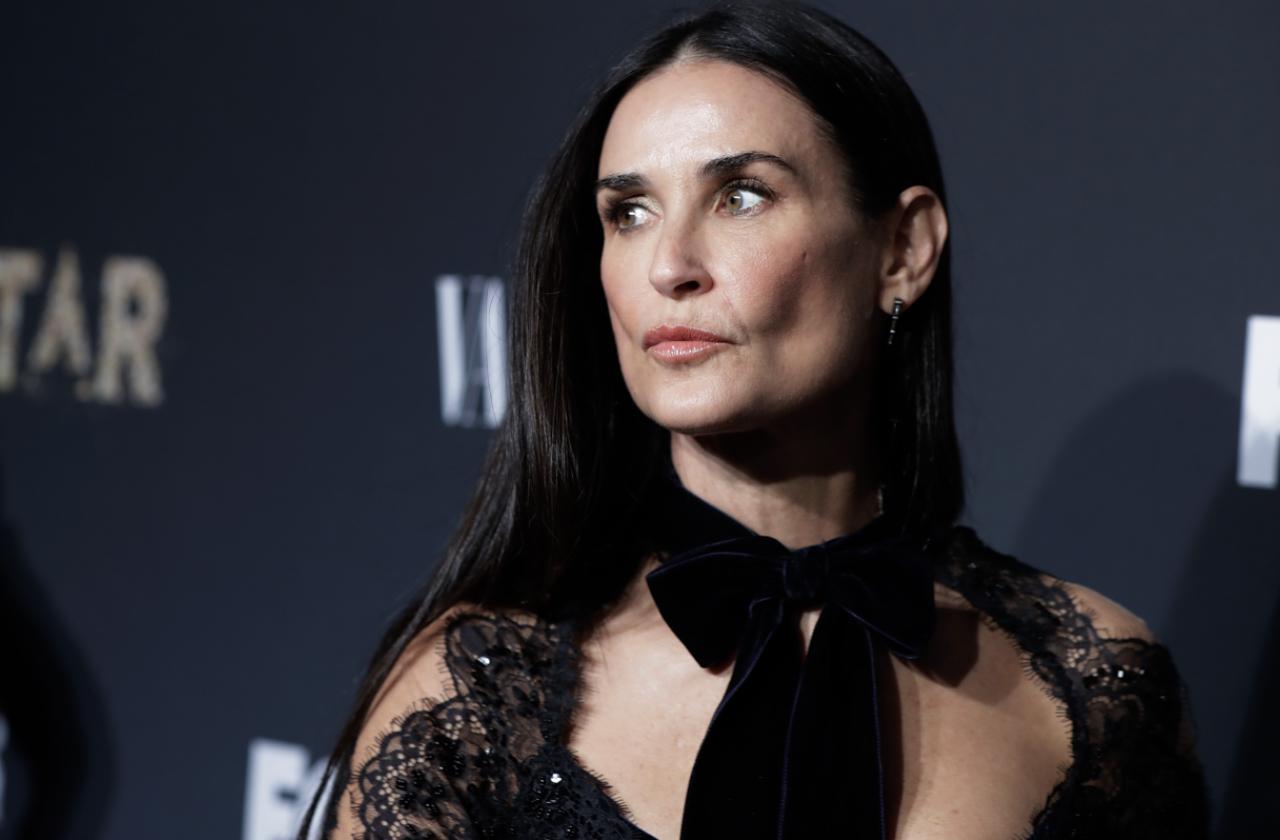 Once upon a time, she was Hollywood's "highest-paid actress." Demi Moore's career has included many ups and downs. The star did some time in rehab back in her brat pack days for drug and alcohol abuse, and returned to treatment for anorexia and drug use in 2012 at the Cirque Lodge rehab in Utah on the heels of her split from Ashton Kutcher. Many speculated on the 15 year age difference between Demi and her (now ex) husband. As of early 2018, Moore has moved on to a new beau, 30 years her junior, Nick Jonas.
Article continues below advertisement
7. Demi Lovato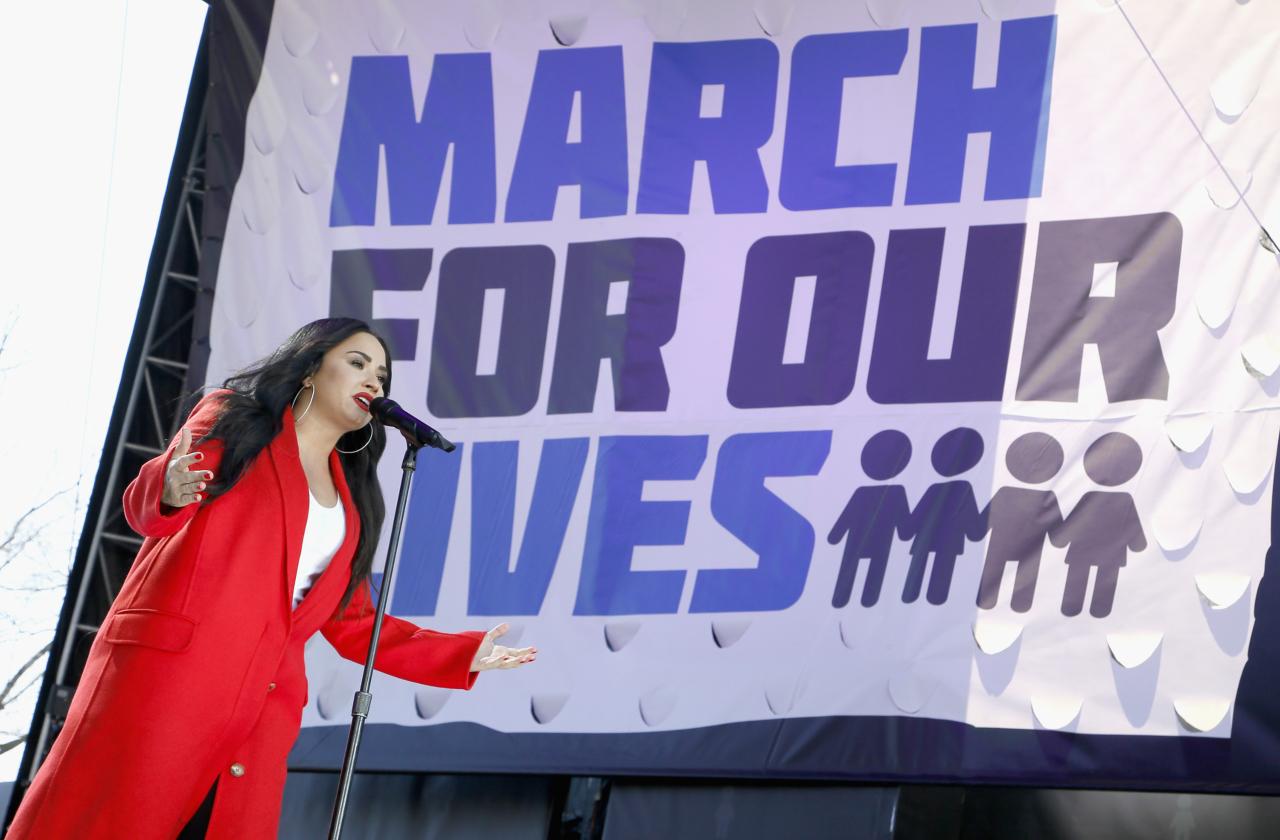 Article continues below advertisement
8. Daniel Baldwin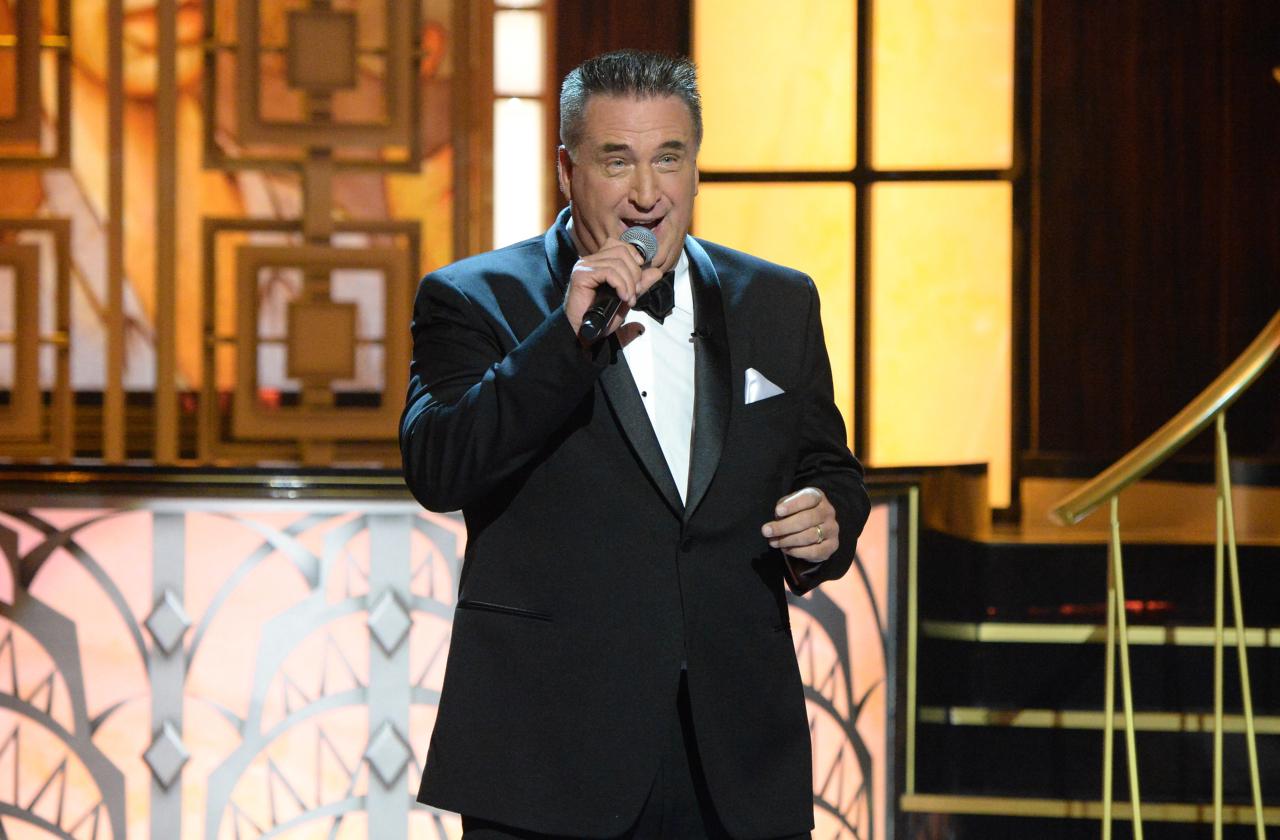 Daniel Baldwin has had a colorful past full of scandals, beginning with the story of when he ran naked through the Plaza Hotel in New York City shouting "Baldwin." The star has had past arrests for drug possession, grand theft auto, and running a red light in traffic and hitting two parked cars at 80 mph in 2006. After 10 stints in rehab, Baldwin credits his experience with SOBA recovery center with his recovery. He also spent many months at Renaissance in Malibu. In 2014, Baldwin released a film called The Wisdom To Know The Difference, and has been vocal about his recovery.
Article continues below advertisement
9. Alec Baldwin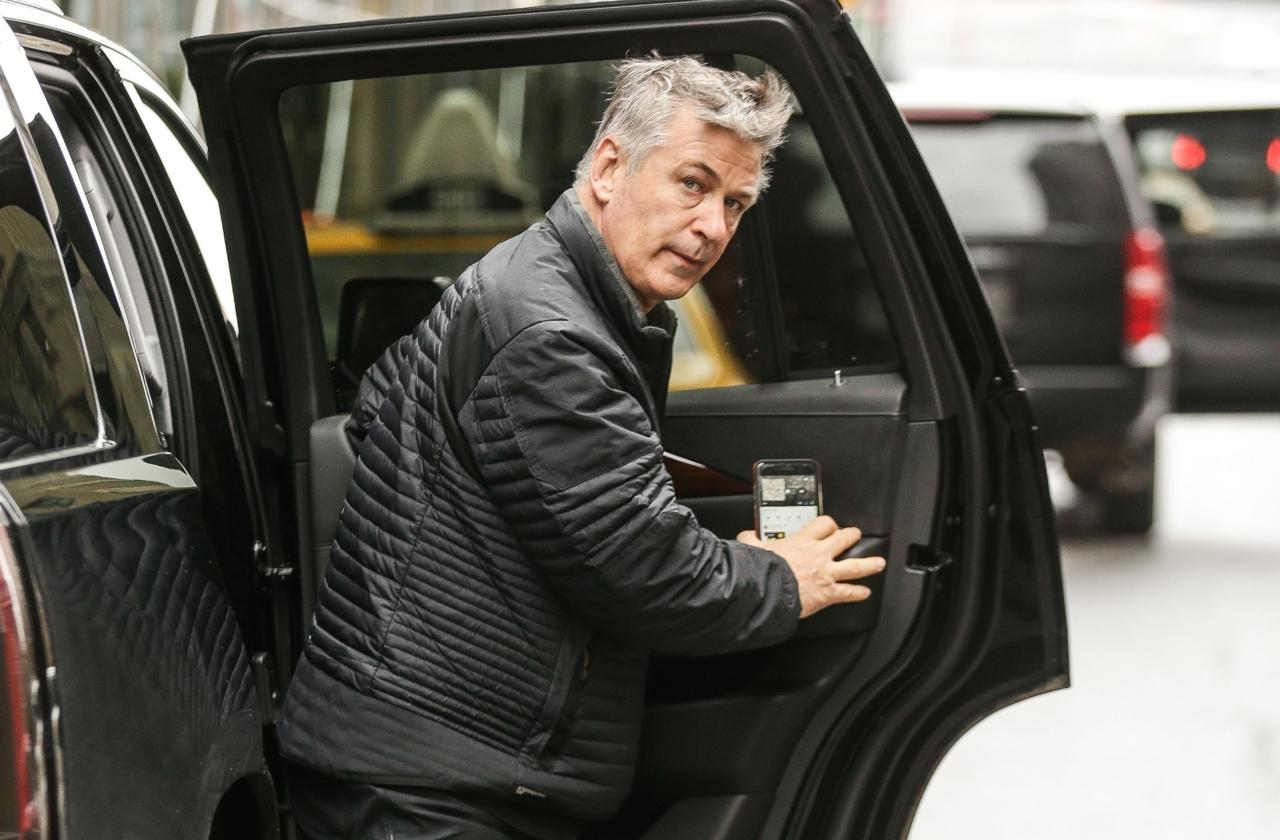 Alec Baldwin, the "most famous Baldwin," shared details of his past in his 2017 memoir, Nevertheless, including the story of his life changing drug overdose in 1984. The star is a born-again Christian and has been sober since Feb 23, 1985, at the age of 27. Baldwin struggling immensely for the two years leading up to his sobriety.
Article continues below advertisement
10. Ben Affleck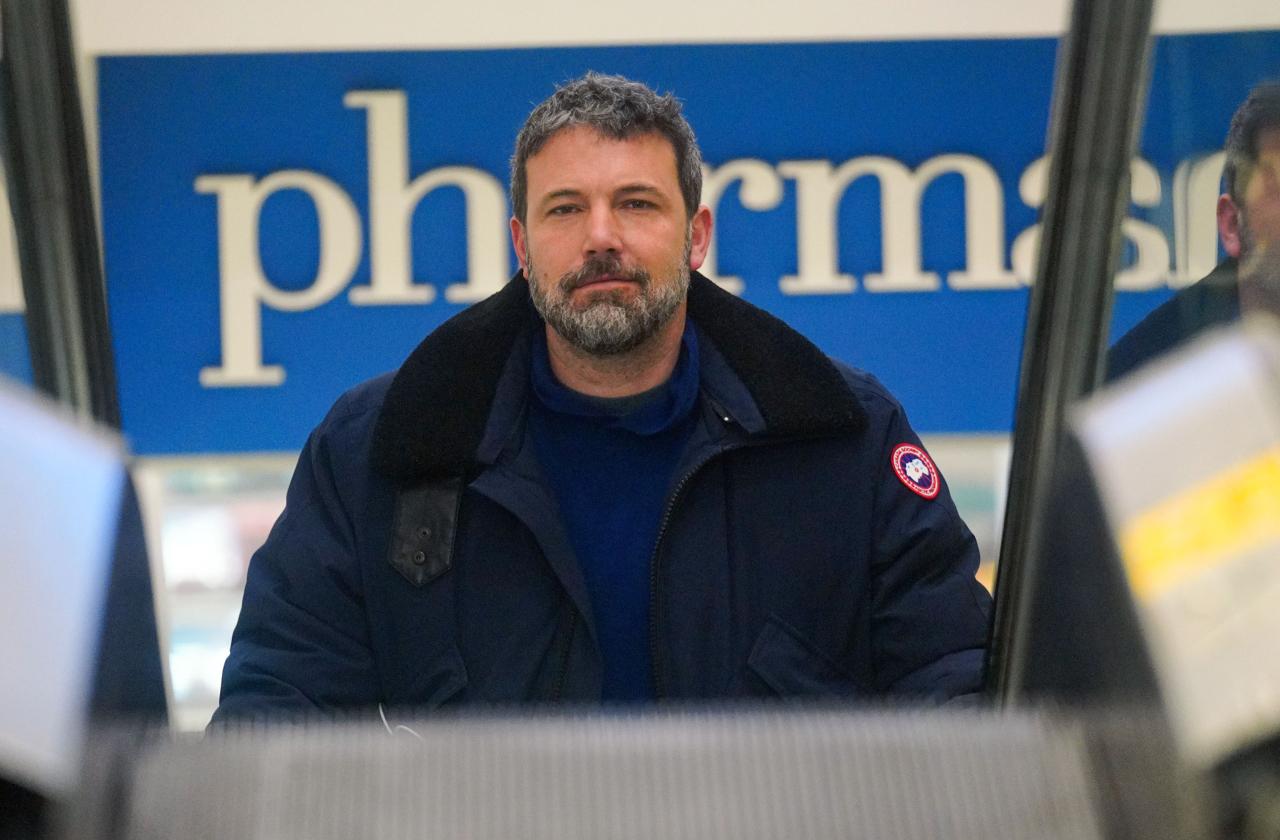 After issuing a public apology to actress Hilarie Burton for an act of sexual misconduct, Ben Affleck checked himself into Passages in Malibu. Affleck had three stays in rehab in 2017, and has reportedly completed treatment for alcoholism with the support of his ex, Jennifer Garner, his brother Casey Affleck, and his girlfriend Lindsay Shookus.
Article continues below advertisement
11. Andy Dick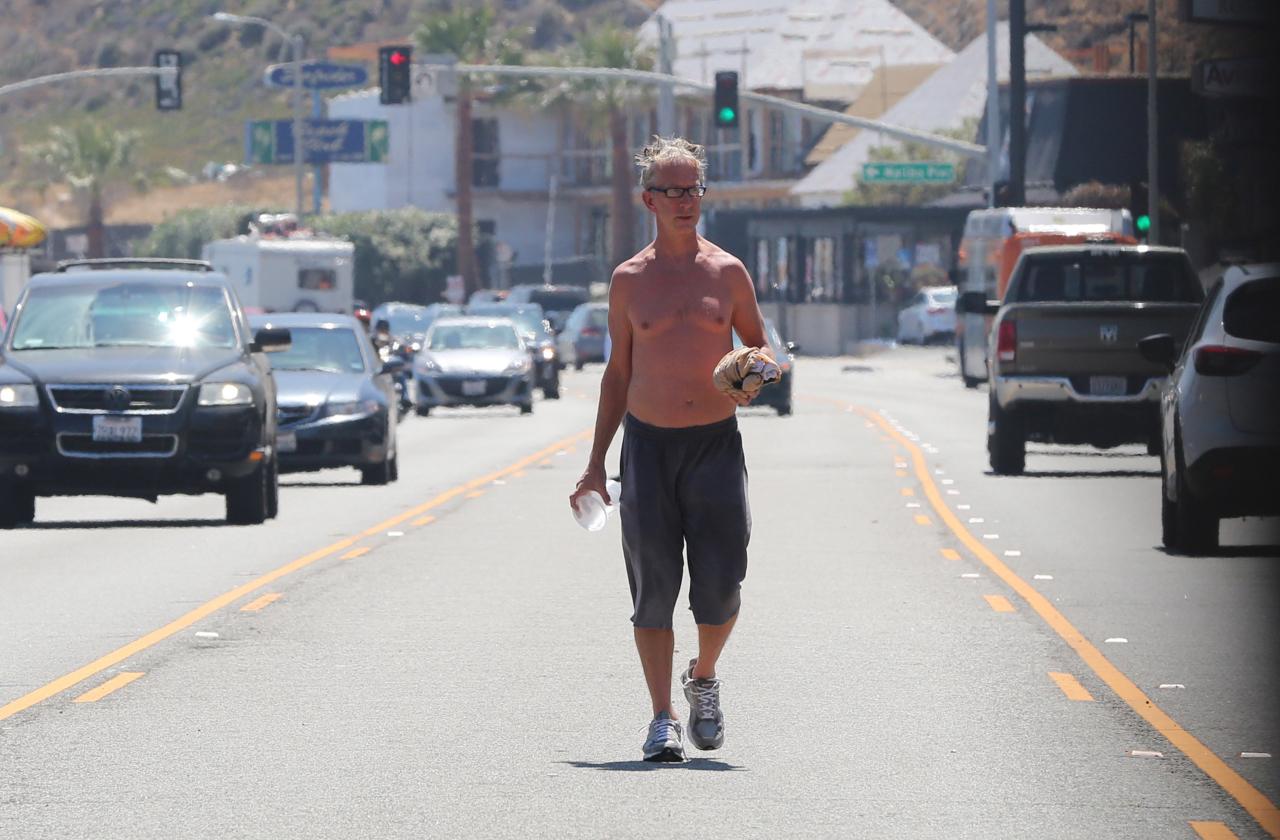 Article continues below advertisement
12. Matthew Perry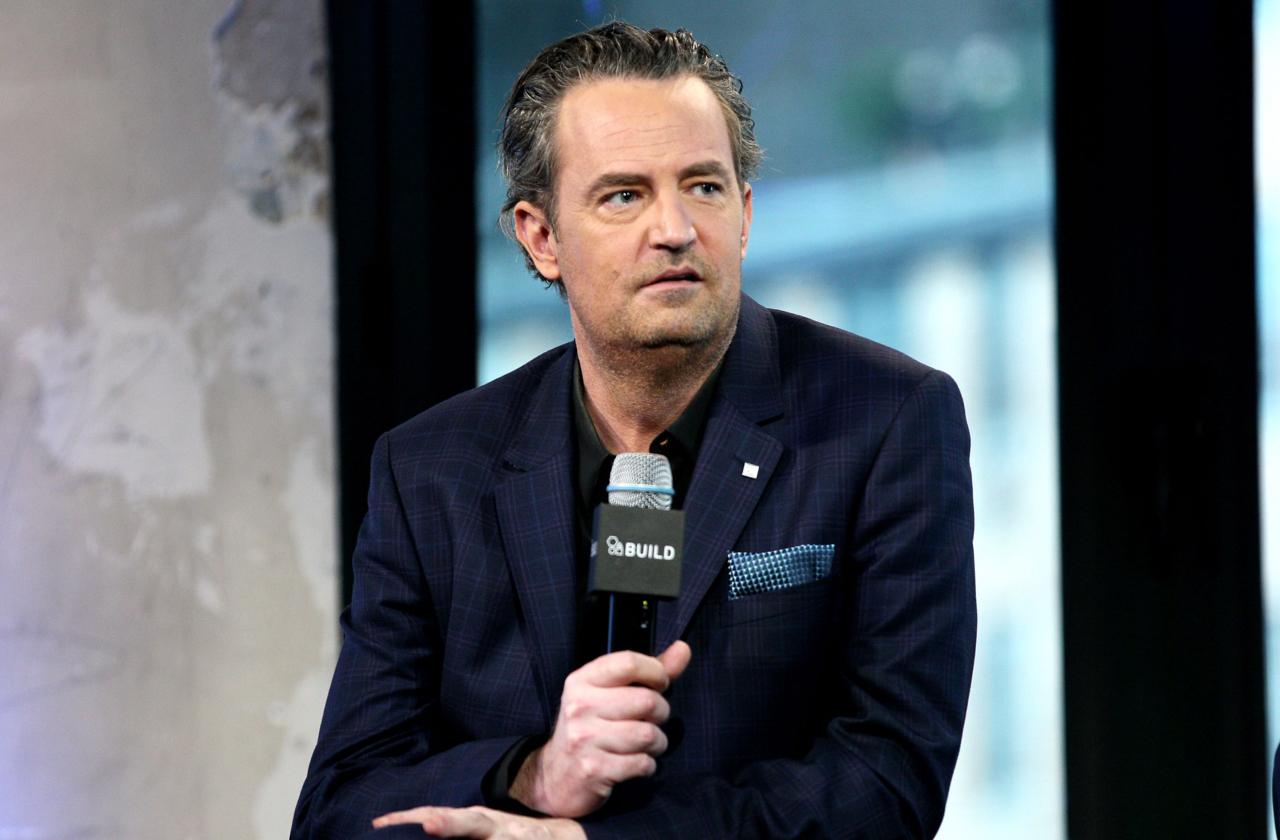 Matthew Perry, one of America's favorite Friends, struggled with drugs and alcohol and reportedly spent his years on set in a constant hangover. His prescription drug abuse began shortly after being prescribed pain pills after a jet ski accident in 1997. He had three stints in rehab between 1997 to 2011, starting at Minnesota's Hazelden Foundation rehabilitation center. In 2013, Perry turned his Malibu mansion into a sober house for men. He received the Phoenix Rising award from rehab, Phoenix House in 2015, though, he stated, they were the ones deserving of the honor.
Article continues below advertisement
13. John Stamos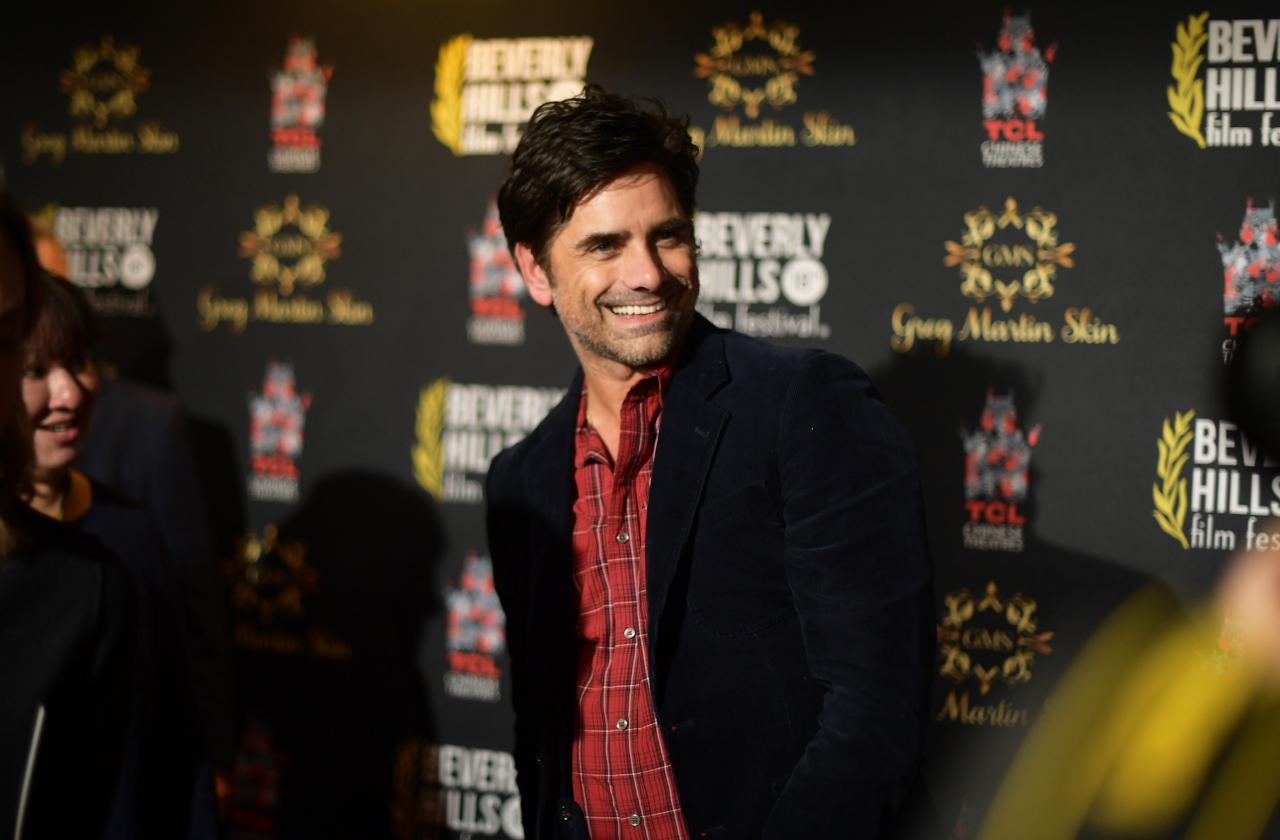 After a June 2015 arrest for driving under the influence, John Stamos sought help at a rehab facility to get clean from alcohol abuse and prescription drugs. The Full House star took his mother's 2014 death hard, exacerbating his existing substance abuse issues. Stamos has long since gone back to making headlines for his good looks instead of his (past) bad behavior, and the star showed major remorse and regret for his DUI. Stamos had previously spoken up about his desire to have a child. His wish came true in 2018 with wife Caitlin McHugh.
Article continues below advertisement
14. Heather Locklear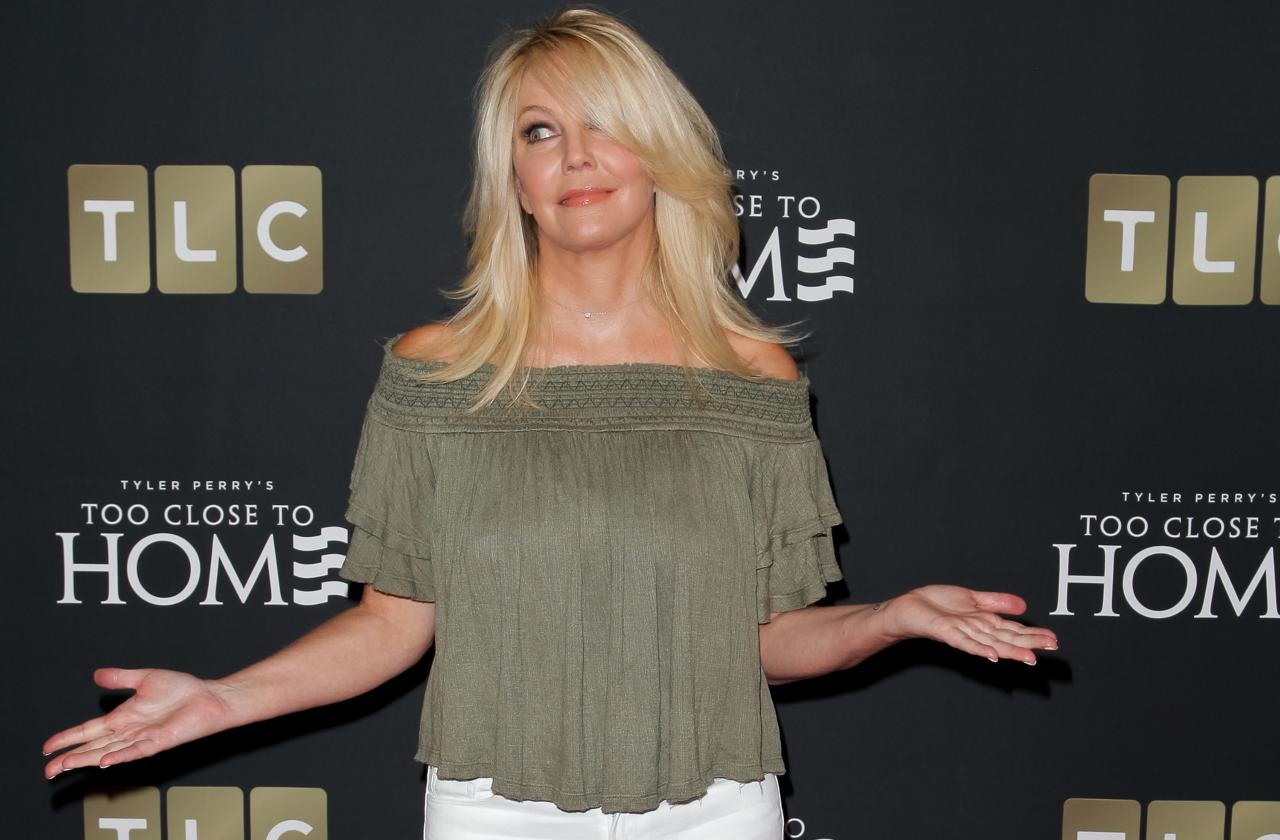 Heather Locklear has struggled with depression and addiction for years. In March of 2018, Locklear took a month to get some help in a rehab facility. Over the last decade, the Melrose Place star has been in the news for several charges from felony misdemeanor battery and domestic violence to obstructing a police officer and driving under the influence. Sources say that she has finally gotten sober and has returned to her boyfriend, Chris Heisser (possibly not the best thing for her as Heisser was arrested for driving under the influence in April 2018).
Article continues below advertisement
15. Amy Winehouse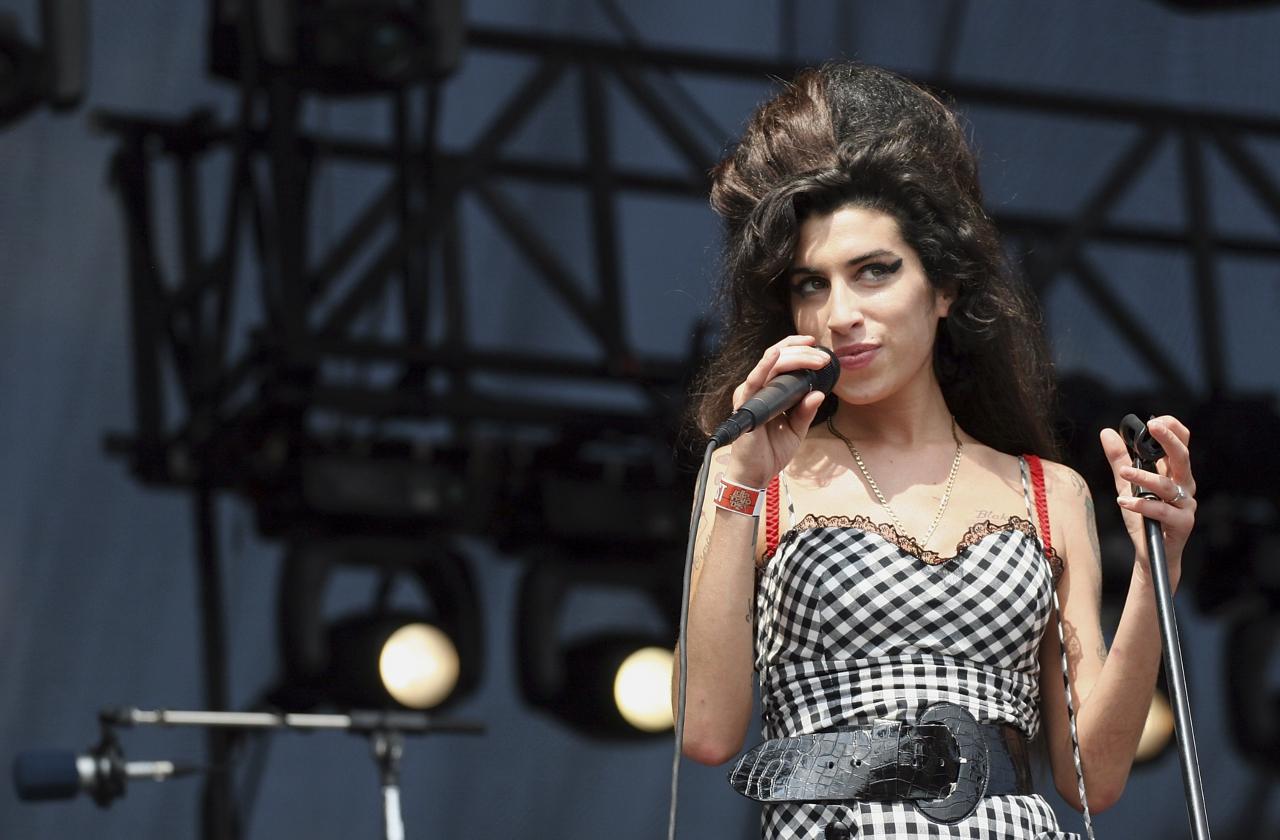 In spite of the lyrics of her hit song, "Rehab," late singer, Amy Winehouse, did go through treatment multiple times. The star struggled with alcohol and drug addiction and ultimately passed away in 2011 at the age of 27 from alcohol toxicity.
Article continues below advertisement
16. Jodie Sweetin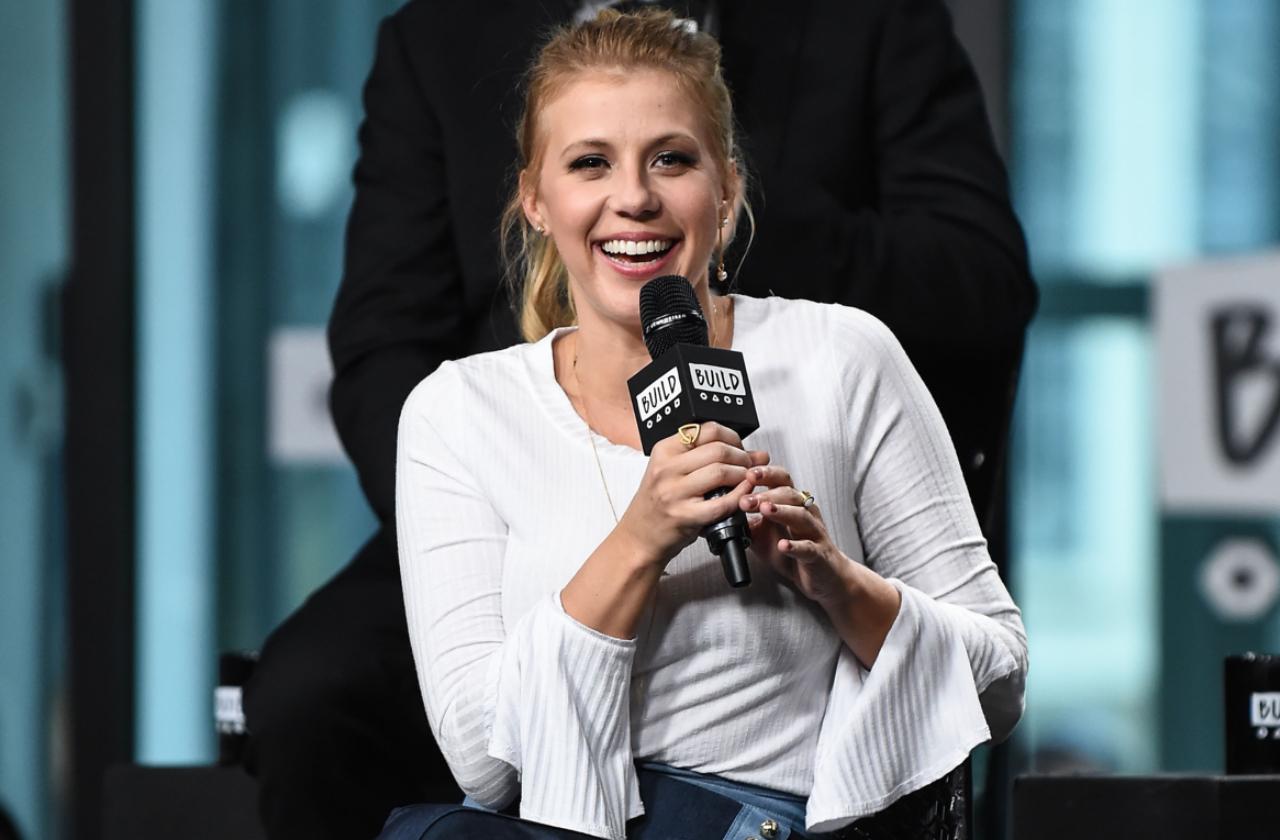 Jodie Sweetin, America's favorite middle child (from Full House fame) is back in the public eye with reboot, Fuller House. But the star had several rough years in between, battling drug and alcohol addiction and going through multiple 12-step and rehab problems. Six weeks of treatment at Promises in Malibu helped Sweetin get her life back on track. She got sober in 2008, but had a relapse in 2013. By and large, Sweetin has seemed to have gotten it back together in spite of a few setbacks along the way.
Article continues below advertisement
17. Macauley Culkin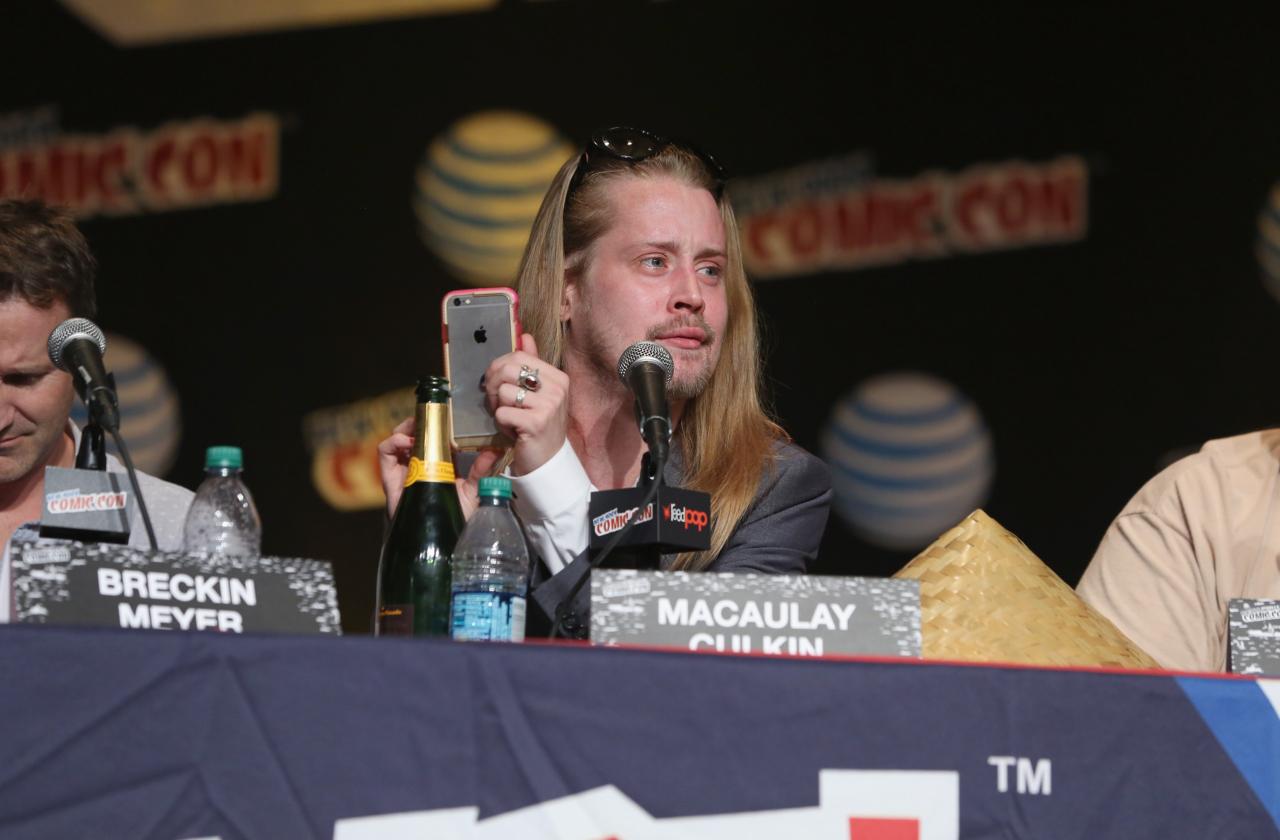 Macauley Culkin seems to have made it past the rough times he has become known for. The child star, most famous for 1990 hit film, Home Alone, enjoyed a few years of fame, but ultimately spent years in the press for a lot more than his acting. Past girlfriend Mila Kunis spoke of how difficult it was for him to be out in public because of crazed fans' reactions. Culkin has spoken out about false rumors about his supposed $6K a month drug habit. Though he has spent the in rehab in the past, the star has done the work to get better and was labeled as having the "best makeover of 2017."
Article continues below advertisement
18. Ozzy Osbourne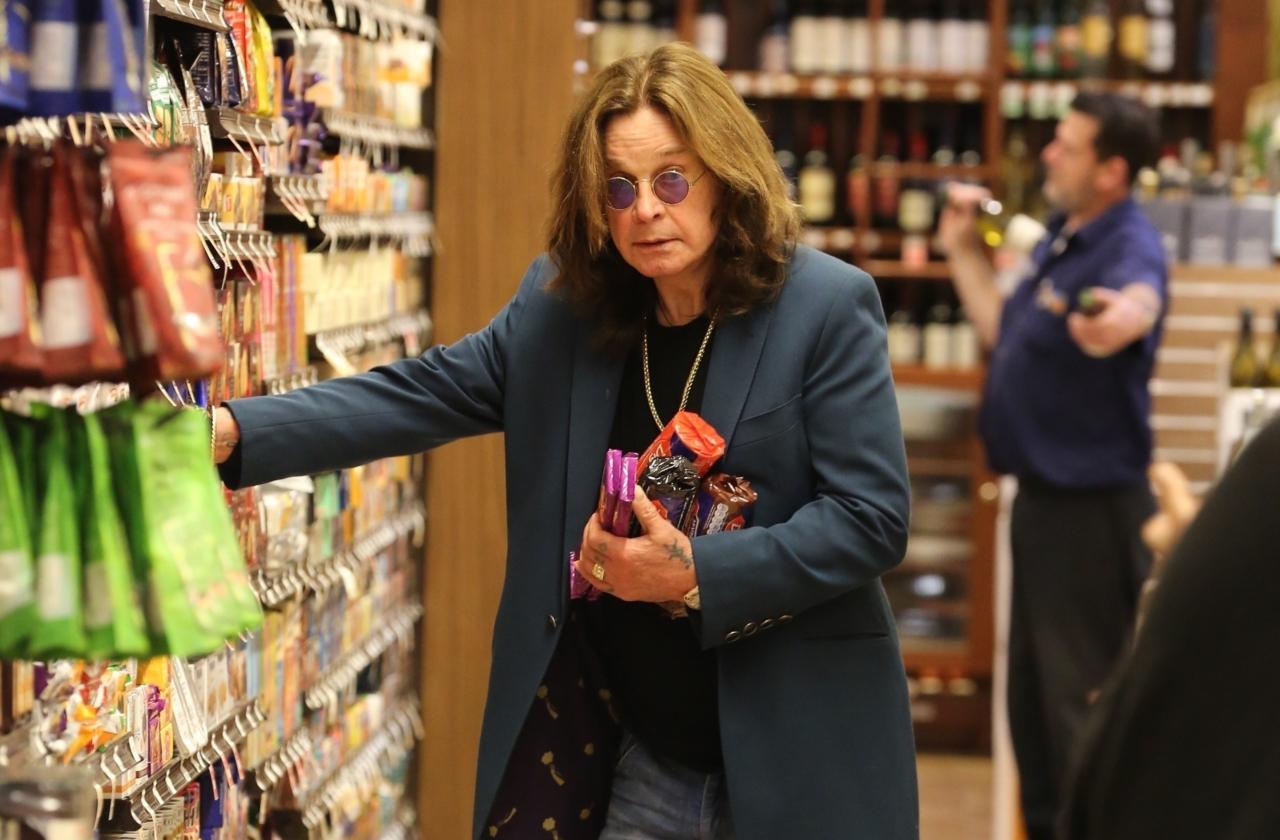 Heavy metal legend, Ozzy Osbourne's history with drugs and alcohol is long. The 69-year-old singer has been in and out of rehab for substance abuse several times, but captured media attention about his sex addiction in 2016. Osbourne has called it the worst addiction he's had to deal with, and his recent extramarital affairs almost ended his long marriage to Sharon Osbourne. At his wife's demand, Ozzy has finally sought counseling for his sex addiction. Ozzy and Sharon remain married and he has been sober since 2012 after hitting rock bottom and waking up (multiple times) covered in his own urine and in a gutter. He had a relapse in 2013, but got right back on track and has remained devoted to his recovery.
Article continues below advertisement
19. Jamie Lee Curtis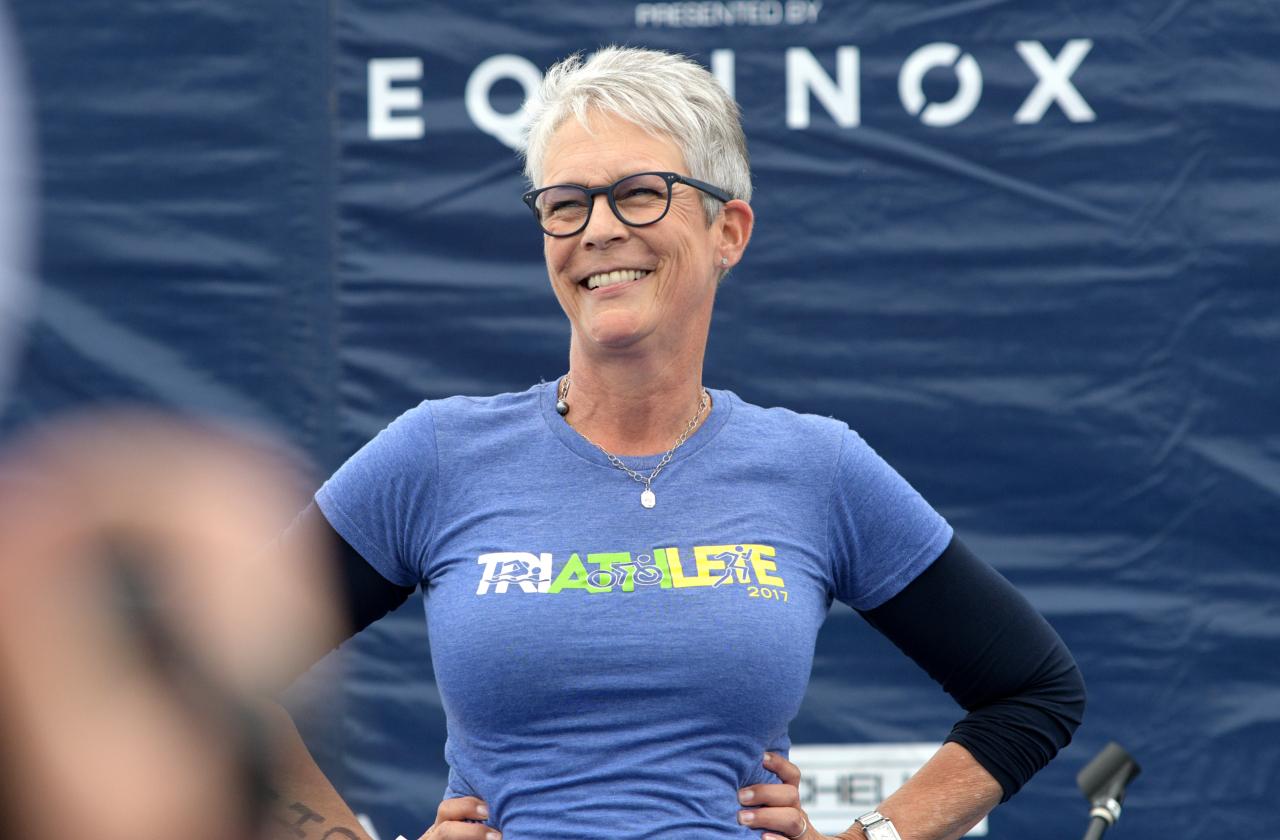 Jamie Lee Curtis proudly called her recovery from drug and alcohol addiction her greatest achievement. Her addiction came about in her mid-30s after an operation. Curtis has been sober for almost two decades and is proud to have conquered her addiction—a major feat for anyone, but even bigger because addiction runs in her family. She has gone on to help educate students about substance abuse.
Article continues below advertisement
20. Robert Downey, Jr.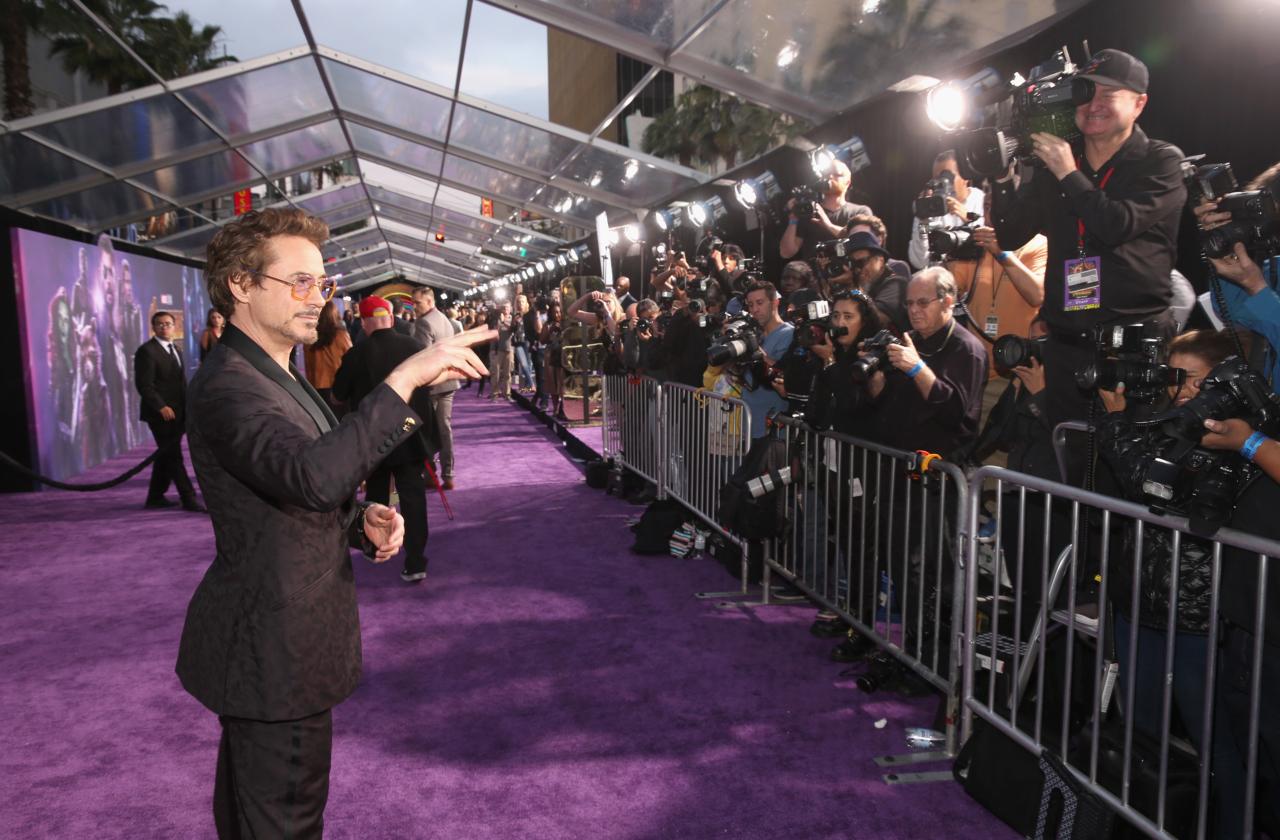 Robert Downey, Jr. has received most of his recent press for his role as Tony Stark in Marvel's Iron Man series, but the actor spent many years spiraling due to his incessant drug use. Downey finally got off drugs in 2001, but back in the day, he made major headlines and did time in prison as a result of his erratic behavior. In 1996, Downey was discovered naked in a neighbor's son's bed, which was thankfully empty at the time of his little nap. After that event, known as the "Goldilocks Incident," Downey escaped through a window at the Exodus Recovery Center in Marina Del Rey. He served about 18 months in prison at the end of the 1990s, and is perhaps, the best living proof that celebrities can make a complete turnaround.
Article continues below advertisement
21. Gerard Butler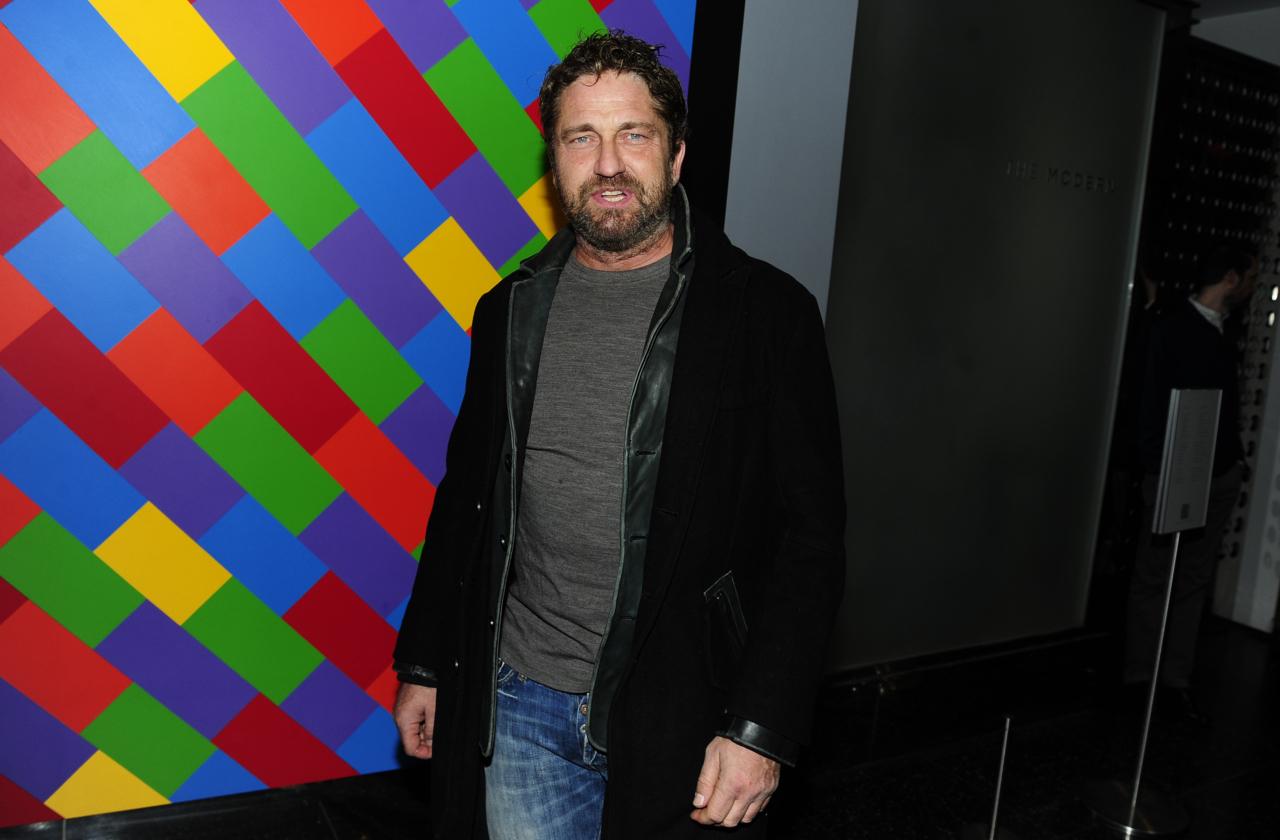 Gerard Butler got sober after a three week stay at Betty Ford in 2011. His addiction to painkillers was initially sparked by a surfing accident.
Article continues below advertisement
22. Kelly Osbourne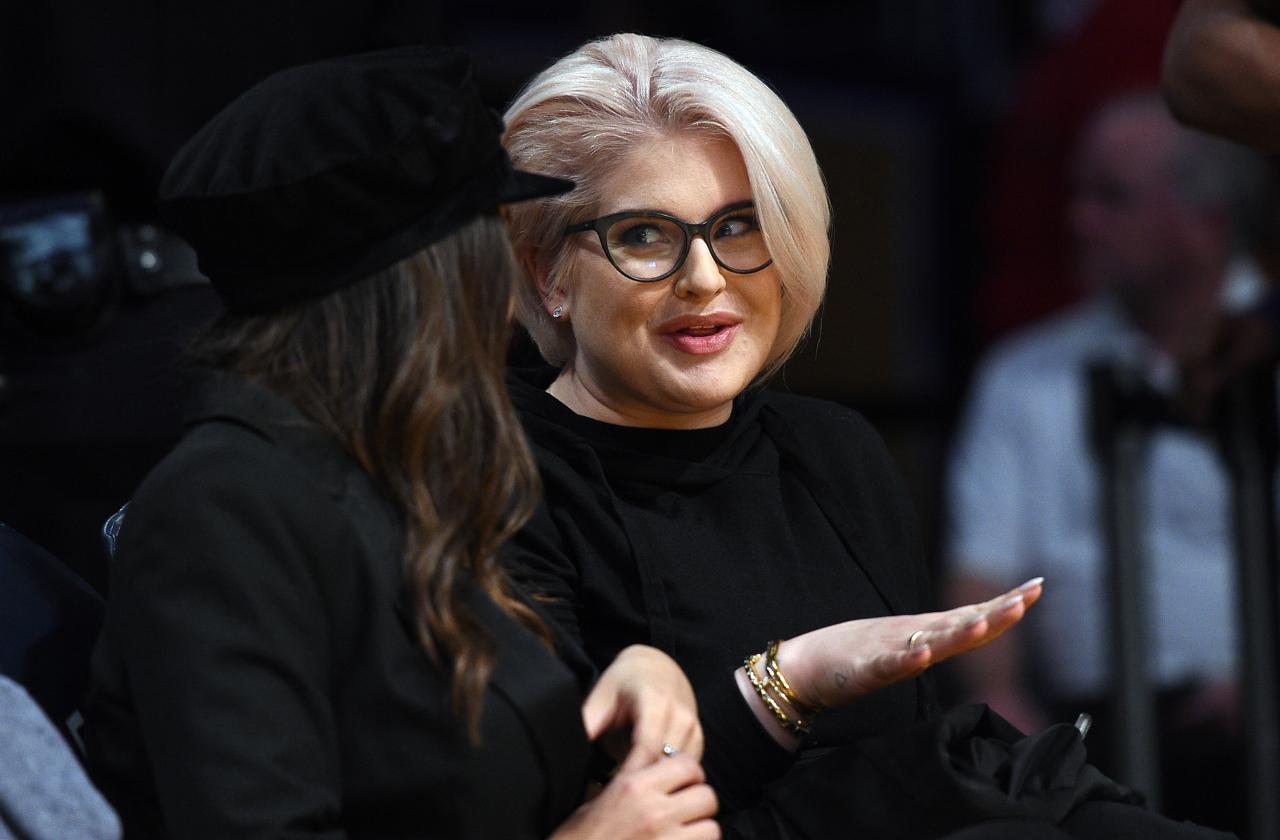 Kelly Osbourne was checked into rehab in 2004 and 2009, by her parents Sharon and Ozzy Osbourne. There was a time when she was taking dozens of Vicodin on a daily basis. Osbourne has become a vocal activist, particularly for the LGBTQ community.
Article continues below advertisement
23. Drew Barrymore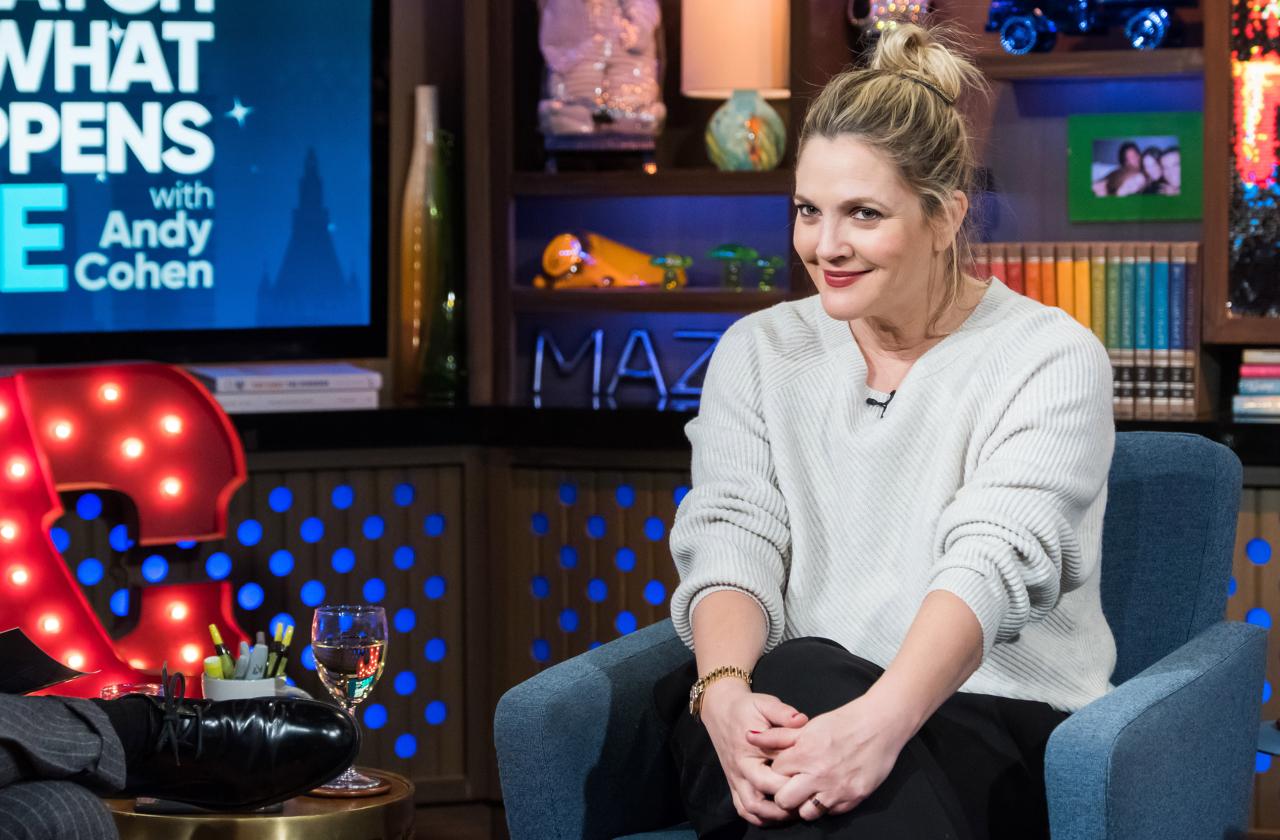 Drew Barrymore started her acting career as a little girl and her drug problem began as a preteen, trying cocaine as early as 12-years-old and alcohol years before that. She had two stints in rehab. Her first rehab experience took place at the ASAP Family Treatment Center in Van Nuys. At age 13, Barrymore's mother took off and left her alone in an institution alone for a-year-and-a-half. In spite of some rocky years, Barrymore has had a thriving film career since the mid '90s, and she currently plays a character with a craving for brains in Netflix Original, The Santa Clarita Diet.
Article continues below advertisement
24. Nicole Richie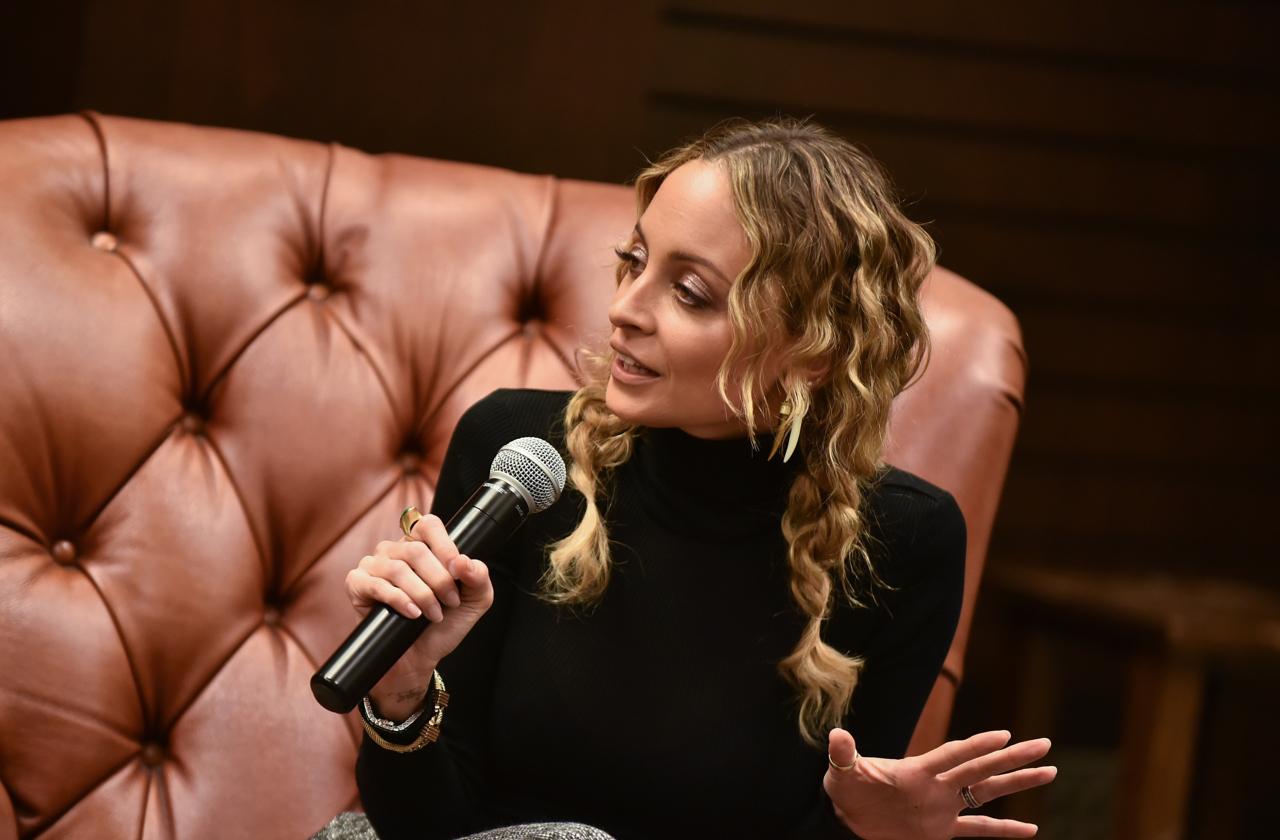 Nicole Richie did time in rehab in 2003, and again in 2006. At her request, famous dad Lionel Richie checked himself into rehab with her to offer support and solidarity for a few weeks. Richie struggled with drug addiction after discovering cocaine and heroin in her late teens. Fortunately, she eventually put her drug abuse behind her— she has been sober for more than a decade.
Article continues below advertisement
25. Eminem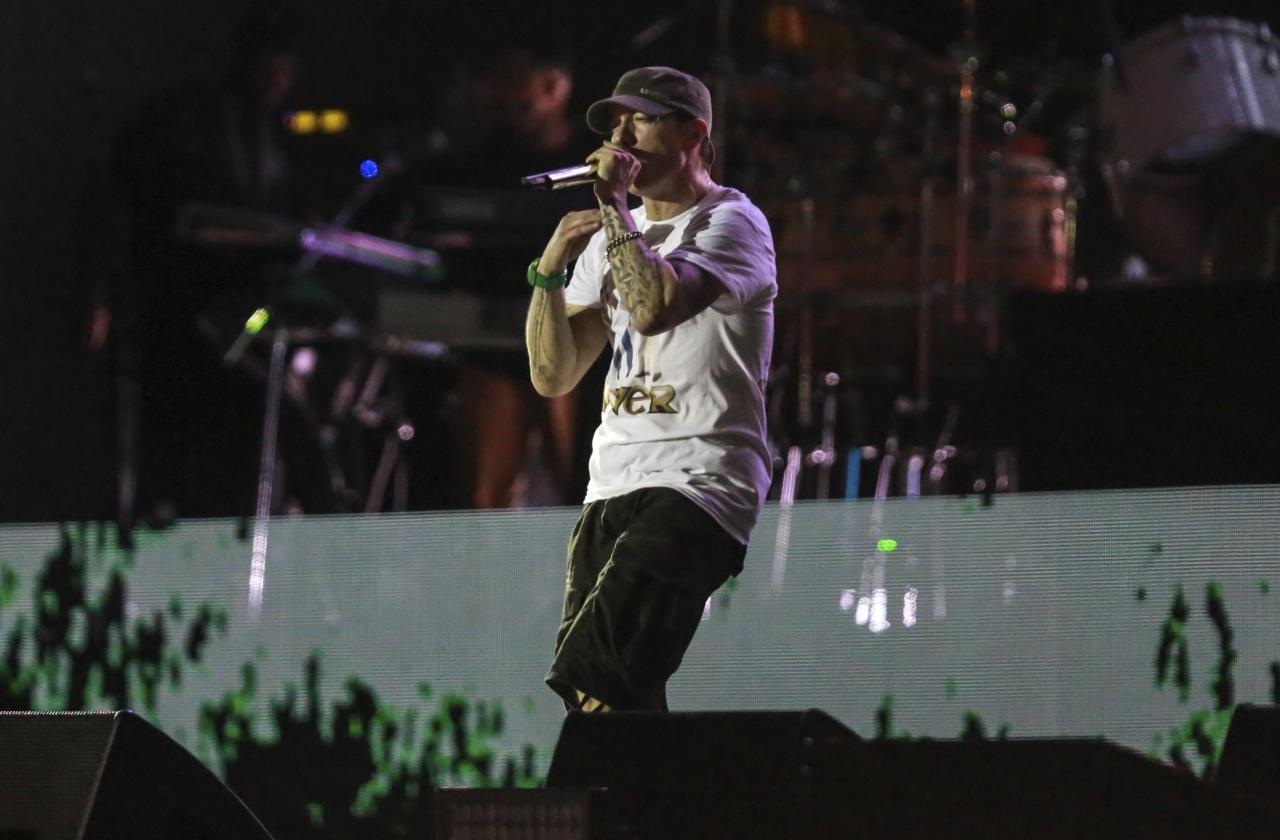 Eminem checked himself into rehab in 2005 to kick his sleeping pill addiction. He made an album called Recovery, and another titled Relapse. In this case, art was an imitation of life, and Eminem ended up relapsing and using again. After a 2007 hospitalization, the rapper received support from Elton John, who was integral in helping him through his addiction. He remains clean to this day.
Article continues below advertisement
26. Melanie Griffith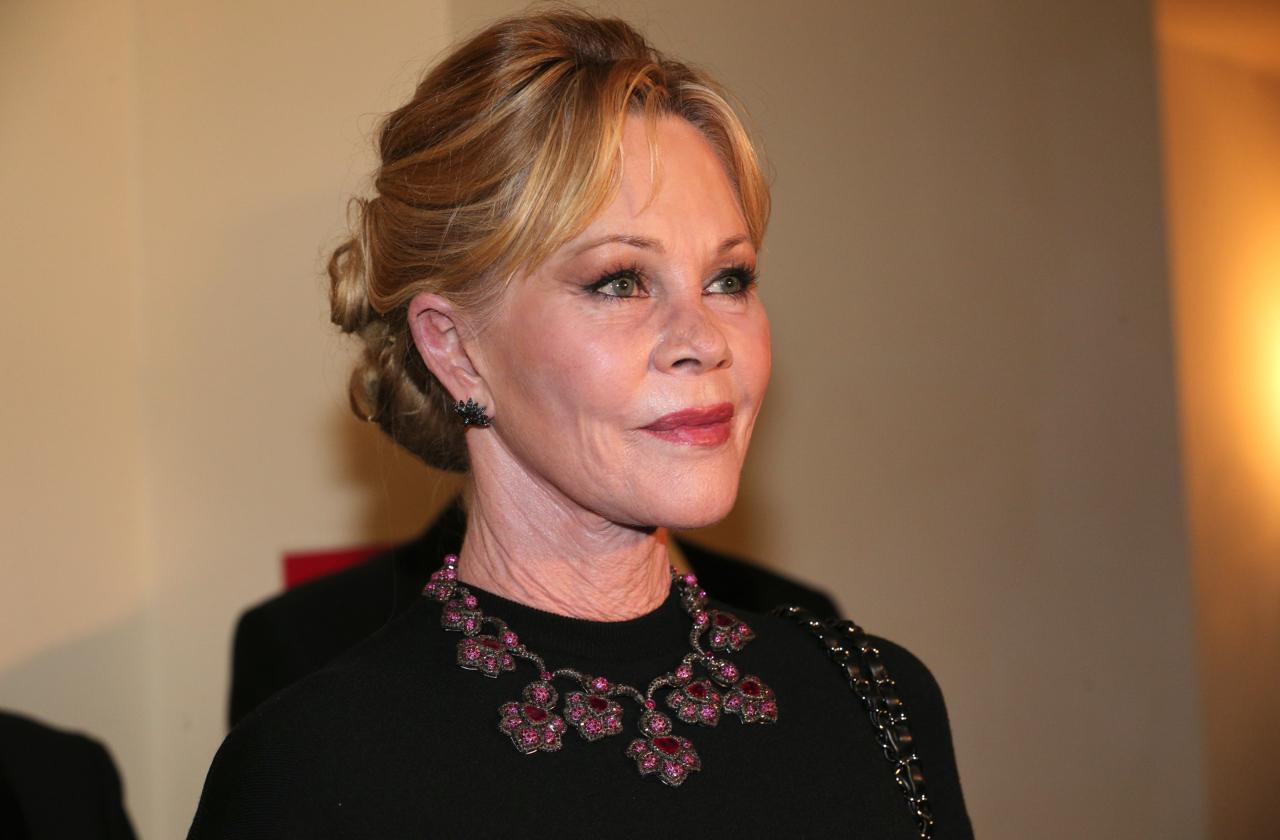 Melanie Griffith voluntarily checked herself into rehab a few times—with her last stay taking place in 2009 at Utah's Cirque Lodge. Griffith has struggled with alcoholism in the past, but has been devoted to keeping up with maintaining her health and knowing when it's time to seek professional help to get back on track.
Article continues below advertisement
27. Maureen McCormick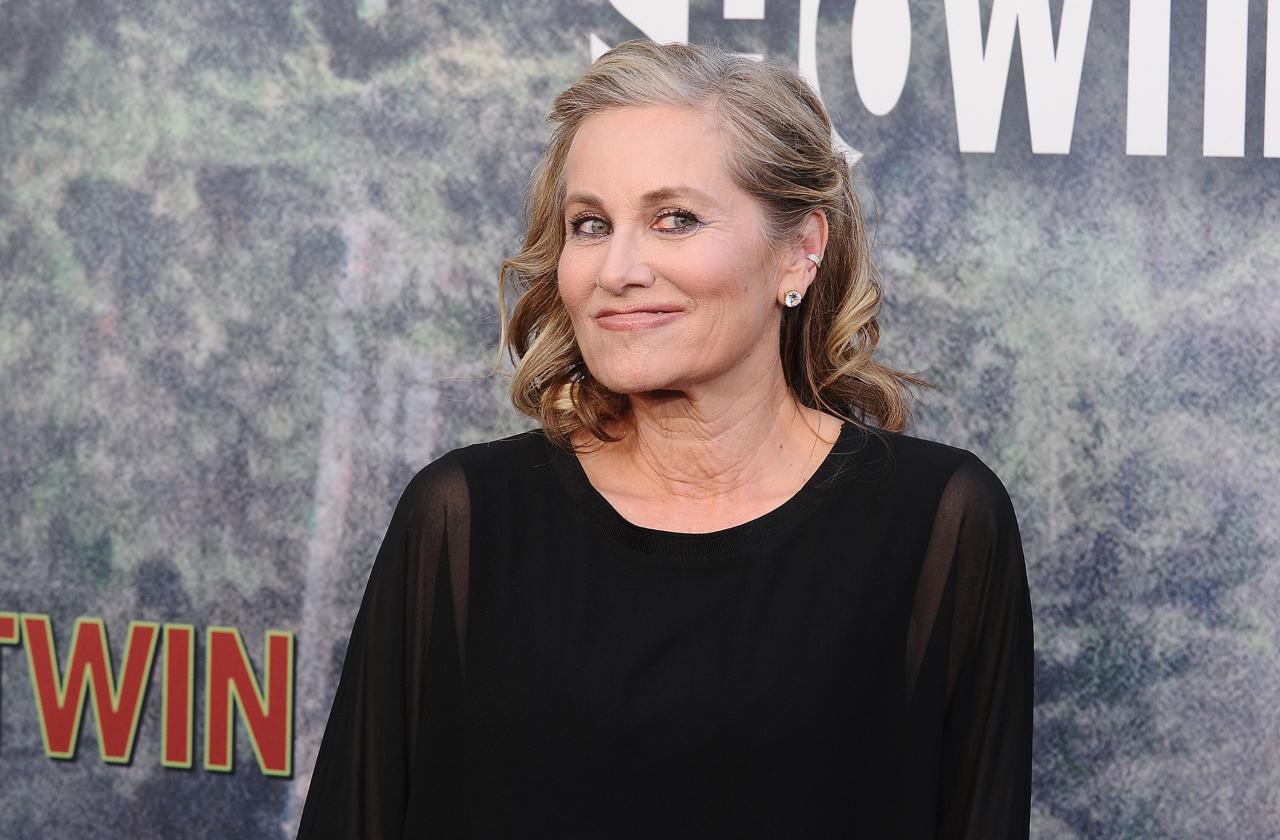 Maureen McCormick is most famous for playing Marcia Brady on The Brady Bunch. The 1970s star has struggled with addiction and has been to rehab many times to conquer her issues with drugs and an eating disorder. Her memoir was published in 2007, and by that time her colorful past was reportedly a distant memory.
Article continues below advertisement
28. Charlie Sheen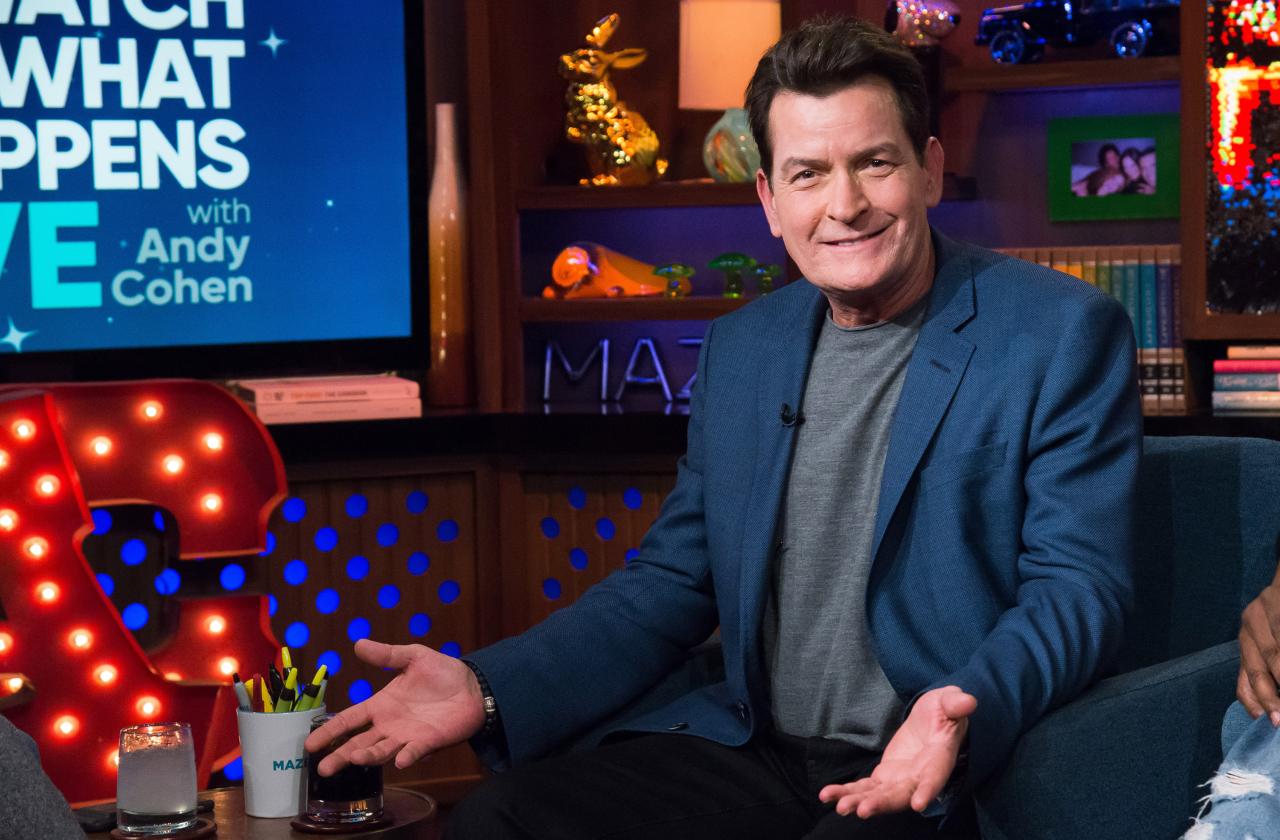 Charlie Sheen has been known for his bold and unpredictable behavior for decades. He had stints in rehab in 1990, 1998, and 2010. In 2015, Sheen revealed that he is HIV positive. He did some detoxing at his parent's home in 2017, and though he's made plenty of headlines in 2018, they've been more related to his behavior than his past struggles with addiction.
Article continues below advertisement
29. Steven Tyler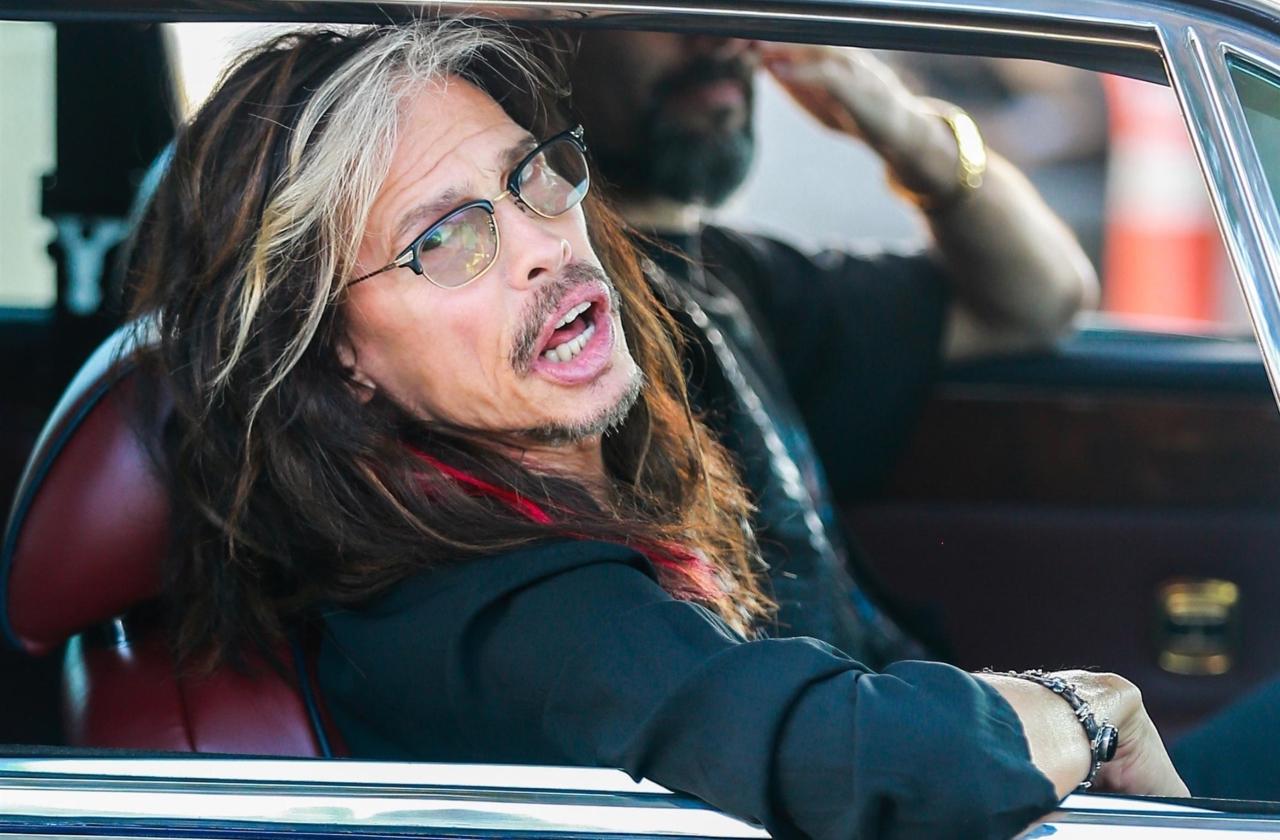 Steven Tyler has had a handful of rehab stints from the 1980s through 2008. He has reportedly spent $20 million on drugs in his lifetime, but these days, the 70-year-old music legend is clean.
Article continues below advertisement
30. Russell Brand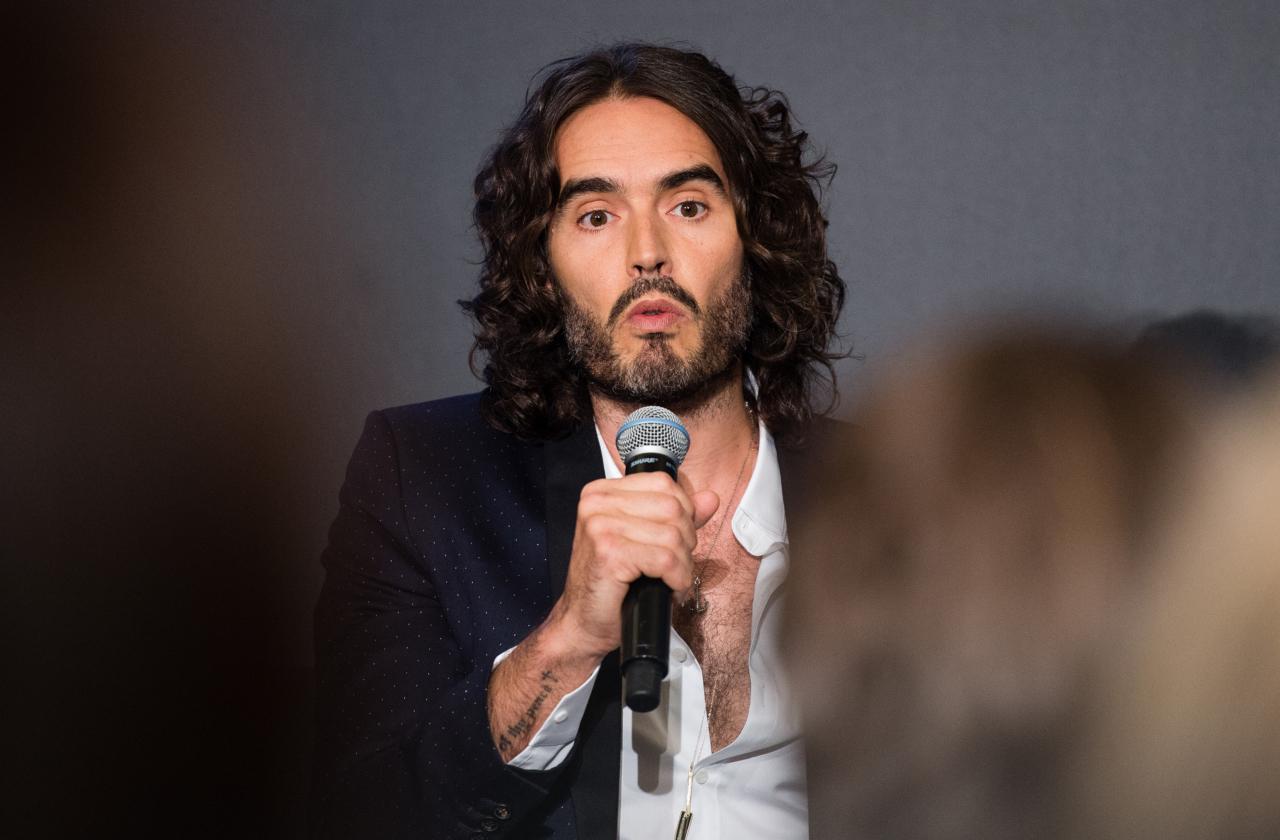 Russel Brand got clean in 2003 and remains sober, but went through major battles with drug addiction and an eating disorder. These days, the star is outspoken on the topic of recovery, and has actively worked to help others to get clean.
Article continues below advertisement
31. Jon Hamm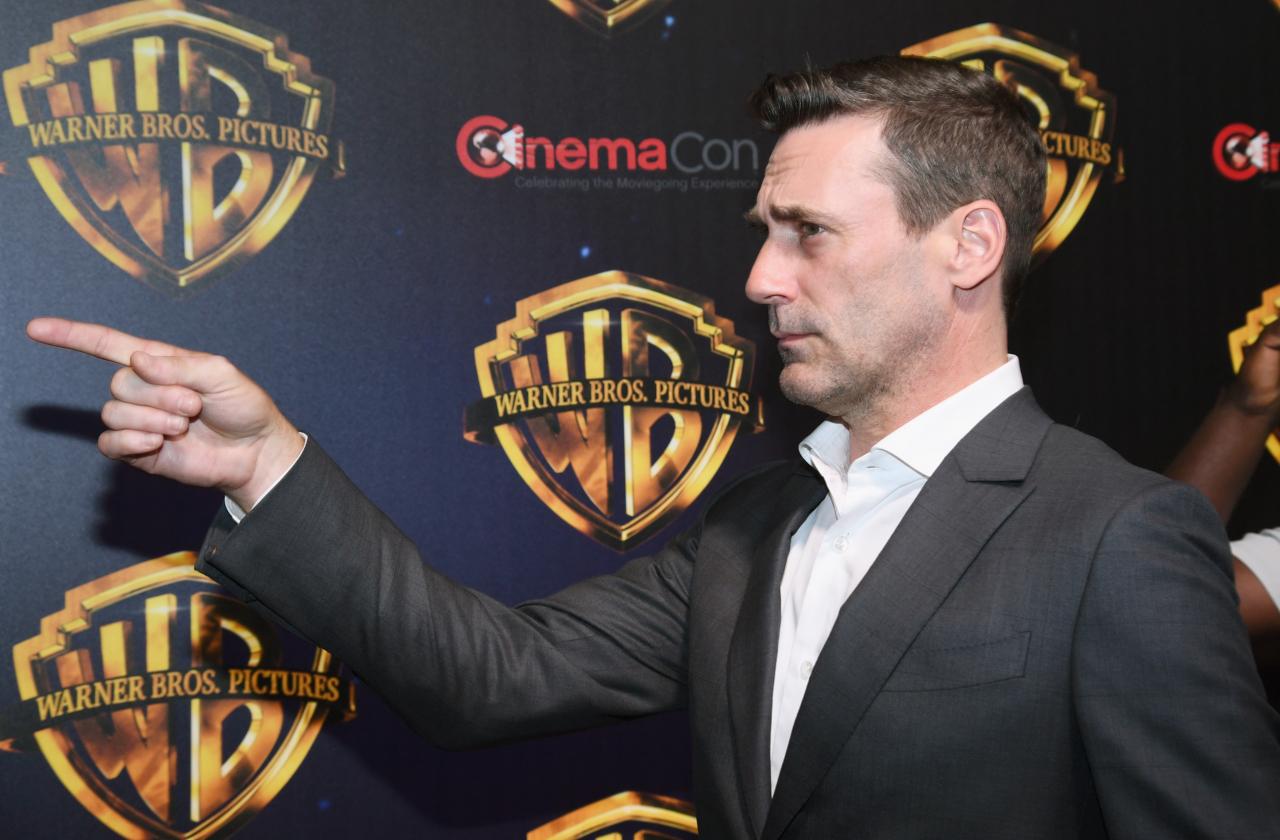 Jon Hamm went through a monthlong rehab program at Silver Hills Hospital in Connecticut for alcoholism in 2015. The actor is generally private about his personal life and has not made any new headlines related to his recovery since stating that rehab was ultimately a helpful experience.
Article continues below advertisement
32. Kesha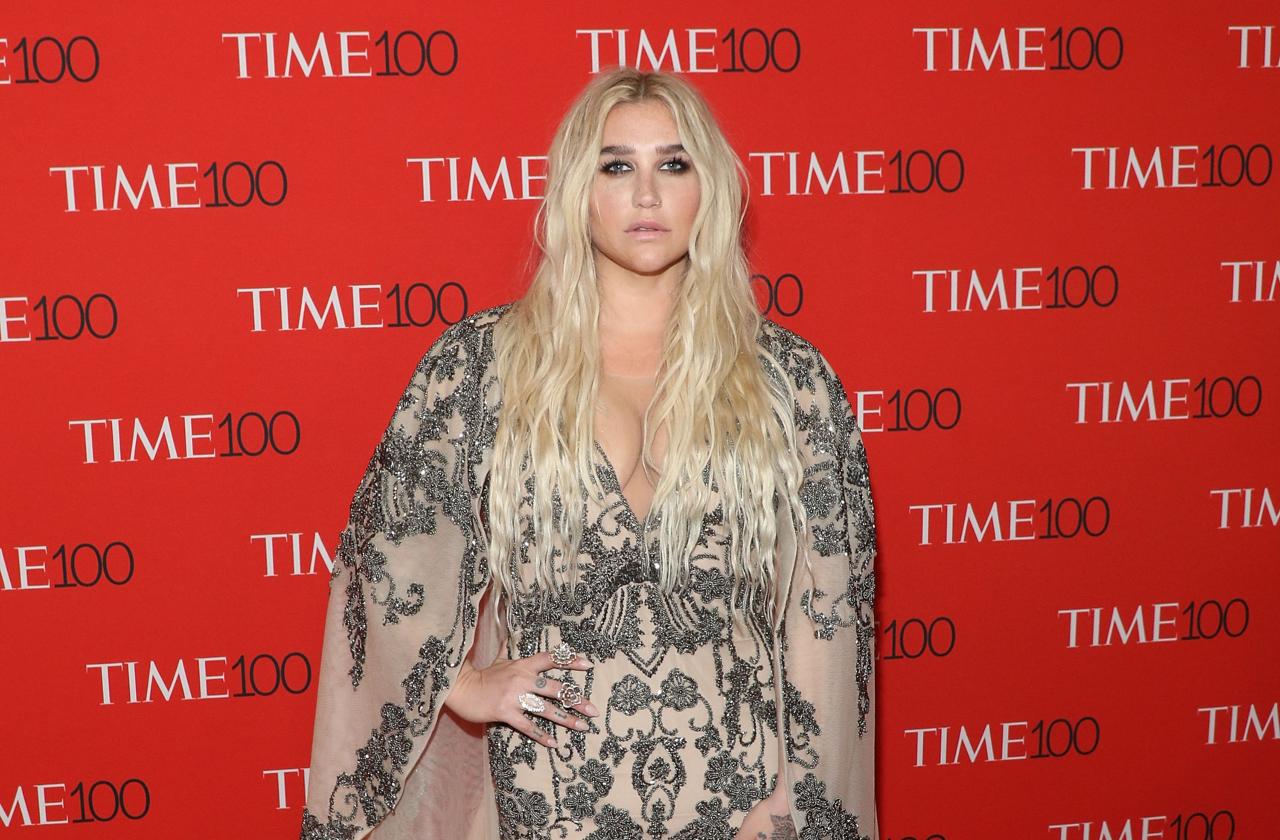 Kesha was in treatment for an eating disorder for two months in 2014. She claimed that she had convinced herself that being unhealthily skinny was part of her job. In spite of having so many songs that notably helped people to love themselves, she said she felt like a phony for not being able to live up to that belief on her own end. Since treatment she has made progress with her mental and physical health.
Article continues below advertisement
33. Zac Efron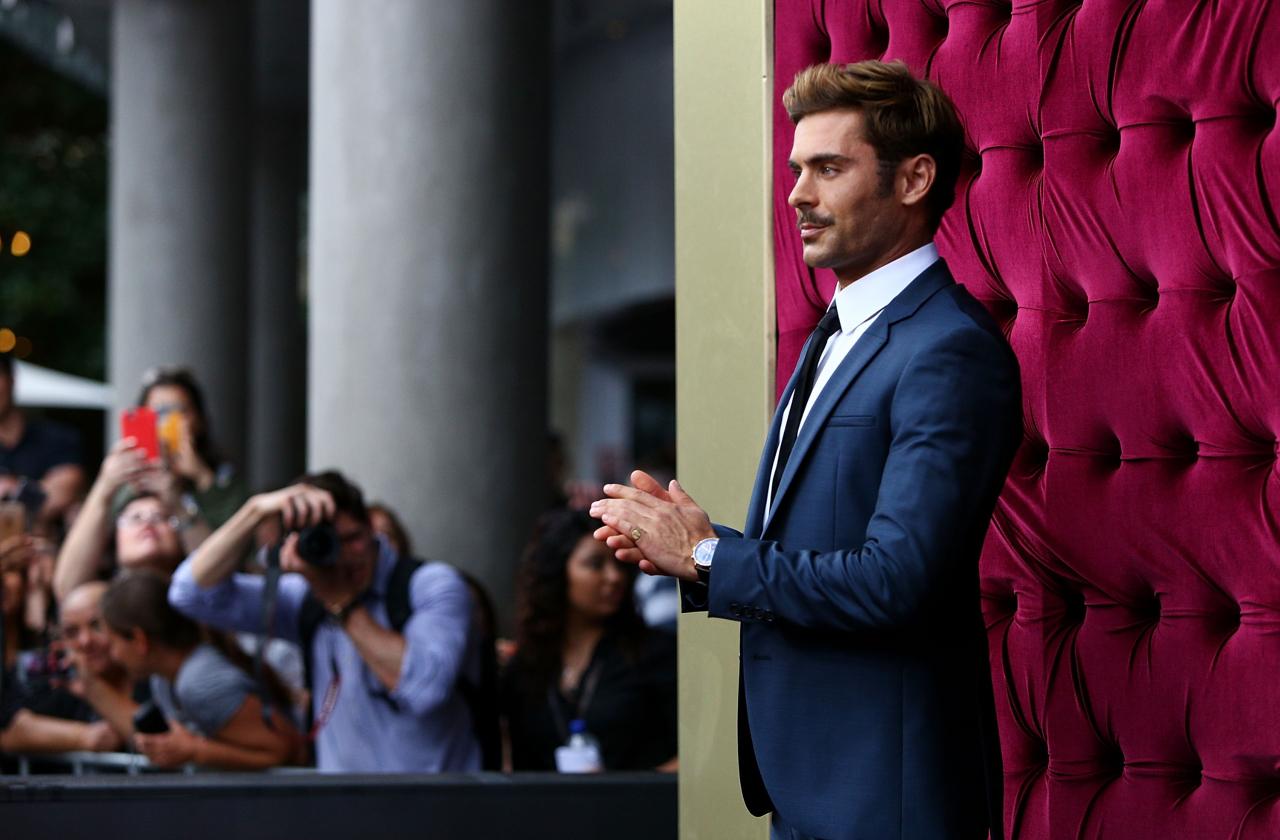 Zac Efron spent some time in rehab in 2013. What ultimately made the High School Musical star hit rock bottom was the constant pressure of being in the public eye—being watched and scrutinized and unable to get any space and privacy. Efron came back from his time in rehab stronger and his career recovered as quickly as he did.
Article continues below advertisement
34. Keith Urban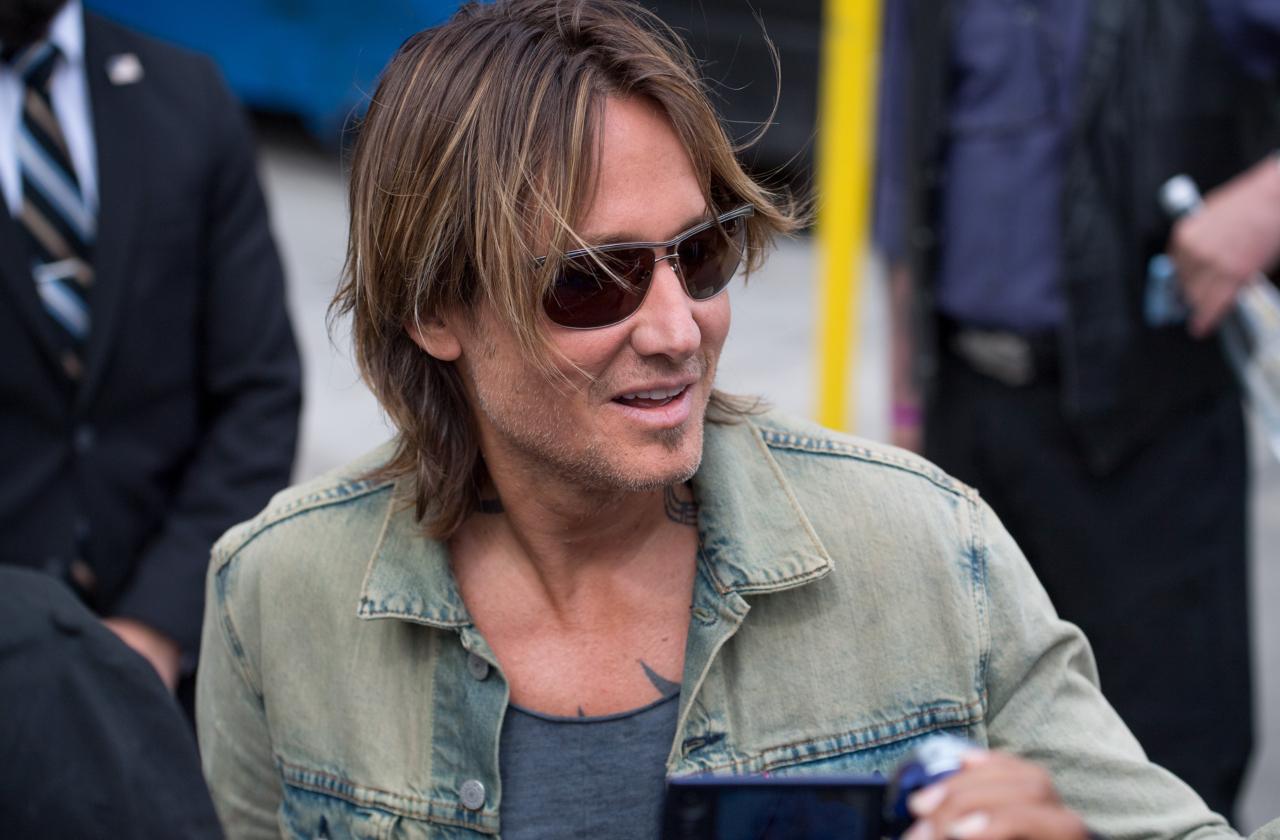 Keith Urban spent a few months in a rehab treatment center for alcoholism in 2006, early in his marriage to Nicole Kidman. It has been reported that her support during his treatment was invaluable toward his recovery.
Article continues below advertisement
35. Rob Lowe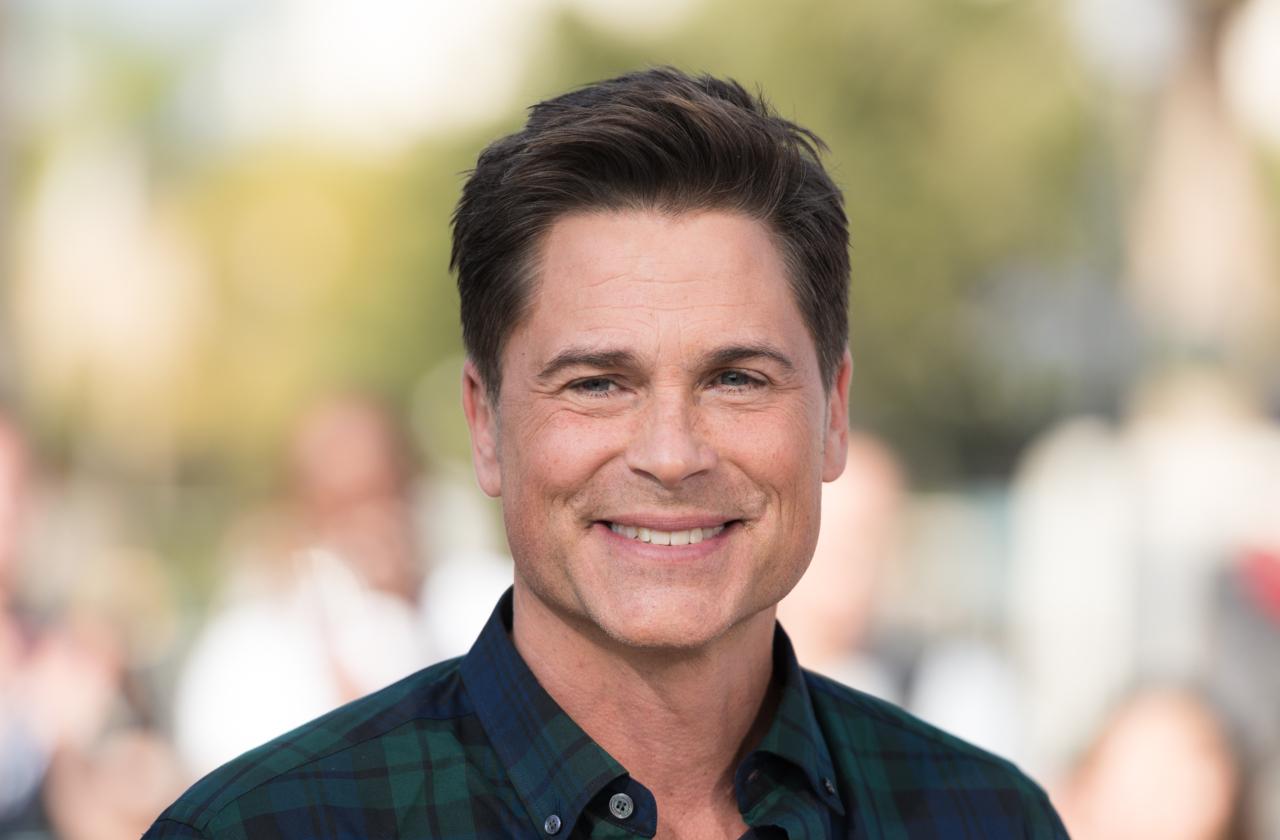 Rob Lowe fought his alcohol addiction at the Sierra Tucson center in Arizona in 1990. His father gave the actor his first drink at age 5, ultimately leading him to have struggles with alcohol and drugs. Lowe has been clean for 28 years.
Article continues below advertisement
36. Dean McDermott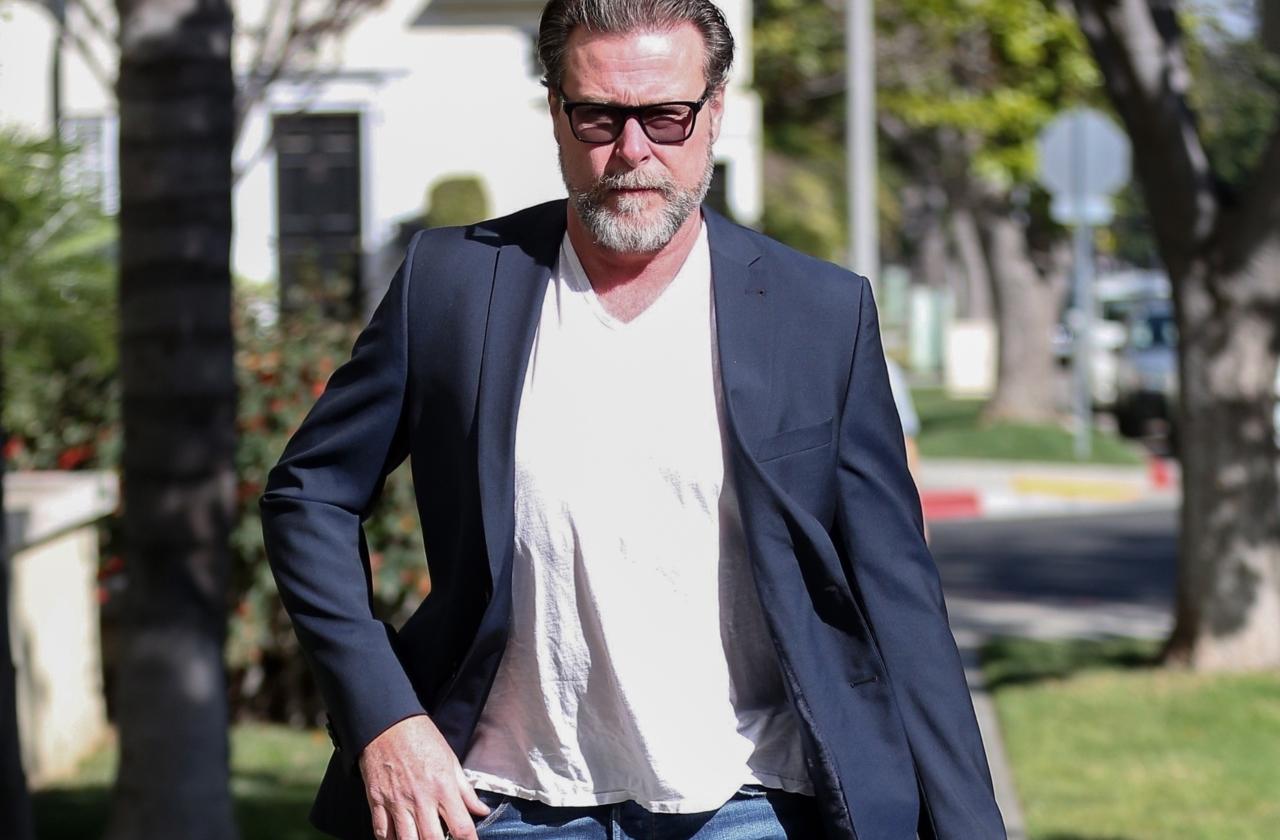 Dean McDermott was treated for sex addiction in 2014. He voluntarily checked himself into rehab to seek help. McDermott and wife, Tori Spelling's marriage has been much discussed. The two remain married, but there has been ongoing speculation as to whether or not they will make it.
Article continues below advertisement
37. David Duchovny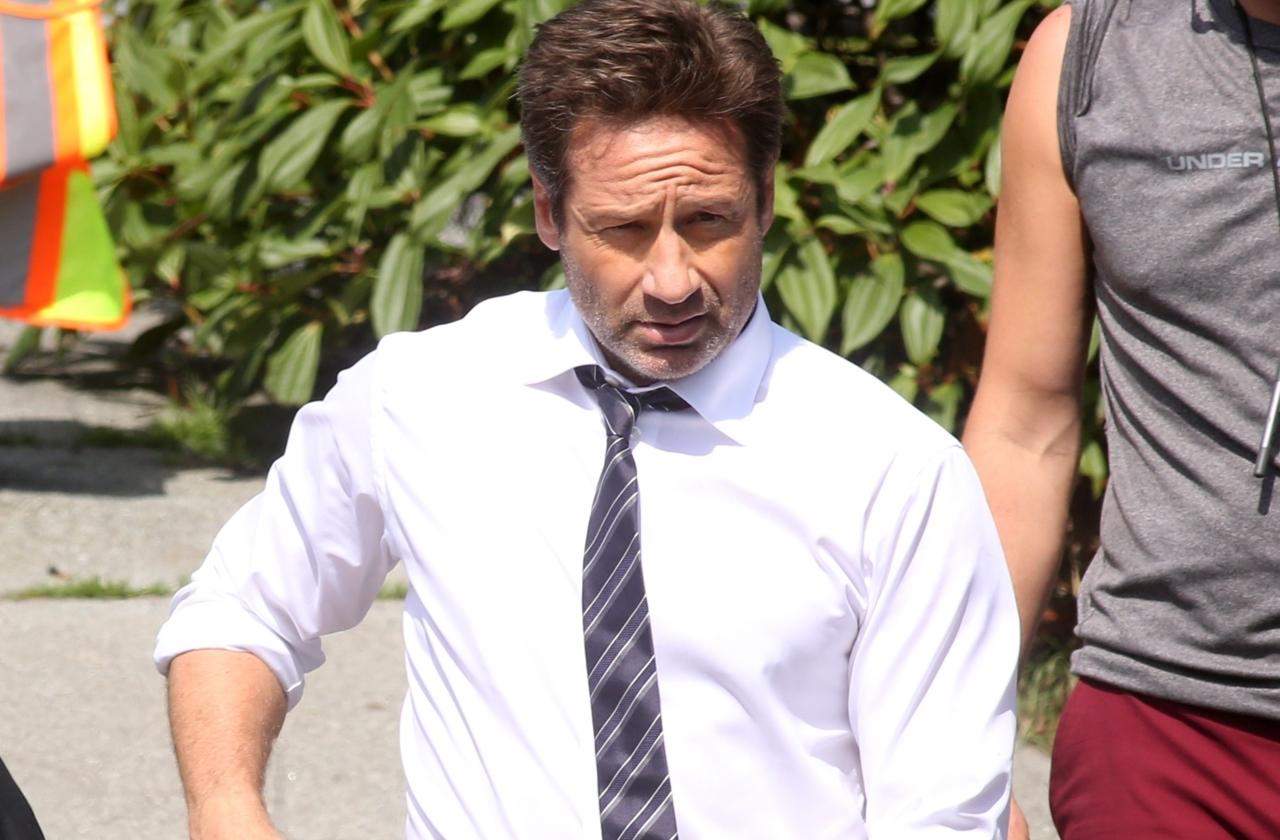 David Duchovny checked himself into a treatment center to deal with his sex addiction in 2008. After Duchovny and his wife made it through that difficult period, they ultimately split up in 2011. Seeking further recovery and rest, Duchovny went on a Buddhist retreat in 2012 and shared some of his experiences with press, but has generally kept quiet about his personal life.
Article continues below advertisement
38. Colin Farrell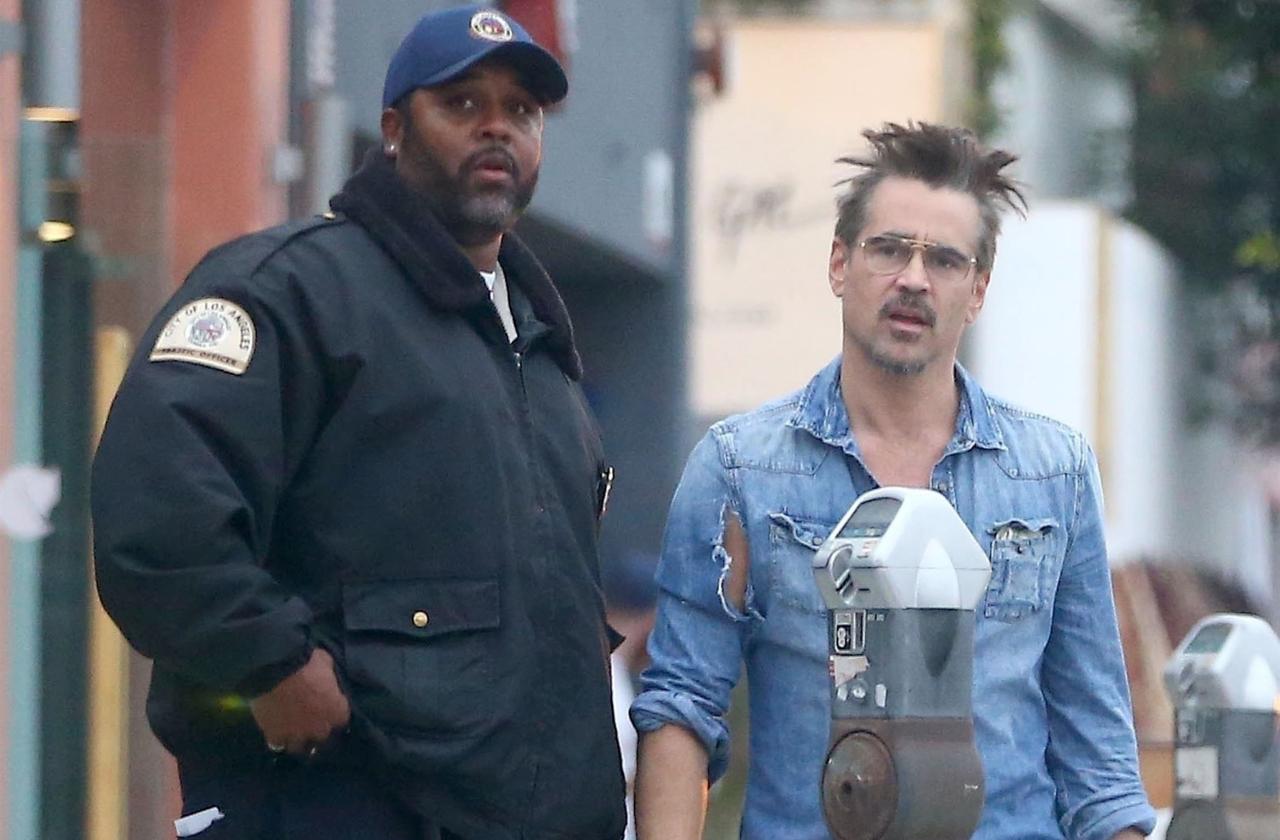 Colin Farrell checked himself into rehab in 2005 on the heels of a sex tape leak showing him with model, Nicole Narian. The actor has struggled with alcohol and sex addiction. In April of 2018, Farrell returned to rehab, checking himself into The Meadows in Arizona, hoping to deal with his addiction issues before they could get any worse.
Article continues below advertisement
39. Tiger Woods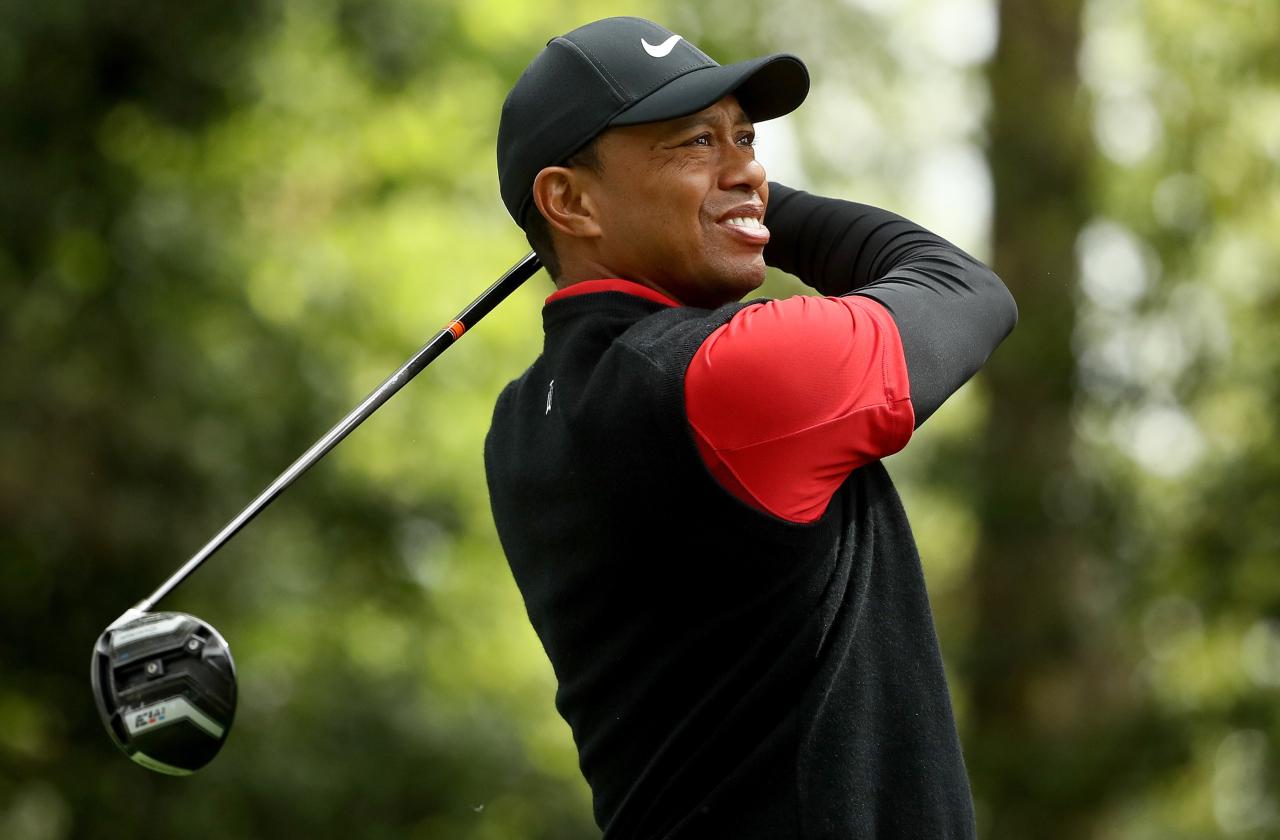 Tiger Woods was busted by several mistresses who dragged his good name from the sand trap all the way into the mud. After his wife left him, the pro golfer checked himself into rehab for sex addiction.
Article continues below advertisement
40. Cory Monteith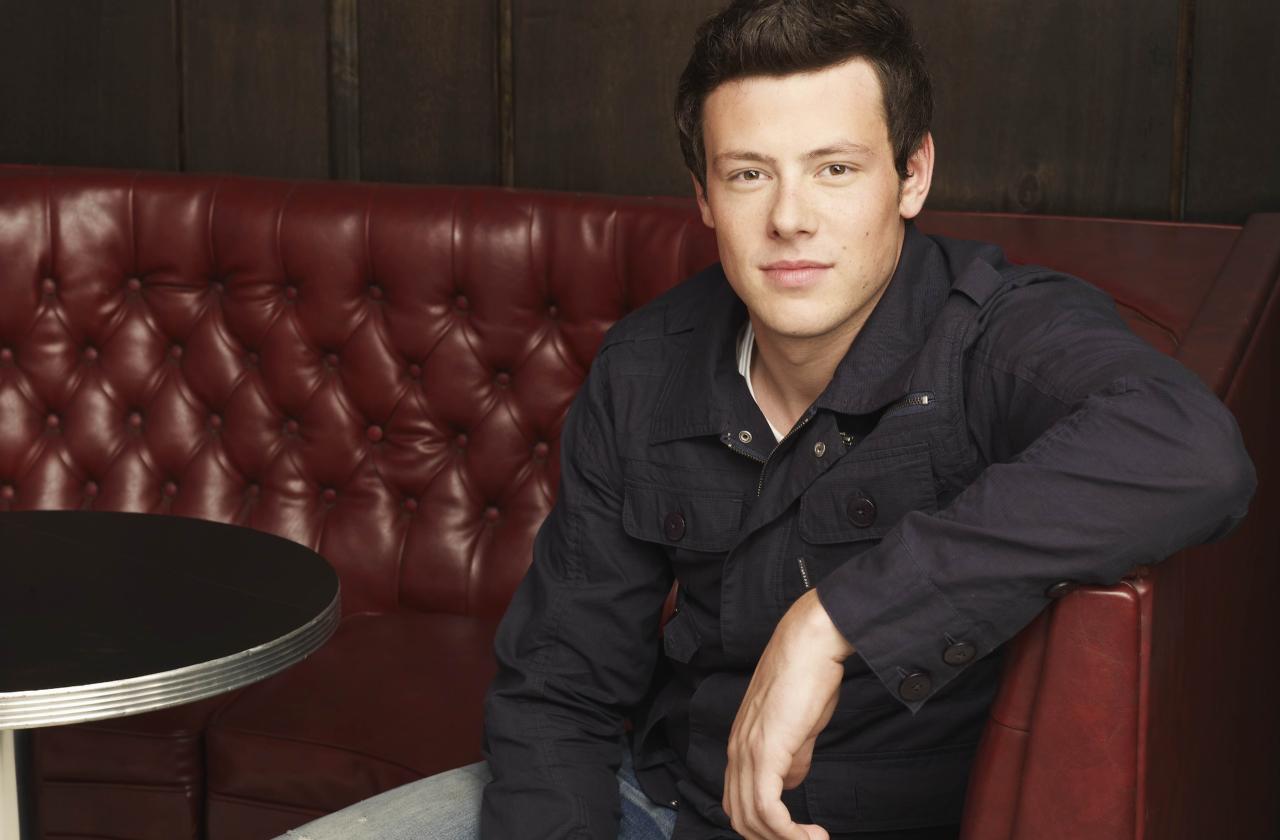 Cory Monteith, most known for being an original cast member on Glee, passed away as a result of his addiction. The star had two stints in rehab, but ultimately was unable to kick his drug and alcohol issues.
Article continues below advertisement
41. Liza Minelli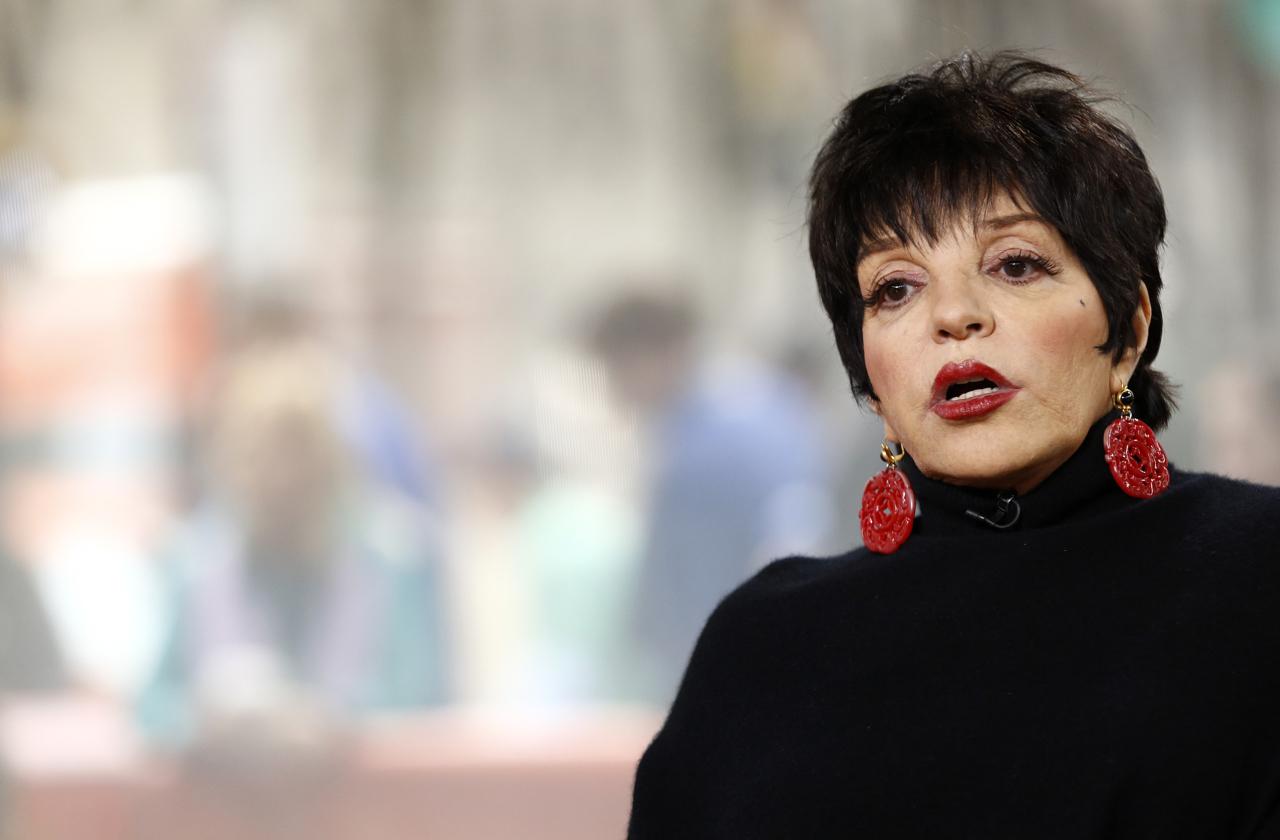 Liza Minelli has had multiple stints in rehab for drug and alcohol abuse. Her mother, Judy Garland was famous for starring in The Wizard of Oz, but also, for a fatal drug overdose.
Article continues below advertisement
42. Robin Williams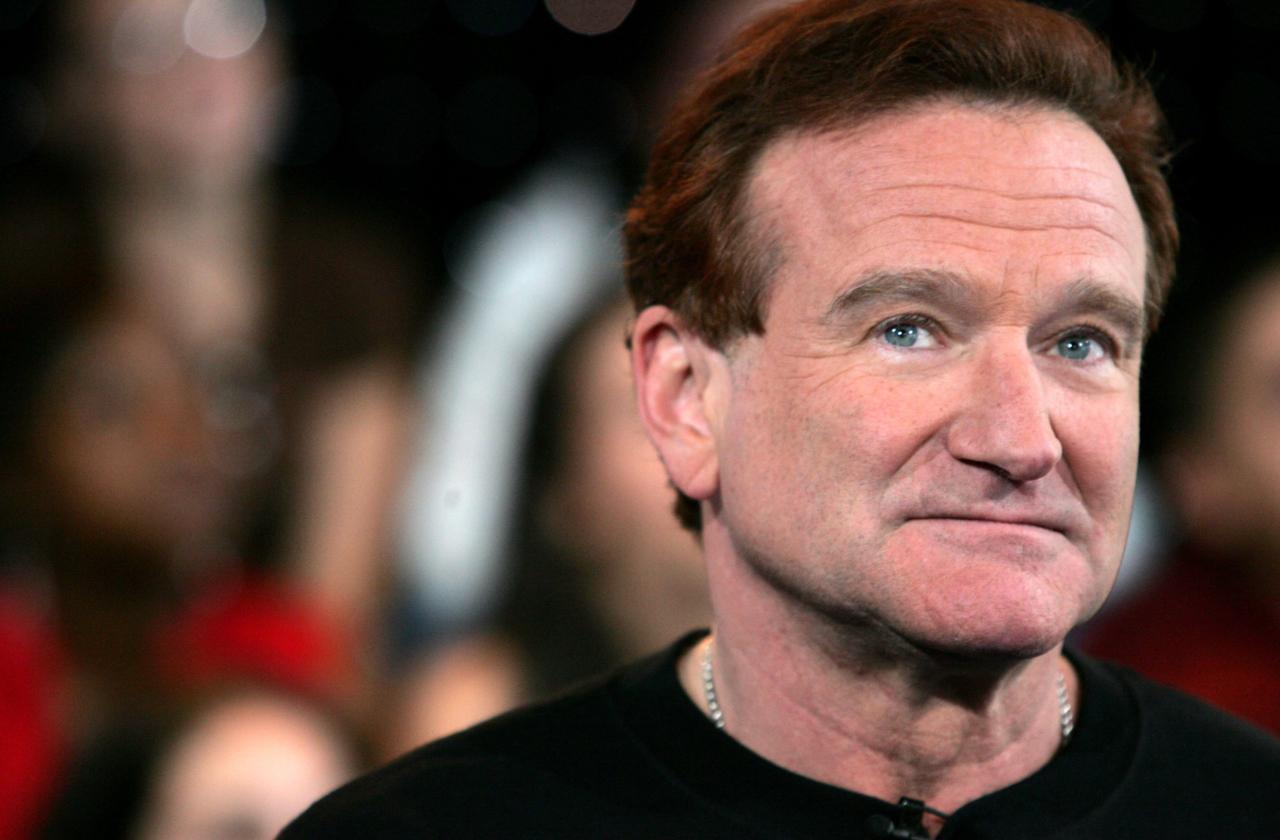 Late actor, Robin Wlliams, spent some time in rehab in 2006 at Hazeldon Springbrook to deal with alcoholism. He had reportedly returned to rehab in 2014 shortly before his death.
Article continues below advertisement
43. Emma Kenney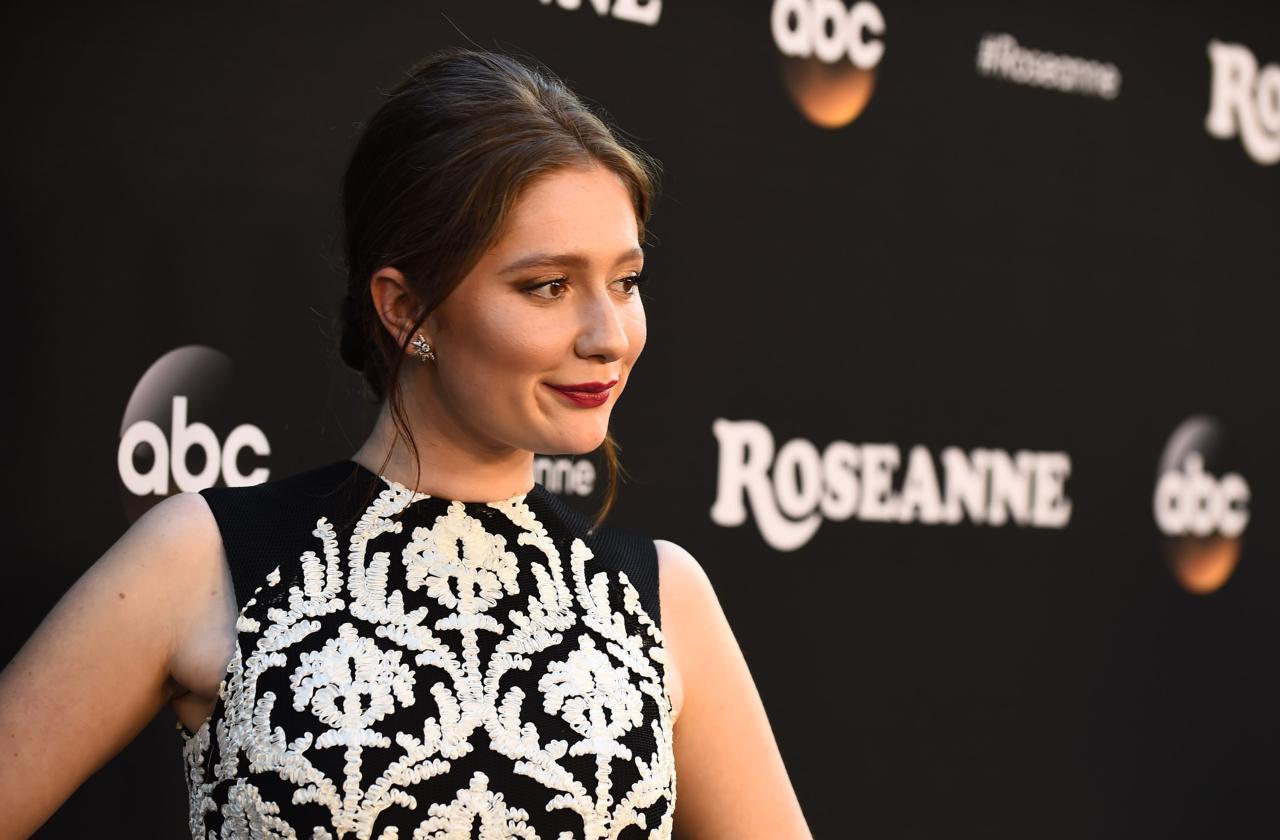 Emma Kenney, 18, has been playing troubled young women for the last 8 years, starring on HBO's Shameless and now playing a member of the Connor family on the Roseanne reboot. Kenney has stated that her professional work has not suffered, but her personal life has. The young actress has reportedly been running with a fast crowd and is ready to slow down. She is currently in treatment in hopes of changing her behavior and getting her life back on track.
Article continues below advertisement
44. Lamar Odom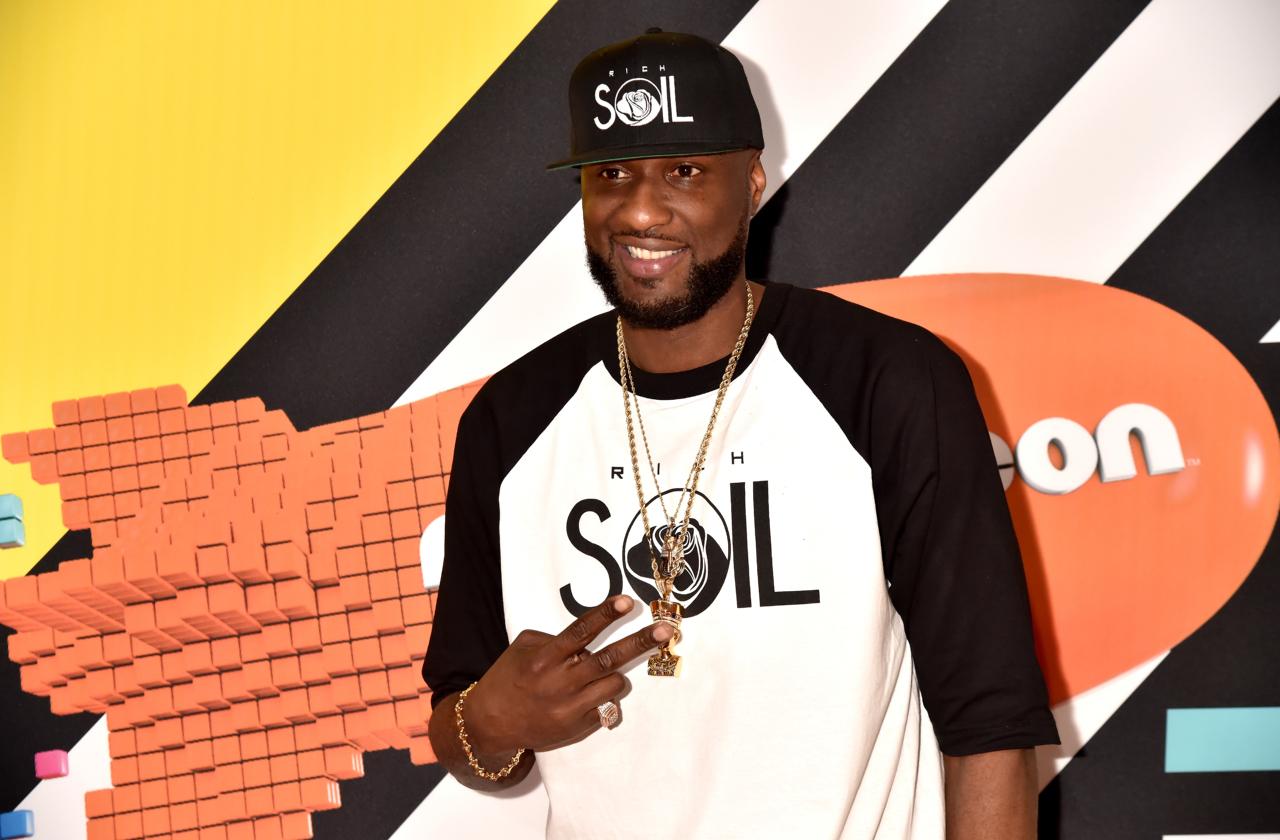 Most addicts do their best to turn away from substances, but Lamar Odom has different ideas. Odom has launched a marijuana company called Rich Soil Organics in hopes of offering relief for addicts. Odom, who survived a near-fatal overdose in 2015, reportedly discovered some helpful strains of marijuana during a stint in rehab.