R. Kelly Is Now Neighbors Behind Bars With Jeffrey Epstein's Pal Ghislaine Maxwell, Disgraced Singer Moved To New York Jail Ahead Of Trial
Article continues below advertisement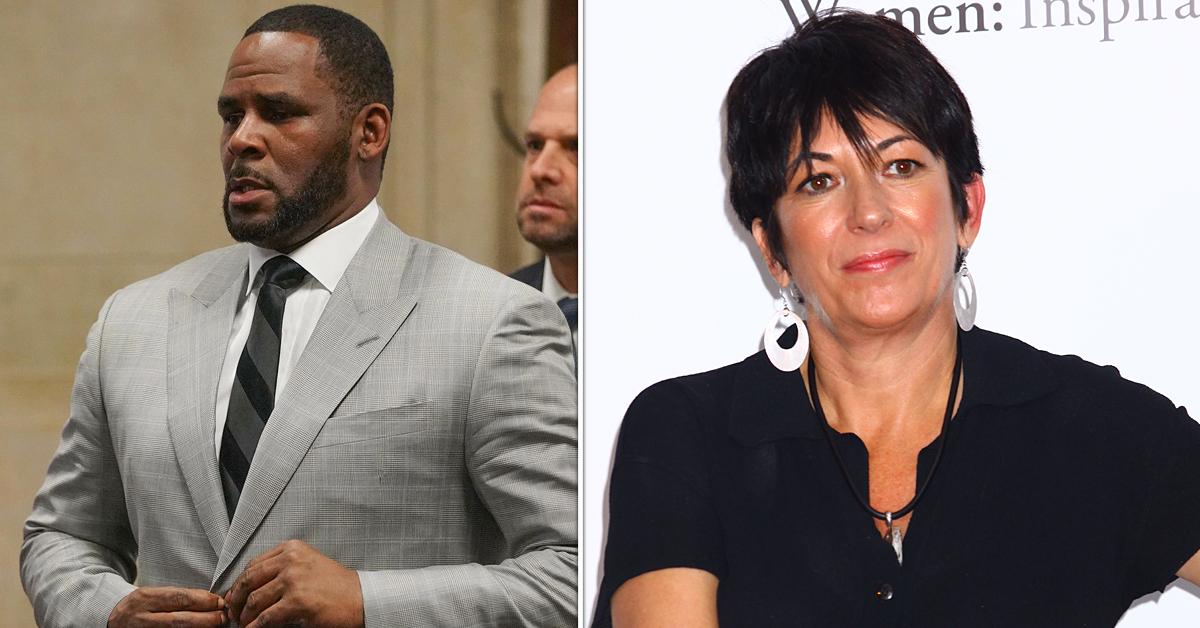 The 54-year-old disgraced R&B singer has been moved to the same jail – the Metropolitan Detention Center in Brooklyn – that is housing Jeffrey Epstein's alleged madam.
There, he will await his federal sex trafficking trial, which is set to begin in New York on Aug. 9. He is also awaiting trial on an array of similar charges in Chicago, Illinois.
Maxwell, too, is awaiting an unrelated sex trafficking trial, which is set to begin in November.
Article continues below advertisement
As for Kelly, the musician just hired a lawyer who previously defended a high-ranking Nine Trey Gangsta Bloods member named Anthony "Harv" Ellison, who was accused of kidnapping rapper Tekashi69.
According to court documents obtained this week by RadarOnline.com, New York attorney Devereaux Leon Cannick informed the court on Tuesday that he would representing Kelly, who is facing charges of racketeering, sexual exploitation of a child, forced labor, kidnapping and bribery.
If convicted, he could be imprisoned for the rest of his life.
Article continues below advertisement
Earlier this month, the home the disgraced hitmaker used to rent in the Metro Atlanta area of Fulton County, Georgia, sold for $1,785,000.
The house is infamously known as the lair where Kelly is said to have kept women and children against their will as part of an alleged sex cult, which was highlighted in the 2019 bombshell docuseries, Surviving R. Kelly.
Article continues below advertisement
In the six-part documentary that debuted last January, several women said the musician controlled them, abused them and assaulted them – in many cases, when they were underage.
Some of the alleged victims claimed they were forced to call Kelly "Daddy" and had to ask his permission for everything from using the bathroom to bathing to eating. And sometimes, they said they would go without food.
Article continues below advertisement
As RadarOnline.com previously reported, the prosecutors taking on his case have asked the court to not allow the musician to grill potential jurors about any past sexually transmitted diseases or infections.
Kelly had previously submitted a list of questions he wanted to ask potential jurors, with one of the proposed queries being: "Have you, a family member, or a close friend, ever contracted or been exposed to a sexually transmitted disease?"
He has been accused of exposing his alleged victims to Herpes without notifying them of his STD.
Article continues below advertisement
Prosecutors responded to the questionnaire submitted by the singer's attorney, saying they don't have too many issues with the list but do want one question removed entirely.
They feel the one about STDs is "unduly and unnecessarily intrusive."
As for Maxwell, the 59-year-old British ex-socialite is facing charges of enticement of minors, sex trafficking of children and perjury.