Julia Fox Defends Ex-Fling Kanye West Amid Pete Davidson Threats: 'He's Harmless'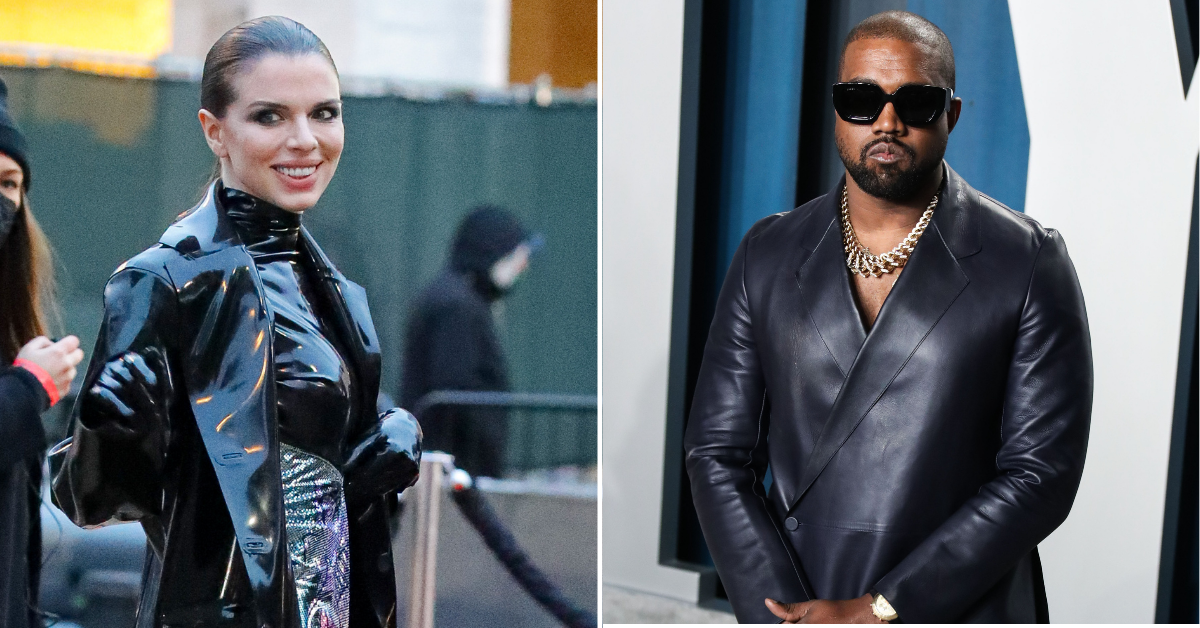 Team Ye. Julia Fox defended her ex-flame Kanye West amid his social media tirades against Kim Kardashian's new boyfriend, Pete Davidson.
The Uncut Gems actress, 32, was spotted by TMZ after a workout at Barry's Bootcamp in WeHo on March 16 when she was asked if Kim, 41, and Pete, 28, "should be worried about their safety."
"No!" a newly single Julia declared in the wake of their February split. "Kanye's harmless."
Article continues below advertisement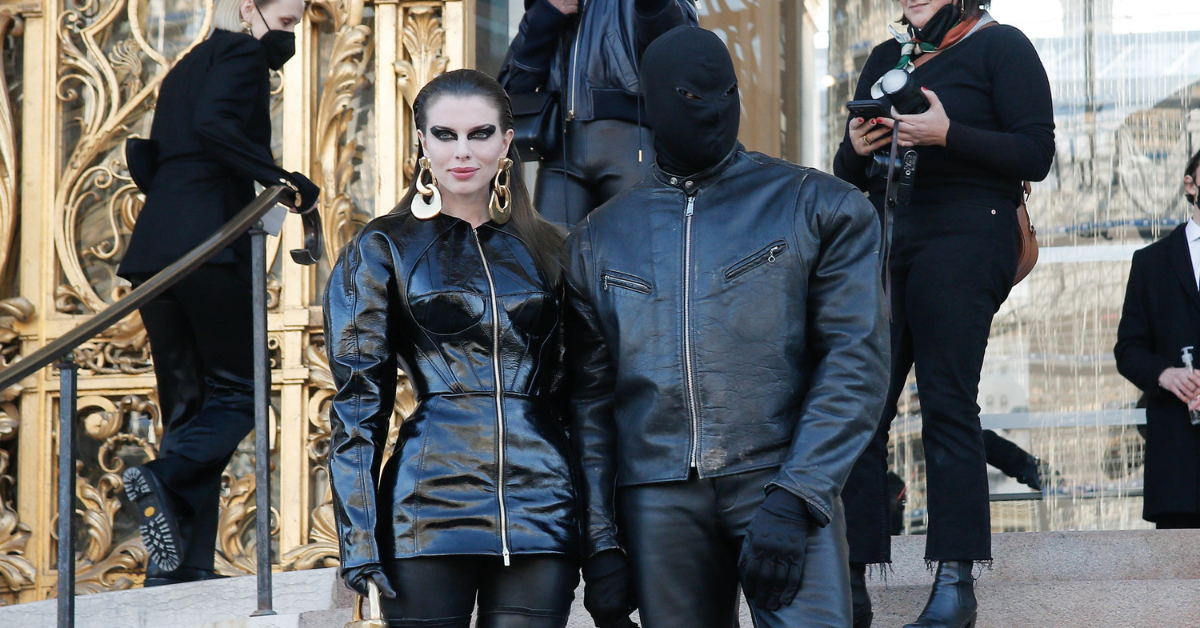 In recent weeks, Kanye, 44, sparked controversy over a claymation video for his new single Eazy, which depicted an animated version of himself burying the Saturday Night Live star alive. Since then, he's continued to slam Pete on Instagram, sharing one caption reading, "I'm really concerned that SKETE will get my kids mom hooked on drugs. He's in rehab every two months."
Julia said Kanye means no ill will, but is just speaking what's on his mind — as he always has. "I just think that's his artistic, creative expression," she said. "I know it's aggressive ... I think that if it really came down to it, I don't think Kanye would hurt a fly."
Later that afternoon, news broke that Meta (Instagram's parent company) suspended Ye's account for violating their policies on hate speech, bullying and harassment following his recent posts about Pete, The Daily Show host Trevor Noah and comedian D.L. Hughley. The change prevents the Yeezy fashion designer from posting, commenting and sending DMs within the timeframe.
Article continues below advertisement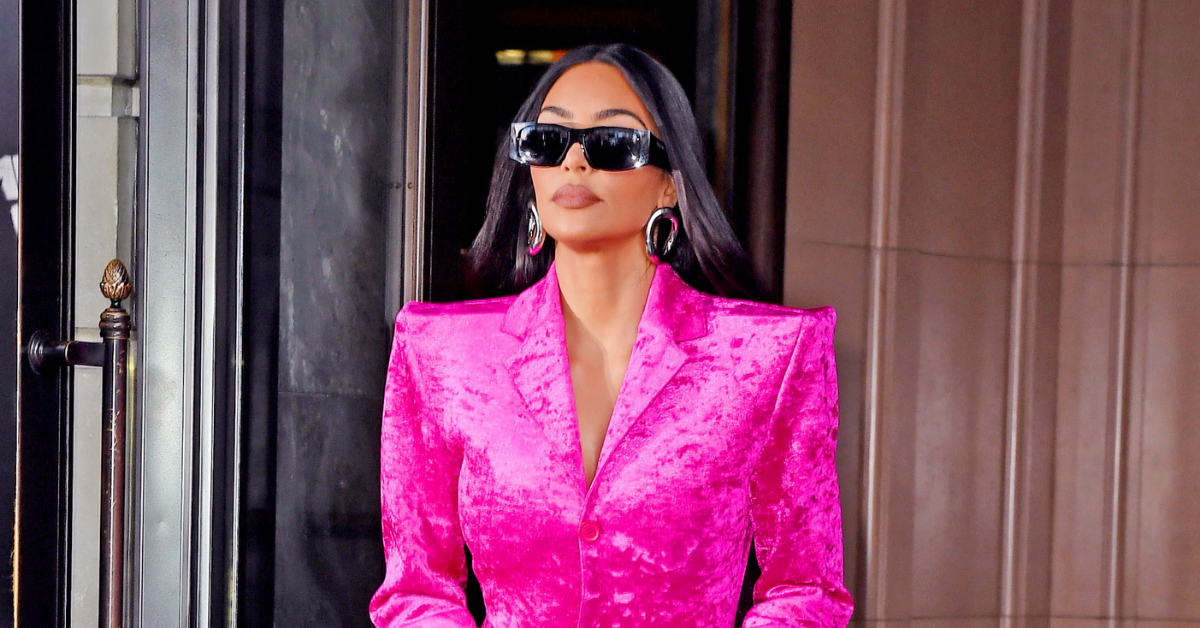 Meanwhile, Kim has been pushing forward with divorce proceedings following her initial filing in February 2021 after nearly seven years of marriage. The Hulu reality star, who shares kids North, Saint, Chicago and Psalm with Kanye, was declared legally single on March 2. After the ruling, she dropped "West" from her social media accounts and restored them to her maiden name.
Just a few days ago, the drama between Kanye and Pete reached a boiling point after alleged text messages exchanged between the two were shared on social media by SNL writer Dave Sirus.
"Yo it's Skete," Pete allegedly wrote to Kanye in a text before advocating for Kim as being "literally the best" mother to the former couple's four children. "I've decided that I'm not gonna let you treat us this way anymore and I'm done being quiet. Grow the f---k up."
As for Kanye, he vented about the exchange prior to the text messages being posted. "The boyfriend texts me, antagonizing me, bragging about being in bed with my wife," he said in a now-deleted Instagram video. "I'm like, well, who's watching my children if he's texting me, bragging about being in bed with my wife?"
Since his suspension, some celebrities have come forward to defend Kanye including French Montana and The Game, standing by the Famous rapper for "speaking his truth."