Jennifer Lopez's Mom Guadalupe Meets Up With Ben Affleck In Las Vegas Casino, Gives Bennifer 2.0 Stamp Of Approval
Even if you're 51 years old, it's still nice to receive Mom's stamp of approval.
Article continues below advertisement
And it looks like that's what Jennifer Lopez just got, as her mother, Guadalupe "Lupe" Rodriguez, was spotted in Las Vegas visiting with her daughter's former-turned-current fling, Ben Affleck.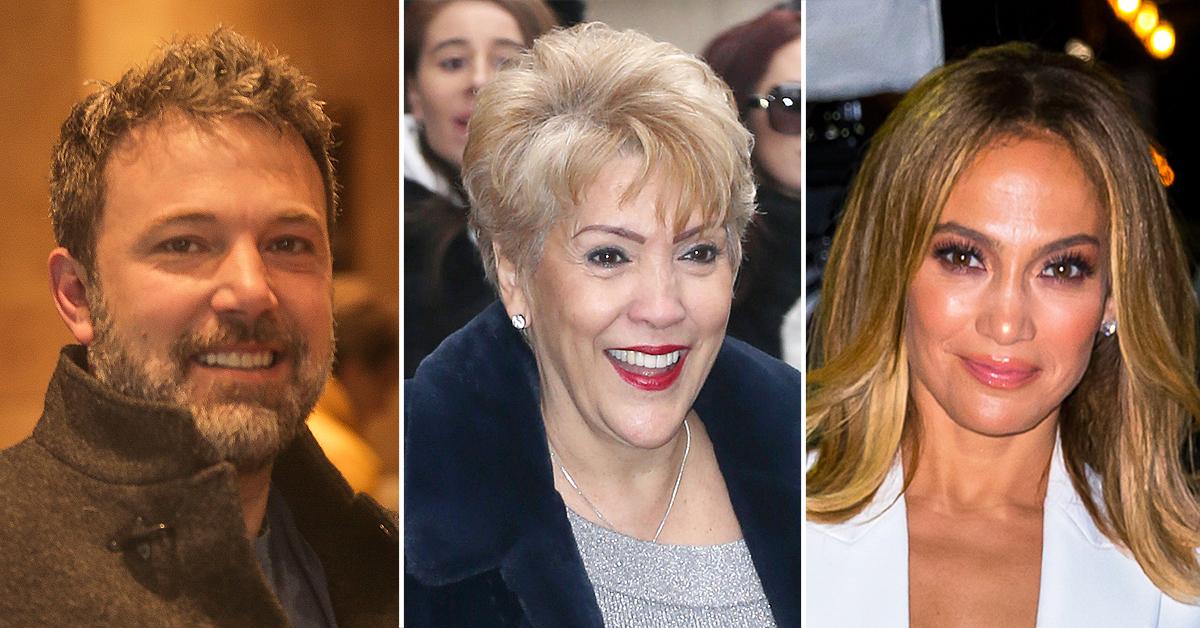 Article continues below advertisement
In between takes, Page Six reported that a camera crew and several security guards would surround the pair while Rodriguez waved her hands around enthusiastically as she conversed with her daughter's once-fiancé.
Article continues below advertisement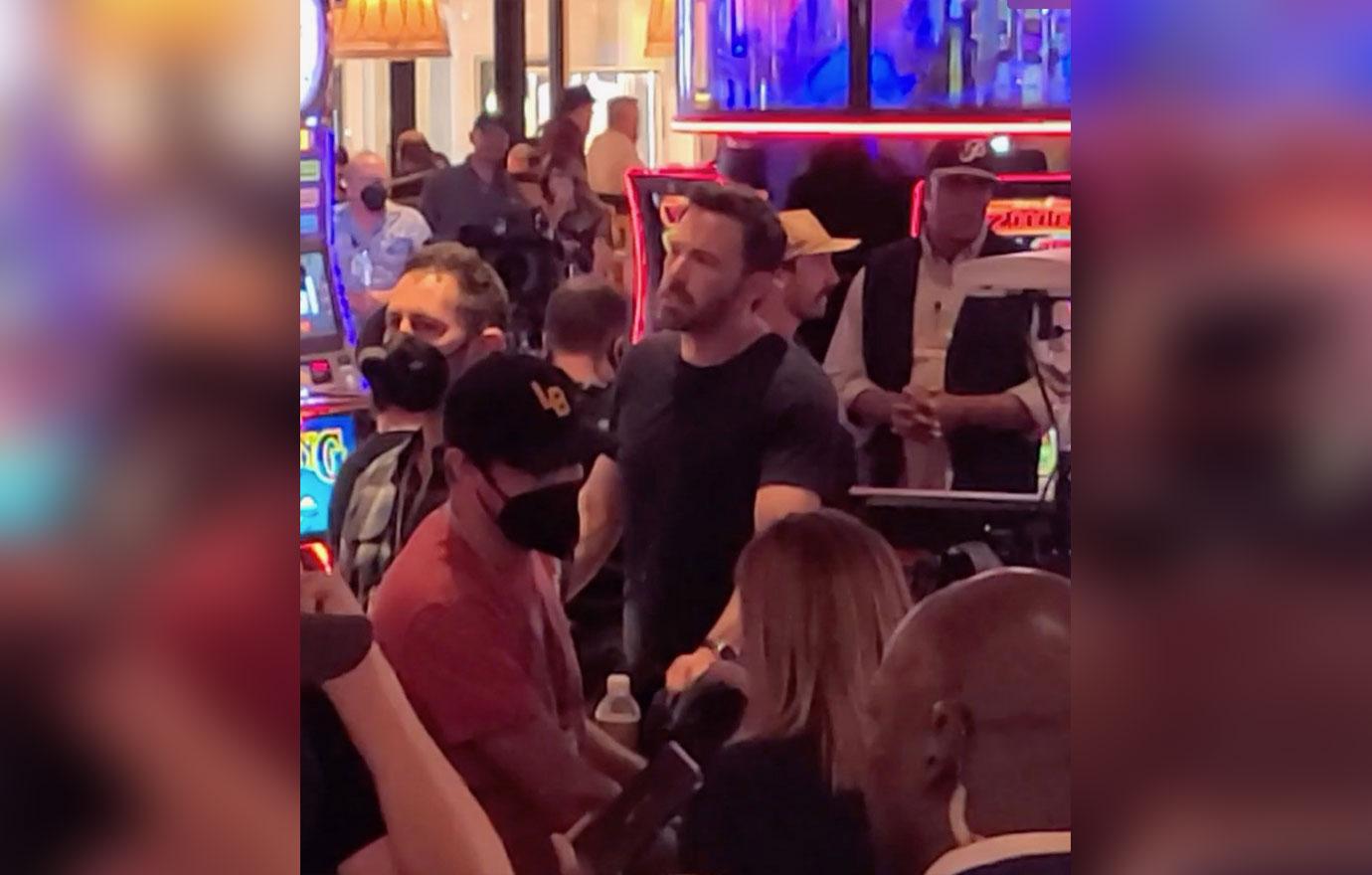 "Guadalupe loves Ben and is happy that he is back in Jennifer's life," a source close to the actor told E! News. "They enjoy gambling together and have done it in the past. Ben had the opportunity to work in Vegas this week and she came out."
Article continues below advertisement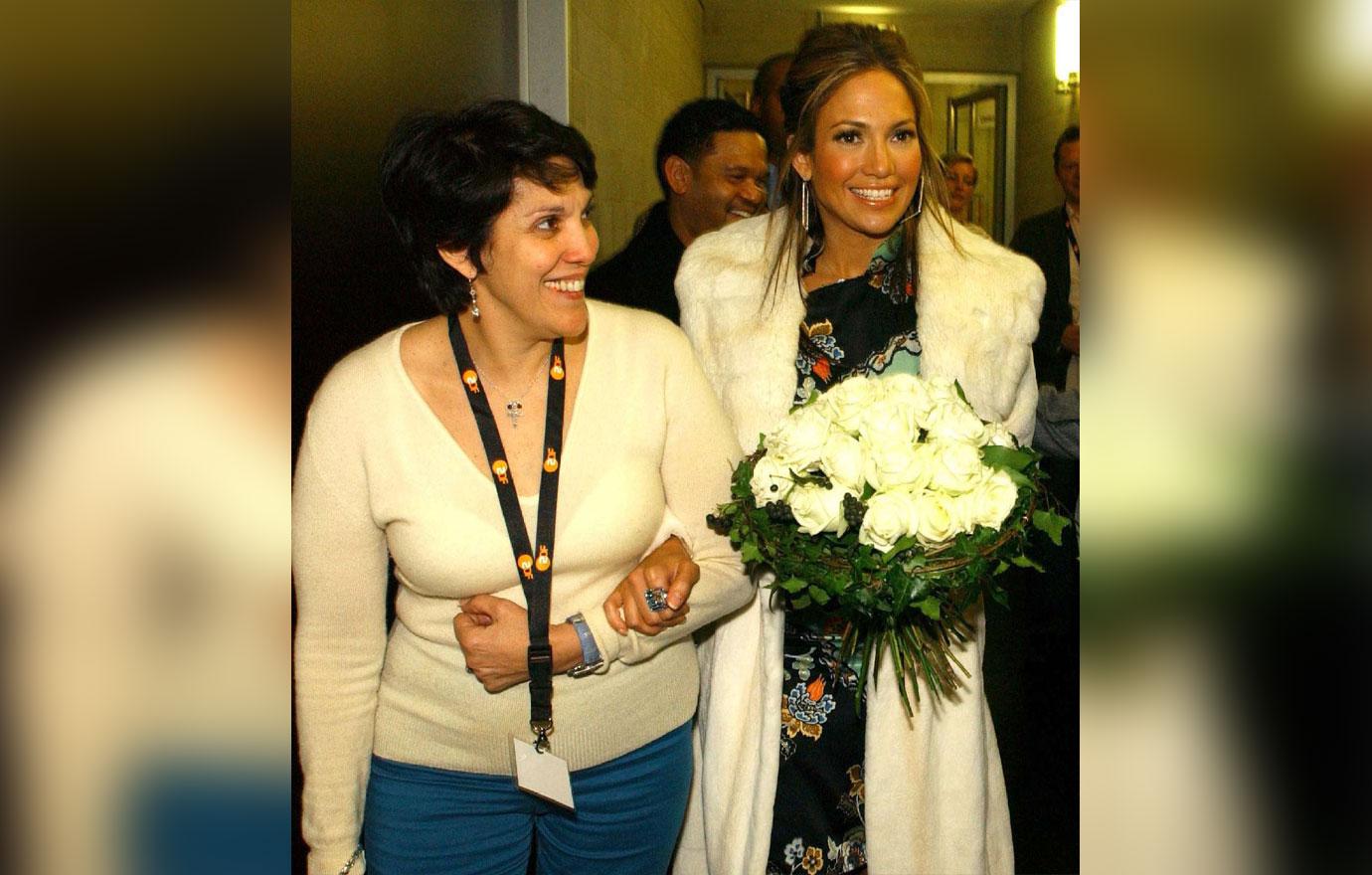 It's unclear whether Lupe – who has been described by J Lo as a "huge gambler" and once won $2.4 million at an Atlantic City casino – is taking part in Ben's filming, but it sure seems like she is fully on board with Bennifer 2.0.
Article continues below advertisement
As for Lopez, she and her two children – 13-year-old twins Emme and Max – were seen arriving back to the West Coast from Miami, debarking a private plane in Los Angeles on Friday morning.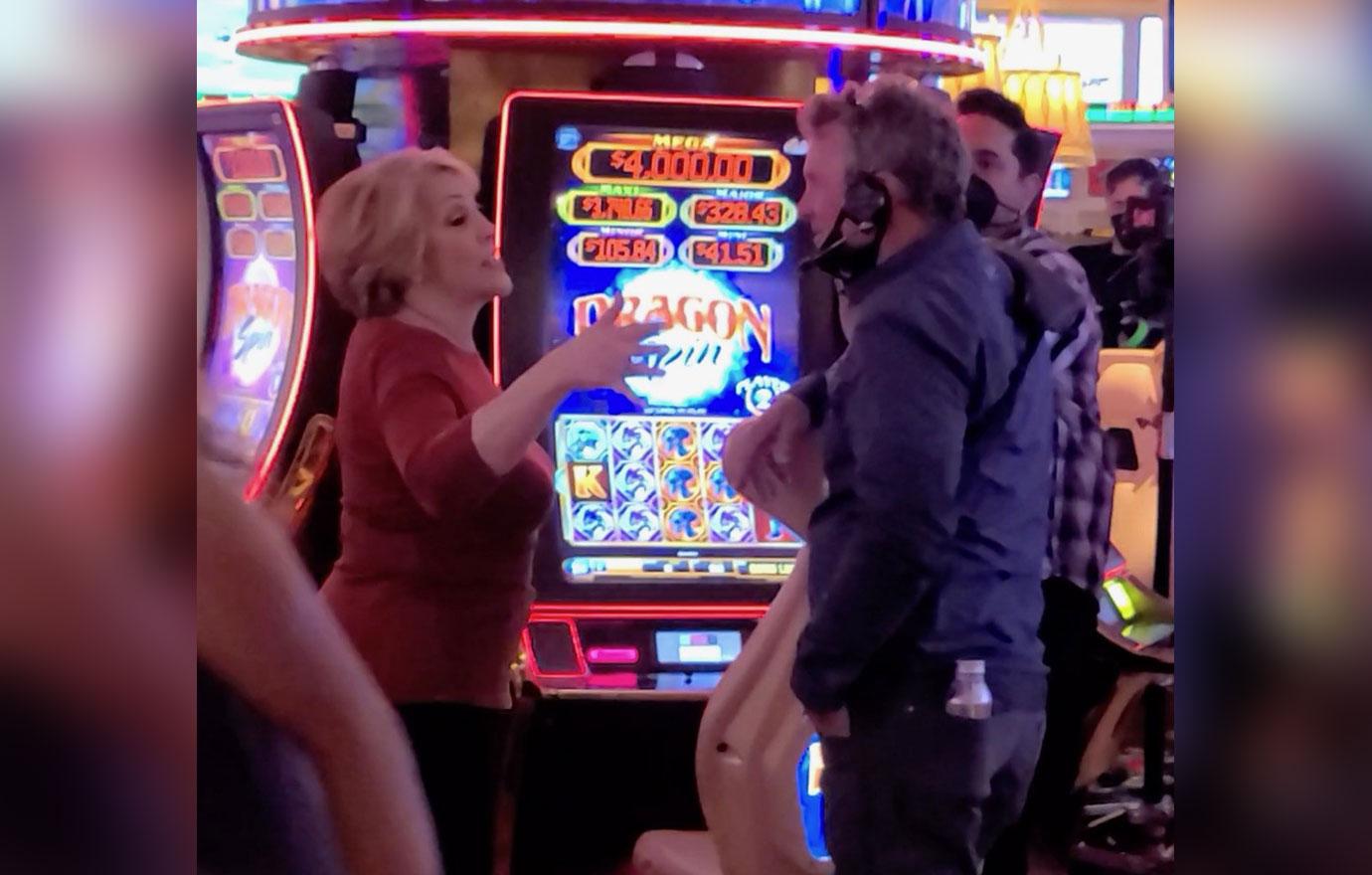 Article continues below advertisement
As RadarOnline.com previously reported, Jen has been checking out schools near Ben's home in L.A., as it's speculated that she will soon be making a move to Southern California. However, she'll likely be getting her own pad because sources tell us she has no interest in waking up at Affleck's place.
"Jennifer is the sort of girl that always wants the guy to sleep over at her house. She isn't interested in waking up in a house and borrowing Ben's cheap shampoo and conditioner that you know comes in the same bottle," an insider hilariously told us earlier this week.
Article continues below advertisement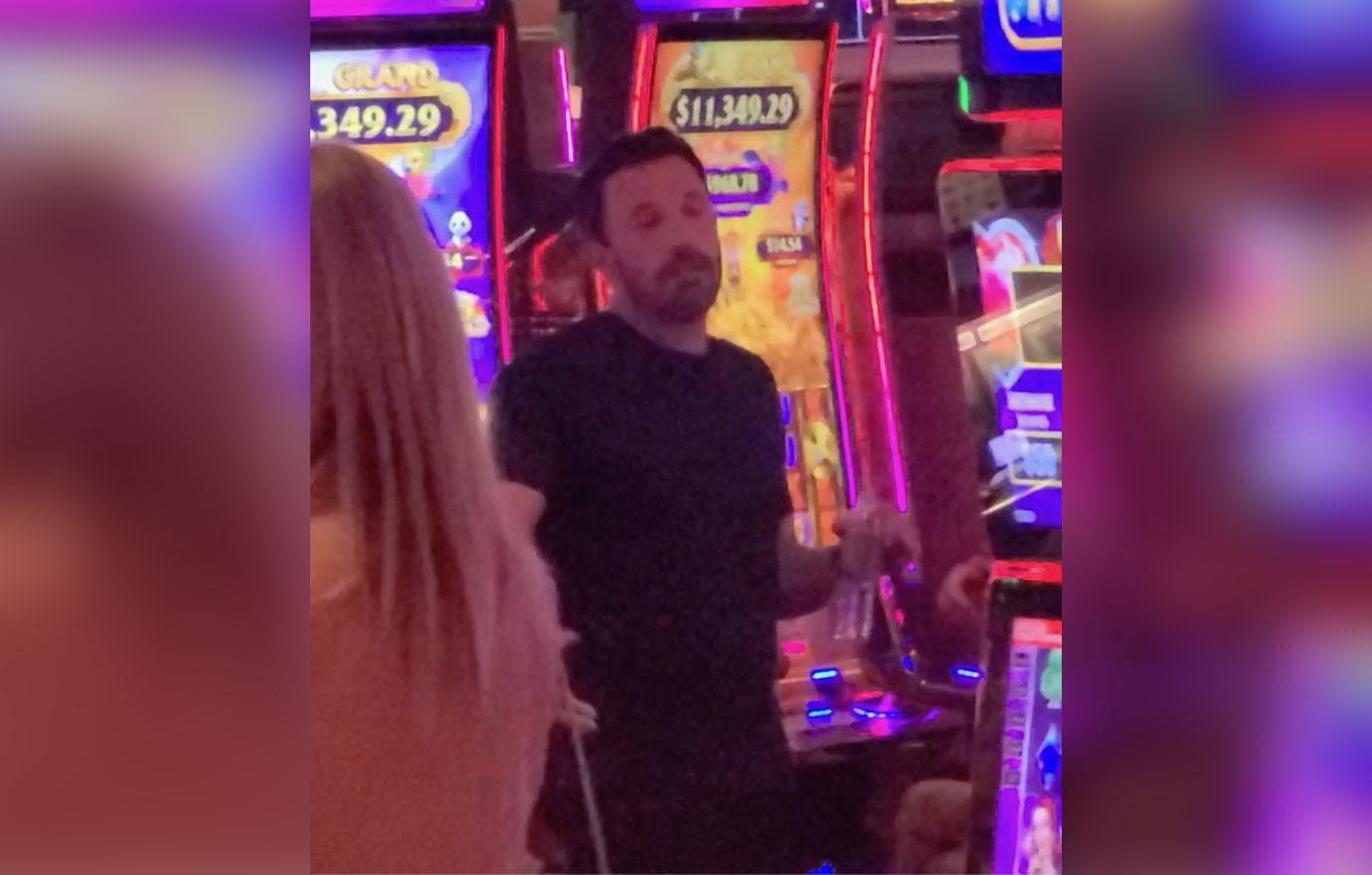 "Jennifer takes her skincare program very seriously," the insider went on. "Before she goes to bed there is a process. When she gets up in the morning, there is a process. Every girl wants to make sure their man sees them looking great, but no one wants to reveal just how much work goes into achieving that."
Article continues below advertisement
Since the two have rekindled their relationship following J Lo's split from Alex Rodriguez, they've been photographed spending tons of time together on both coasts, and have even taken a romantic vacation together to Montana. In all the pictures we've seen of the hot new couple, Jen looks flawless, and Ben looks..."comfortable."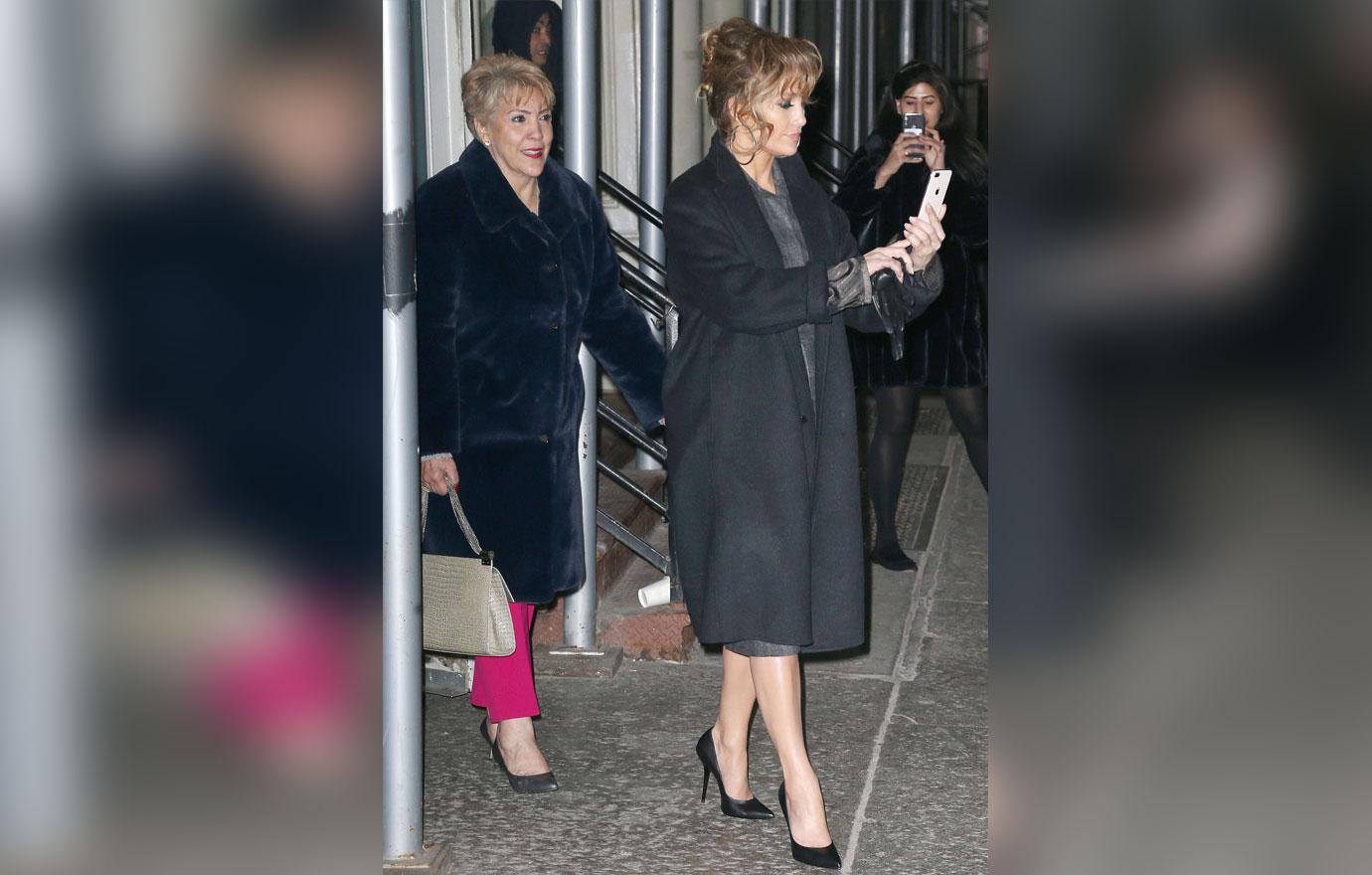 Article continues below advertisement
"Let's just say Ben is much more comfortable with a natural glow than Jennifer is," a pal laughed. "Which is why she isn't going to be sleeping over at his house anytime soon. Plus, her house is nicer, and she has better towels and sheets."
As for A-Rod, the retired MLB star was recently spotted apartment hunting in Manhattan, though he doesn't seem to have the same "glow" that his ex has been sporting. His face appeared droopy while dining solo in New York, but that's not for lack of a skincare routine.
Article continues below advertisement
"Jen was much more comfortable staying at Alex's house. Alex spends more time in the mirror than she does and has almost as much makeup," a source told us. "Alex only sleeps on the finest threat count sheets, while Ben, on the other hand, is a much more rugged sort of guy."
Despite the little glitch in their relationship, Bennifer 2.0 is still moving full speed ahead. They're even talking about introducing their children to each other! We're told the kids have not met but that the older ones are aware the two are together.