The Queen & Three Kings! Elizabeth, Princes Charles, William And George Pose For Family Photo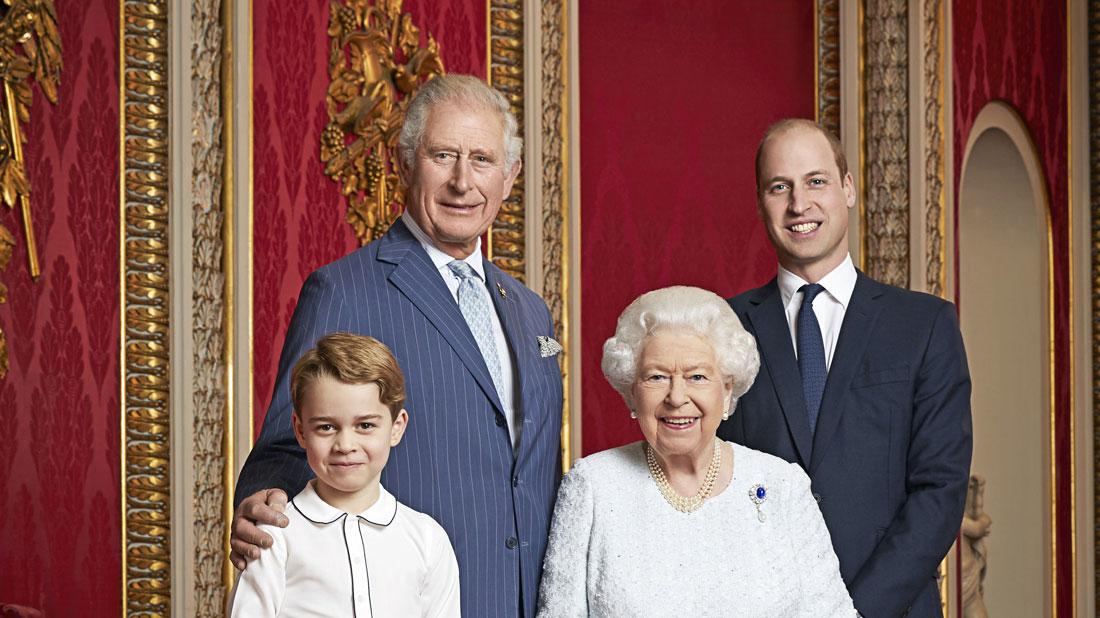 The Queen and three Kings!
Queen Elizabeth posed with her three heirs – Prince Charles, Prince William and Prince George – in a new royal portrait released on January 3 to ring in the new decade.
The British Monarch, 93, wore a white dress and pearl and sapphire jewelry for the photo with her three direct descendants.
She was flanked by Prince Charles, 71, Prince William, 37 and Prince George, 6, for the official family photo.
Article continues below advertisement
A growing boy, Prince George was wearing pants for the first time in a family portrait. The young royal was traditionally in shorts but wore a pair of green and blue plaid pants for the shot.
Only the direct heirs to the throne were included in the photo.
"To mark the start of a new decade, a portrait has been released of Her Majesty The Queen and Their Royal Highnesses The Prince of Wales, The Duke of Cambridge and Prince George," the royal caption noted. "The portrait was taken by Ranald Mackechnie in the Throne Room at Buckingham Palace."
Article continues below advertisement
"Their Royal Highnesses The Duke and Duchess of Sussex are spending private family time in Canada," Buckingham Palace confirmed in a statement on Friday, December 20. "The decision to base themselves in Canada reflects the importance of this Commonwealth country to them both."
The Palace explained why the couple chose the country where Meghan filmed her television show Suits before she married the prince in May 2018.
"The Duke of Sussex has been a frequent visitor to Canada over many years, and it was also home to the Duchess for seven years before she became a member of the Royal Family," the statement read. "They are enjoying sharing the warmth of the Canadian people and the beauty of the landscape with their young son."