Where's Rob? Kim Kardashian's Brother Not Spotted In Public For Over 800 Days!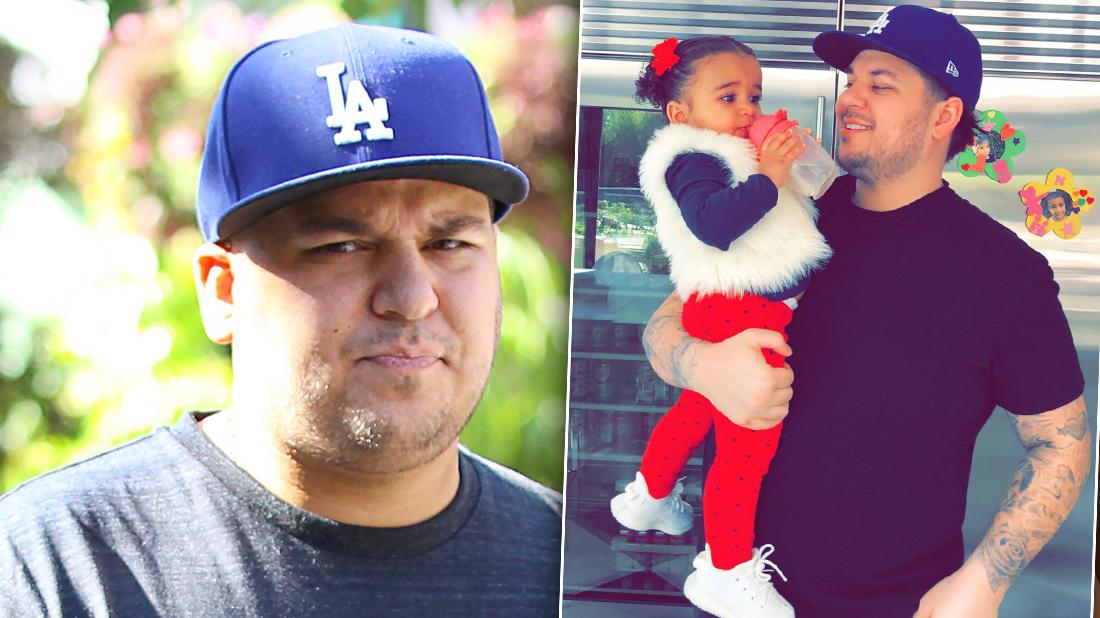 Where in the world is Rob Kardashian?
While Kim Kardashian and her famous sisters crave the spotlight and rarely go more than a few hours without being photographed, the reality TV family's only brother hasn't been seen in public in about 835 days, RadarOnline.com can reveal.
The last time Rob was photographed out and about was on June 18, 2017, making it more than two years since Kris Jenner's only son made an appearance.
Article continues below advertisement
"No one ever sees him," an family insider said about Rob, a single dad to his daughter Dream with ex Blac Chyna.
"He just hangs out at his house all the time."
Photos of Dream are sporadically shared on his official Instagram page, which is managed by Jenner Communications, not Rob himself. (The star was banned from Instagram after he was accused of cyber-bullying Chyna in 2017.)
In early 2019, Rob was briefly spotted on Love & Hip Hop: Hollywood star Alexis Skyy's Instagram Stories when the two shared a short-lived romance reportedly targeted at his baby mama.
He even made a brief cameo on the last season of Keeping Up With the Kardashians, when he bizarrely refused to leave his home amid the dangerous Woolsey fires in 2018.
"Rob keeps going through the same pattern of wanting to stop hiding, but then he becomes a complete recluse all over again," a source told RadarOnline.com earlier this year. "His family loves him but at this point, they're at a loss over what to do."
Article continues below advertisement
Rob attempted to make a comeback earlier this year with a new workout regimen and clothing line, Halfway Dead. However, after he was accused of ripping off the logo from another brand, he pulled some of the merchandise off his site. Now, it appears much of the clothing is currently out of stock, and family members have stopped promoting it.
Amid his current slump, Rob is struggling with explosive accusations in his ongoing legal troubles.
A slew of explosive homophobic text messages Rob allegedly sent Chyna's other man Pilot Jones in 2016 resurfaced in an ongoing lawsuit.
RadarOnline.com first obtained screenshots of the alleged bombshell threats in 2016.
"F****t a** b***h this is Rob," one text to Jones obtained by RadarOnline.com reads. "You did the most disrespectful s**t ever … this is my wife and you about to get your a** beat by every Mexican in la … u f****d with the wrong woman and the wrong dude. this ain't a game to us. … I will find out where u are…"
He is also still in a years-long court battle with Chyna over the cancelation of their spinoff show, Rob & Chyna, in 2017.