Ryan Seacrest Refuses To Turn Over Emails, Texts In Court Battle With Blac Chyna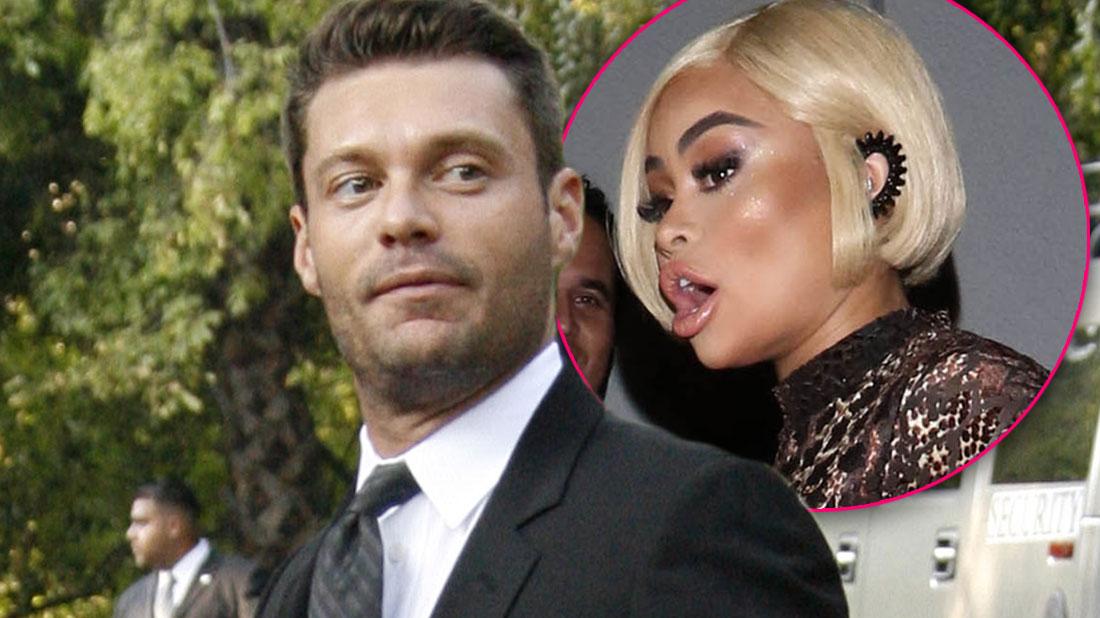 Ryan Seacrest is not giving in to Blac Chyna's legal demands in the model's messy lawsuit against the Kardashian-Jenner clan, RadarOnline.com has exclusively learned.
In explosive new court documents obtained by RadarOnline.com, Seacrest, 44, refused to turn over his emails and texts that Rob Kardashian's baby mama is demanding even after her attorney deposed the mogul last month.
Chyna's attorney, Lynne Ciani, filed a declaration on June 5 confirming Seacrest's deposition on May 31. According to a document filed by Seacrest's team on June 4, the entertainment mogul argued that the texts and emails Chyna is demanding from him are not relevant.
Article continues below advertisement
Seacrest also claimed that the information Chyna wants from him is considered a "work product," which means it violates a third-party's right to privacy.
As RadarOnline.com reported, Chyna, 31, and her attorney are seeking texts and emails specifically between Seacrest, Rob, Khloe and Kim Kardashian, Kylie and Kris Jenner, and officials at E! and Bunim-Murray Productions. The communications apparently have to do with discussions about season 2 of Rob & Chyna.
Chyna's attorney claimed that Seacrest's legal team haven't even looked for the documents they are requesting. Ciani further claimed that Seacrest's attorneys are intentionally and unlawfully misusing a protective order in the case to prevent her from questioning witnesses.
"RSP (Ryan Seacrest Productions) and Mr. Seacrest have yet to produce even one responsive email involving the five Defendants in response to either Plaintiff's subpoena directed to RSP or to Ryan Seacrest," Ciani wrote in the court filing.
Article continues below advertisement
"Clearly, RSP has no basis to demand that this Court treat Plaintiff's Motion to Compel further documents form RSP as 'moot' before Plaintiff has the opportunity to submit the certified deposition testimony of Ryan Seacrest to the Court for review in connection with her Motion to Compel re RSP," she added.
Chyna continues to claim that momager Kris, Kim, Khloe and Kylie pushed the E! network to cancel Rob & Chyna's show and replace it with Life of Kylie.
Ciani has requested the court to reject Ryan Seacrest Productions' request to deem Chyna's motion to compel "moot." The next hearing in the case is scheduled for June 25.