Ryan's Nightmare! Judge Demands Seacrest Turn Over Private Papers In Blac Chyna Lawsuit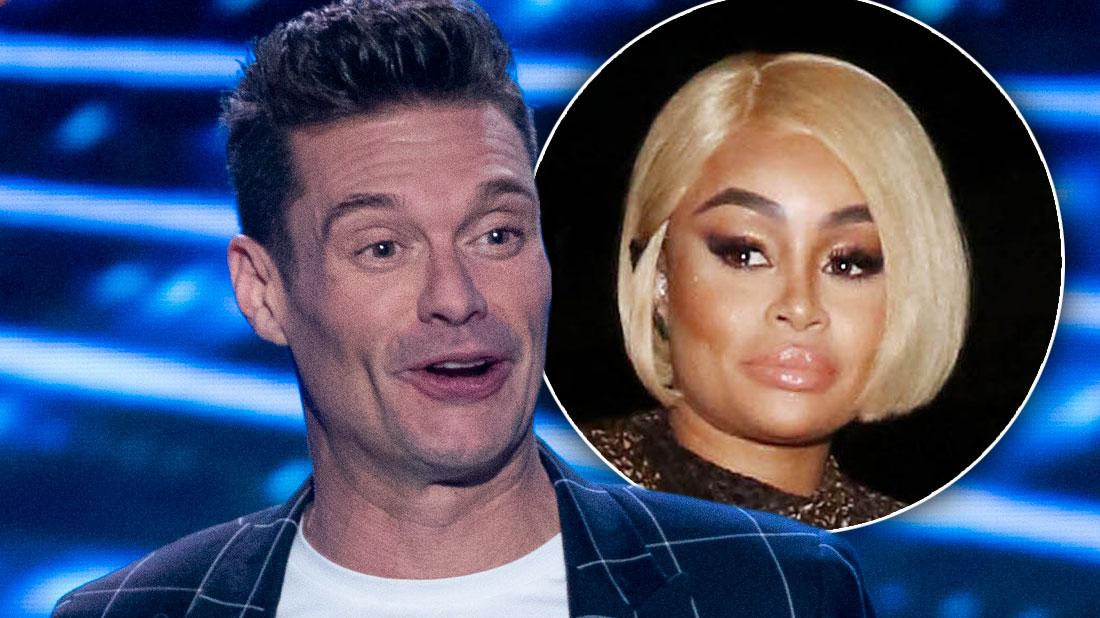 Ryan Seacrest just can't shake himself free from a very public, very nasty legal war.
RadarOnline.com has exclusively learned a Los Angeles judge ordered the radio show host's production company to turn over private papers in connection to Blac Chyna's lawsuit against the Kardashian-Jenner clan.
Judge Randolph Hammock ordered Ryan Seacrest Productions to "produce as unredacted in its entirety" 154 documents, according to the May 30 order.
Article continues below advertisement
At a hearing on May 16, Chyna's attorney Lynne Ciani argued her client is entitled to various correspondences from Seacrest's production company as well as communication E! attorneys forwarded to Bunim-Murray executives regarding the cancellation of Season 2 of Rob & Chyna.
Chyna, 31, claims momager Kris Jenner, Kim, Khloe, and Kylie pushed the network to cancel the show with ex Rob Kardashian and replaced it with the Life of Kylie.
While the judge ruled some of the documents would remain private, Ryan Seacrest Productions must turn over unredacted documents to Chyna that include information concerning Kanye West, E! President Adam Stotsky, Scott Disick, Jason Kennedy, Ken Baker, Marc Malkin and Will Marfuggi, according to the court order.
Ryan Seacrest Productions was ordered to turn over the documents within 10 days.
"We are very pleased with Judge Hammock's ruling ordering Ryan Seacrest Productions to turn over more documents in support of Chyna's case against the Kardashian and Jenner defendants," Ciani exclusively told RadarOnline.com. "We look forward to analyzing those documents and seeing what connection Kanye West, Scott Disick and other newly-named executives have to Chyna's case."
In the meantime, Judge Hammock ruled that Seacrest, 44, Kylie, 21, and Khloe, 34, must be deposed on the matter no later than August 31, 2019. Chyna's deposition will be taken 30 days after that, while Kim, 38, and Kris Jenner, 63, would be deposed 30 days after Chyna.