Ryan Seacrest Should Be Deposed In Kardashian & Blac Chyna Legal Battle, Judge Says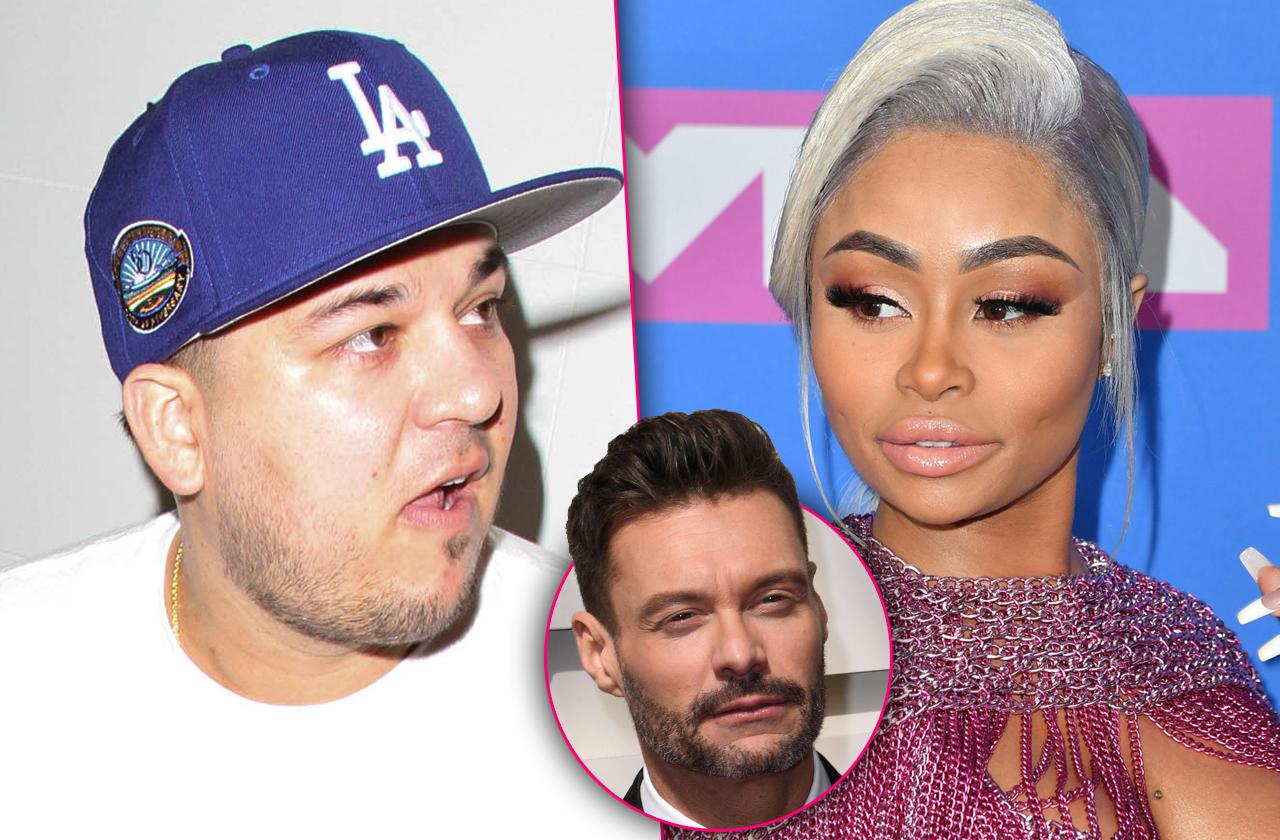 Article continues below advertisement
Hammock, however, told attorneys he will provide his final decision within the next few weeks on whether Seacrest should be deposed on the case.
"My instinct tells me he has information about the cancellation of the show," Hammock said. "You would think, as the executive producer, he would know something. He's kind of an insider ... and probably has a relationship with the Kardashians. It seems if anybody would have information, it would be Seacrest."
Lynne Ciani, Blac Chyna's attorney, said Seacrest's tweet congratulating Rob Kardashian on the pick up of season 2 of the show, as well as text messages between the two, showed Seacrest has knowledge as to what led to the cancellation of the show.
Chyna is alleging Kim, Khloe, Kylie and Kris, who was also another executive producer of the show, maneuvered to cancel the Rob & Chyna show from the E! network and replaced it with the Life of Kylie.
Article continues below advertisement
Seacrest's attorney, Crystal Jonelis, argued Seacrest was an executive producer "by name only," and said the T.V. host does not have any significant information related to Chyna's case against the Kar-Jenners.
Jonelis also asked the judge to consider a "less intrusive" way for Chyna to obtain the information other than deposing Seacrest.
While the judge said Seacrest's tweet to Rob about the season 2 pick up was more like an "right on, bro" congratulatory message, he found it not significant to the case as argued by Chyna's attorney.
Hammock, however, said he believes Seacrest still could have pertinent information, which could mean the host could be called to provide testimony.
"Given his place in the entertainment world and his position, which is very prominent, he probably has more than superior knowledge than most people," Hammock said. "My inclination is to grant the motion to compel, but to limit the scope to the time. I'm thinking two to three hours of deposition."