Rob Kardashian Turns Down Gig On Scott Disick's New Show: He 'Wants To Be A Stay-At-Home Dad'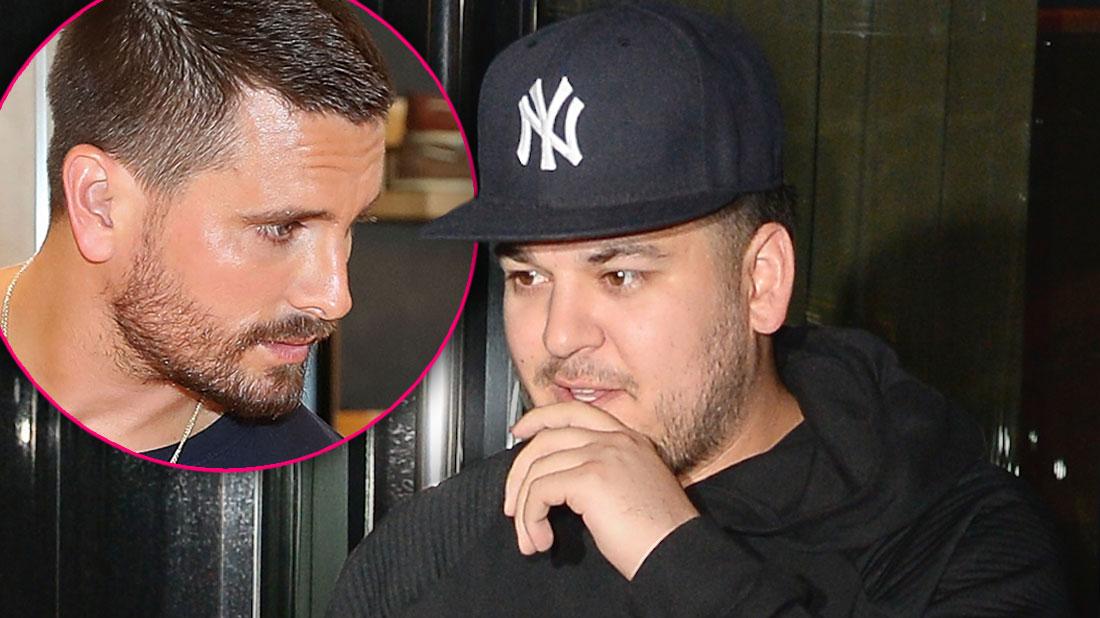 Rob Kardashian returned to reality television this week — appearing briefly on his family's reality show, Keeping Up with the Kardashians!
And although fans were thrilled to see Kardashian, 32, back in action, RadarOnline.com has exclusively learned that the only son of Kris Jenner has "refused" his momager's attempts to get him a full-time gig!
According to a Kardashian family insider, Jenner, 64, offered her lazy son a job on Scott Disick's upcoming reality show, Flip It Like Disick.
Article continues below advertisement
However, Rob "refused" his mother's offer and told her that he "just wants to be a stay-at-home dad instead!'
As previously reported, Rob appeared briefly on KUWTK Season 16, episode 6, which aired on Sunday, May 12.
In the episode, the overweight sock king didn't want to cancel his daughter Dream's birthday party as sister Khloe Kardashian's house, even as the devastating Woolsey fires approached.
"Rob appeared on the show because Kris made him. It is so strange, though, because he is broke and has no money, yet doesn't want to work when it's offered to him," the insider told Radar.