Nightmare For Dream! Rob Forced To Move Daughter's Birthday As Fires Scorch Calabasas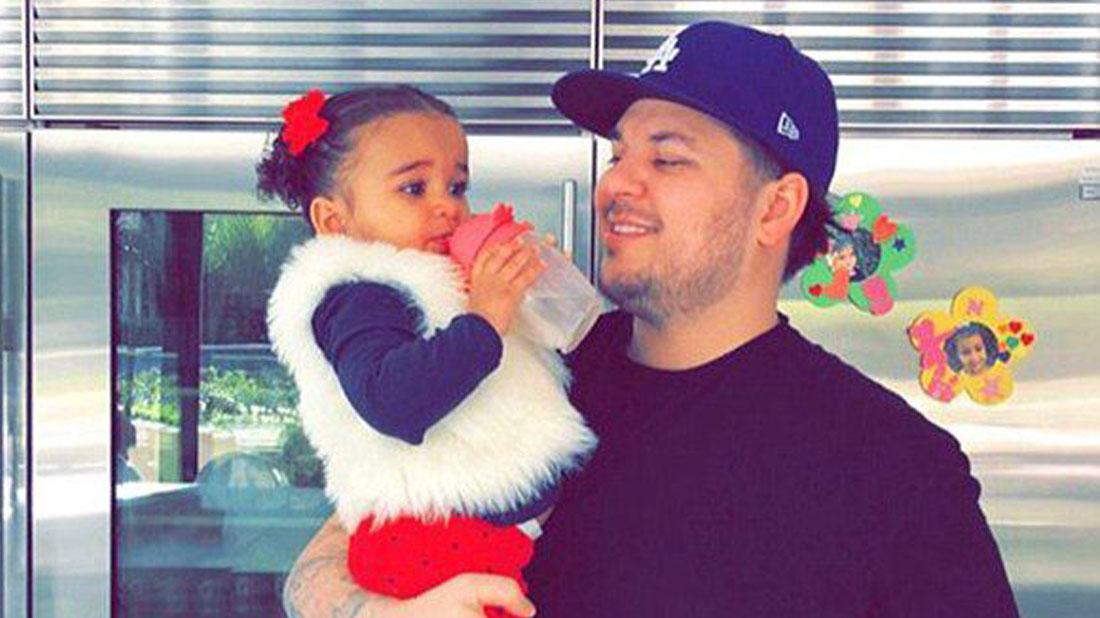 On the latest episode of Keeping Up With the Kardashians, returning reality star Rob Kardashian and his family were forced to flee their homes as the deadly Woolsey fires scorched up Calabasas — just as Rob, 32, was planning for daughter Dream's second birthday!
Despite the chaos going on outside, Rob was reluctant to abandon his home. "I am not going!" he told sister Khloe Kardashian.
"We have balloons being delivered for her, cakes and everything," he continued, clearly unaware of just how bad the fires really were!
Article continues below advertisement
But after the fire "jumped the freeway," Khloe lost it! "Wait, literally we gotta go. Come and get your stuff," she yelled.
"Are you f****g with me right now? Come on, let's go. You're one of those people who won't evacuate in an evacuation. That's like, I don't know who you are," she screamed, forcing him to get his belongings and dip out before it was too late!
In confessional later on, Khloe, 34, said, "I know that Rob has this big birthday planned, but my brother's not really understanding the severity of it. With kids, you really can't just take things lightly."
Although most of the Kar-Jenner clan didn't seem to be as bothered by the approaching fires as Khloe, by day two of the blaze, sister Kim Kardashian and Kourtney Kardashian also started to express their fears.
In the end, however, the entire KUWTK family got out of harm's way and once the flames subsided, Kylie Jenner agreed to hold Dream's birthday at her house, telling mother Kris Jenner, "It just made me feel bad. Because of the fires, Dream wasn't going to have a birthday party!"
Article continues below advertisement
"I can't think of a better way to recover from all of the fire drama than to celebrate Dream's birthday," Kris, 63, later said in confessional. "I'm so glad that this happened for Rob and Dream. It's a huge success."
After the ash had settled, Kris made it clear that she had bigger things to worry about — as she was getting ready to make her big debut in Ariana Grande's hit music video, "thank u, next."
"Ariana Grande invited me to be in her music video. It's for her new song. I'm so excited, I get to play the mom from Mean Girls," Kris said.
When Kris got to the set, she was overcome with joy when the the 25-year-old superstar singer paid her a visit in the dressing room, telling the momager, "Feel free to make it your own!"
"Like if you want to freestyle it, you are totally welcomed to. Whatever you want to do," she told Kris.
Article continues below advertisement
And that is exactly what Kris did, as the episode included behind the scenes footage of Kris's appearance on the "thank u, next" video, being extremely "extra" and causing the other actors, and Ariana, 25, to laugh hysterically at her on-set antics!
As RadarOnline.com previously reported, the Woolsey fires came dangerously close to Kim, 37, and hubby Kanye West's newly built mansion! But that didn't stop Kim from paying a visit to Alice Johnson in prison.
Prior to Alice's release, Kim spoke with her team of lawyers, whom she was working for as an apprentice in San Francisco.
"What happened with your White House visit?" Kim's lawyer mentor asked, to which Kim responded, "It went great."
As fans know, Kim, ultimately, was able to get Alice Johnson freed. At the time the episode was shot, however, no one knew that Kim was studying to become an actual attorney!