Sorry Scott! Kourtney Ready For Fling With John Mayer: 'She Likes A Bad Boy'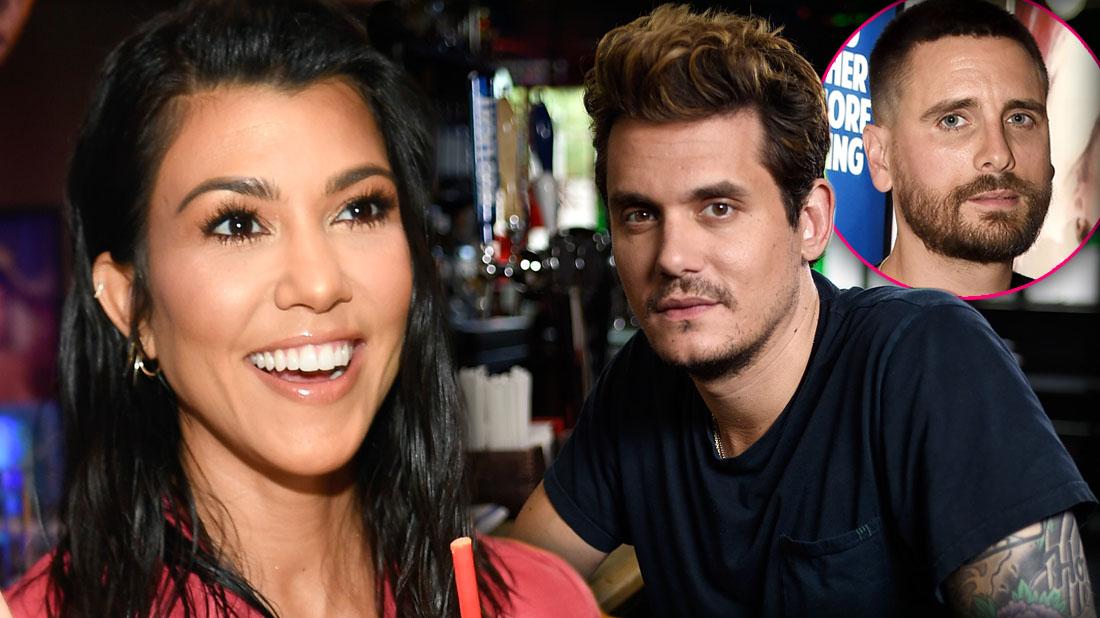 Kourtney Kardashian has been mingling with John Mayer — and now she's ready to take their flirtation to the next level! RadarOnline.com can exclusively reveal the Keeping Up With the Kardashian's star is ready to have a fling with the singer.
According to an insider, the two insist they're friends, but as Radar reported Mayer, 41, "seemed very into her" when they bumped into each other late last year at the GQ Men of the Year event.
Article continues below advertisement
At the time, sources told Radar he is "not her type at all," but as of late, Kourtney, 40, finds him attractive and is dropping hints to make sure he knows that.
"Kourtney finds John hot and talented and she likes a bad boy," a source told Radar. "John may not be someone that Kourtney would end up with, but she's all about having fun and is convinced that John is the perfect guy for a fling!"
The mother of three hoping to take the next level with John comes after a Bali healer revealed she and ex boyfriend Scott Disick, 35, are soulmates.
After an intense conversation, they agreed their love and connection as parents to Mason, Penelope, and Reign actually do make them soulmates in a sense.
They mentioned their brief concern about Scott's girlfriend Sofia Richie, 20, following the healer's revelation. As Radar reported, watching that episode triggered some of Richie's insecurities.
"Sofia is already super jealous of his relationship with Kourtney, and although Scott tells Sofia that she is the one for him, she will always feel inferior to Kourtney," the insider said.
The source continued, "Even when she is with them both she feels inferior. This is just really hard for Sofia and while Kourtney tries to include her in things, there is nothing that she can really do."