Sofia Richie 'Hurt' & 'Super Jealous' Of Scott Disick's 'Soulmate' Kourtney Kardashian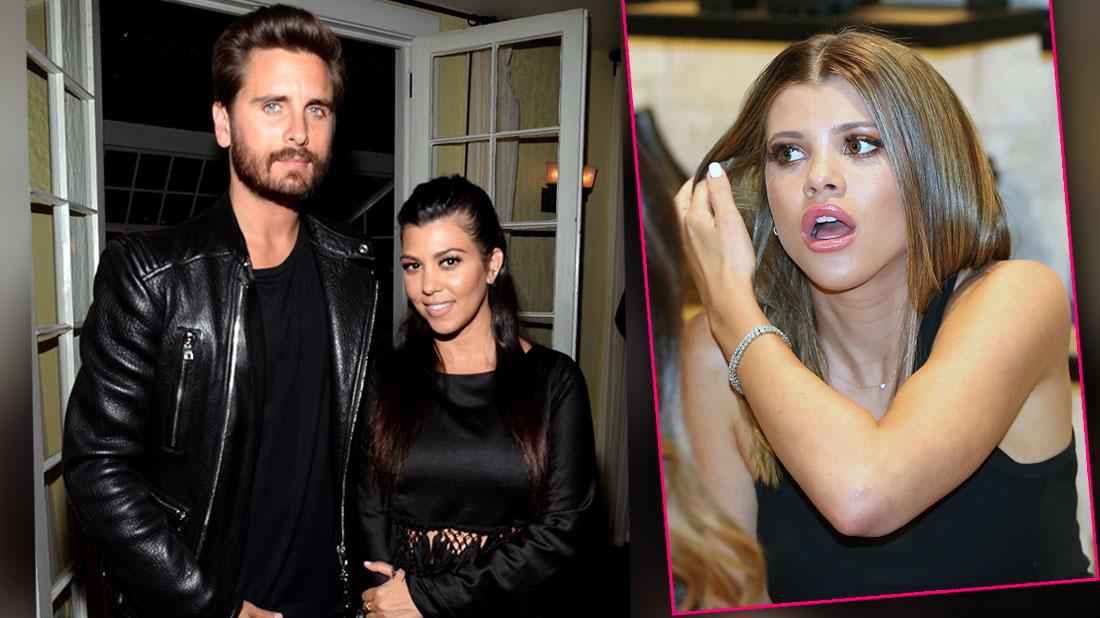 Sofia Richie is still reeling after Kourtney Kardashian called her ex-partner Scott Disick her "soulmate" during a recent trip to Indonesia.
"Sofia wasn't told about what happened when he was in Bali with Kourtney and he did not tell her about this soulmate thing until right before it aired on TV," a source revealed of the incident, which was the subject of a recent episode of Keeping Up with the Kardashians.
Article continues below advertisement
As RadarOnline.com reported, Disick, 35, and 40-year-old Kardashian visited a healer while in Bali who told them they share a "very deep bond."
"I don't know what the definition of soulmate is, but Scott and I, we're going to be in each other's lives forever," said Kardashian of the father of her three kids — Mason, 8, Penelope, 6, and 3-year-old Reign. "We are soulmates, in a sense. No matter what, whether we're ever together or not."
Richie "was hurt," said the source of the shocking revelation, explaining, "Sofia is already super jealous of his relationship with Kourtney, and although Scott tells Sofia that she is the one for him, she will always feel inferior to Kourtney."
"Even when she is with them both she feels inferior," added the source. "This is just really hard for Sofia and while Kourtney tries to include her in things, there is nothing that she can really do."