Kim, Kanye, & Kids Leave Queens Church Service After West's Surprise Performance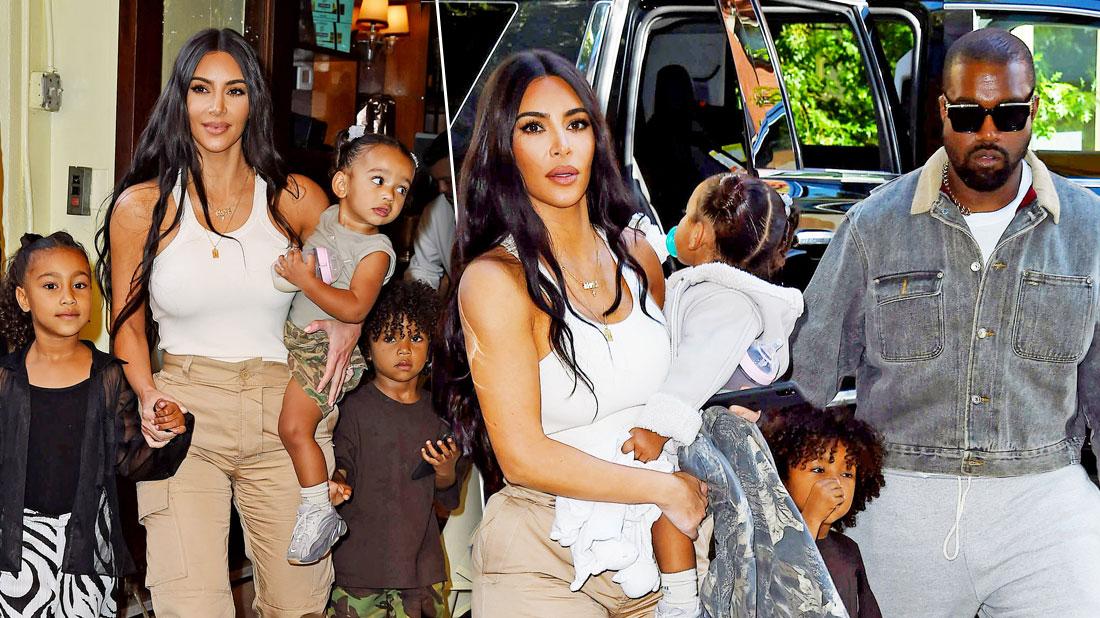 Kim Kardashian and Kanye West were spotted leaving Queens, New York with their kids this Sunday after the rapper, 42, surprised fans by performing at a local church!
The Grammy Award winner brought his 150-voice gospel choir — otherwise known as the Sunday Service Collective — to Greater Allen A.M.E. Cathedral in Jamaica, Queens for the show.
The "Gold Digger" rapper sang and danced along with his musical crew as his family, and around 3,000 other attendees, cheered him on. At one point, West himself took over the keyboard and sang "This Is the Day That the Lord Has Made."
Article continues below advertisement
Kanye has had an active few days. On Friday, September 27, he held a musical service at Detroit's Aretha Franklin Amphitheater. That same night, he also hosted a listening party of his new album along with a screening of his upcoming Jesus Is King IMAX film at the city's Fox Theatre. The movie is set to open in theaters October 25, 2019.
After his Queens church service this Sunday, Kanye took his album listening and film screening experience to Manhattan's United Palace. The show started at 8:30 p.m.
RadarOnline.com readers know that about one month before Kanye's impromptu church performance, the star's famous wife announced the release of his ninth studio album, "Jesus Is King." He has since received much backlash over the religiously-inspired album, as some Twitter fans believe he's selling his faith for show.
Kim, 38, first shared the news this August, saying the album would be released on September 27. After some technical difficulties, however, the release was pushed back.
Last week, Kim shared an Instagram story message saying that while her husband's album was still undergoing "just a few final tweaks to the mixes," he would be previewing it in NYC the weekend of September 28. For fans, that message was all they needed. Almost immediately after Kim's announcement, Kanye's show tickets were completely sold out.
According to Kim, songs in Kanye's album include "Baptized," "God Is," "Selah," "Wake The Dead," "Sunday," and "Sweet Jesus," among others.
Kanye has not promoted his album and has not posted any news of its release on social media. Radar readers know the rapper stopped using Instagram and Twitter after his controversial social media rants from this January and last December.
All Smiles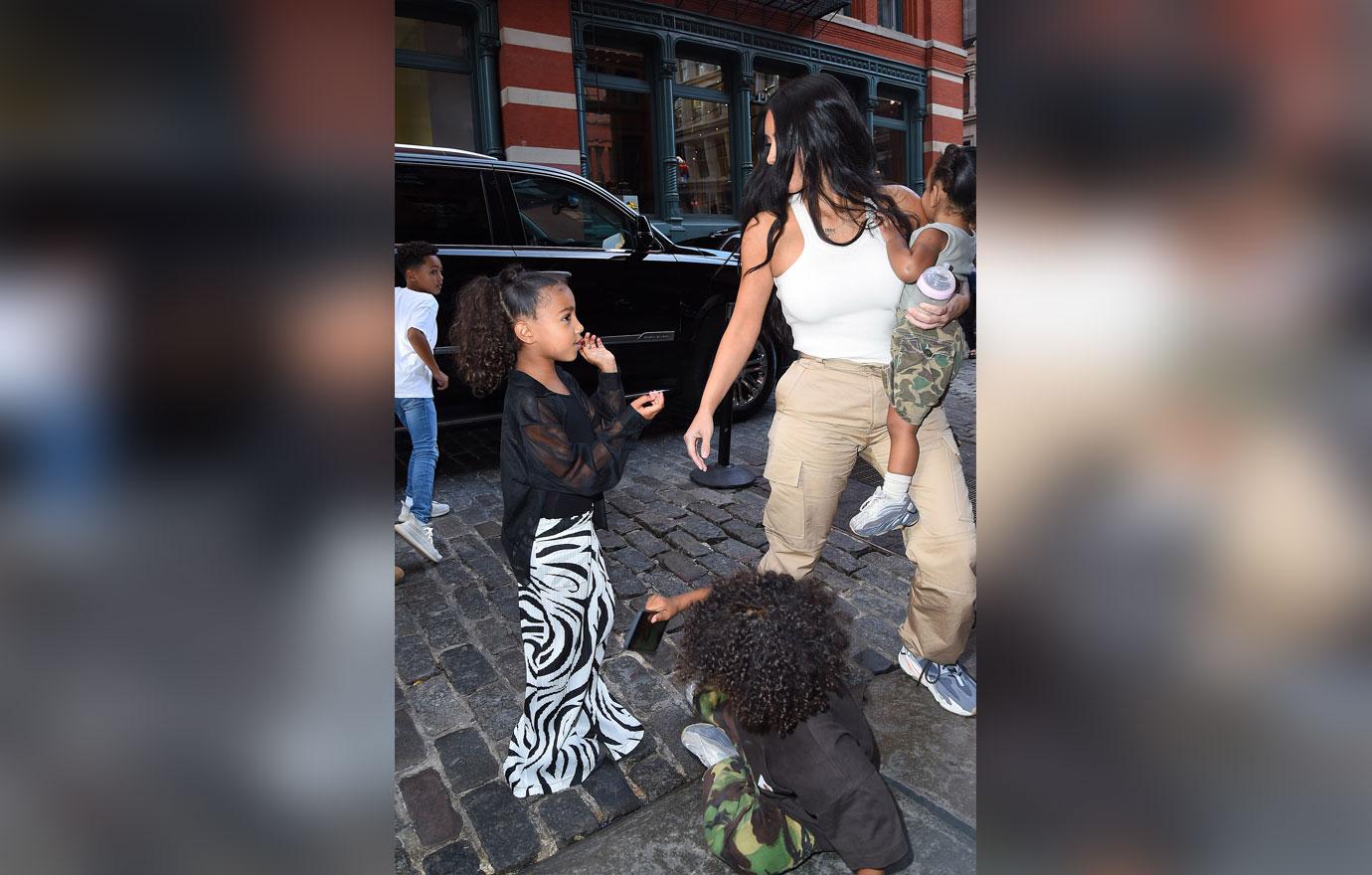 The family looked happy while leaving the Queens church this Sunday.
Article continues below advertisement
Mrs. West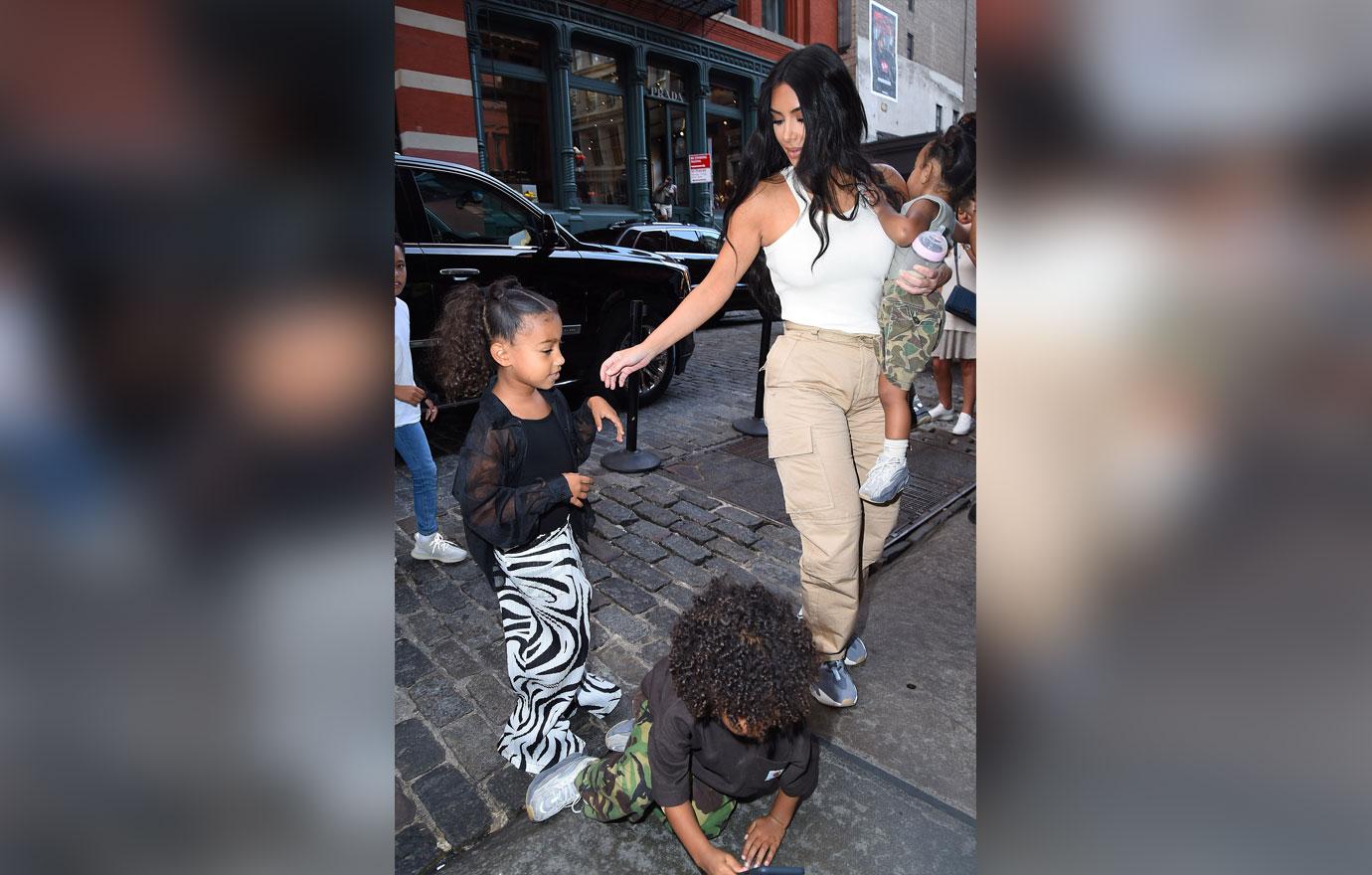 Article continues below advertisement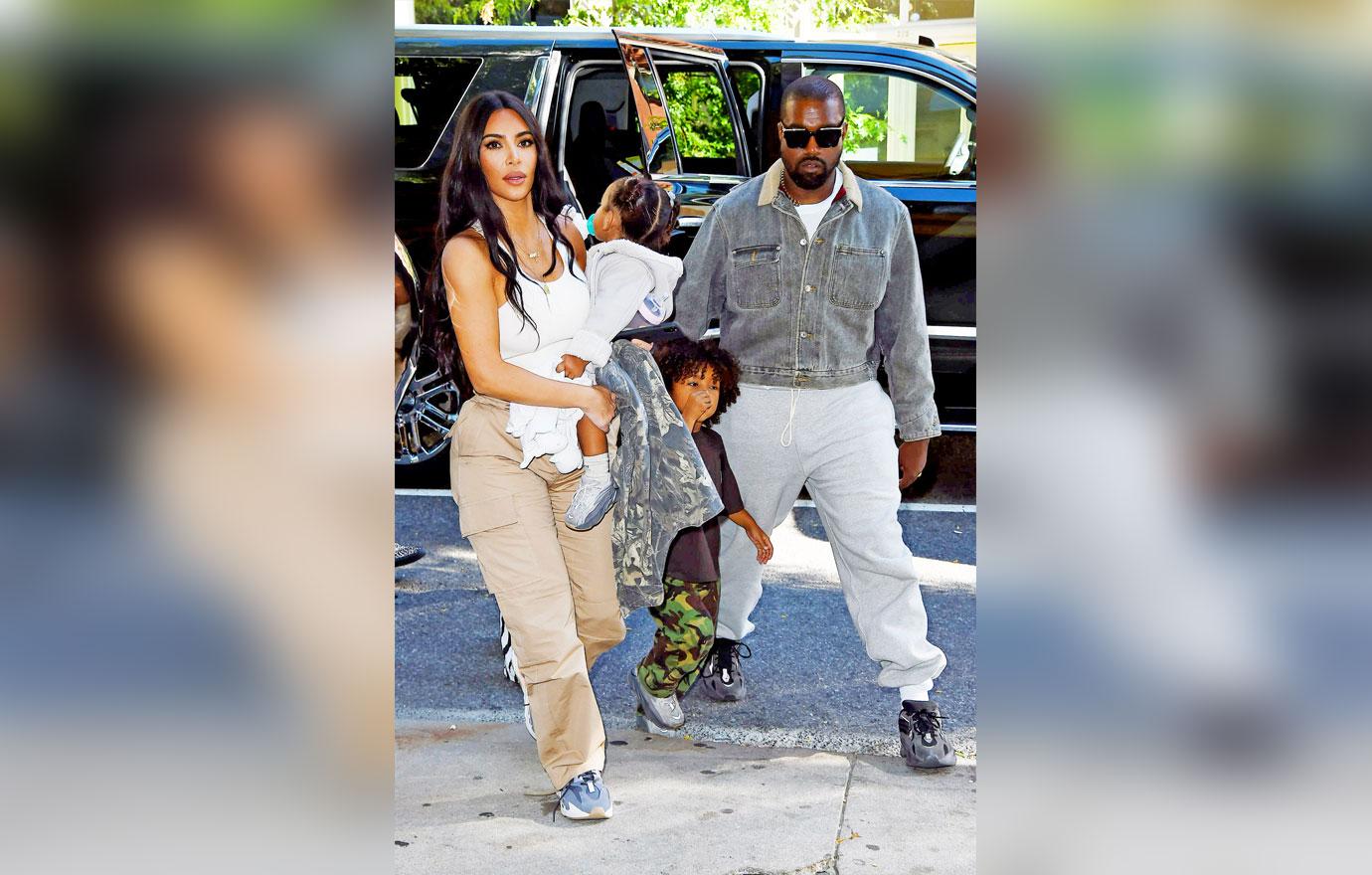 Kanye matched Kim's casual look by rocking a white T-shirt, grey sweatpants, a jean jacket, and sneakers.
Article continues below advertisement
Happy Family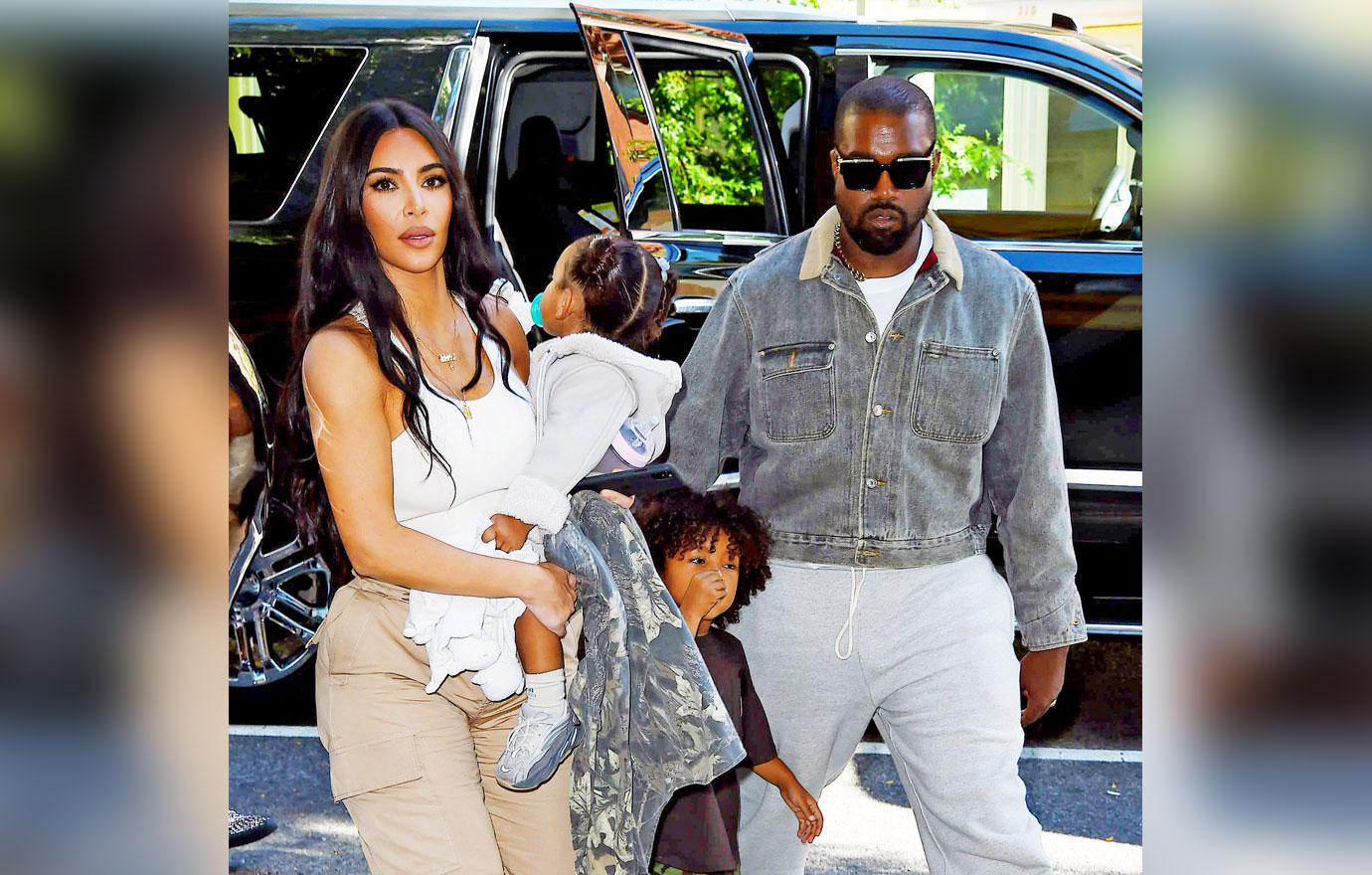 The pair couldn't hide their joy while leaving the cheery service with their mini-mes.
Article continues below advertisement
Fashionista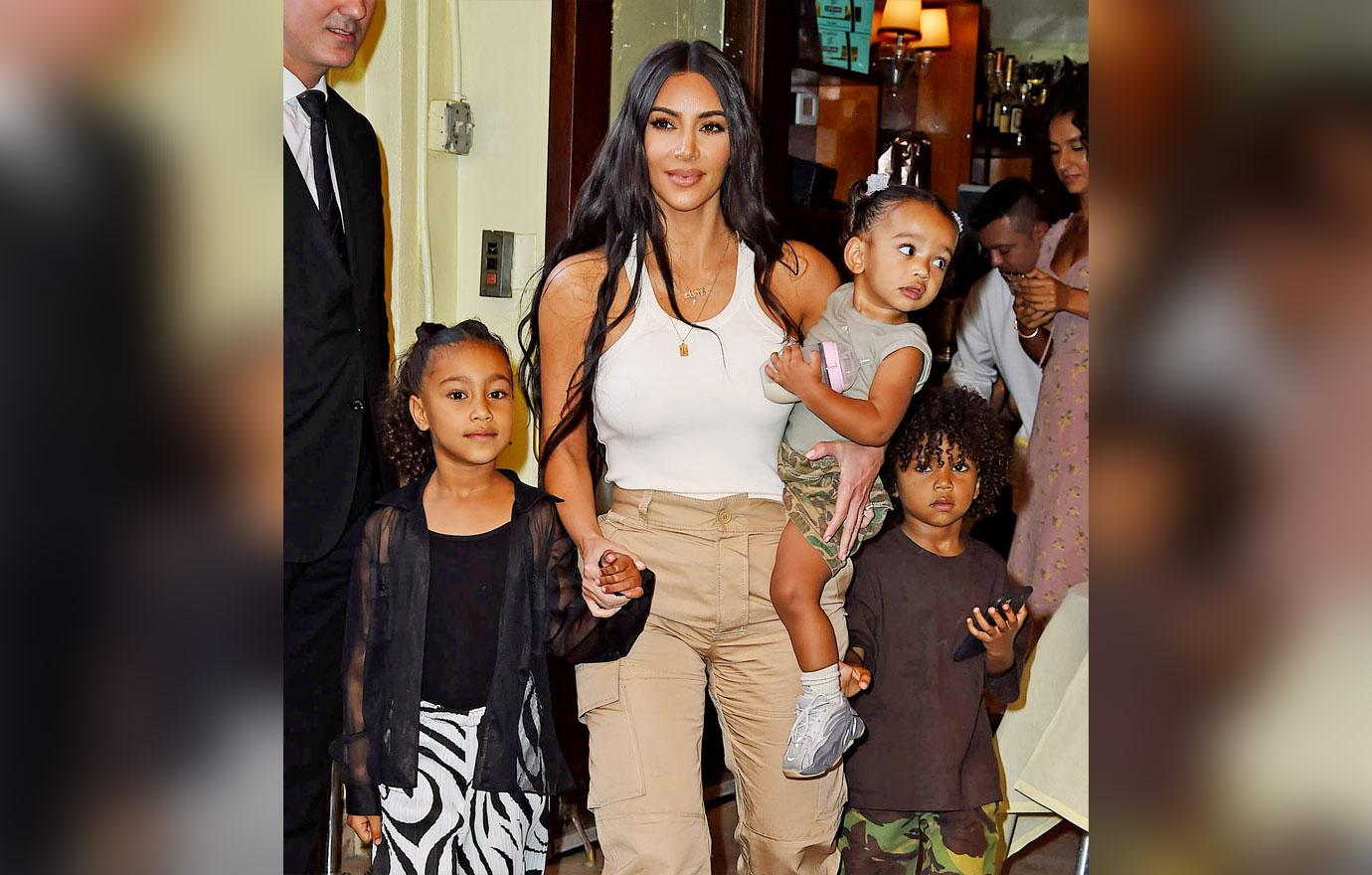 North smiled for the cameras while looking stylish in an adorable black-and-white ensemble.
Article continues below advertisement
Say Cheese!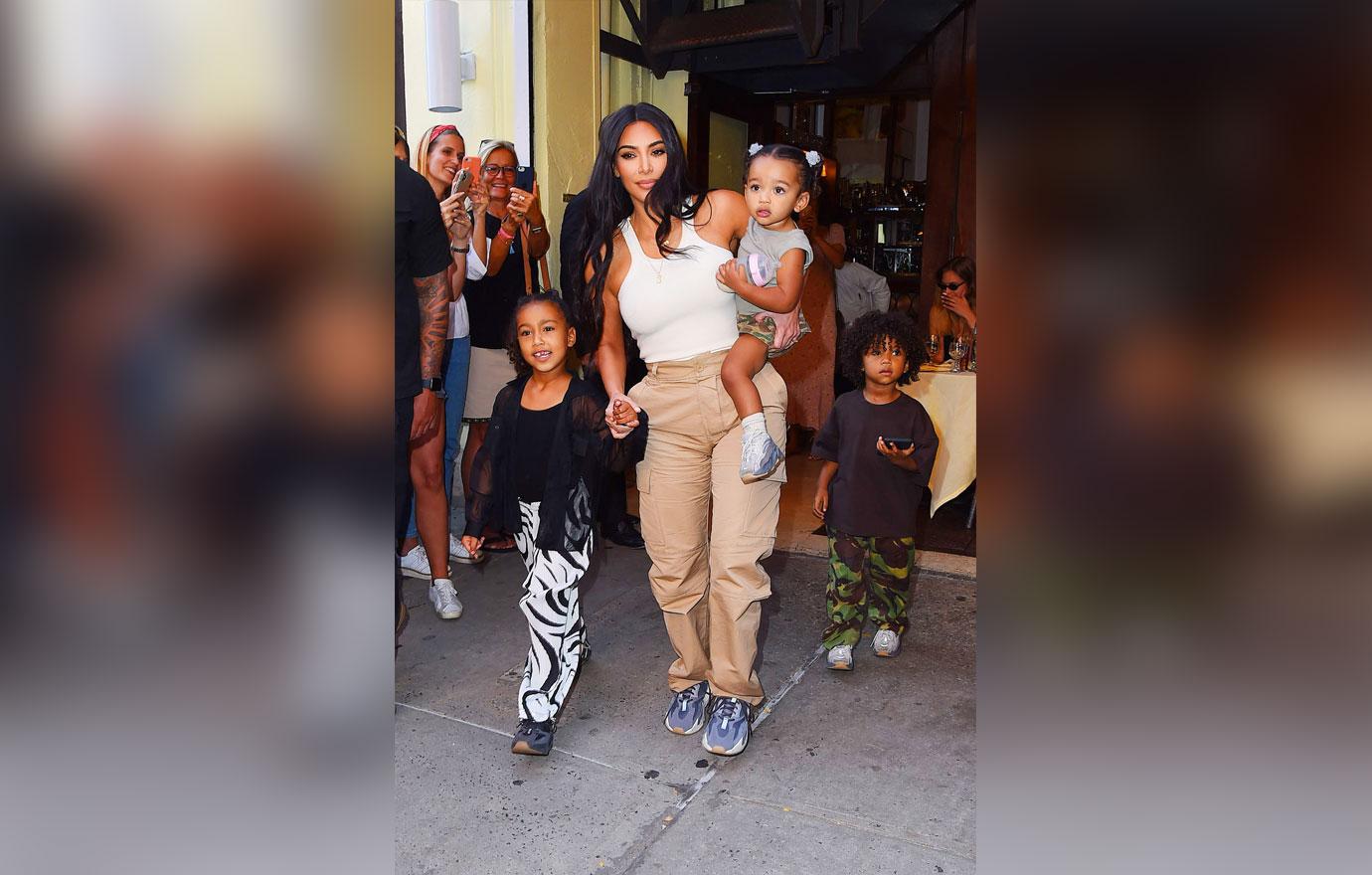 Fans greeted and took photos of the family as they left the Queens church.
Article continues below advertisement
Oops!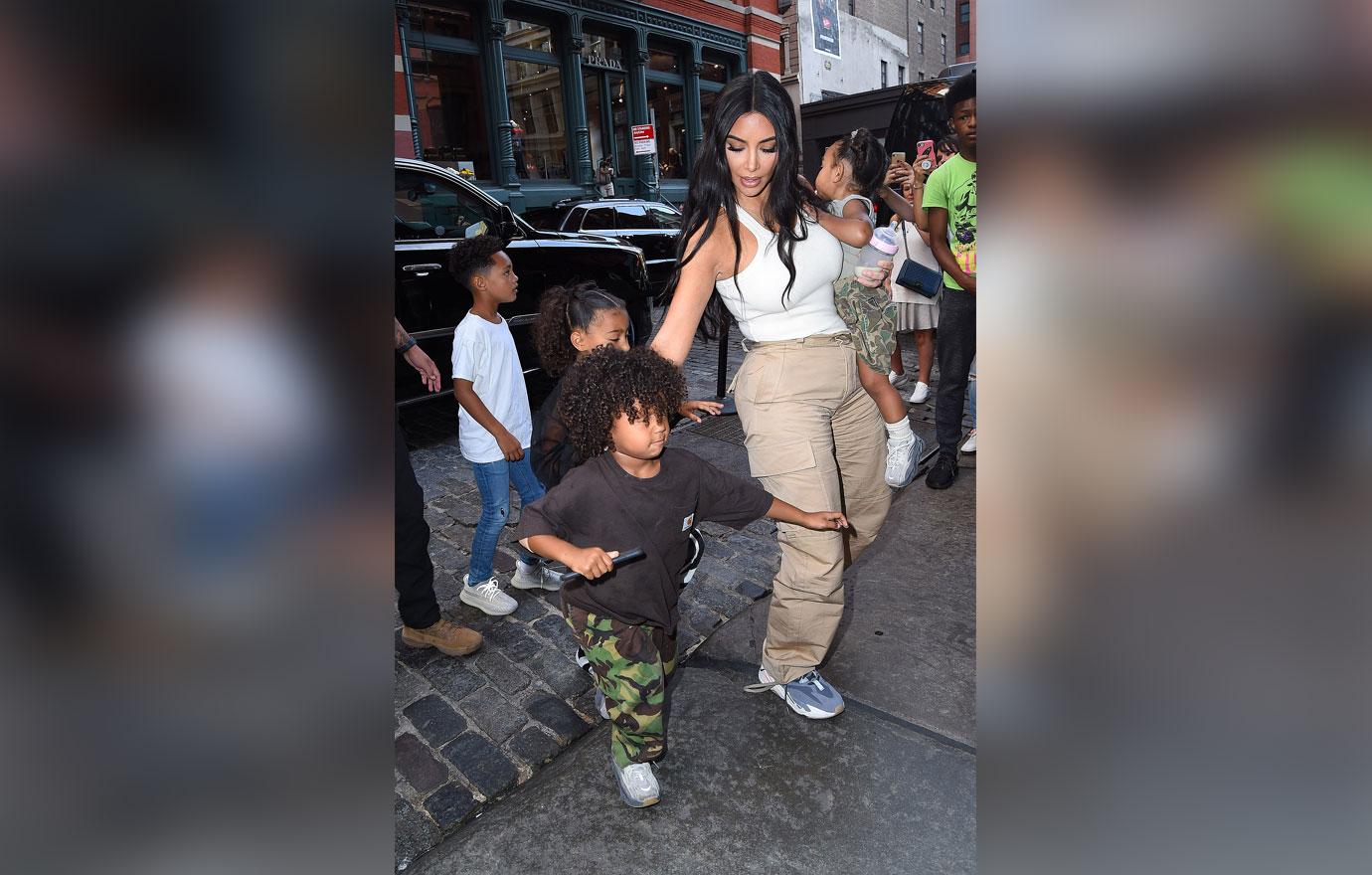 Saint tripped on a step outside the building, but quickly picked himself up and joined his parents.
Article continues below advertisement
Baby West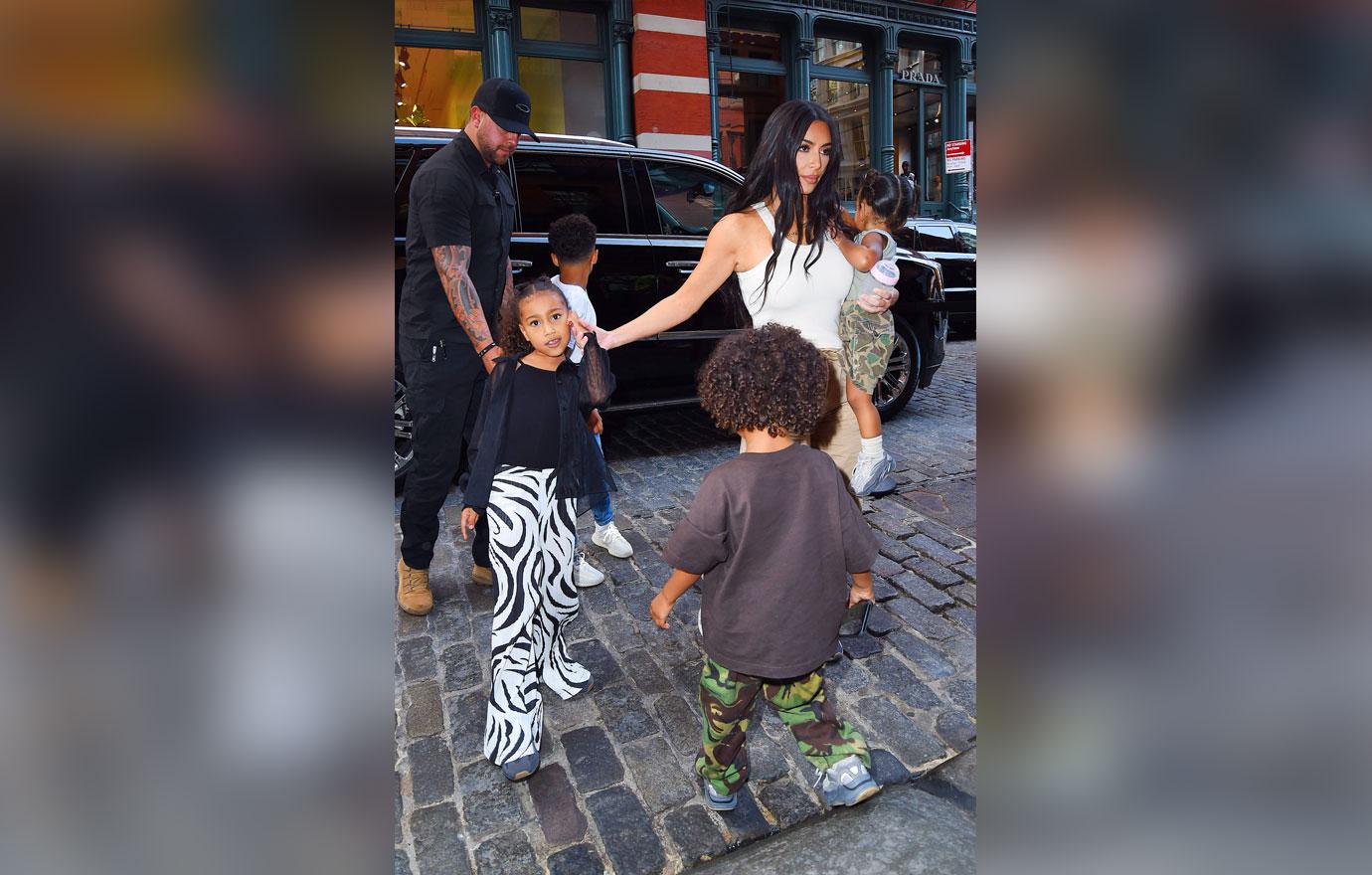 He looked just like his daddy in his cool grey sneakers.
Article continues below advertisement
Star Power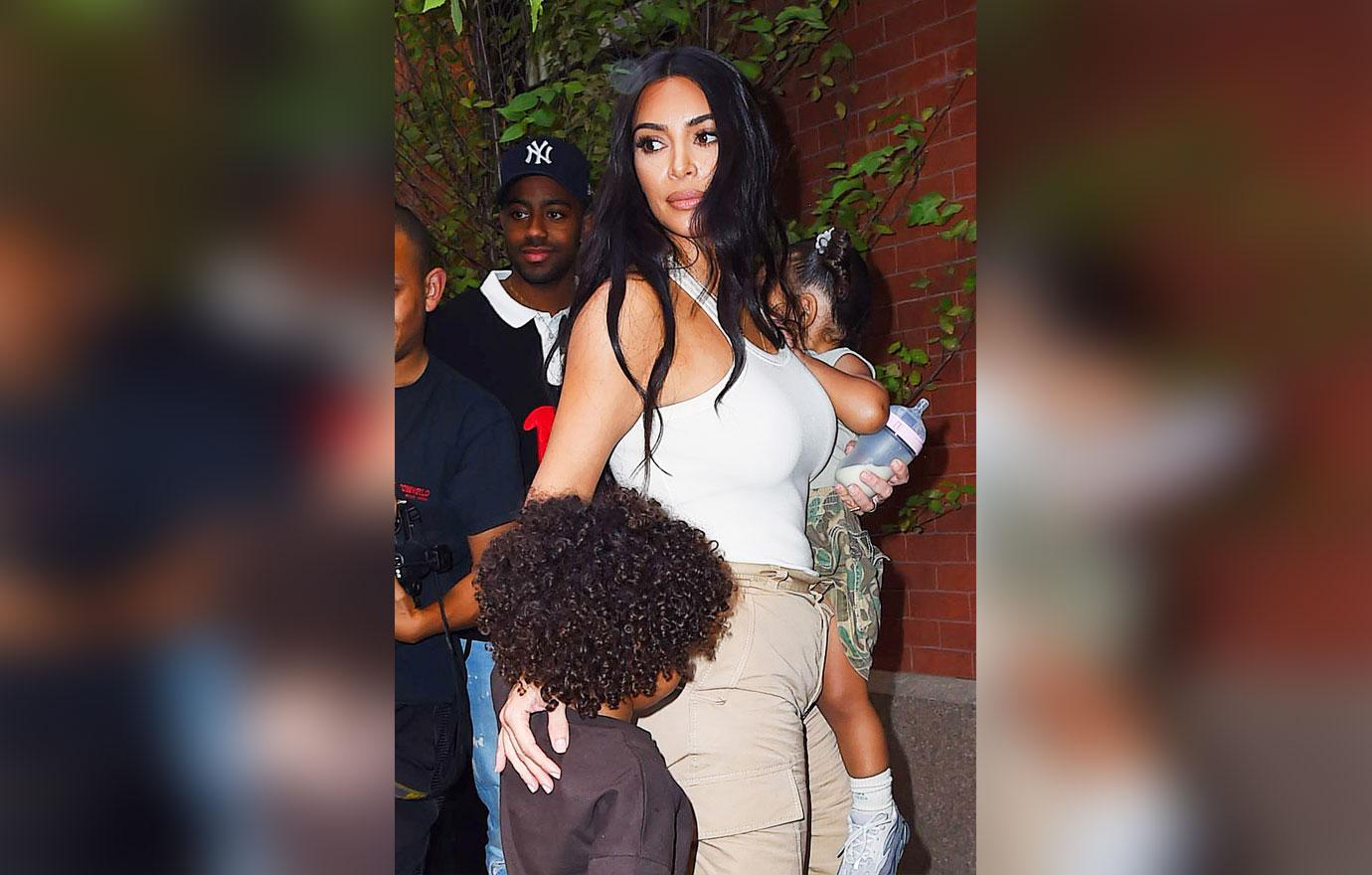 Kim enjoyed her mommy duties as Kanye greeted his adoring fans.
Article continues below advertisement
Support System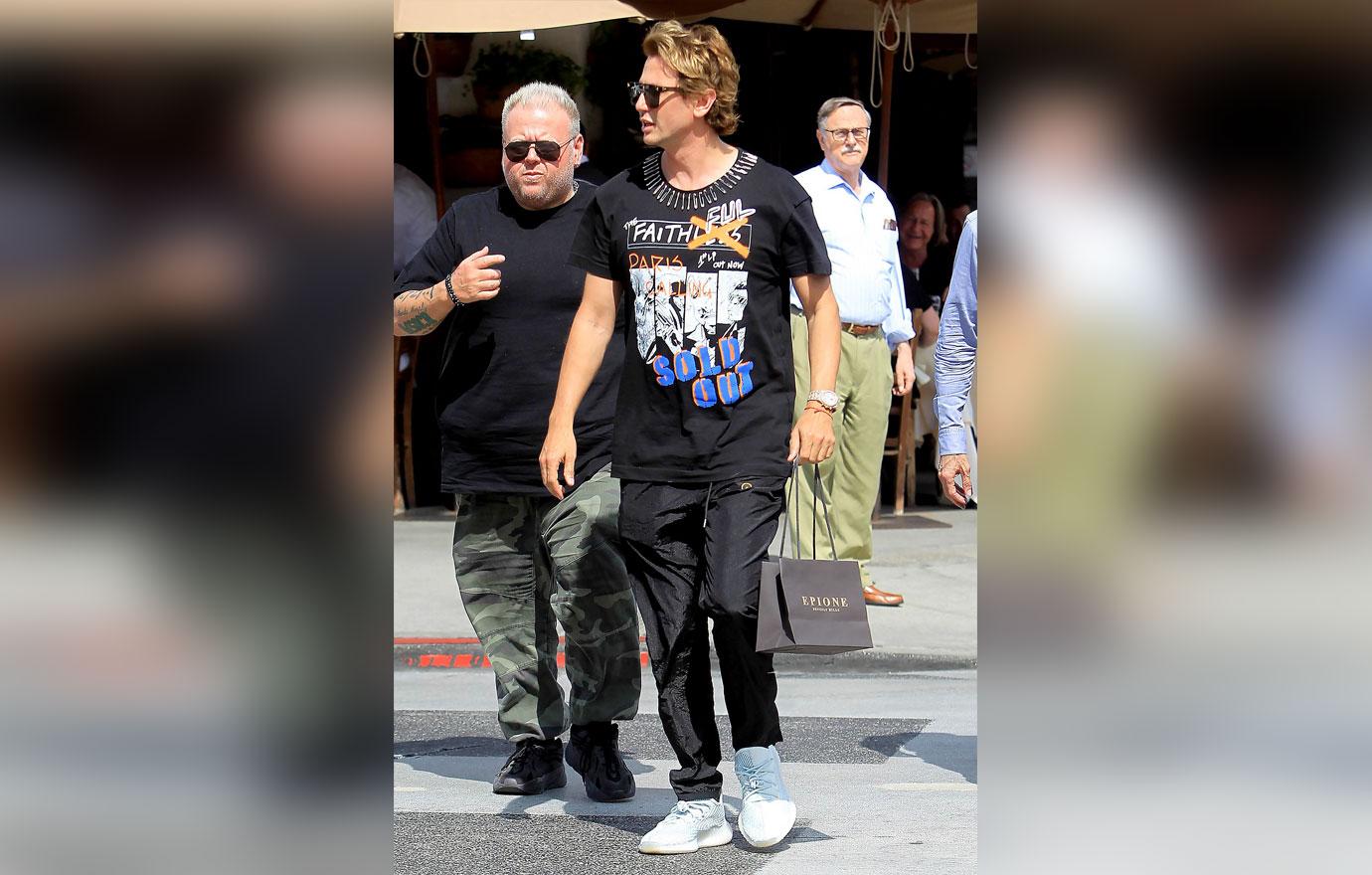 Article continues below advertisement
Fun Times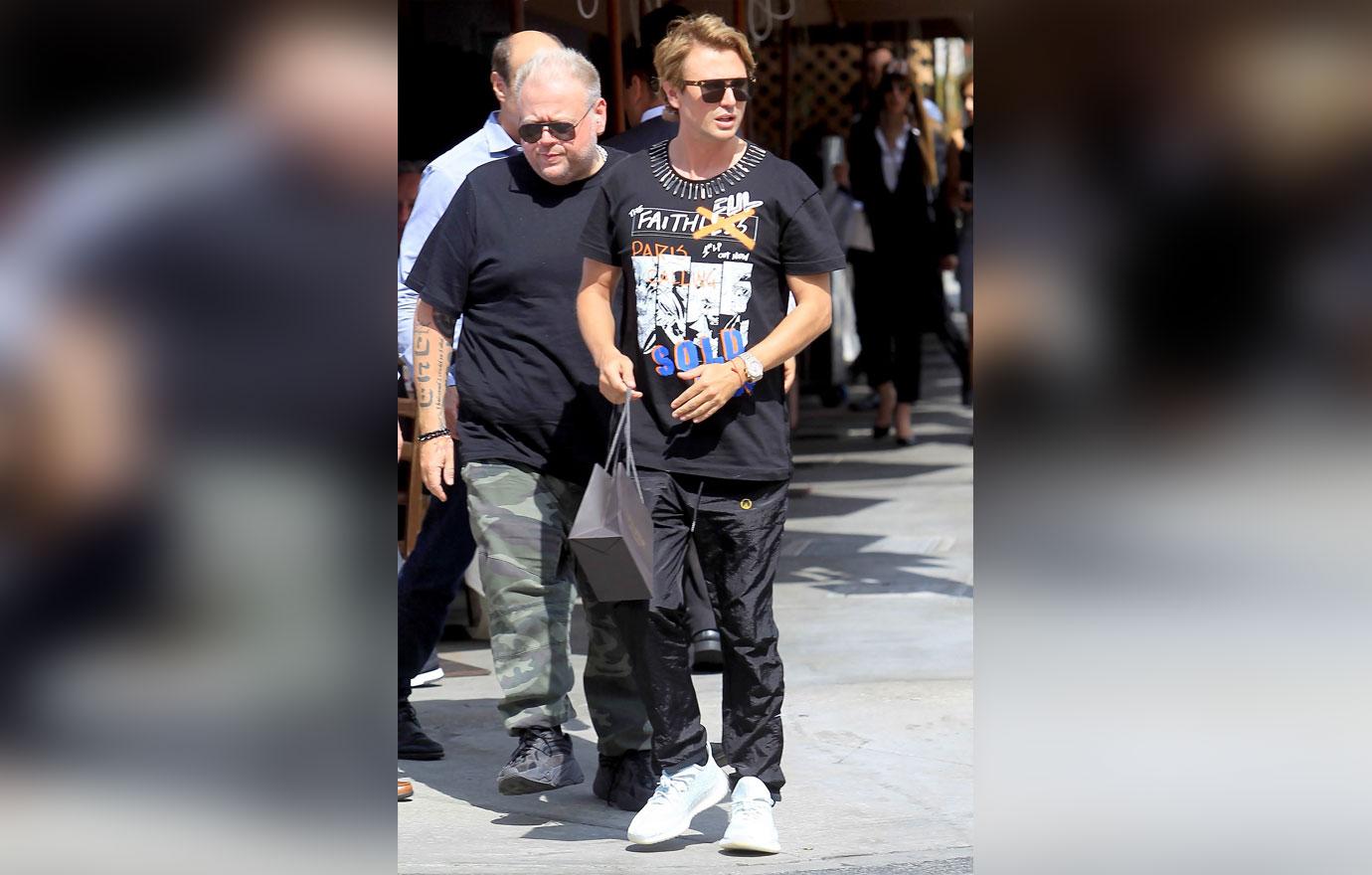 He seemed happy after enjoying a musical morning with his famous pals.