Holy Star Wattage! Brad Pitt Attends Kanye West Sunday Church Service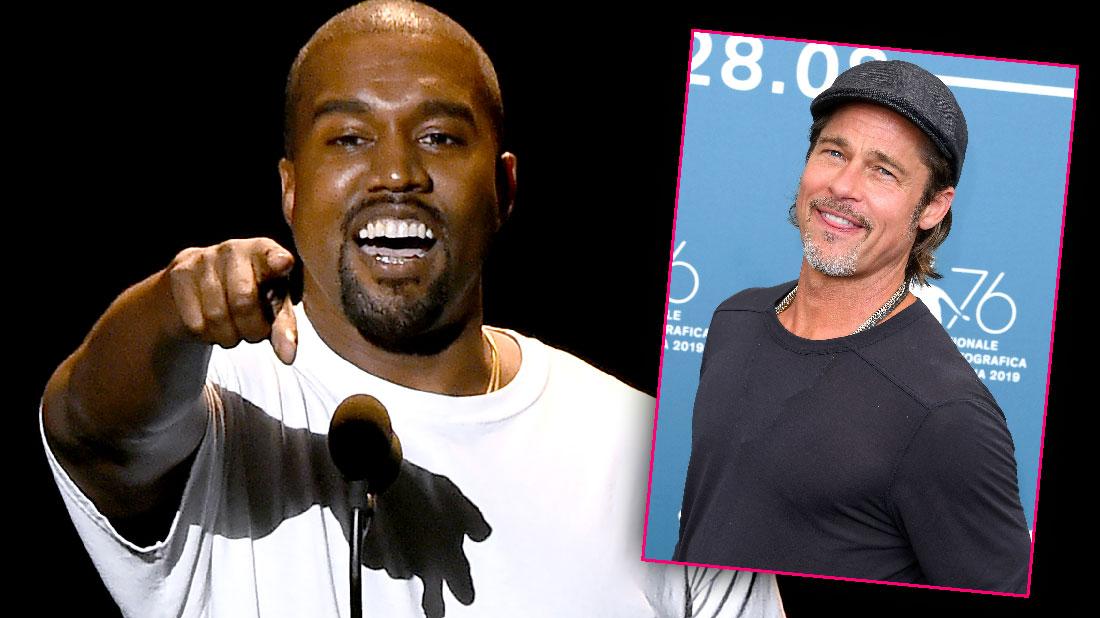 Brad Pitt shocked onlookers by attending Kanye West's church service on Sunday, September 1, in the Watts area of Los Angeles.
Christian Kanye has been attracting lots of celebrities to his regular worship fold, but no guest has been bigger than Angelina Jolie's ex!
As RadarOnline.com readers know, the rapper has been pivoting to preaching lately, and also helms a fabulous choir.
Brad, 55, was spotted outside with a large group of worshipers who surrounded Kanye, 42, and his choir in the church's parking lot.
Article continues below advertisement
A website has reported that Brad made a spur-of-the-moment decision to show up—but previously had attended Kanye's service one other time.
Brad, who is finalizing his divorce from Angelina, wore a charcoal-colored cap to the church and fans let him just enjoy the experience.
After the service, he mingled with other famous folks, including music producer L.A. Reid, Adrienne Bailon, Big Boy, and members of the Kardashian/Jenner clan: Kourtney, Khloe, and Kendall.
The night before, on Saturday, August 31, Kanye and wife Kim Kardashian were spotted on a date at Cafe Habana in Malibu.
The next day, as a website reported, Kanye jammed with the choir and Brad enjoyed the music and a sermon in Watts.
Kanye held his church service in Dayton, Ohio last weekend, with Kim and their kids on hand, to soothe the community after the mass shooting there.
RadarOnline.com exclusively revealed that Kanye is so eager to spread the word of God to his friends and fans that he is in the process of creating a reality show based on his celebrity-filled Sunday services.
But the rap star had to halt selling his overpriced Jesus merchandise after fans slammed the high cost.
As RadarOnline.com has previously reported, Kanye is determined to become an ordained minister.
While Kanye has long talked about his devotion to the Lord (and we don't mean Scott Disick!), perhaps Brad is coming back to his faith.
The Moneyball star can use all the help he can get after a bitter divorce and custody battle with Angelina!