Back On The Market! Angelina Jolie And Brad Pitt Ruled Officially Single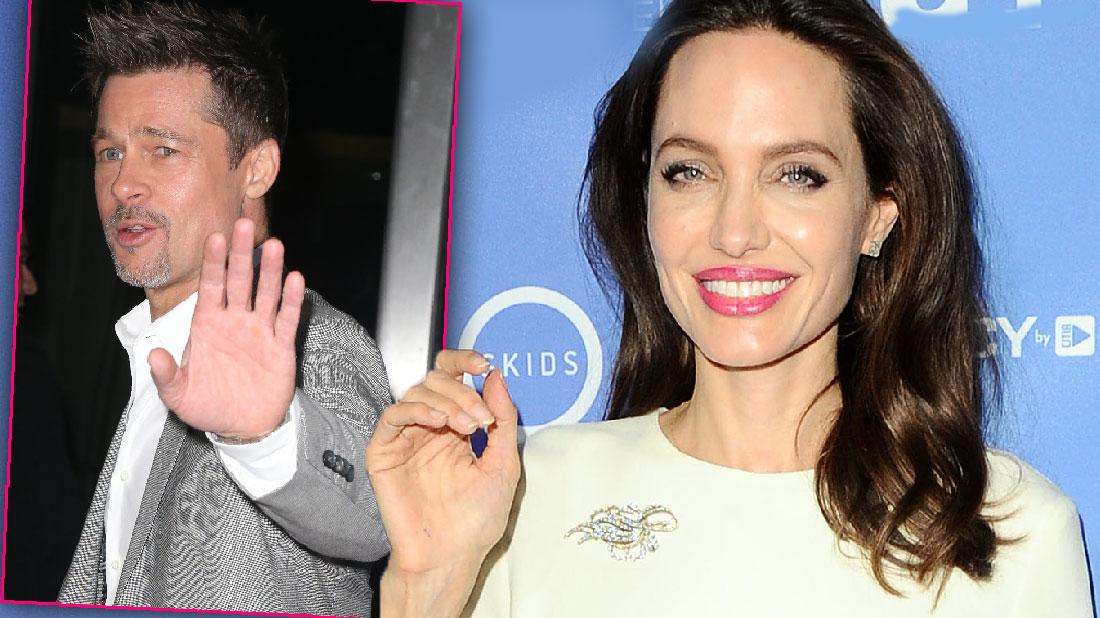 Angelina Jolie and Brad Pitt have reportedly been ruled officially single -- even as their messy divorce negotiations continue. According to The Blast, court documents indicate that Jolie and Pitt are no longer estranged and married. They can now declare themselves exes.
On Friday, April 12, 2019, the two filed a judgment in their divorce that restored their single status, the website reported.
Jolie, 43, and Pitt, 55, have reportedly decided to negotiate for a bifurcated judgment, which ends their marriage but allows them to continue to negotiate the end of their divorce, including settling assets and custody of their six children.
Article continues below advertisement
An insider told The Blast that the superstars badly wanted the single status to "get on with their lives." The final divorce settlement will reportedly take several more months. Neither has a new significant other, although Pitt shocked onlookers by recently attending ex-wife Jennifer Aniston's 50th birthday party in Los Angeles.
As RadarOnline.com readers know, Pitt and Jolie's divorce has been epic, with both sides arguing over money and the future of their splintered family. During the vicious dispute, Jolie accused Pitt of not paying her enough child support but the actor blasted back, saying he actually gave her a loan of $8 million to buy her L.A. mansion plus an additional $1.3 million for their children.
Late in 2018, however, the two called a cease fire, reaching an interim custody arrangement. That was great news for their children, who, as Radar reported, have suffered during their parents' epic divorce and custody battle.
Maddox, 17, Pax, 14, Zahara, 13, Shiloh, 12, and twins Vivienne and Knox, 10, have been devastated, a source said. "This has been going on for such a long time now," the insider told Radar. "No amount of money or help from nannies can take away from how heartbreaking it is to see their parents at war like this."
But now, Jolie and Pitt will be happier being named single. They are both officially on the market again.