A-Lister Bromance? Brad Pitt Gushes About Kanye West's Church Service After Attending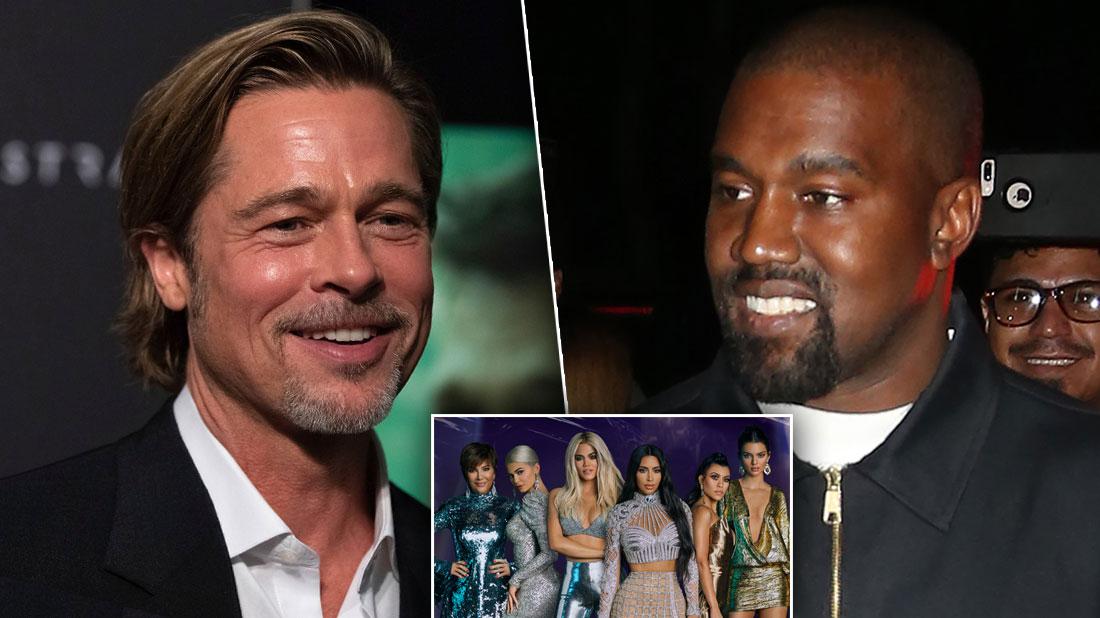 Did Brad Pitt just officially enter the Kardashian klan?
Days after making a surprise appearance at Kanye West's Sunday church service, the Ad Astra actor gushed about the experience and praised the rapper!
Speaking to ET about West's spiritual gatherings, the Hollywood hunk, 55, said "It's a pure celebration of life and people. It's really delightful. It really is."
He added of his new pal West: "I think he was doing something really special there."
Article continues below advertisement
RadarOnline.com readers know Pitt attended the service over Labor Day Weekend. His appearance caused plenty of buzz, and both stunned and delighted the family. During an interview with Ellen DeGeneres, Kendall Jenner even admitted she left the service altogether because she was too star-struck by Pitt.
Similarly, there's been rumors the actor is hooking up with Kourtney Kardashian!
"I will not pick favorites!" Pitt told the outlet.
Readers know West, 42, began hosting the services this January and soon started a line of clothing — which he's stopped selling — dedicated to his faith. He is so invested in his new project, a source told Radar, that he is in the process of creating a reality show based on his celebrity-filled Sunday services.