Radar Told You First! Rob Threatened, Hurled Homophobic Slurs At Chyna's Other Man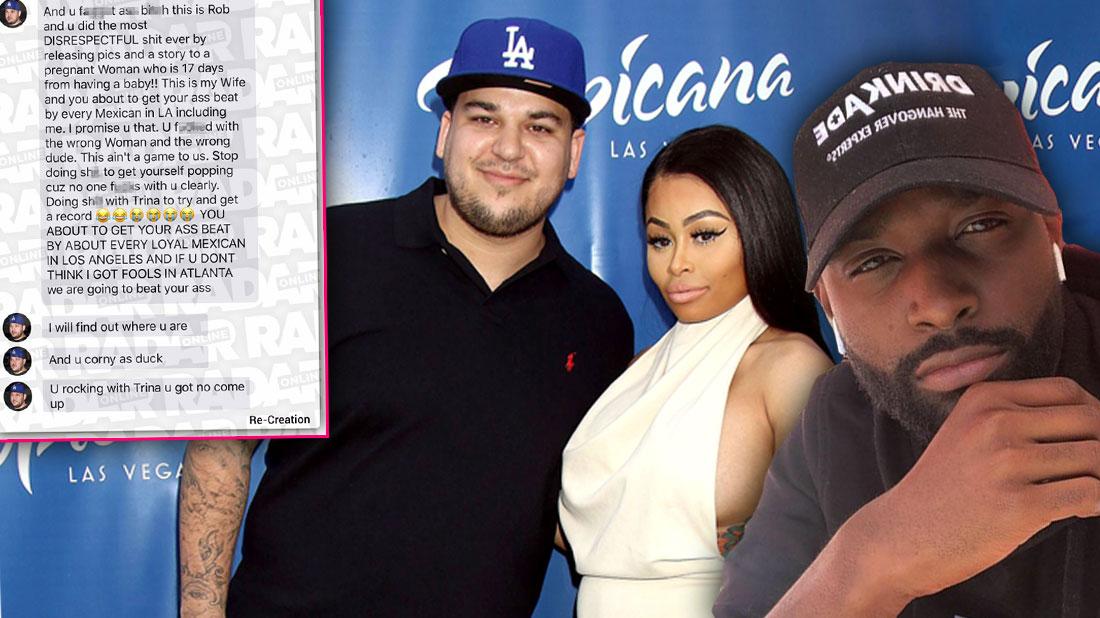 Radar told you first!
A flurry of explosive homophobic text messages Rob Kardashian sent to Blac Chyna's other man Pilot Jones in 2016 have now resurfaced in his ongoing lawsuit against the reality star.
RadarOnline.com first obtained screenshots of the the bombshell threats in 2016.
As Radar reported, Jones filed a criminal threat complaint against Kardashian, 32, three years ago after the reality star sent Pilot homophobic and racist texts over his alleged fling with Chyna, 31.
Article continues below advertisement
Rob and Chyna exploded on social media and behind the scenes when bombshell allegations surfaced that the singer was the true father of her baby — which, as fans know, turned out to be false.
Radar readers know the lawsuit stems from an incident where Rob texted a nasty, explosive rant to Pilot after Radar published photos of Pilot getting cozy with Chyna.
"F****t a** b***h this is rob," one text to Jones obtained by Radar reads. "You did the most disrespectful s**t ever … this is my wife and you about to get your a** beat by every mexican in la … u f****d with the wrong woman and the wrong dude. this ain't a game to us. … I will find out where u are..."
"Wait for when we beat your a**," another text threatened.
Rob did not respond to Radar's request for comment at the time.
"I hope you religious cuz after I beat your a** with about 30 Mexicans you better hope god lets you into heaven," another text rants. Disturbingly, the person claiming to be Rob even dropped the N-word.
"I'm gonna beat your a** for causing stress to my baby you f*****g corn ball" the texts continued.
Radar released bombshell photos in October 2016 that showed Pilot and Chyna together.
When asked about the photos, Pilot told Radar, "Who wouldn't want to kiss Blac Chyna? She's beautiful. There's really no explanation. I guess a picture's worth a thousand words!"
"We never really talked about Rob," he said. "He never came up in a conversation or anything like that. So I'm not sure of when exactly they were together or were not together. I found out with everyone else!"
But Rob allegedly turned the other cheek and apologized to Pilot later that month. "
Because Rob was recently charged with battery and petty theft for an altercation that he got into with a photographer last year, he knows that this threat could potentially send him to jail," a source told Radar at the time.
"So he sucked it up and called Pilot to tell him that he was sorry and that he would never actually hurt him," the insider said, adding, "Rob is really scared right now and he wishes this would all go away."
Now, according to court documents obtained by The Blast, Pilot (real name Justin C. Jones) is back in court, as part of his lawsuit against Rob and Chyna.
In the new documents, Pilot is demanding a judge not allow Rob to be dismissed from the case.
He argues, "Kardashian's conduct involved multiple immediate direct threats of harm by both Kardashian, himself, and by third parties that Kardashian indicated he would be hiring to maim and kill Jones on his behalf, even if he were to travel to Atlanta. There can be no reasonable argument Kardashian's multiple direct and graphic death threats to Plaintiff are not the sort of "extreme and outrageous."
Scandal?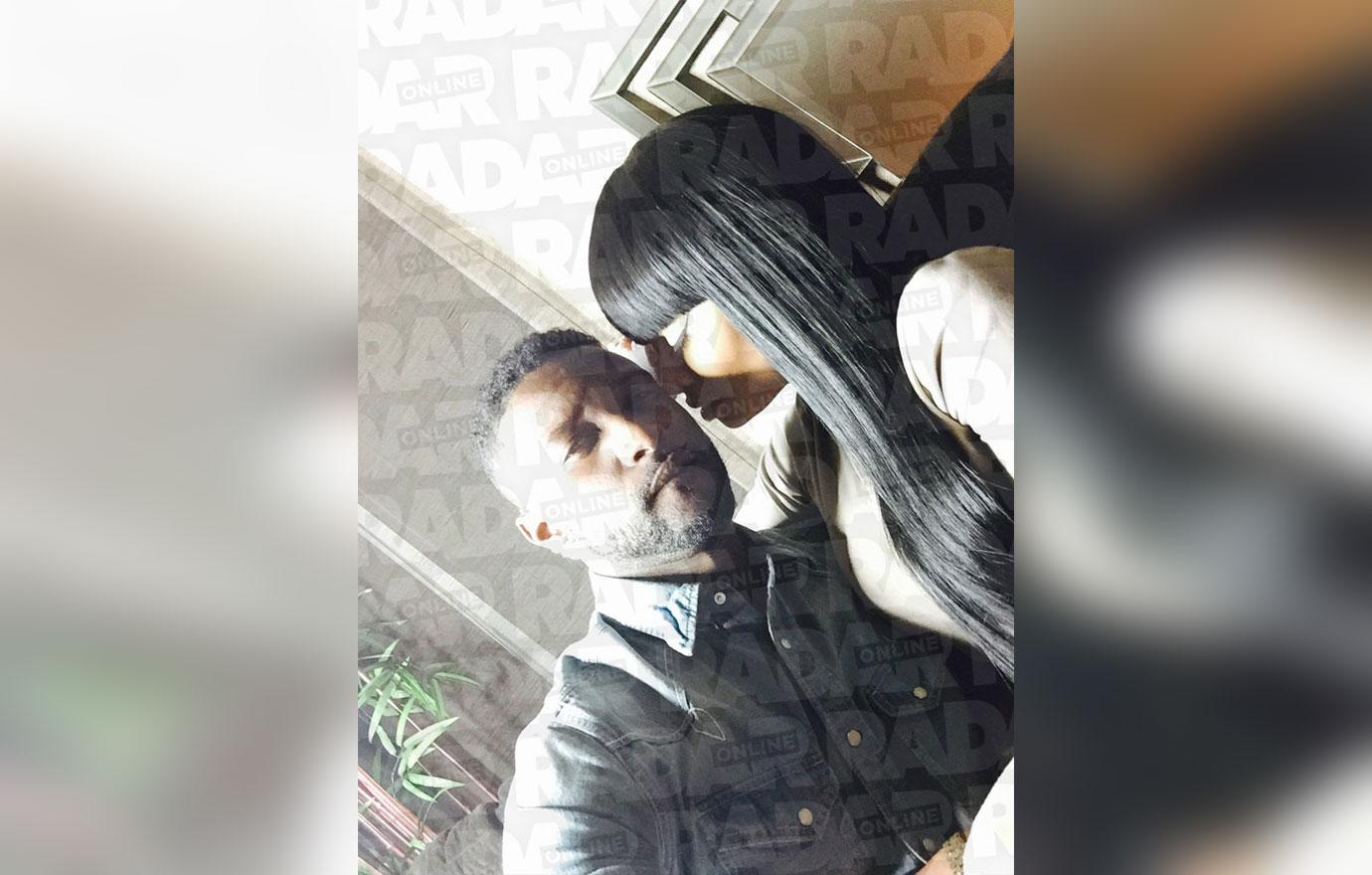 Back in October 2016, after Radar revealed these explosive PDA photos, Chyna posted an exchange with Jones on Instagram, claiming Pilot was trying to "extort" her.
Article continues below advertisement
3 Years Later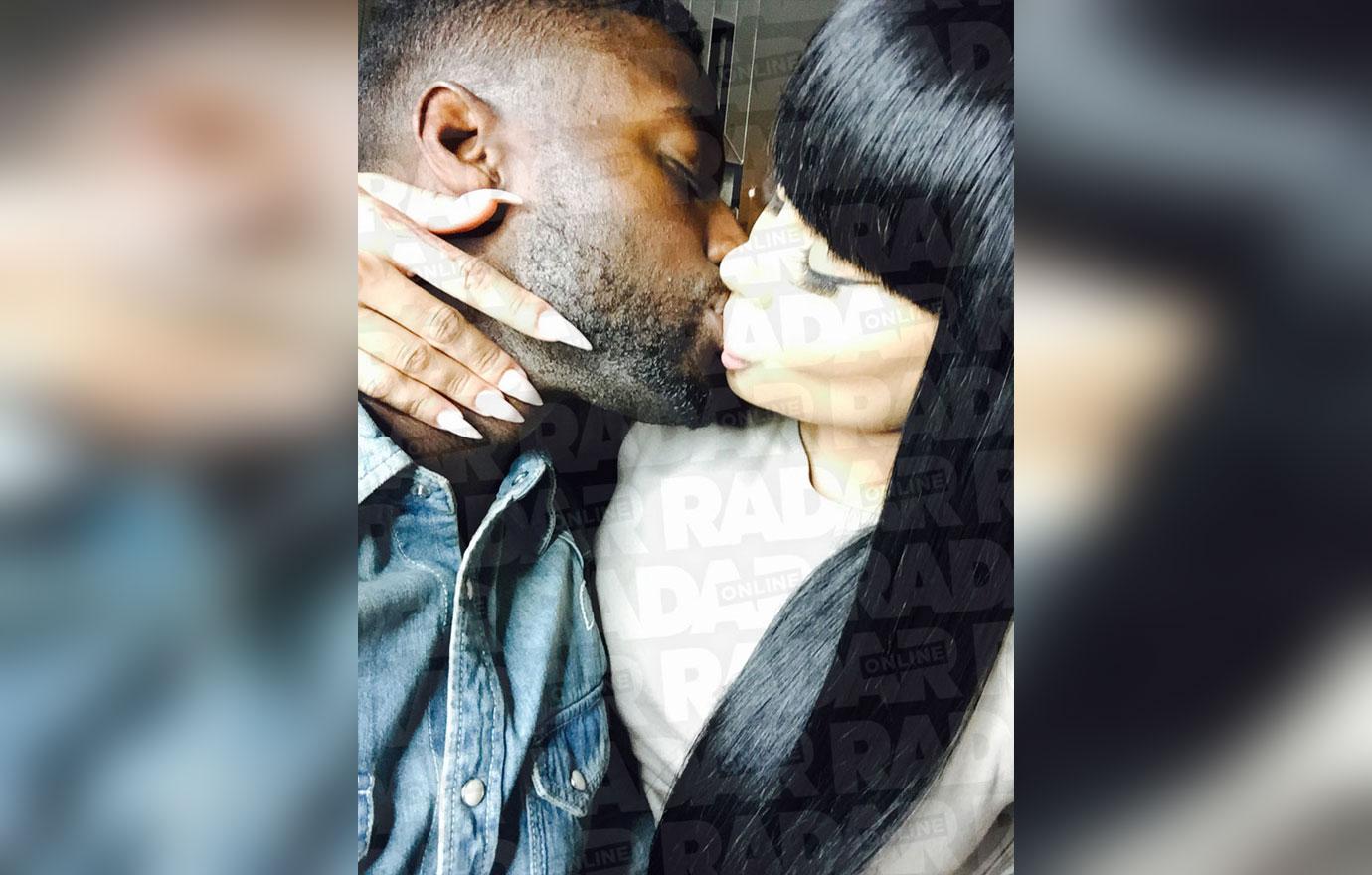 Now, ex-couple Rob and Chyna are caught in a lawsuit with Pilot.
Article continues below advertisement
Legal Nightmare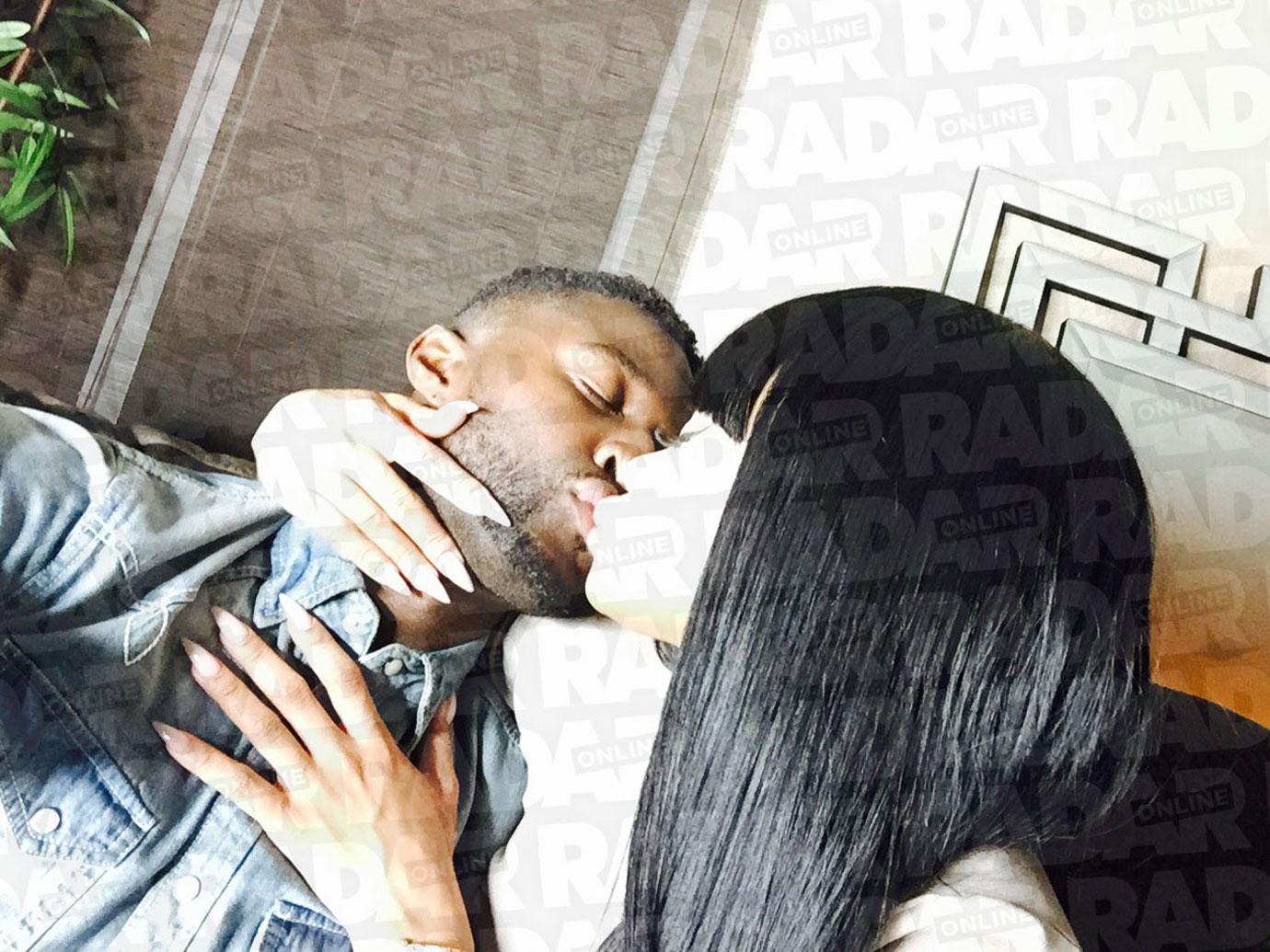 "We look forward to the September 25 hearing, when the Judge will rule on Chyna's motion to dismiss Mr. Jones's frivolous case against her," Chyna's lawyer Lynne Ciani of The Ciani Law Firm told Radar.
Article continues below advertisement
Not Involved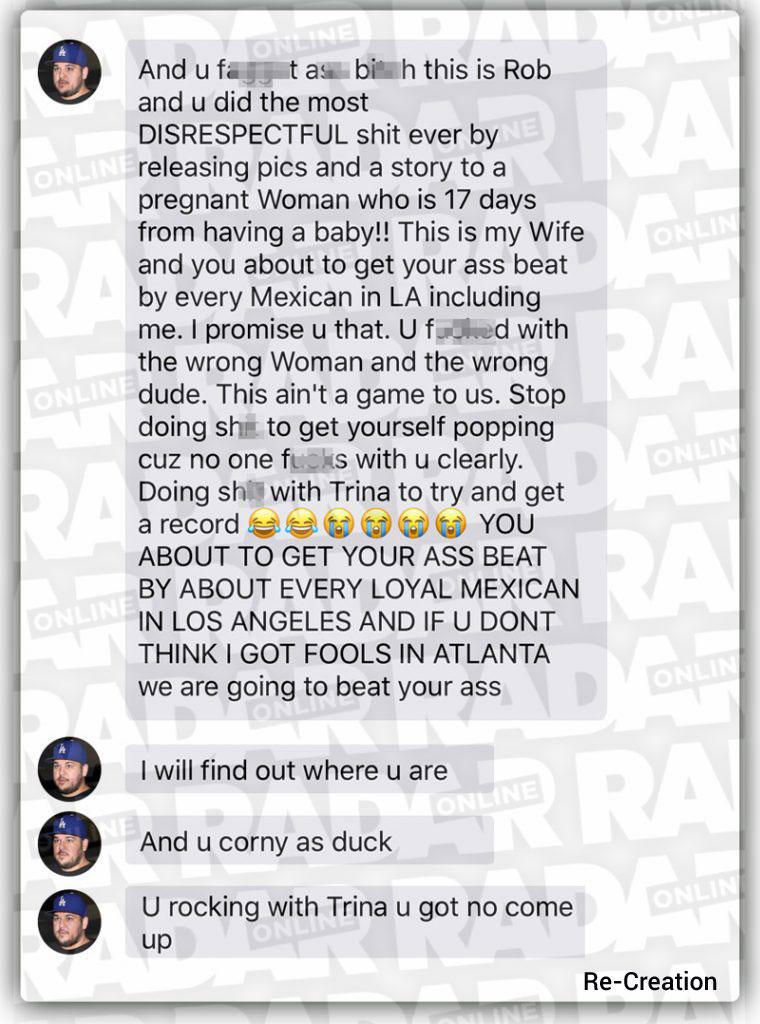 Though Pilot claimed Rob sent threatening texts, Chyna's attorney insisted she had nothing to do with it. "Chyna never sent any threatening texts to Pilot Jones, and he knows it," Ciani said.
Article continues below advertisement
Nasty War of Words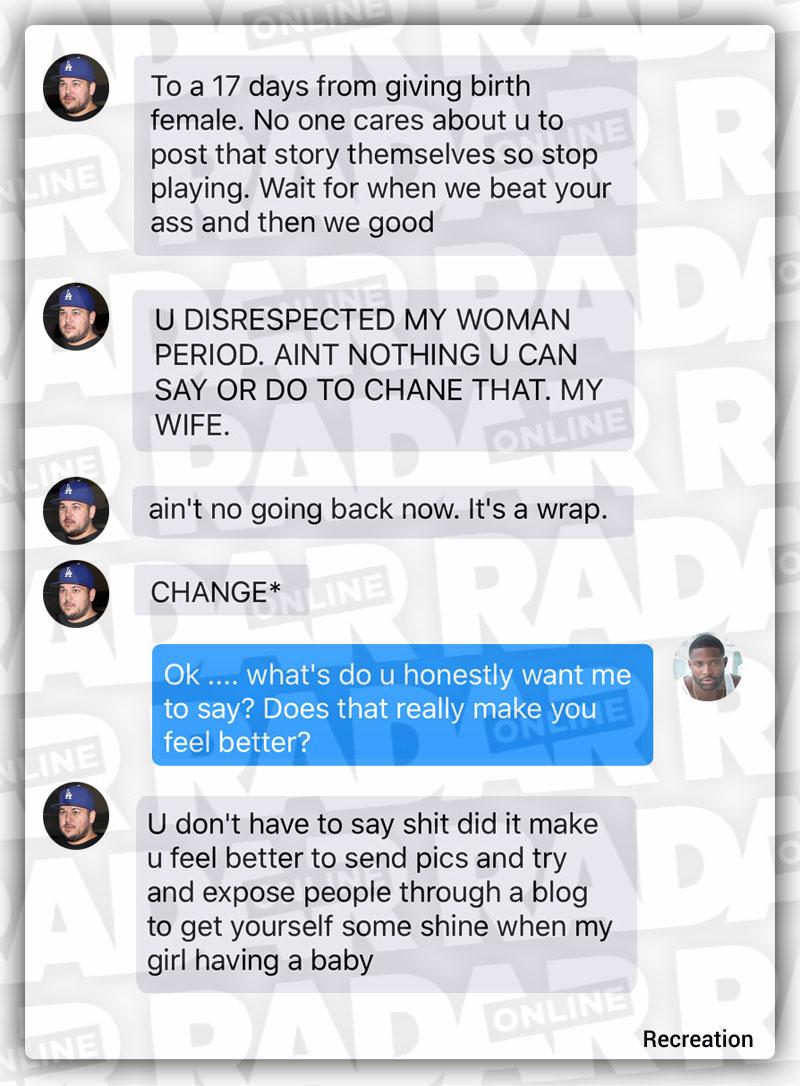 As Radar reported in 2016, Rob allegedly unleashed a rant against Pilot.
Article continues below advertisement
Out Of Control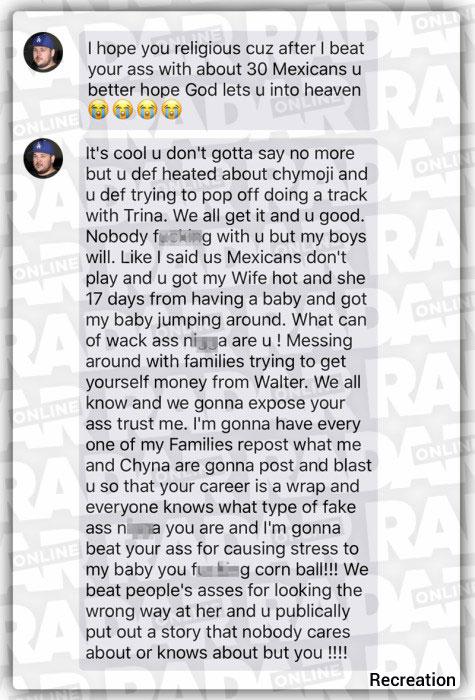 "The text messages from Rob were gay-bashing, just horrible," an insider said at the time.
Article continues below advertisement
Nasty Texts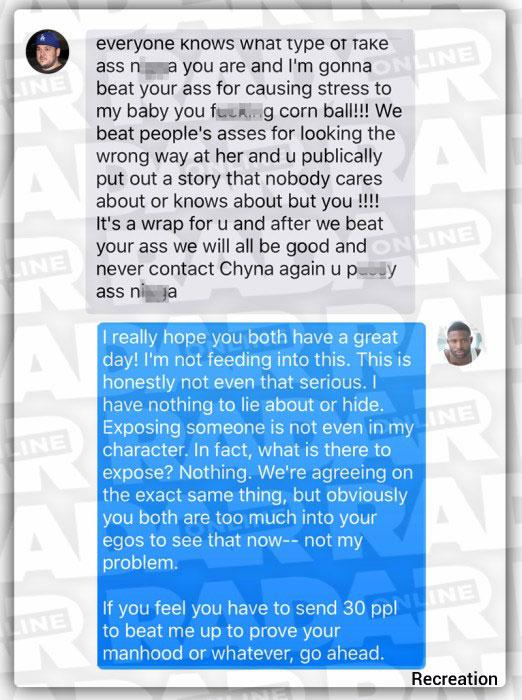 The text messages obtained exclusively by Radar in 2016 sent the scandal into a downward spiral.
Article continues below advertisement
Legal Battle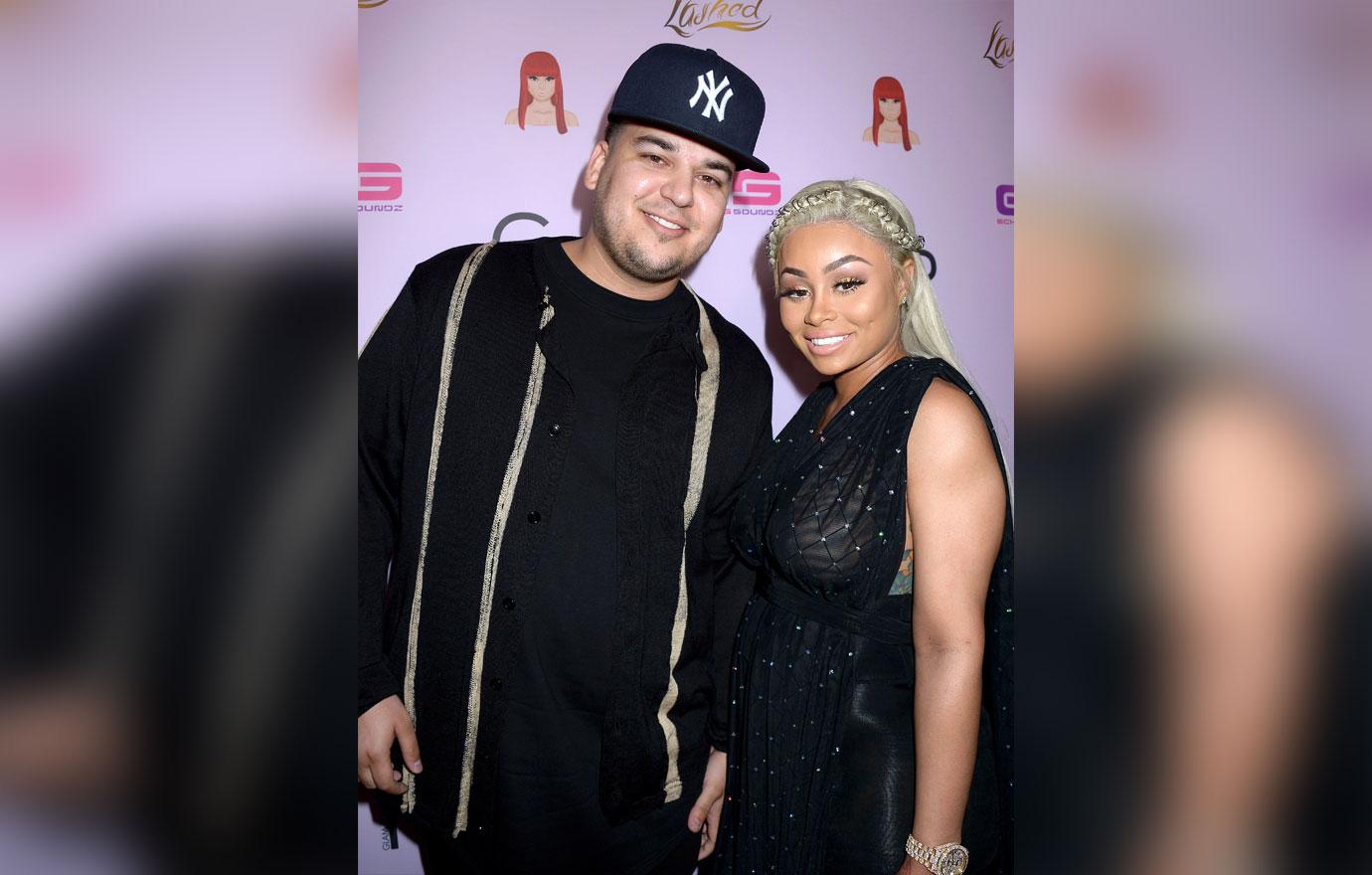 "Chyna never should have been dragged into this lawsuit in the first place," Ciani told Radar.
Article continues below advertisement
Nasty Breakup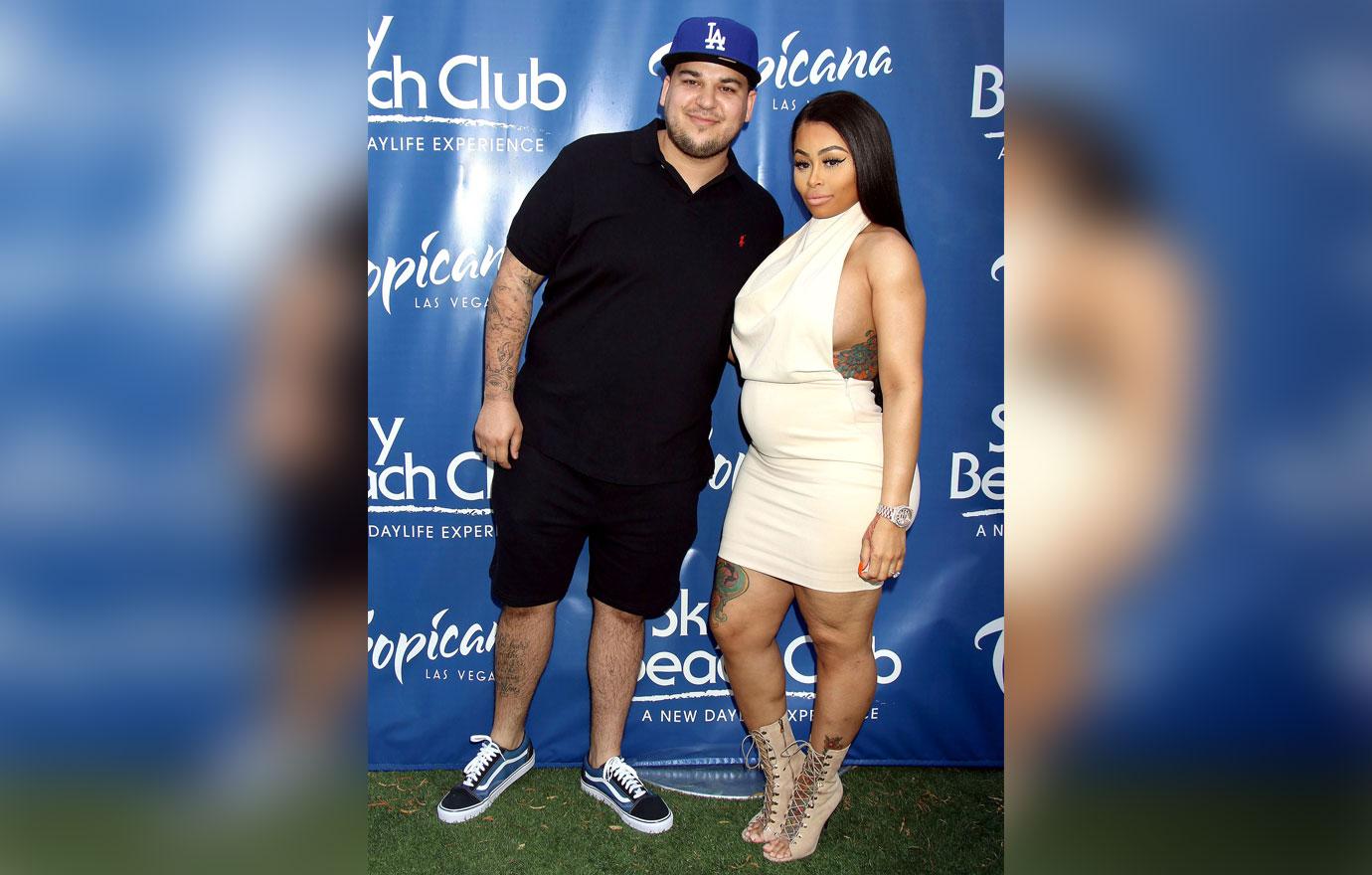 Rob and Chyna split soon after their daughter Dream's birth in November 2016.
Article continues below advertisement
Truce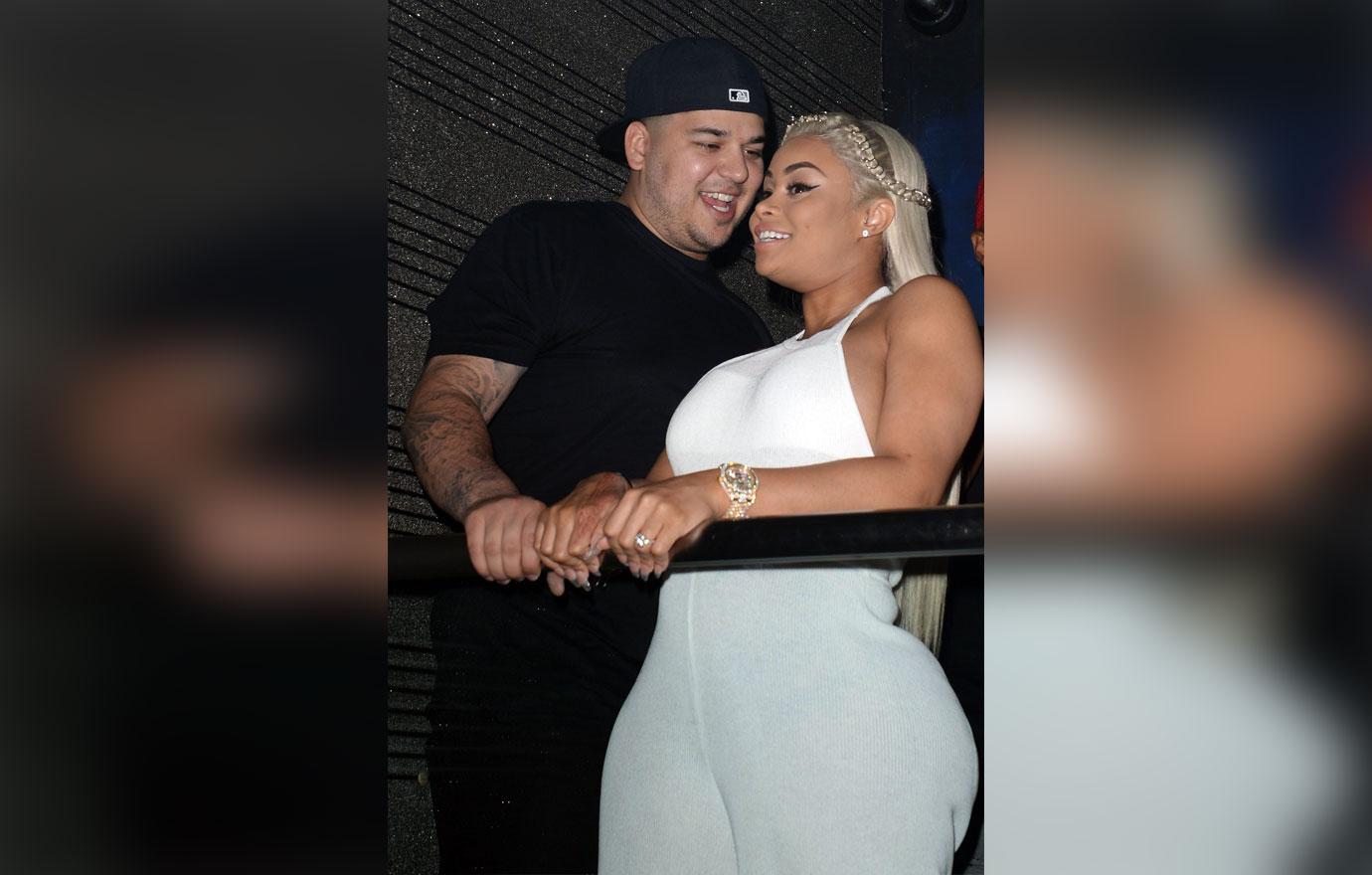 Despite ongoing legal problems, the exes are now coparenting peacefully.