Bethenny Frankel 'Regrets' Leaving 'RHONY' & Is Under 'Tons Of Pressure' With New Gig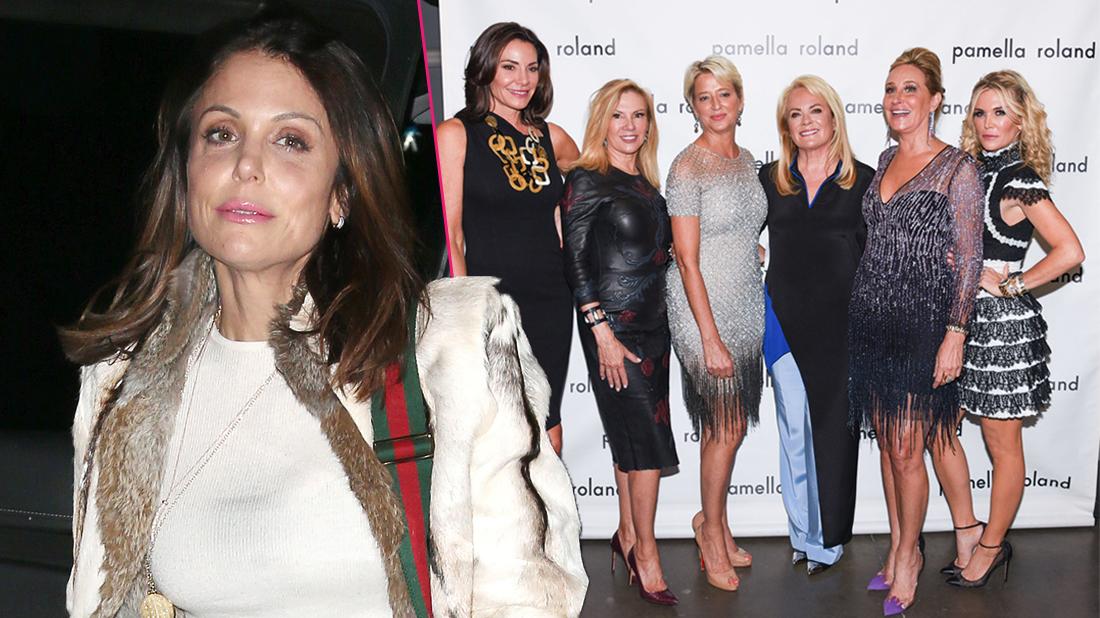 Bethenny Frankel has some major regrets about leaving her top spot on the Real Housewives of New York, and is cracking under the pressure of having to deliver on the big promises she made under her new production partnership with Mark Burnett and MGM television.
"Bethenny had it made as the star of RHONY," a source told RadarOnline.com exclusively. "She was the highest paid Housewife, only worked a couple of days a week filming the show, and the producers were flexible with her schedule. All she had to do was show up and the network and producers handled the rest.
Article continues below advertisement
"Now, Bethenny will be expected to develop, produce, edit, star in and be on set every day and work long hours, sometimes pulling all-nighters. She is worried that she won't have time for her business and is stressed about doing all of this as a mom."
As RadarOnline.com reported, Frankel, 48, announced she was leaving the show in August 2019.
"I have decided to leave the 'Housewives' franchise to explore my next chapter," Frankel said in a statement at the time. "It's time to move on and focus on my daughter, my philanthropy and my production partnership with Mark Burnett, producing and starring in shows which represent a shift in the conversation for women."
She first joined the reality series when it premiered in 2008, only to initially leave the show during the third season in 2010. But Frankel came back during the seventh season in 2015.
Frankel's new multi-year deal with MGM and Burnett will see her generate unscripted TV projects that she will produce, some of which will be star vehicles for her. The mogul also spends her time as founder/CEO of the lifestyle brand Skinnygirl and has resumed appearances as a shark on Shark Tank.
Article continues below advertisement
It's apparently all taking a major toll on Frankel, who is also trying to stabilize her relationship with 8-year-old daughter Bryn, after surviving a bitter custody battle with ex-husband Jason Hoppy.
"Bethenny didn't realize how much she'd be expected to be in LA, and has been trying to go back and forth so she doesn't have to pull Bryn out of school," the source confided. "As a result, it's putting a ton of pressure on her and she's questioning if she made the right decision."
Meanwhile, her new production partners are starting to grow restless.
"MGM expects Bethenny to deliver or the deal is done," the source confirmed. "MGM rolled out the red carpet for Bethenny in Hollywood and she debuted at the Emmys. But behind the scenes, she is questioning if all the stress is worth it."
If she's looking for sympathy from her fellow Housewives, she may want to steer clear of Tamra Judge. As RadarOnline.com reported, The Real Housewives of Orange County star blasted Frankel's departure.
Article continues below advertisement
"I hate when a housewife either gets fired or says she quits… When they go on record and say, 'I just need to spend time with my kids,'" Judge, 51, told the E! show The Daily Pop. "I'm just like, 'Really? Because you weren't spending time because we work three hours a day?'"
The door for a RHONY reunion could be open for Frankel. But it'll come at a steep cost.
"Andy Cohen and others knew what she was getting herself into and tried to talk her out of it, but they are confident she will be back," the source said. "That said, if she does return she won't get anywhere near the same money. And she will also lose millions of dollars in free promotion that Bravo gave Skinny Girl."