Bethenny Frankel Quits 'Real Housewives of New York' Amid Ongoing Custody Battle Nightmare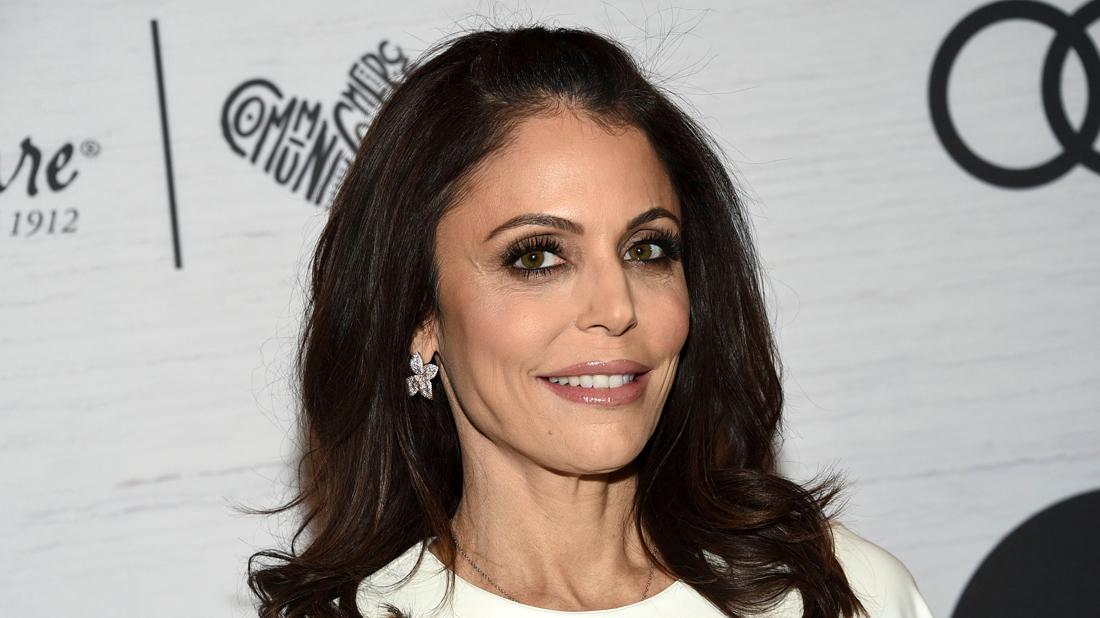 Bethenny Frankel is leaving The Real Housewives of New York as her ongoing bitter custody battle against ex Jason Hoppy drags on.
"I have decided to leave the 'Housewives' franchise to explore my next chapter," Frankel said in a statement to Variety. "It's time to move on and focus on my daughter, my philanthropy and my production partnership with Mark Burnett, producing and starring in shows which represent a shift in the conversation for women."
Article continues below advertisement
Frankel, 48, first joined the reality series when it premiered in 2008. She initially left the show during the third season in 2010, but came back during the seventh season in 2015. RHONY is headed into its 12th season.
The now-former Housewife didn't reveal any specific plans, but hinted that she has something new up her sleeve.
"With the changes in modern culture, I want to highlight the strength, confidence and unstoppable power that women have."
Frankel went on to acknowledge the network that made her a star.
"My experience at Bravo has been an incredibly magical ride," she continued. "I am so grateful to them for highlighting my entrepreneurialism and allowing me to pave the way for many women to achieve their goals. I am excited for my future."
"The best is yet to come."
In a personal Instagram story after the announcement, Bethenny thanked followers and friends.
Article continues below advertisement
"I am so grateful to you for sticking with me through everything," she shared, before offering some words of encouragement to other would-be entrepreneurs.
"GO for it. Whatever it is. Reach for your dreams in life and love and make the impossible happen, because it can happen and it WILL happen. Come from a place of yes and it's yours for the taking."
As RadarOnline.com readers know, Bethenny recently paid tribute to her late ex-boyfriend Dennis Shields in a heartfelt message on the year anniversary of his death.
On Saturday, August 10th, the reality star posted a photo of Shields sitting on a couch as he snuggled with their two dogs, Biggy and Smallz.
"One year ago today, I woke up to a beautiful sunny day with @biggysmallz by the pool, and my world crumbled and turned upside down in an instant," she wrote on social media. "A man, Dennis, who I loved and respected, who was in my life for 30 years unexpectedly passed away."
Article continues below advertisement
It's not clear what kind of impact Dennis' death had on her decision to step away, but Bethenny admits she's changed over the past year.
"I am a different person and in a different emotional place than I was a year ago, and the wounds have begun to heal but the scar will remain on my heart forever," she added, foreshadowing her life-changing decision before ending the post with #RIP, August 10, and hashtagging the word "Unfortunate."
Bethenny is also riding high amid surviving her ongoing custody battle against ex-husband Jason Hoppy.
The former spouses, who married in 2010 and separated in 2012, fought over money and their home. In regards to their daughter Bryn, Frankel sought full custody while Hoppy fought to maintain their joint custody agreement.
During their many court dates, Frankel accused her ex of various things including locking her late dog Cookie in a storage closet and abusive treatment toward both her and their daughter.
Article continues below advertisement
Meanwhile, Jason tried to belittle and bash Bethanny for her behavior on the hit Bravo series, referring to her drunken antics on the show and suggesting a substance abuse test. But the judge wasn't buying it.
"She is allowed to occasionally go and drink without her daughter present," Judge Michael Katz ruled. "What exactly is your claim? That she goes out and occasionally has a drink, because that's not illegal."
A final ruling in the case is expected by the end of the summer.